Why Trolls World Tour's Digital Record Breaking Is So Significant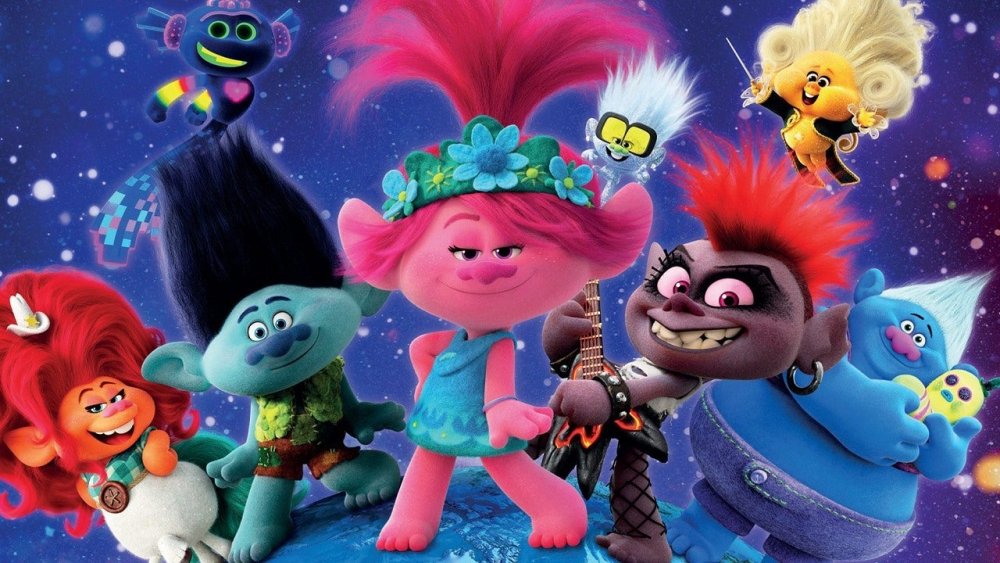 Never underestimate the commercial might of an animated film franchise with infectiously-integrated music based on a kitschy children's toy from the 1980s.
With movie theaters across the country locked down and production crews in a state of suspended animation, studios are starting to get creative with their strategies for reaching viewers with new content. Many of the biggest tentpole films originally scheduled to hit theaters in 2020, like Wonder Woman 1984, the James Bond adventure No Time to Die, and the entirety of Marvel Studios' Phase 4 lineup, have simply been delayed in hopes that they can be released to packed theaters after the industry resumes business as usual. Others have been rushed to video-on-demand or streaming, forgoing the usual window of theatrical exclusivity.
With its recent big-budget sequel Trolls World Tour, Universal took this living room strategy to its next logical extension by foregoing a theatrical release entirely and tossing an anticipated release straight to VOD. It was a major gamble with an expensive feature, but now that the numbers are in, it appears to have paid off.
This week, Universal checked its bank statement to find that Trolls World Tour had been rented nearly 5 million times since its April 10 release. That volume of VOD rentals adds up to almost $100 million in online fees. That's enough revenue to push the new Trolls into the green, making the film (as well as its non-conventional release strategy) an instant hit. According to The Wrap, Trolls World Tour was produced for $90 million and has already generated more revenue domestically than its predecessor. 
By way of comparison, the original Trolls movie was produced with a whopping $125 million budget. The 2016 film grossed $153 million domestically and $346.9 million worldwide — so why is the studio so jazzed about $100 million over three weeks of VOD? The answer is all in the economics of streaming media.
The studio gets a bigger cut of VOD rentals than box office tickets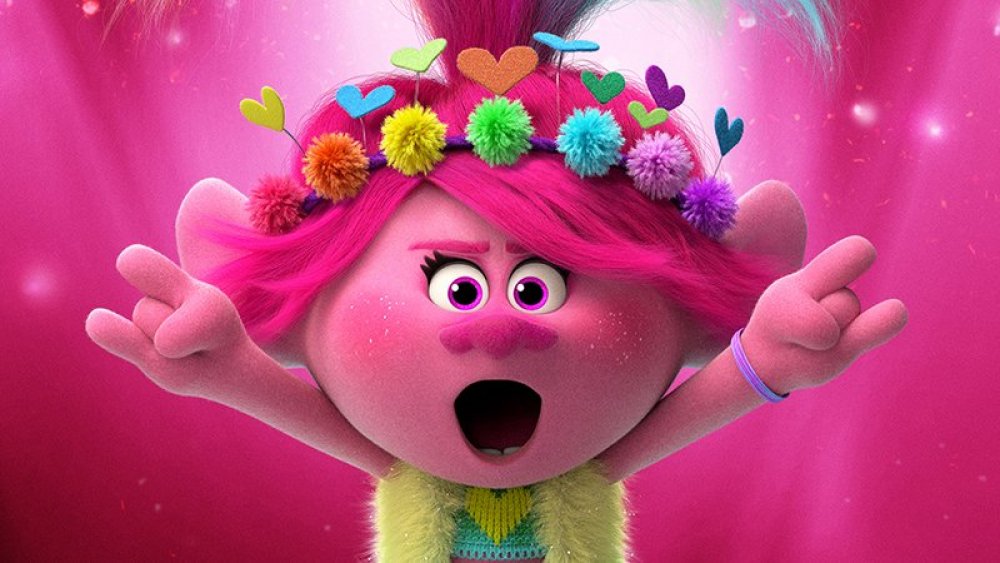 Theatrical grosses — the top line revenue collected by movie vendors at the box office — are split evenly between the theaters and the studios. That means the original Trolls' $153 million domestic take only amounted to about $76.5 million in revenue for the studio. VOD sales, on the other hand, provide studios with a generous 80% cut. That means $100 million in rental fees for Trolls World Tour would amount to $80 million going straight to Universal.
Trolls World Tour also hit VOD services with an inflated $19.99 price tag for rentals. The fact that the market sustained that price point at such a high level suggests a real business opportunity for studios to bypass theatrical venues altogether. Universal previously tested the $19.99 price point on some other high-profile properties released to theaters just before the shutdown, including The Invisible Man, The Hunt, Never Rarely Sometimes Always, and Emma. Those four features cumulatively earned the studio about $60 million in rental fees from audiences who missed them during their truncated theatrical run.
NCBUniversal CEO Jeff Shell told the Wall Street Journal that "results for Trolls World Tour have exceeded our expectations and demonstrated the viability of PVOD. As soon as theaters reopen, we expect to release movies on both formats."
That's a pretty ominous pronouncement for movie theaters concerned about staying in the black when they're eventually able to reopen. Both the comments of CEO Shell and the runaway success of Trolls World Tour suggest the straight-to-VOD strategy may outlast the pandemic. We'll have to wait and see if audiences remain as willing to pay $19.99 to watch a new movie in the comfort of their own homes when the local theater is an actual option once more.