The CW's Supergirl Finds Its Superman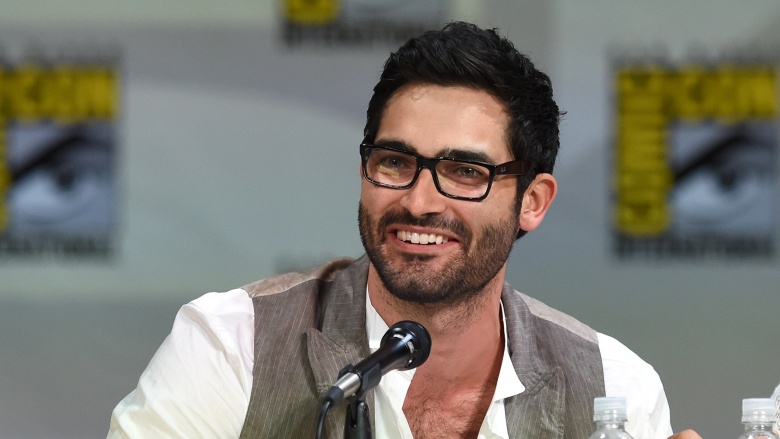 Getty Images
Supergirl, which recently wrapped up its solid first season on CBS, is moving to the CW, a channel that's taken some time to find its voice—but man, oh man, has it ever been found. The Flash, Arrow, Legends of Tomorrow, Jane The Virgin, Crazy Ex-Girlfriend, The 100—all great, all on one network. Supergirl is joining that illustrious group, but with some changes—namely, its budget and filming location. The whole production is moving from Los Angeles to Vancouver (where all of Greg Burlanti's DC superhero shows are filmed), and with that move Supergirl may lose its most captivating character, Calista Flockhart's scene-stealing media mogul Cat Grant. How will Supergirl make up for potentially losing such a vital character? Easy: bring in Superman.
The CW has announced that Supergirl has finally found its Superman. Donning the red Underoos in Supergirl's sophomore season will be 28-year old Tyler Hoechlin, whose credits include MTV's Teen Wolf. According to Greg Burlanti's right-hand man, Andrew Kreisberg, in the press release for the announcement, the Berlanti team has been dying to work with Hoechlin for a while now, and have finally found the perfect role for his superhuman handsomeness. In a neat little coincidence, Hoechlin co-starred in Richard Linklater's Everybody Wants Some!!, the indy director's spiritual sequel to Dazed and Confused, alongside actor Blake Jenner—who is married to Melissa Benoist, who plays Supergirl. Hollywood's a small place.
So far, the Man of Steel has made only a handful of small guest appearances on Supergirl. This casting means Superman's role will be greatly expanded...which admittedly isn't saying much, considering his face was never seen during Supergirl's first season, and the most he ever spoke was through an online text-based chat client.