What To Watch Next If You Love Ferris Bueller's Day Off
This content was paid for by Netflix and created by Looper.
Ferris Bueller's Day Off is a great uniter. The 1986 classic from master teen movie writer-director John Hughes is liked by almost everyone. To paraphrase high school secretary Grace (Edie McClurg), sportos, motor heads, geeks, wastoids, and dweebies all think Ferris Bueller, as portrayed by Matthew Broderick in a career-making performance, is a righteous dude. And what's not to like? Everyone can relate to the story of just wanting to blow off their responsibilities and head into the city for a day of unbridled, triumphant, mischievous fun.
Ferris Bueller's Day Off is an incredibly satisfying movie, which means there's one problem when it's over ... no more Ferris Bueller. Fortunately, many of the film's characteristics can be found in plenty of other movies that have come around in its wake. If you need your Ferris fix, here are some movies you can check out that will definitely deliver on that Bueller vibe. 
Like Ferris Buller's Day Off, Alex Strangelove explores those important high school relationships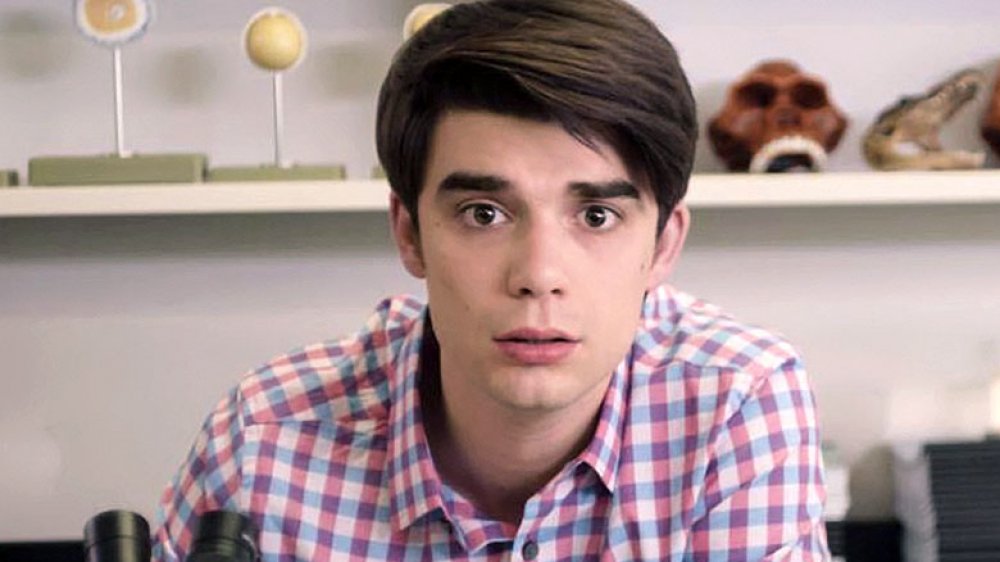 For millions of teenagers (or people who were once teenagers), their core social circle in high school boils down to two people — a best friend and a boyfriend or girlfriend. These represent two distinct kinds of intense love, and those are on display in Ferris Bueller's Day Off, with its power trio of Ferris, his best friend Cameron, and girlfriend Sloane traipsing into Chicago for a day of hijinks. These three are all very close in different ways, and that real-life reflecting dynamic — and how it relates to sexual identity — is explored in Craig Johnson's teen romantic comedy Alex Strangelove.
Alex (Daniel Doheny) and Claire (Madeline Weinstein) are lifelong best friends who catch feelings when Claire is plunged into an emotional crisis. They decide to book a hotel room and take things to the next level in due time, which gets complicated when Alex meets Elliot (Antonio Marziale), a captivating and openly gay teen who is clearly into him. That stirs up new sensations for Alex. Is he realizing he's gay, or is he just experiencing some major anxieties about losing his virginity and discovering himself? Lots of fantastical, Ferris Bueller-esque reality-busting segments help make Alex Strangelove an entertaining and honest comedy.
Scott Pilgrim vs. the World is a story filled with laughs, love, and epic fistfights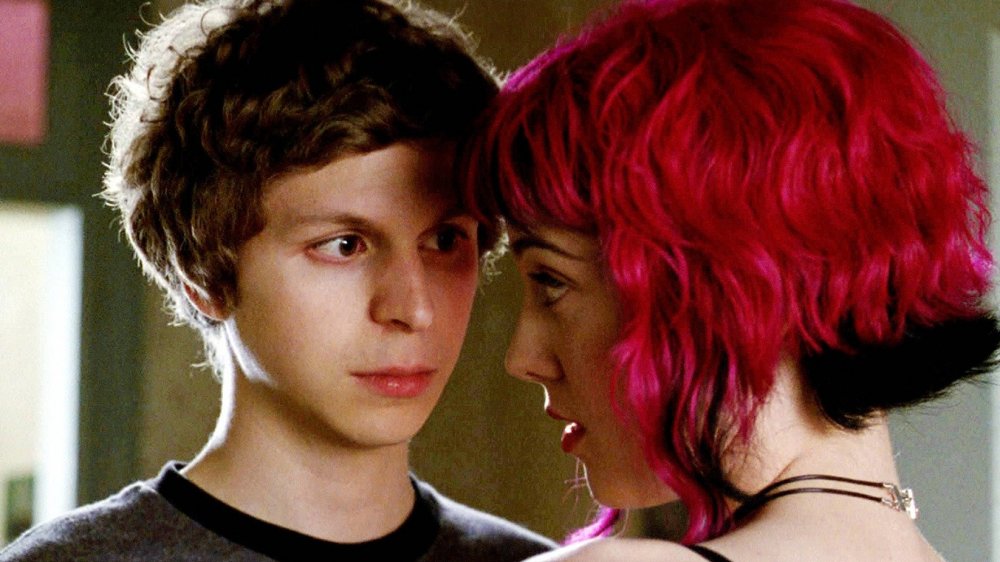 Ferris Bueller's Day Off isn't just some movie about a rich kid cutting class and getting away with it — it's about a young man wanting to keep his crackling spirit alive, as he fears that's all going to end with adult life, which is just around the corner. Still, it's a movie that's extremely playful and one that breaks the normal conventions of film. Similarly, Edgar Wright's comic adaptation of Scott Pilgrim vs. the World is about a guy making tentative steps toward the next chapter in his life — pursuing a real, mature romantic relationship — while slaying his demons in an eye-popping, disarming world that resembles a live-action video game. 
Like Ferris, Scott (Michael Cera) has a to-do list that must be accomplished in a finite period of time. In this case, it's defeating the seven evil exes of Ramona Flowers (Mary Elizabeth Winstead) before he can be with her. Getting out alive will be tough for Scott, but like Ferris, he's seemingly invincible, very confident in his abilities, and extremely lucky when it comes to dealing with the forces that keep him down.
Class Rank is about high schoolers outsmarting the adults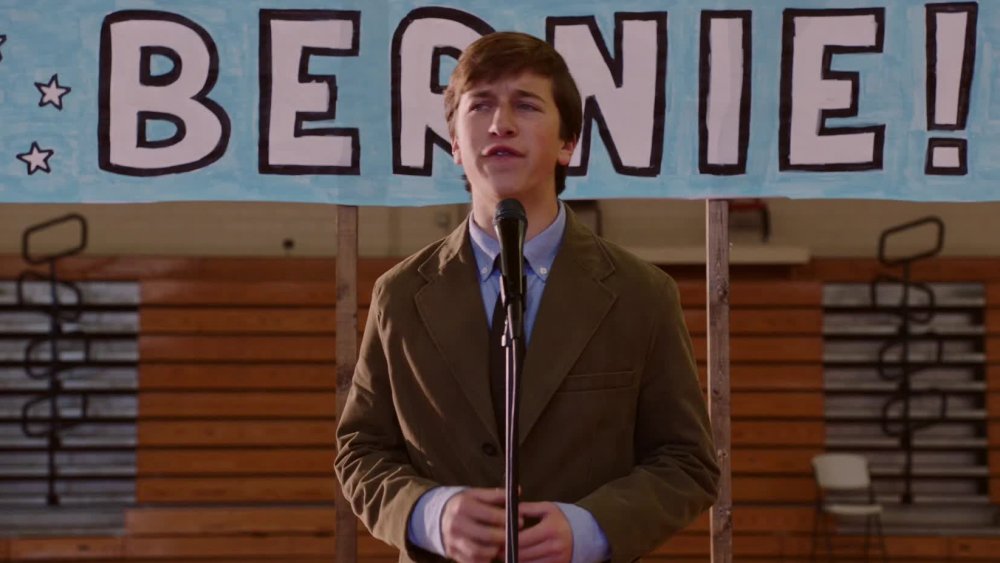 Most high school movies explore the social parts of high school — the romances, the friendships — while ignoring the universal strictures and drudgery. Class Rank shines a light on the procedure of listing a school's senior class by GPA, as well as activities and community service, something that provides bragging rights to kids near the top of the list and a quantifiable, easily digestible assessment of their accomplishments on college applications. But as high-achieving and striving Veronica (Olivia Holt) learns, it can also be nonsense, as she amasses a 4.368 GPA and winds up ranked #2. 
Rather than try to change her rank, she seeks to change the system and abolish the listing altogether, convincing an odd kid named Bernard (Skyler Gisondo, who specializes in playing goofy teens in things like Vacation and Santa Clarita Diet) to run for the board of education on an anti-class-ranking platform. Like Ferris Bueller, Class Rank is a fast-paced film about kids outsmarting adults, but unlike Ferris himself, its characters strive to make the world a bit more pleasant for people besides themselves.
If you like Ferris Buller's advice, check out About Time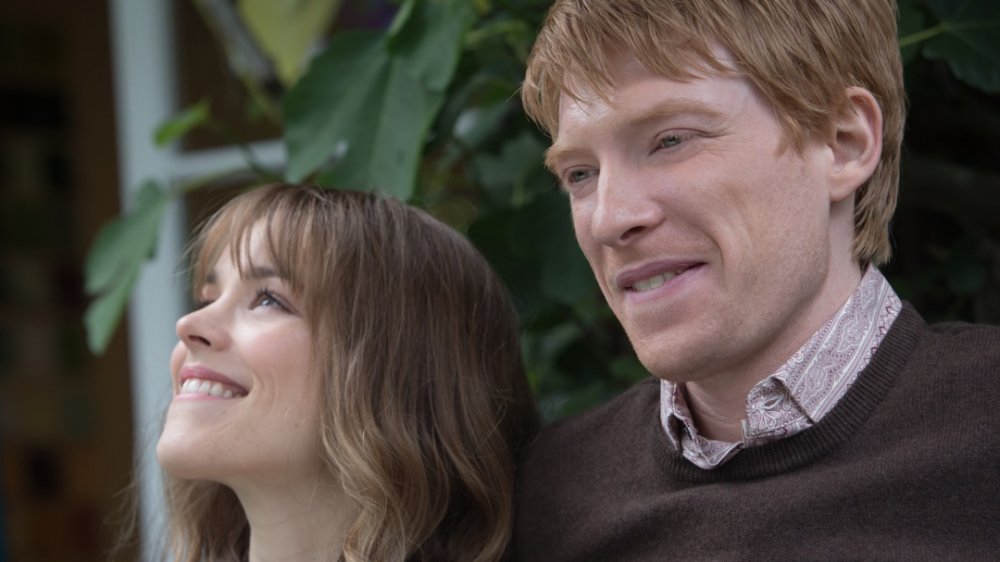 Romantic comedy filmmaker Richard Curtis loves a good novelty format. Four Weddings and a Funeral has that titular framing device, Love Actually tells dozens of intertwined tales of woo, and About Time is the lifelong love story of a man and his one and only ... but that man has the ability to alter time and rewrite history to his advantage. It's almost as if Ferris Bueller himself, with his penchant for breaking the fourth wall and his pathological need to flout rules, is the star of this movie. 
But instead, the likable Domhnall Gleeson (Peter Rabbit, the Harry Potter films) plays Tim, a man who inherits his father's ability to bend the structures of time, which he uses to secure a girlfriend in Mary (Rachel McAdams) and make everything feel perfect. That is, until he messes it all up, because time, like love, is tricky and delicate. In the words of Ferris Bueller, life moves pretty fast, and if Tim doesn't slow down, it might just pass him by.
Mr. Roosevelt examines what Ferris Buller might be like after high school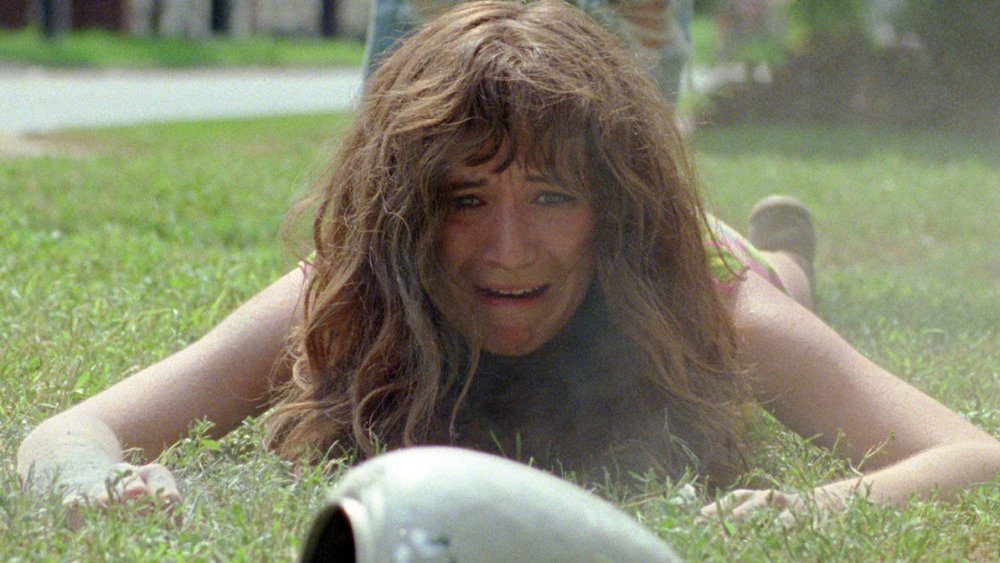 Ferris Bueller is forever etched in celluloid as the perfect cool teen. Audiences never got a sequel that showed how the character fared as an adult, but that story may have played out like Mr. Roosevelt does. Noël Wells of Saturday Night Live wrote and directed the movie, and she also stars as Emily Martin, a popular YouTube comedian who must return to her college town — Austin, Texas — because of an emergency and then confront the past and the choices she's made. 
Not only does she have to stay with her ex-boyfriend (Nick Thune), for whom she certainly still has feelings, but she must also contend with his girlfriend, Celeste (Britt Lower), who's extremely confident and very good at handling adult life and its challenges. Mr. Roosevelt examines what happens when someone impulsive, cool, and chaotic (like Ferris) stays that way past the point where it's no longer cute, all while the pleasures and triumphs of real life pass them by.
My Entire High School Sinking Into the Sea is sharp and satirical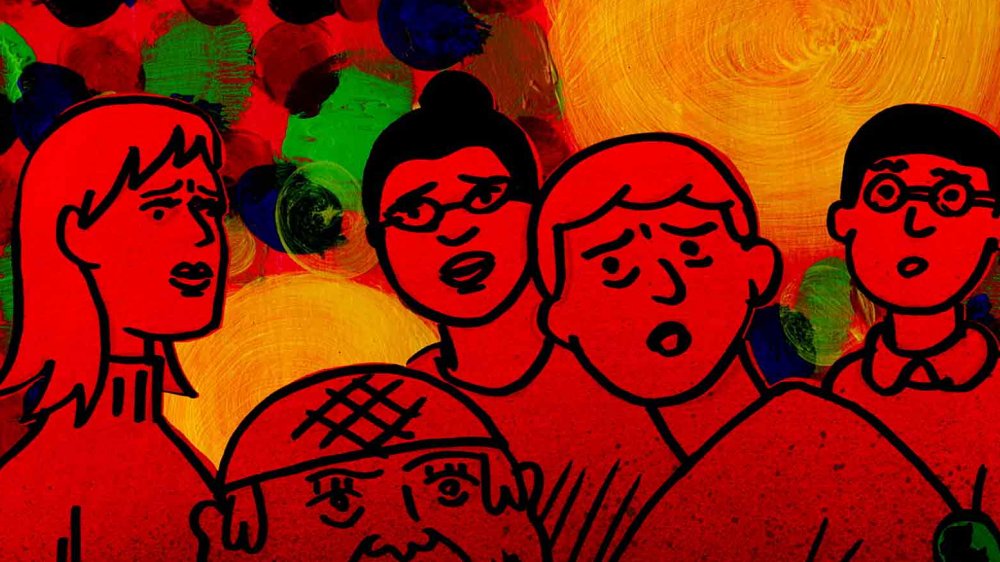 While most of Ferris Bueller's Day Off doesn't actually take place inside of a high school, it's a movie about high school, its social strata, and how everything that goes on there might seem important now but ultimately isn't because it will all be over soon. Those themes — and the metaphors to express them — are strong in Dash Shaw's aptly titled and anarchically animated My Entire High School Sinking Into the Sea. 
Dash and Assaf (the voices of Jason Schwartzman and Reggie Watts, respectively) are best friends and writing partners at the newspaper of record at Tides High School, a building which precariously and forebodingly sits on a cliff atop a fault line. In other words, disaster looms large, and it may arrive as a result of newspaper editor Verti (Maya Rudolph) assigning Assaf a solo piece as a benefit of their burgeoning relationship. This leads to both hurt feelings and guerrilla journalism on Dash's part as he discovers that the school's brand new auditorium on its top floor maybe didn't pass inspection and threatens to kill them all. Naturally, everything literally falls apart, and even in chaos and the threat of death, the high school social system (and the teachers' attempts to keep the kids in their place) intensifies.
The Perks of Being a Wallflower is about appreciating your youth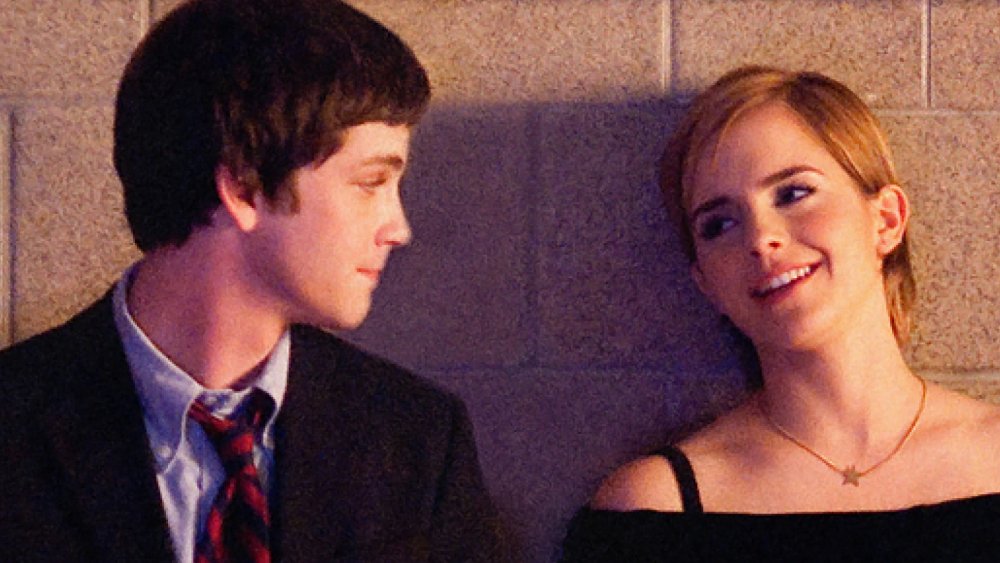 The "day off" in Ferris Bueller's Day Off is a prop. It doesn't really matter exactly how Ferris spent his ditch day in Chicago — it's that he did it, embracing the vitality and carefree nature of his youth before the confining responsibilities and boredom of adulthood kick in. It's about Ferris enjoying what might be the best years of his life with first love, Sloane, and best friend, Cameron. The Perks of Being a Wallflower explores the same themes, only in a less comic and much more profound, dramatic, and emotional style. 
After suffering from a severe mental health break, Charlie (Logan Lerman) is an adrift and lonely high school freshman until he meets two seniors with an excellent sense of self — super-smart Sam (Emma Watson) and her dramatic, sarcastic stepbrother Patrick (Ezra Miller) — who welcome him into their clique. The three endure the milestone events, good and bad, of a school year together, as Charlie figures out who he is and learns to appreciate every moment.