Disappointing News Dropped For Two Upcoming Spider-Man Movies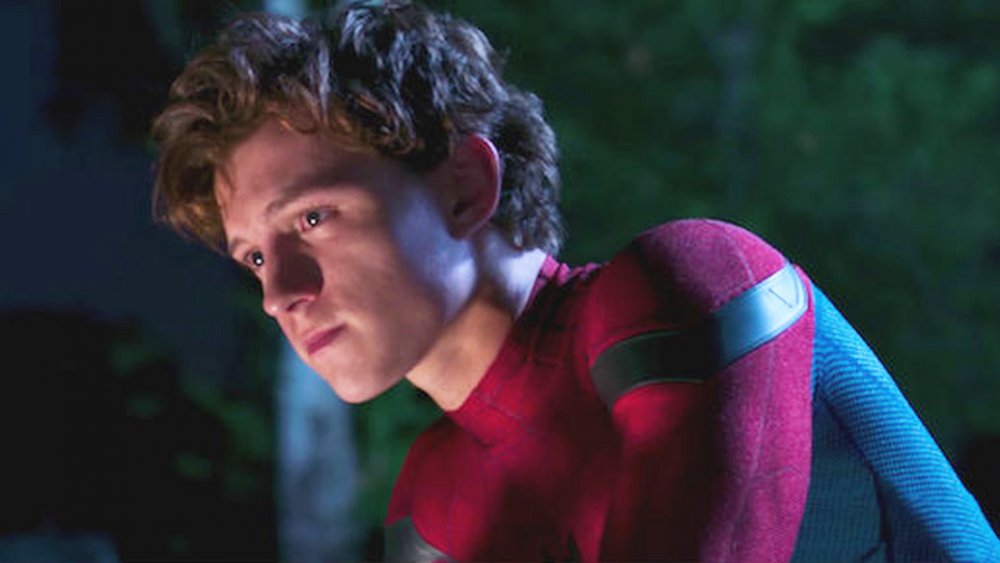 It'll be a while until Spider-Man is officially back in the neighborhood — or at a movie theater near you.
According to Variety, two of Sony's upcoming Spider-Man films are officially delayed thanks to the ongoing COVID-19 crisis, which has affected nearly every major Hollywood film release originally slated to hit theaters in 2020. 
Tom Holland's next outing as Peter Parker, the untitled sequel to 2019's Spider-Man: Far From Home, has been pushed from July 16, 2021 to November 5, 2021. Meanwhile, the highly anticipated sequel to Spider-Man: Into the Spider-Verse has been delayed from its original release date of April 8, 2022 by six months, with a new release date set for October 7, 2022. Uncharted, Holland's other buzzy 2021 release, moved into the July 16 slot left open by the Spider-Man follow-up.
Pushing these films back was probably the right move, but it was also likely a tough call for Sony given that the third Spider-Man film and the Spider-Verse sequel are two of the studio's biggest upcoming releases. Spider-Man: Into the Spider-Verse was one of the most critically adored films of 2018, and even won the Academy Award for Best Animated Feature in early 2019. Holland's pair of Spider-Man films — the next of which will, like its predecessors, be produced along with Marvel Studios, following a very public spat between the two studios — performed well with critics and surpassed expectations at the box office. Spider-Man: Homecoming picked up $880 million globally, while Spider-Man: Far From Home earned well over $1 billion, proving that frequent reboots can definitely work when led by the right star and creative team.
However, in this uncertain time, studios are making difficult decisions right and left. The movie industry may never be the same as the world recovers from COVID-19, and only time will tell how Hollywood will recuperate.
2020 has proven disastrous for the movie industry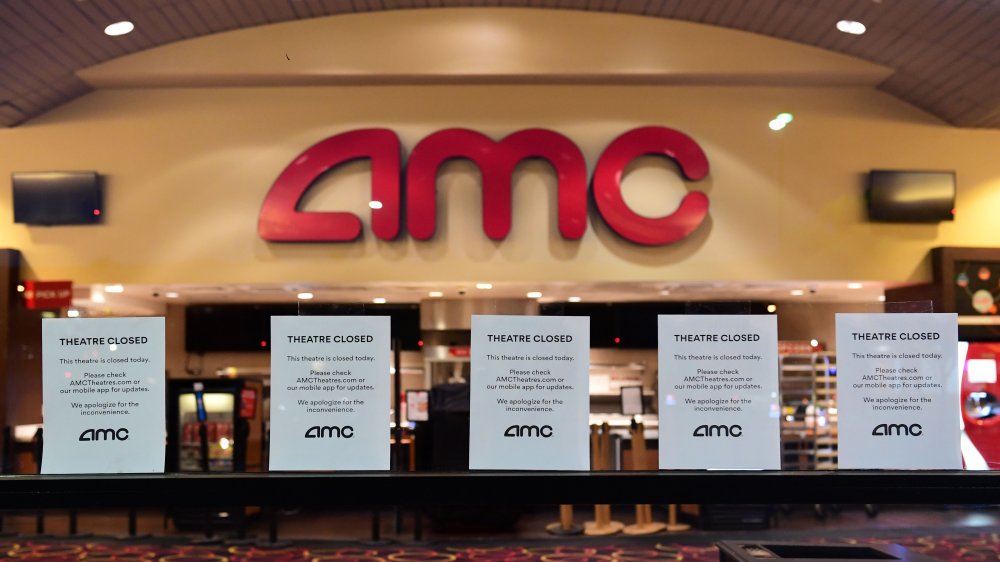 Frederic J. Brown/Getty Images
As COVID-19 has become more widespread and serious since it was first identified late last year — the "19" in the virus' name refers to the year in which it was discovered — the movie industry has been forced to adapt to a newly stagnant world. With major cities, entire states, and even countries living through strict lockdowns and shelter-in-place orders, consumers can't go out to a restaurant or store whenever they feel like it, much less a movie theater.
As a result, studios are delaying their biggest releases to try and protect themselves financially; at this point, it's likely better to wait until the world at large has a better idea of what life will look like in a post-COVID recovery period. Over the past couple of months, announcements have flooded the internet that films like F9, No Time to Die, Black Widow, Wonder Woman: 1984, Doctor Strange in the Multiverse of Madness, Thor: Love and Thunder, and Harrison Ford's next Indiana Jones movie have all faced months-long delays, with some of them even pushed back to the following year.
There's currently no way of knowing how or when people will be allowed out of their homes, much less allowed to congregate in large crowds, which is clearly causing huge issues for the movie theater industry, and it remains to be seen whether or not movie theaters will even survive. As for these delayed films, if their releases are pushed back any further, it's possible studios will turn to streaming, even for their biggest releases.
Be sure to check back with Looper for updates on whether either Spider-Man film is hit with any further delays. In the meantime, stay safe, remain indoors, and wash your hands to help bring this crisis to an end sooner rather than later.