Sony's 'Wonderful' Plan To Take Spider-Man Out Of The MCU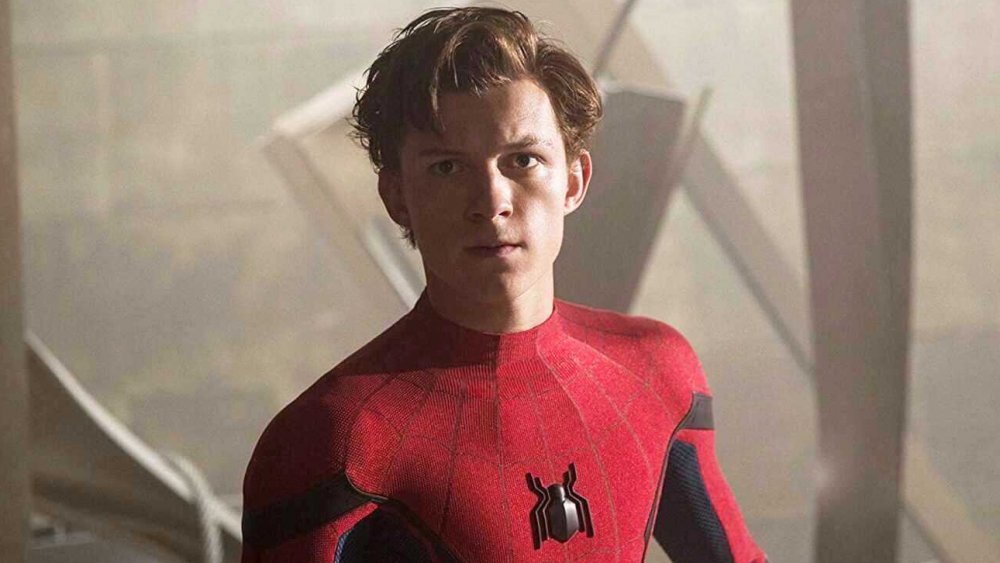 Sony/Marvel
When his acting days are done, Tom Holland may want to consider becoming a diplomat.
While making the promotional rounds for Disney and Pixar's upcoming movie Onward, the Spider-Man actor had occasion to discuss Sony Pictures' plans for the wall-crawler had the studio been unable to reach an agreement to extend its shared custody arrangement with Marvel Studios. While Holland has made it clear that he loves being a part of the Marvel Cinematic Universe, he asserted that Sony's backup plan was fantastic — and that even without Marvel, Spidey's future would have been "very bright."
"We had a really, really wonderful idea of how we could sort of transition into a Spider-Man without the MCU," Holland told MTV News. "[Sony Pictures chairman] Tom Rothman and [producer] Amy Pascal were really confident that they were gonna do justice [to the character], and make a film of the caliber that Spider-Man requires."
This echoes statements made by Holland in the midst of the Sony-Marvel breakup, during which he expressed his full support of Sony and his excitement to continue in the role of ol' web-head. It's always been plain, though, that Holland prefers for Spidey to reside in the same universe as the Avengers — and he even alluded to his role in mending fences between the two studios immediately after praising Sony's plan for a Marvel-less future.
"That said, I'm really glad to be back in the MCU, and to have the team back together, because I kind of feel like it's where he belongs now. I'm really grateful that [former Disney CEO] Bob Iger and Tom Rothman allowed me to be a part of the process of bringing him home, it was a pretty cool experience and also the best bragging rights ever," Holland said. "I saved Spider-Man!"
Now that Sony and Marvel have made up, will the universes merge?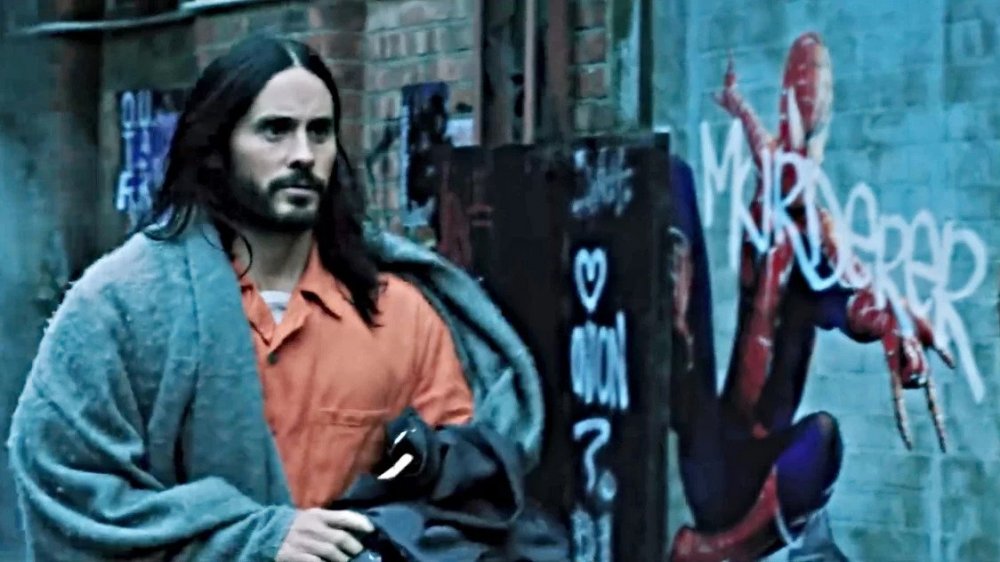 Sony
Holland just might have paved the way for a way for a cinematic crossover the likes of which the world has never seen, which is really saying a lot in an age when it seems like every IP imaginable is in line to get its own cinematic universe. As you may be aware, Sony continues to produce Spidey's MCU-set solo adventures, and also non-MCU-set films based on the wall-crawler's ancillary characters (like Venom, which banked over $850 million worldwide). Sony's series is known as the "Sony Universe of Marvel Characters," or SUMC for short.
In September 2019, after Sony and Marvel's reconciliation, Marvel Studios head honcho and King Geek Kevin Feige teased that the two studios might be cooking up plans for Spidey to somehow bridge the gap between the SUMC and MCU. "[Spider-Man] happens to be the only hero with the superpower to cross cinematic universes, so as Sony continues to develop their own Spidey-verse, you never know what surprises the future might hold," Feige said at that time (via Variety).
It may not take long for that tease to come to fruition. The trailer for the SUMC's next entry, this summer's Morbius, featured a shot of a poster of Spidey (actually a promo image for the PS4 game Marvel's Spider-Man) defaced with graffiti reading, "MURDERER" — an apparent reference to Peter Parker having been framed for the "murder" of Quentin Beck/Mysterio in Spider-Man: Far From Home. It appears to be the first instance of the two franchises acknowledging each other... and it just may herald a partial or complete merging of the two universes.
Hopefully, Morbius will make whatever strategy the two studios have cooking a little bit clearer. The flick hits theaters on July 31, 2020.