Why Young John Dutton On Yellowstone Looks So Familiar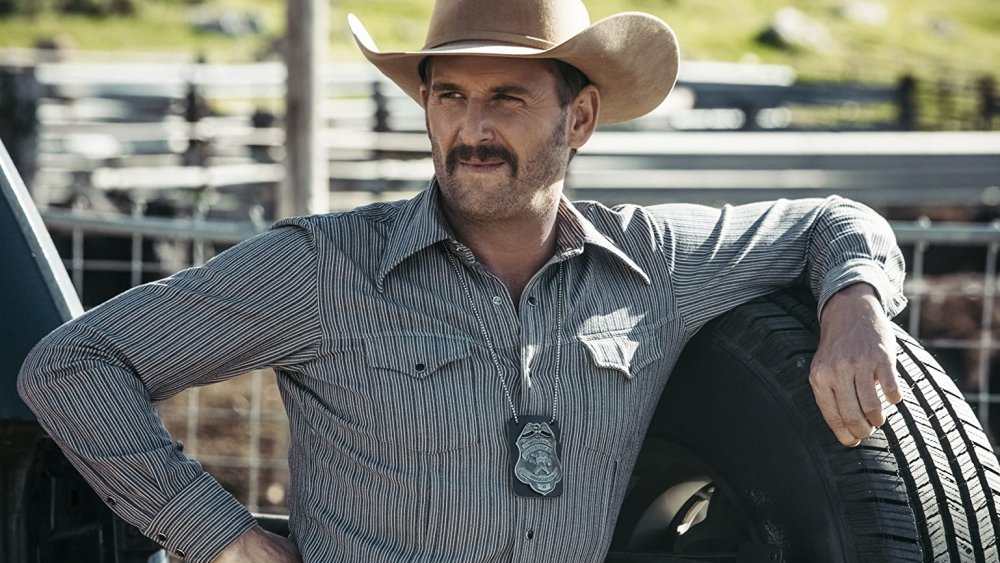 Paramount Network
Over the course of its first two seasons, Paramount Network's flagship Western series Yellowstone has featured no shortage of grizzled old cowhands who watch the world from horseback. Likewise, the series has seen its share of shrewd business types willing to do anything to get what they want. Of all the hard men and women who have come and gone in Yellowstone to date, none of them have proven quite as calculating or as complex as the current owner of the coveted Yellowstone Dutton Ranch. 
That man is, of course, the one and only John Dutton (played to stoic perfection by screen great Kevin Costner). And if the first 19 episodes of Yellowstone have taught us anything, it's that Dutton will not be pushed around by anyone with eyes on taking his sprawling ranching lands for their own. More to the point, they've taught us that John and his family will stop at nothing to keep what's theirs. 
Life hasn't been entirely easy for Dutton, who has seen his share of hard times over the years. Fans of the show have caught a few glimpses of Dutton's hard life as a younger man via flashback over the first couple seasons of Yellowstone. You can bet we'll be seeing a bit more of that troubled past in future seasons of Yellowstone as well, which means we'll also be seeing a bit more of the actor who portrays young John in those flashbacks. You've probably seen his face before, though, because Josh Lucas has been a steady presence in Hollywood for roughly three decades now. Here's why young John Dutton from Yellowstone looks so familiar.
Josh Lucas partied with a lunatic in American Psycho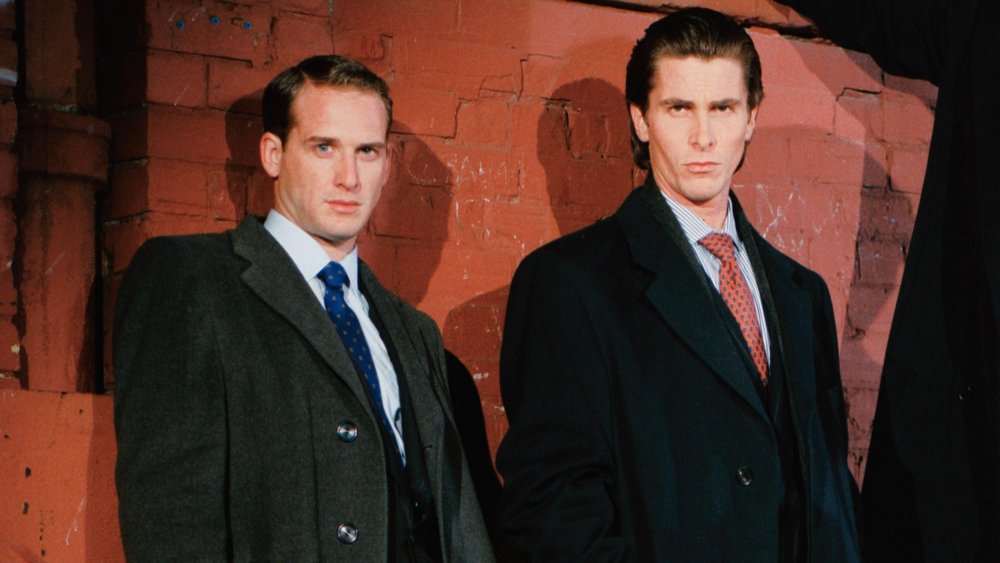 Lionsgate
Like most actors, Lucas got his start in television, appearing in a handful of series in the early '90s including True Colors, Life Goes On, and Parker Lewis Can't Lose. The young actor's career trajectory shifted in 1993, when he landed a coveted dramatic role in a feature film titled Alive opposite a slew of Hollywood up-and-comers like Ethan Hawke, Josh Hamilton, and Ileana Douglas. Unfortunately, Alive didn't quite prove to be the breakout Lucas was looking for. That break came a few years later, when he landed another choice role among another impressive cast.
That role came in Mary Harron's blacker-than-black social satire American Psycho, opposite stars in the making like Christian Bale, Reese Witherspoon, Justin Theroux, Jared Leto, and Chloë Sevigny, not to mention the legendary Willem Dafoe. Lucas appeared as Craig McDermott, a rival to Bale's increasingly violent psychopath Patrick Bateman. Bale is, of course, freaking amazing in the film, in a role that officially transitioned him from gifted child star (in movies like Empire of the Sun and Newsies) to profoundly talented adult star.
So wildly adventurous and disturbing is Bale's work in American Psycho that it's actually a bit hard to focus on any of the other performers in the film upon first viewing. The flick is quite rewarding on second and third viewing, however, as that's when you can start to see just how solid the cast really is, and Lucas is particularly impressive in his turn as an uber '80s bad boy businessman.      
Josh Lucas made the world swoon in Sweet Home Alabama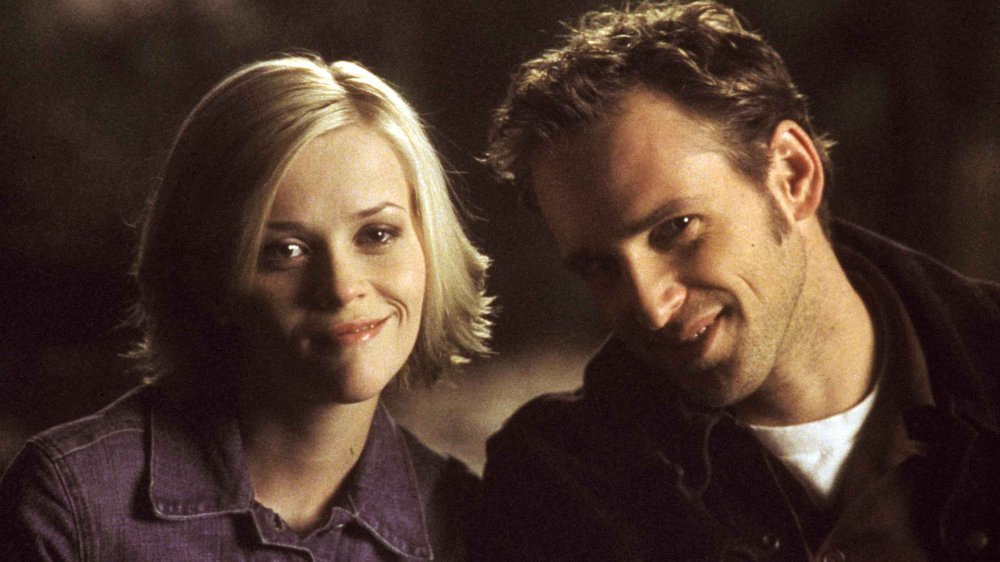 Touchstone Pictures
For most of the American Psycho cast, the film was a springboard to bigger and better things professionally. That was true for Lucas, who landed a string of roles in the immediate aftermath, most of which came in under-the-radar indies. In 2002, however, Lucas reunited with one of his American Psycho co-stars for a decidedly different sort of movie; one that was far more mainstream than anything he'd done before. 
That co-star was Reese Witherspoon, and the film was 2002's blockbuster romantic comedy Sweet Home Alabama. The film follows Witherspoon's big city fashionista, who is forced to return to her small southern hometown to secure a divorce from her long-estranged husband so she can marry her current hot shot suitor. Things hardly go according to plan, naturally; her hubby refuses to sign divorce papers, and those old lovey-dovey feelings start bubbling back to the surface.
Fans of Sweet Home Alabama no doubt recall that Patrick Dempsey played the part of Witherspoon's potential new partner Andrew, and that Lucas played the charmingly roguish part of her long-lost husband Jake. You might also recall that Lucas very nearly stole the show, delivering a performance so naturally charismatic and engaging that viewers simply couldn't help but root for him (even if they just as frequently found him infuriatingly unflappable).     
Josh Lucas sparred with a true genius in A Beautiful Mind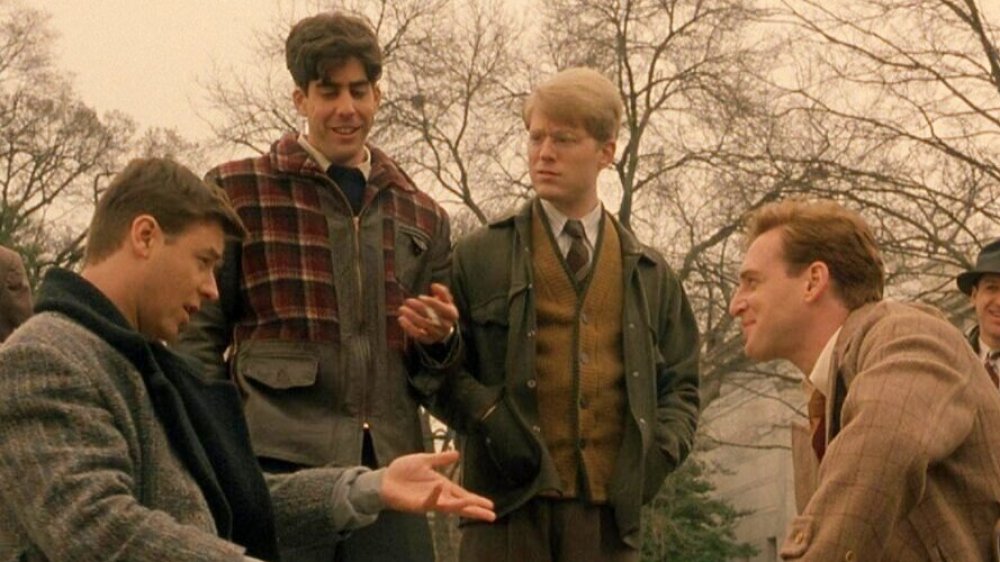 Universal Pictures
Of course, Sweet Home Alabama was hardly Josh Lucas' first turn in a big time movie. The year prior, in fact, the actor had delivered memorable work in a Best Picture winner, and done so opposite a lauded performer at the absolute top of his game. There's little question that Russell Crowe was one of the biggest stars on the planet when he signed up to play tortured genius John Nash in Ron Howard's 2001 biopic A Beautiful Mind; Crowe would earn his third Best Actor Oscar nomination for his work in the film, which scored big with critics and audiences alike.
Much like Bale's iconic performance in American Psycho, Crowe's turn as a mathematics genius struggling with schizophrenia is the very definition of towering. Not surprisingly then, it cast a lengthy shadow over the film's supporting cast, which also included an impressive stable of talent like Jennifer Connelly, Ed Harris, Christopher Plummer, Paul Bettany, Adam Goldberg, and Anthony Rapp. Lucas portrayed Nash's chief collegiate competition Martin Hansen, who pushed his friendly-ish adversary to the limit before Nash's true genius finally broke through.
In the role of Hansen, Lucas was initially every bit as cocky and brash as his more showy counterpart, but he deftly portrayed the character's maturation throughout. The actor delivered a surprisingly compassionate turn as Nash's one-time antagonist, which really shone through in the film's heart-rending final act. 
Johs Lucas re-united with an old friend for Ford v Ferrari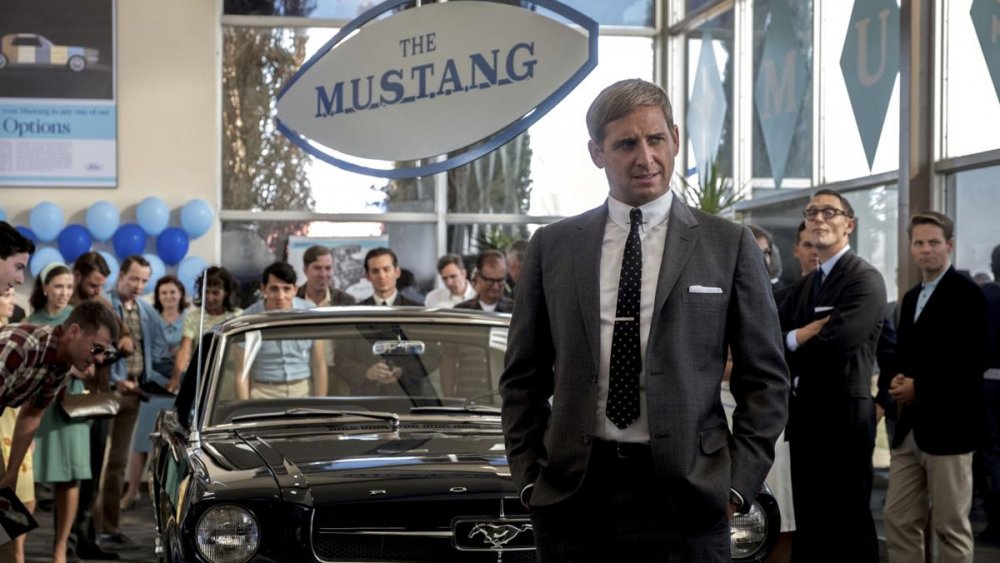 20th Century Fox
Lucas has kept himself more than busy over the last couple of decades, delivering memorable supporting performances in low-budget films (like David Gordon Green's marvelous indie Undertow) and Hollywood fare (such as Clint Eastwood's J. Edgar) alike. While many of Lucas' old American Psycho co-stars have gone on to much bigger things, few of their stars have shone brighter than Christian Bale's, with the Oscar-winning actor continuing to take chances and dazzle audiences.
It was a welcome surprise, then, when the actors found themselves sharing the screen once again 20 years after they appeared together in American Psycho. That moment came in a film that featured yet another critically lauded performance from Bale: 2019's full-throttle biopic Ford v Ferrari, which saw him playing an impetuous race car driver by the name of Ken Miles. Lucas portrayed Bale's primary antagonist, Leo Beebe.
The flick told the real-life story of how famed car designer Carroll Shelby (Matt Damon) and Ford Motor Company infamously de-throned legendary Italian automaker Ferrari in winning the 1966 "24 Hours of Le Mans" auto race. While both Damon and Bale delivered show-stopping performances, Lucas' weasely turn as the smarmy Beebe remains one of the most memorable in the entire film, if only because it found Lucas once again holding his own while sharing the screen with Bale.