Jessie T. Usher To Star In Shaft Reboot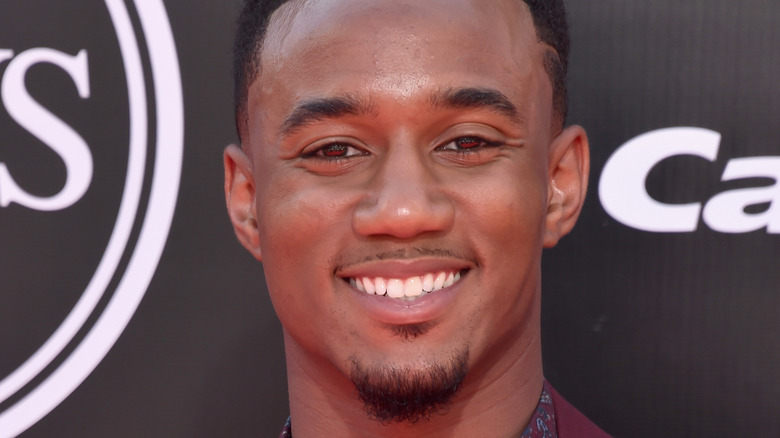 Getty Images
New Line's Shaft reboot is moving forward with Independence Day: Resurgence's Jessie T. Usher. According to The Hollywood Reporter, Usher is in talks to star in the sequel, which will be titled Son of Shaft.
Samuel L. Jackson, who starred in the 2000 version of the film, is also in final negotiations to join the cast, reprising his role as NYPD detective turned private investigator John Shaft II. The film saw Shaft trying to put the wealthy murderer Walter Wade, Jr. (Christian Bale) behind bars and ended with him heading out to protect the innocent. 
The movie was a sequel to the first, 1971 Shaft movie which featured Richard Roundtree as John Shaft, a PI tasked with rescuing a Harlem mobster's kidnapped daughter. That film spawned two other sequels, 1972's Shaft's Big Score and 1973's Shaft in Africa. Deadline sources suggest that Roundtree could also return for Son of Shaft.
As suggested by the title, the upcoming film will feature Usher as the son of Jackson's John Shaft II. His character is said to be an FBI agent and cyber expert who finds himself partnering with his father after years of estrangement. The partnership is said to pit old school against new school. 
This won't be the first time that Usher has played the son of a legendary character– he previously starred in Resurgence as the son of Will Smith's Steven Hiller. He is also known for Surviver's Remorse, When the Game Stands Tall, and Level Up. His other upcoming roles include the drama Stronghold, directed by Markiss McFadden, and the thriller Ride, directed by Jeremy Ungar and also starring Bella Thorne.
Ride Along 2's Tim Story is set to direct Son of Shaft, which has a script from Black-ish creator Kenya Barris and The Goldbergs producer Alex Barnow. While the attachment of so many prominent comedians would suggest that the movie may rely too heavily on the laughs, producer John Davis has said that won't be the case, revealing in a previous interview with Collider that the film "harkens back to what we love about that character." "It's drama, but it's going to be drama with a lot of fun moments," he said.
Son of Shaft is looking to begin production later this fall. It does not have a release date yet. While we wait for the movie to be released, read up on everything you need to know about some other future remakes and reboots that are going to blow you away.