Why Ellie From Locke & Key Looks So Familiar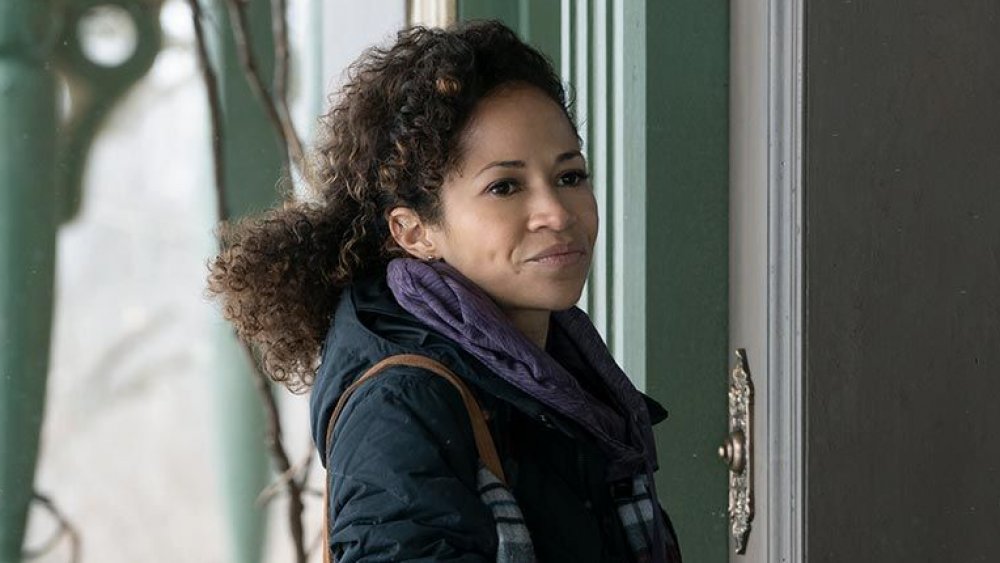 Netflix
Once you look past the flashy production and attractive young cast, the latest hit Netflix series Locke & Key actually packs quite a bit of narrative complexity. Based on the popular IDW comic from creators Joe Hill and Gabriel Rodriguez, Locke & Key follows the three Locke siblings as they attempt to unravel the mystery of their ancestral home in the wake of their father's murder. The history of Keyhouse, the Locke family estate, actually begins around the time of the American Revolution, but the bulk of Locke & Key's plot concerns just two generations — the Locke siblings' and their father's.
While the Lockes race around their new home in Massachusetts trying to discover all of Keyhouse's magical keys so they can fend off the evil entity Dodge, they slowly unravel the buried tale of their father Rendell's (Bill Heck) secret life. Although we still have a long way to go in the story of Keyhouse (season 2 has already been confirmed by Netflix), it's clear that understanding Rendell Locke's past may provide the figurative key to unlocking the secret of Dodge and the magical colonial manor they haunt.
One character more than any other provides the thread that connects the two eras of Locke & Key: Ellie Whedon, portrayed by actress Sherri Saum. In the series, Ellie is a former high school flame of Rendell Locke's. She still lives in the same small town in Massachusetts, where she's now a single parent to her son with special needs, Rufus (Coby Bird). While Ellie befriends Rendell's widow early in the series, it becomes clear by the end of the first season that she has ulterior motives for getting close to the Lockes.
If Sherri Saum looks strikingly familiar, it's because she's already logged a ton of mileage on TV. Here's where you've likely seen her.
Sherri Saum was a soap star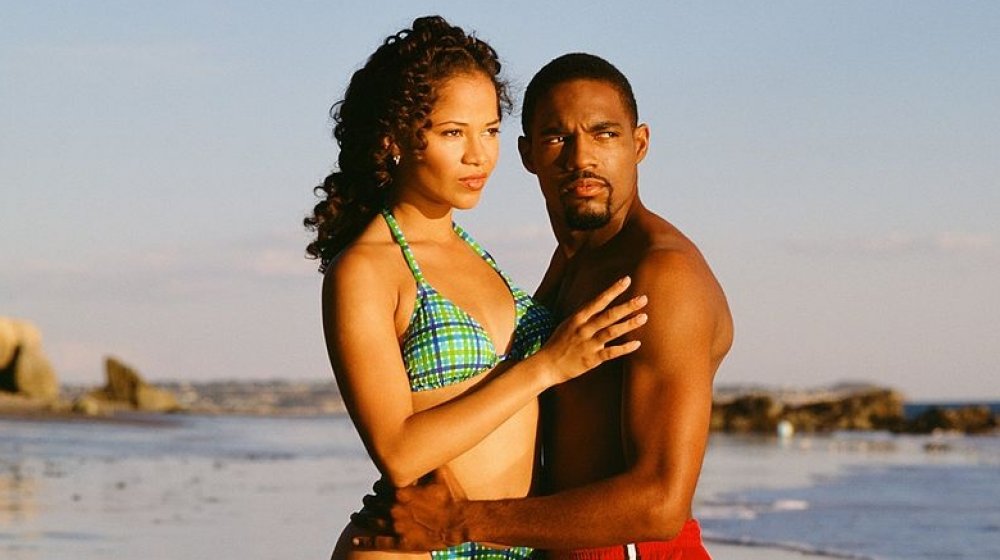 NBC
The Dayton, Ohio native was born on October 1, 1974. Although she did a year of college — first at Ohio State and then at NYU — the call of the camera proved too alluring. She modeled for a bit while living in New York, and started acting in earnest in 1996 (via IMDb). It wasn't long after her first professional acting gigs that she made the leap into high-volume world of daytime soaps.
In 1997, Saum debuted her character Vanessa Hart on the long-running Sunset Beach. She would continue to portray the character for 343 episodes of the beachy romance, carrying the show through to its 1999 conclusion. Between 1999 and 2002, Saum kept busy doing 36 episodes of Beggars & Choosers as Casey Lennox and with a 33-episode arc as Keri Reynolds on ABC's flagship soap opera One Life to Live.
While these three series certainly offered Saum a firm bedrock upon which to build her career, things really started to take off after she was cast in a popular FX drama about New York City firefighters in the wake of 9/11.
Sherri Saum had a thing for firefighters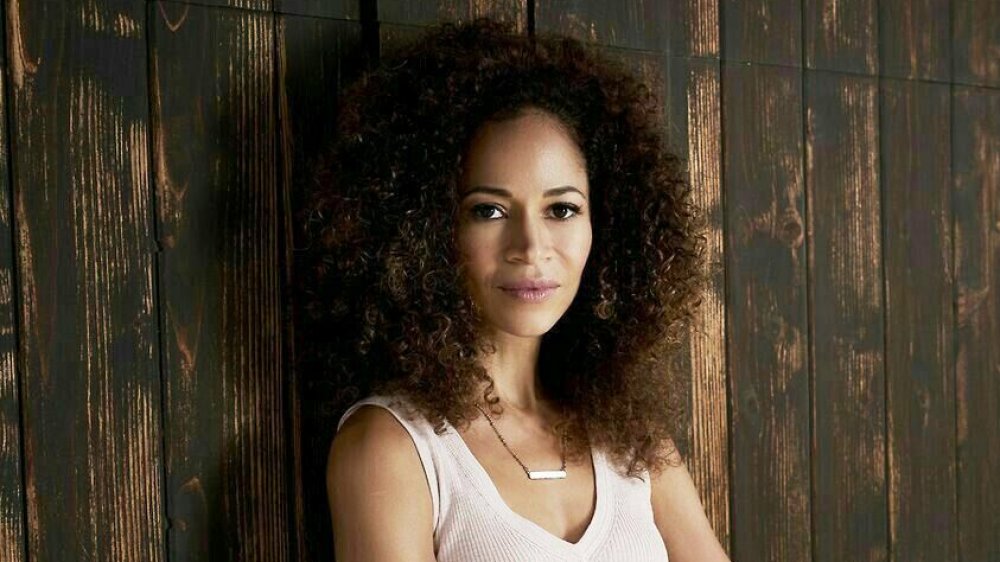 Saum left the world of daytime soaps after One Life to Live, a fitting coda for the first phase of her acting career. In 2006, she joined the hit FDNY drama Rescue Me, produced by and starring comedian Denis Leary. Saum's Natalie provided a complex paramour for series regular Franco Rivera (Daniel Sunjata) on 15 episodes of the hit show.
When it originally bowed, Rescue Me stood head and shoulders above a crowded field of TV series dramatizing the lives of New York City emergency workers. Instead of doctors or police, Rescue Me focused on the lives of the brave men and women who serve in the FDNY, with a particular focus on the complexities of their job in the immediate aftermath of the 9/11 terror attacks. Over the show's seven seasons, a number of different women came in and out of the lives of the (predominantly male) central cast. Saum's Natalie almost got a fairytale ending with Franco, but as with most storylines in the bleak series, their romance ultimately ended in tragedy. The role of Natalie, though, was a breakout one for Saum — who soon went on to star in another serious drama.
Sherri Saum went In Treatment at HBO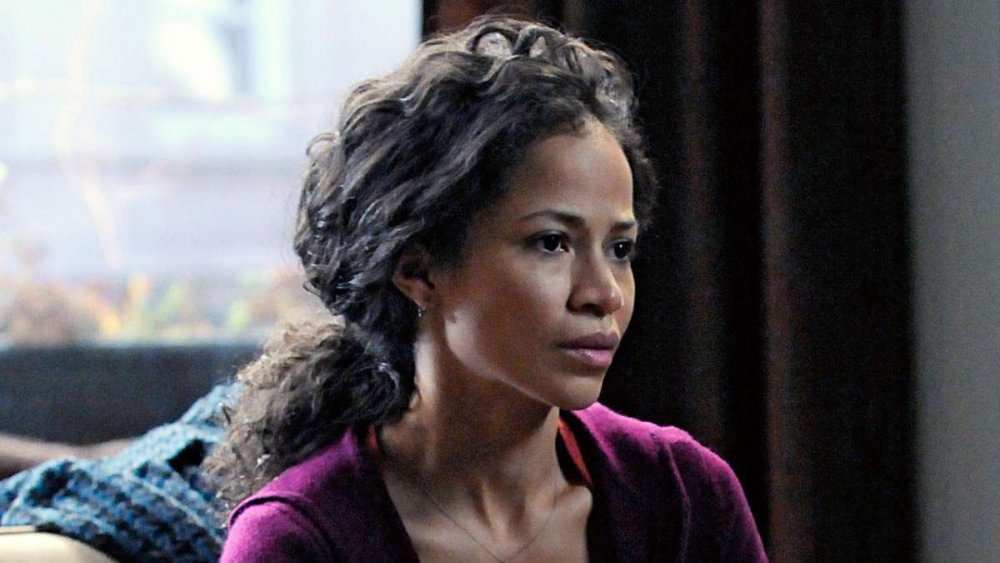 HBO
After showcasing her dramatic chops on Rescue Me, Saum was cast in a complex psychological drama at HBO. In 2017, the premium cabler debuted In Treatment, a cerebral character piece that focused on a former psychologist's efforts to unpack his own complexes. With its heady premise, In Treatment was a success for HBO, airing 106 episodes between 2008 and 2010.
Saum played the character of Bess, the mother of a young man named Oliver, on six of the seven episodes that focused on his treatment. On Saum's first episode of In Treatment, we learn that Bess and Oliver's father are in the midst of a messy divorce. They place their sixth-grade son in treatment with the series lead, Dr. Paul Weston (Gabriel Byrne), to resolve an open conflict over Oliver's emotional needs. Oliver fears that he may be responsible for his parents divorce, and hides that he has been the victim of school bullying to avoid exacerbating the tension at home. 
After the high drama of Rescue Me and In Treatment, it appeared that Saum was ready to wade back into some lighter fare. She landed a number of guest spots on a wide variety of series before landing her first starring role in 2013.
Sherri Saum starred on The Fosters for five seasons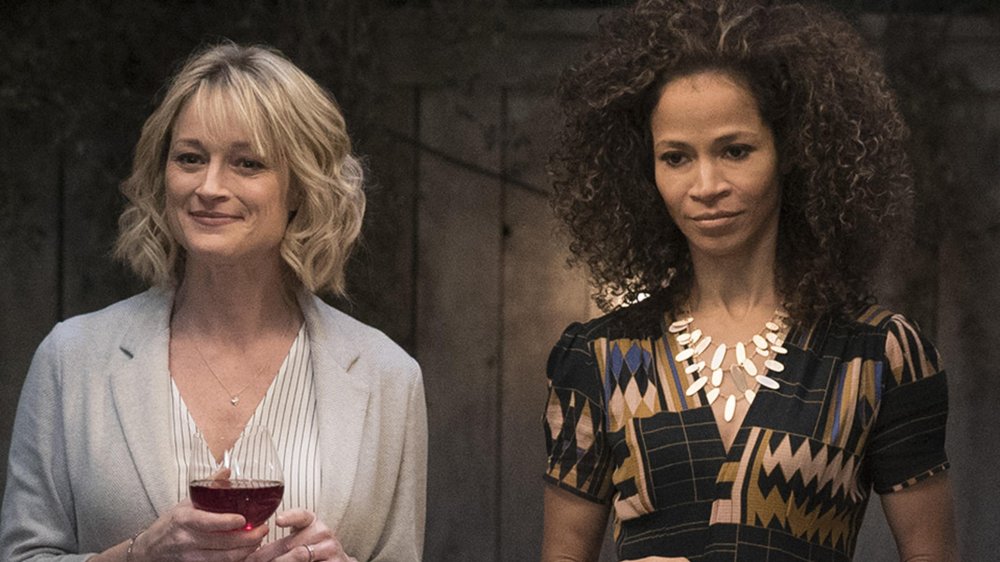 ABC Family
That lead role was on the ABC Family series The Fosters, which focused on gay married couple Stef Foster (Teri Polo) and Lena Foster (Saum), whose household was bursting at he seams with foster children. The series ran for five seasons and over 100 episodes, and spawned the spin-off series Good Trouble, which centered on two of those children in their adult lives after leaving the Fosters' care; Saum also appeared in several episodes of the spin-off series.
Saum has also popped up in guest appearances on a slew of shows over the years, including Gossip Girl, Lie to Me, Body of Proof, Unforgettable, Grace, CSI: NY, Revenge, Law & Order: SVU, and The Librarians, to name a few. While the actress made quite a splash on the first season of Locke & Key, considering that season's shocking finale, it's tough to say what the future might hold for her character. One thing is certain, though: Saum doesn't appear to be slowing down any time soon.