Hidden Mystery Gems On Netflix You Need To Watch
This content was paid for by Netflix and created by Looper.
Even more than the heartbeat-raising thriller or the laughter-prompting comedy, the most exciting and visceral of all movie genres just might be the mystery. It's tough for a viewer to casually watch a mystery — to get the most out of it, they have to be fully dialed in and paying extremely close attention so as to both trace the often intricate and twisty plots and to also look for clues that will allow them to solve the case, figure out the killer's true identity, or realize what really happened a step or two before the protagonist does. And that ending always promises such a big payoff: All events, big and small, lead up to one big, impactful, shocking moment. That trajectory is one of the funnest things in moviedom, and it's all provided by the common mystery — and the uncommon ones completely fool the viewer the whole time.
Netflix is a source for plenty of mystery movies, both classic, recent, and made especially for the service. Here are some great ones even the biggest mystery buff may have missed.
Hold the Dark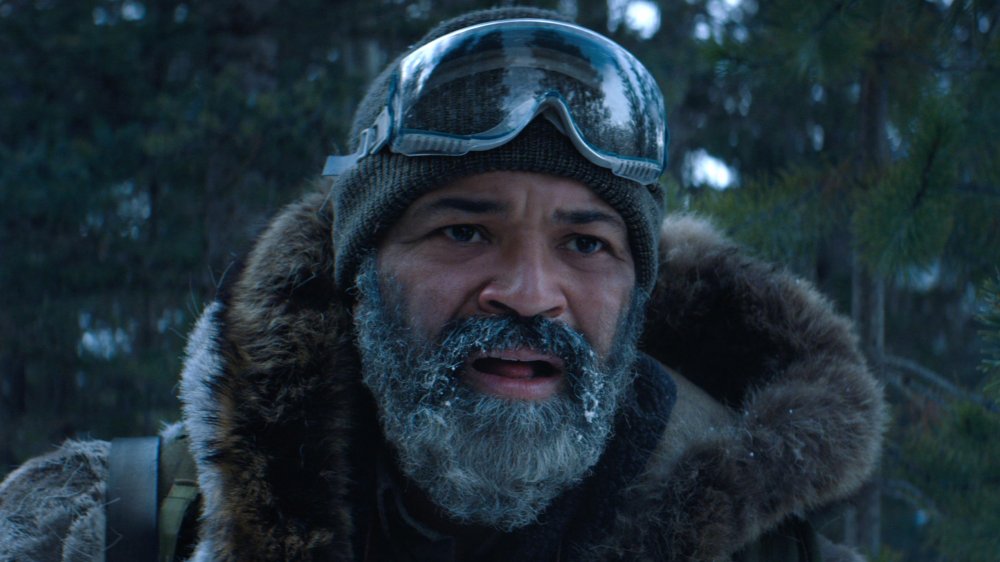 Macon Blair and Jeremy Saulnier, who wrote and directed the terrific and claustrophobically terrifying Green Room, paired up again on Hold the Dark, a moody, deliberate, Alaska-set tale about a wolf researcher who gets more than he bargained for. Scientist Russell (Jeffrey Wright) heads to a remote town to help the locals hunt and kill the particularly vicious wolves believed to have slaughtered three local children. But those wolves aren't what they seem, and neither are the townsfolk, some of whom are secretly of the werewolf persuasion — so secretly that they may not even know it themselves. If you enjoy werewolf movies, then Hold the Dark should certainly have some appeal. However, it's not the typical man-turns-to-beast thrilling mystery — it's nice to know that there are still new ways to tell that classic tale. (Perhaps adding unsettling wolf masks and magical hot springs to the mix is the magic missing ingredient.)
1922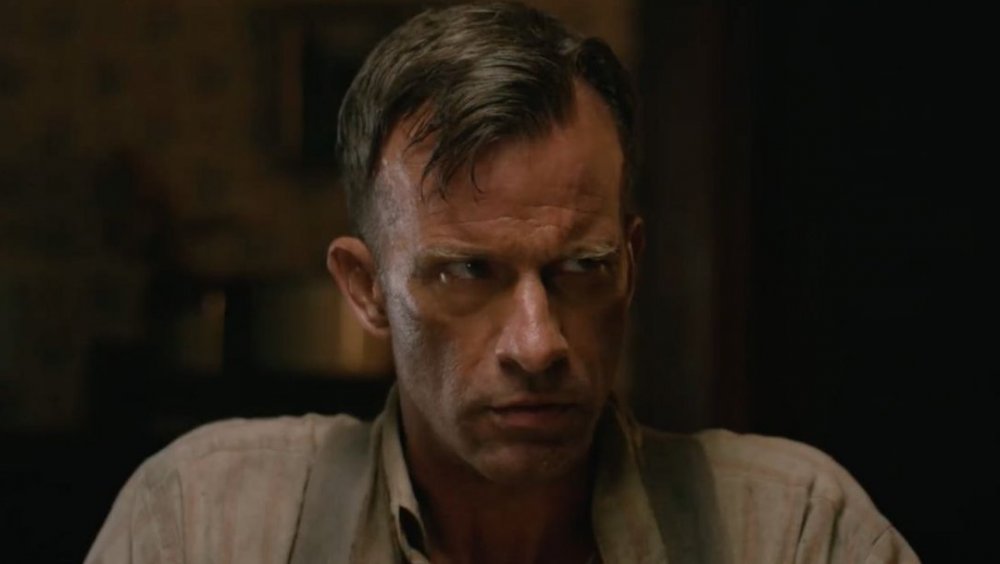 Almost everyone can agree that two things are both creepy, mysterious, and will likely end in something very bad happening to a person: the works of Stephen King and hordes of rats. Both are at the heart of 1922, a film written and directed by Zak Hilditch, based upon the novella of the same name by King.
Set in the year 1922, Thomas Jane (The Punisher) portrays a taciturn Nebraska farmer named Wilf. His wife Arlette (Molly Parker, Deadwood) has inherited some land that she wants to sell off and move to the big city of Omaha. Wilf is so dead set against that plan that he convinces their son Henry (Dylan Schmid) to help him kill Arlette — Henry's motivation being her opposition to his relationship with girlfriend Shannon (Kaitlyn Bernard). They do the deed, but the story is only beginning, as Henry and Wilf both fall into states of distress. Henry runs away with Shannon while Wilf deals with rats at seemingly every turn. Why are they infesting his house? And why did they bite him hard enough to leave an infected wound that results in amputation? He'll have to ask the ghost about that... along with the whereabouts of Henry and Shannon.
Shimmer Lake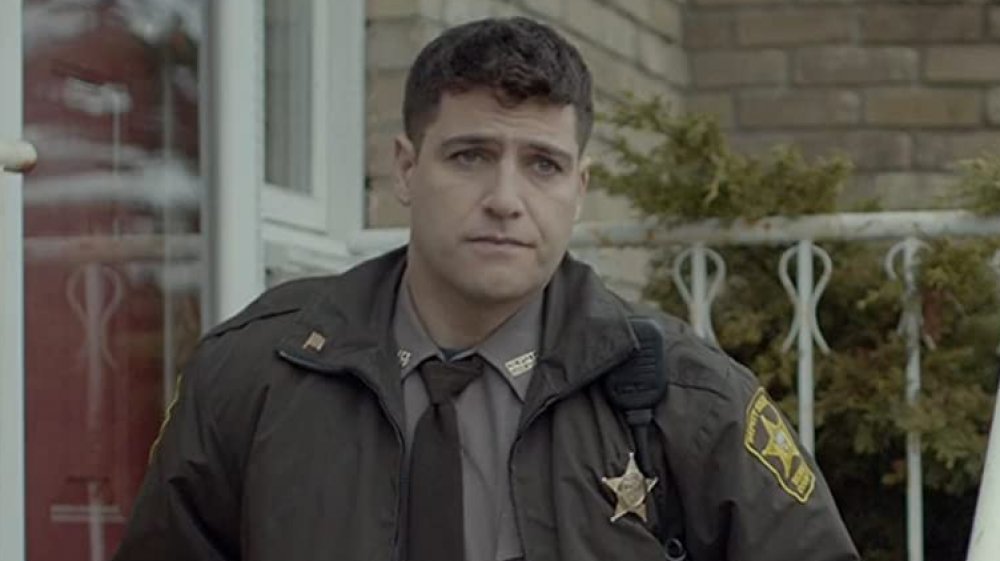 If mystery films demand utmost attention from its viewers, one told in reverse grabs the viewer and pulls them in. The device instantly makes a mystery even more, well, mysterious, as viewers hold events in their head before finding out what led up to them. Filmmaker Oren Uziel frames Shimmer Lake in that manner: The ending comes at the beginning, and it doesn't make much sense, only to wind up back at the beginning a few days earlier, where all is revealed. At first (or finally), a man named Andy hides out in his basement while on the floor above, his wife talks to Andy's brother Zeke, who also happens to be the local sheriff investigating a series of crimes, including a bank robbery. Andy's story intertwines with Zeke's, but that slowly transpires along the way, as do the motives for those crimes, and why Andy is down in the basement. Shimmer Lake suitably shines as it confidently crackles along with its nontraditional structure, which completely works because of the agile acting of a cast known primarily for their comedic acting, including Rainn Wilson of The Office, Ron Livingston of Office Space, and Rob Corddry of Children's Hospital.
Buster's Mal Heart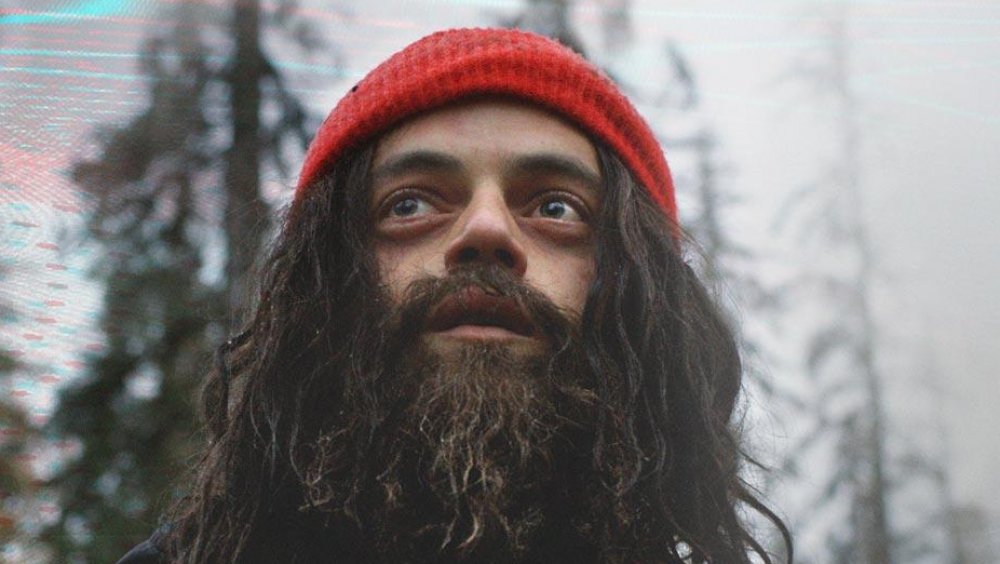 Over the last few years, Rami Malek has emerged as one of the best and most versatile actors of his generation. He's won an Emmy for his role as troubled hacker on Mr. Robot, an Oscar for embodying Freddie Mercury in Bohemian Rhapsody, and he also found time to star in a compelling, quiet indie mystery called Buster's Mal Heart. Malek portrays an odd man who lives in a shack on a mountain, who gets by and passes the time by stealing from vacation homes and discussing conspiracy theories on a talk radio program. Viewers come to realize that this Buster has not always been a man of the mountains; he was once a hotel concierge and a doting dad until events that aren't quite clear (at least not right away) tore his life apart and sent him literally running for the hills, forever plagued by his secrets. Buster's Mal Heart comes from writer and director Sarah Adina Smith, a regular contributor to the also mysterious and well-made HBO anthology Room 104.
Agatha and the Truth of Murder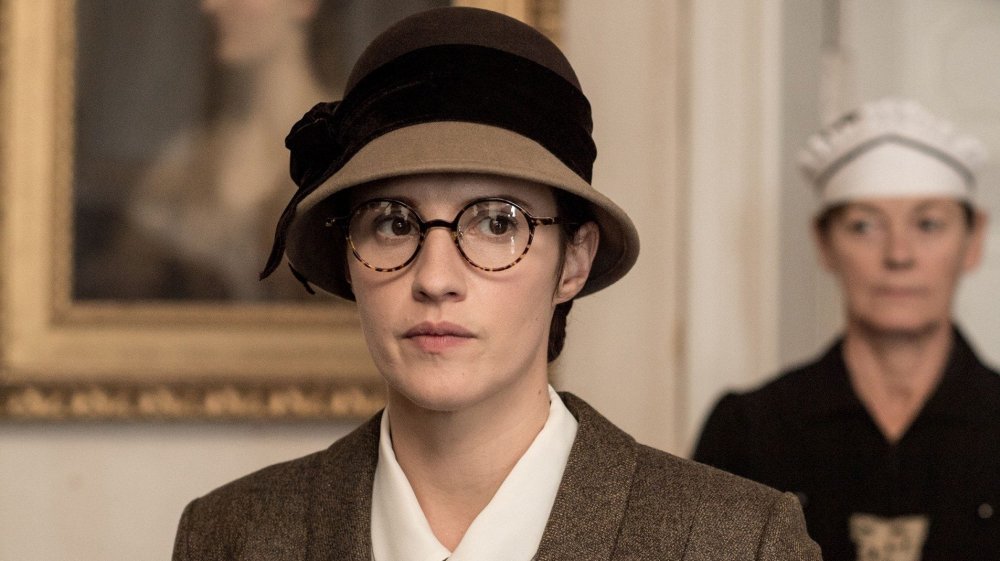 Agatha Christie pretty much invented the modern mystery novel, and subsequently the mystery movie. She wrote two long series of novels, one featuring ace elderly amateur detective Miss Marple, and another about master investigator Hercule Poirot, central figure of classics like Murder on the Orient Express and Death on the Nile. A major mystery factored into Christie's real life: In 1926, she disappeared for 11 days. The 2018 made-for-British TV movie Agatha and the Truth of Murder speculates on just what the novelist (played by Ruth Bradley) did during her absence from society —according to the film, she went all Marple/Poirot and investigated a murder. In this case, it's the real-life slaying of Florence Nightingale Shore, goddaughter of famous nurse Florence Nightingale. Based on real people, Agatha and the Truth of Murder offers up an alternate history in which the storytellers become part of the story — which happens to have a very Agatha Christie flavor.
Come and Find Me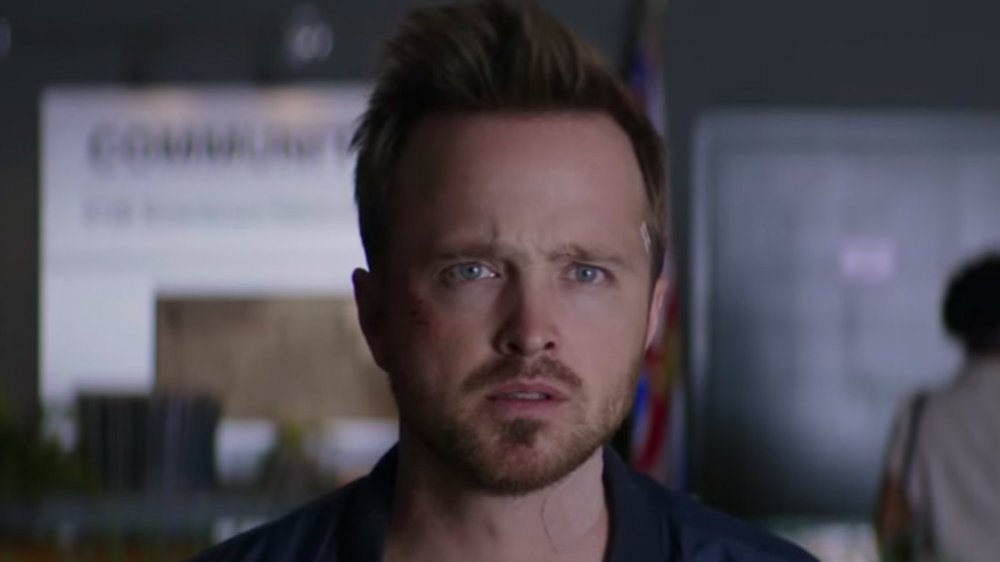 Written and directed by Zack Whedon (brother of Joss of The Avengers and Buffy the Vampire Slayer fame), who cut his teeth writing for such well-regarded mystery shows as John from Cincinnati, Rubicon, and Fringe, the film Come and Find Me is baffling from the first frame, and continues to confuse and lead viewers down a constantly turning path until the end. Following an opening sequence in which the nature of David and Claire's relationship changes at least four times, Claire disappears. Then the real intrigue begins — and intensifies a year later, when Claire's strange friend Buck shows up, steals something from David, and disappears himself. Will David (played with a slow burn by Breaking Bad great Aaron Paul) and Claire (an inscrutable Annabelle Wallis), who has a dark past and even darker connections, ever reunite? Maybe, if they can make it past an angry and violent band of conspirators.
The Gift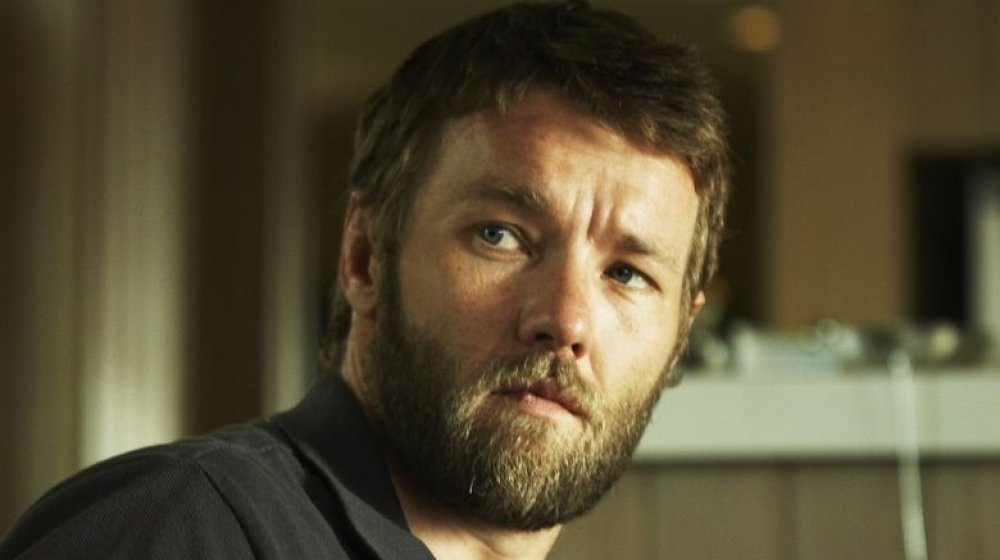 Life is great for wealthy married couple Simon (Jason Bateman) and Robyn (Rebecca Hall). Well, it's all fine until they have a chance encounter with Gordo (Joel Edgerton, who also wrote and directed the film), a high school acquaintance of Simon's who still makes him feel uneasy. Gordo invites himself over to the couple's house frequently, bearing koi for their fish pond, until Simon abruptly and rudely cuts off their burgeoning friendship. Soon thereafter, Gordo's inner creep emerges via a series of sinister and disturbing acts, which probably goes back to his and Simon's high school days, and the reason why Simon was so uncomfortable around Gordo in the first place. It would seem that back in the day something awful went down between the two men. And now, decades later, revenge is being sought... quietly, psychologically, and effectively. It's up to the viewer to figure out exactly what happened, and whether the punishment fits the crime.
Annabelle Hooper and the Ghosts of Nantucket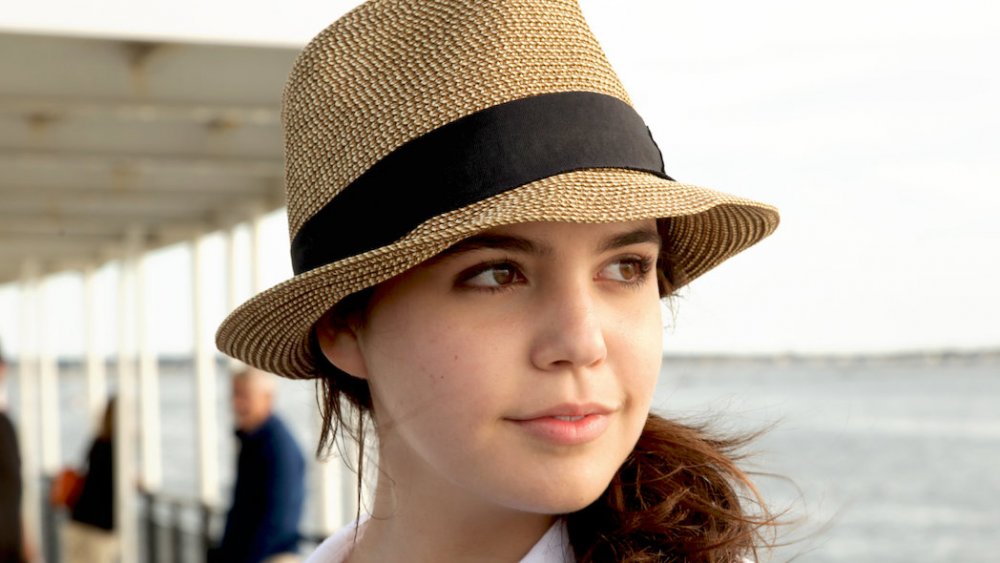 For 12 years on Murder, She Wrote, retired teacher turned mystery writer Jessica Fletcher solved hundreds of surprisingly grisly murders in and around her picturesque hometown of Cabot Cove, Maine. Well, what if somebody rebooted Murder, She Wrote, only to make it about a teenager instead of an older person? That's kind of the premise of Annabelle Hooper and the Ghost of Nantucket. In this extremely breezy and charming whodunit, teenage mystery writer Annabelle Hooper (Bailee Madison) and her Mystery Inc.-like gaggle of friends take a vacation on Massachusetts' lovely Nantucket Island and stumble upon an ages-old local ghost story that they simply can't help but take a crack at solving. A couple of small-time crooks get caught up in the mess, but this modern-day Nancy Drew certainly won't be dispatched for long in this old-fashioned, classically New England take of spooks and specters.
Goldstone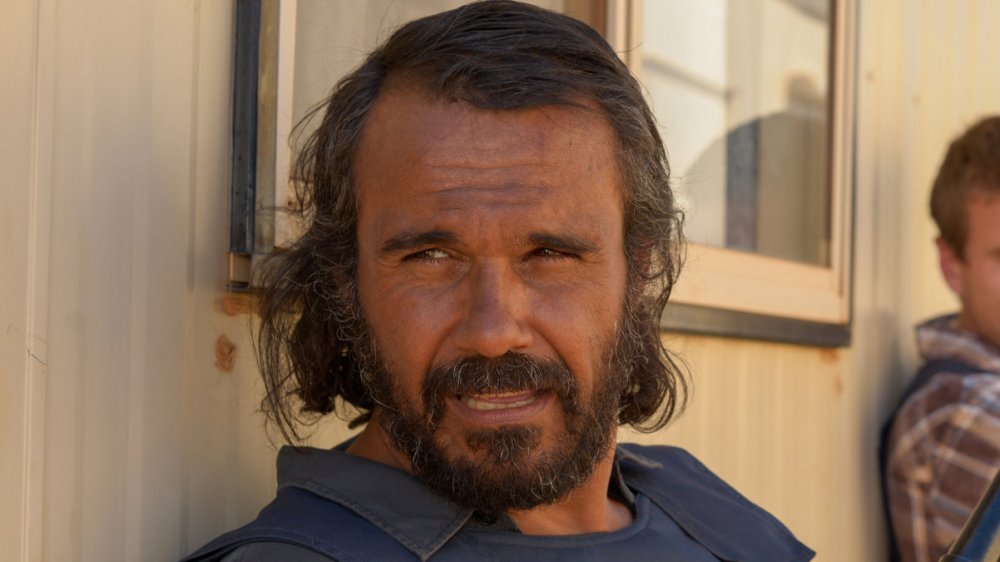 A movie that takes a familiar set of tropes and places them in a whole new historical or cultural setting can be a delightful revelation — old things are new again when seen through the eyes of a different party. Goldstone is that kind of movie. It's a classic, stylish, slow burn detective drama, but instead of a grizzled detective in a trench coat who works out of a dingy office with a saxophone always playing in the background, this noir takes place in the present day, and in the Australian outback among the indigenous community.
After uncovering corruption in his hometown, detective Jay Swan finds his next assignment in the tiny town of Goldstone: locate a tourist who mysteriously disappeared. In detective drama fashion, Swan sticks his nose where it doesn't belong and arouses aggressive retaliation and warnings to back off from the local government, whose members don't want Swan to discover the wrong thing. (In this instance, it involves the profitable expansion of a local mine.)
Aaron Pederson is absolutely the right actor for the part of the seen-it-all Swan. In his review of Goldstone, Robert Abele of the Los Angeles Times wondered, "Why isn't Pederson — a world-class brooder with soulful eyes and a singed masculinity — an international star?"
Beneath the Leaves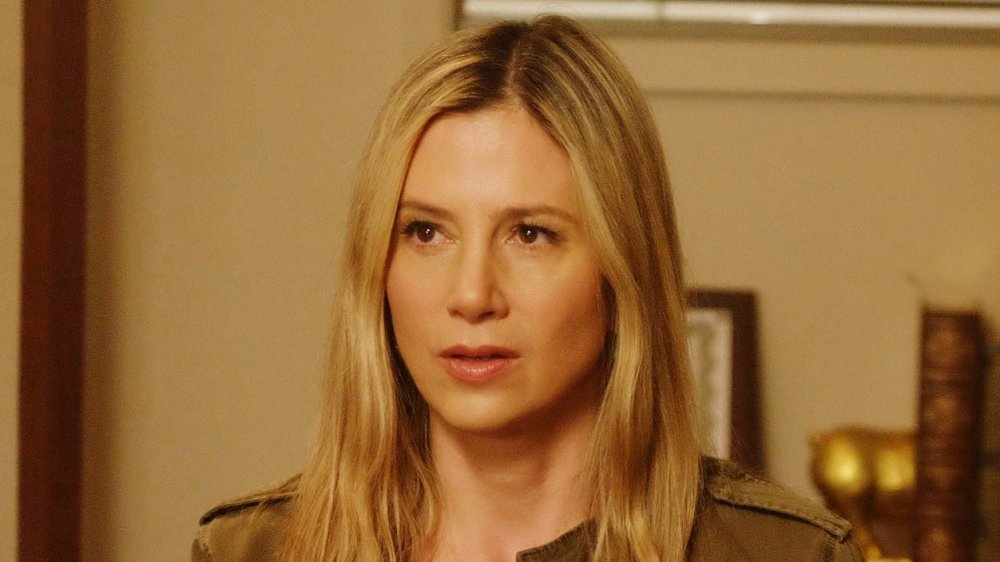 Thanks to the success of The Silence of the Lambs, the '90s were rife with dark, disturbing, and elegantly made mysteries about detectives trying to hunt down truly twisted (and extremely wily) murderers and other capital criminals. In the vein of such unsettling, high-stakes, cat-and-mouse mysteries like Se7en, Kiss the Girls, and Copycat is the 2019 Netflix original Beneath the Leaves. Detectives Brian Larson (Kristoffer Polaha) and Eria Shotwell (Mira Sorvino) are tasked with capturing a thoroughly crazed bad guy named James Whitley, who kills his victims in a suitably creepy and disgustingly creative way: He injects them with a fatal dose of potassium chloride, and then, once they're done for, he steals their fingernails. He's played to the absolute hilt of creepiness by Doug Jones, best known for playing the creatures in The Shape of Water and Pan's Labyrinth. The race is on for the cops to somehow find and stop this absolutely terrifying before he shoots up and de-nails another innocent victim.
Your Son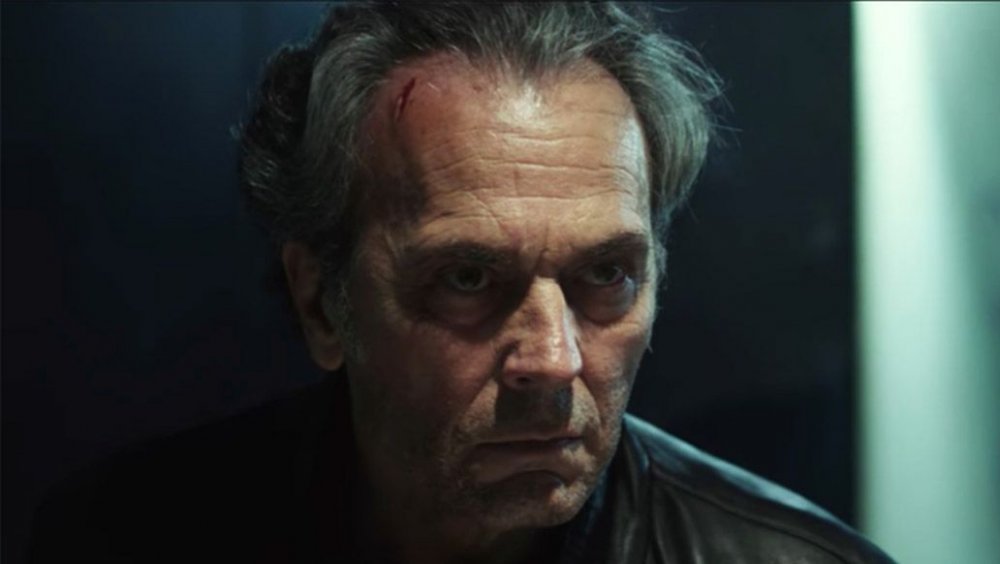 Netflix provides more than just English-language content for its American subscribers — the service also imports mountains of movies produced in other languages from other countries. For example, there's Miguel Ángel Vivas' Spanish-language mystery thriller Tu hijo, or Your Son. It's ostensibly from that suspenseful, intense subgenre of mystery in which worried parents of victimized children head out into the night (and a criminal underworld) for answers... which are probably more than they're prepared to know. Your Son is the story of a young man named Marcos (Pol Money) who is beaten nearly to death outside of a nightclub. That sends his father, a surgeon named Jaime (acclaimed Spanish movie star Jose Coronado) on a quest for the truth — which may not be terribly pleasant — as well as vengeance against whoever put his beloved boy in the hospital, whatever their reasons. Your Son is "not an easy watch," according to Decider critic John Serba, "but it's always gripping, and occasionally extraordinary."
Lost Girls
The most emotionally affecting mystery movies just might be the ones that are based on true events. In addition to following the familiar and fascinating story beats of a murder mystery, a docudrama feels far more intense with the knowledge that real people lived through the agony, fear, and seeking out evasive truths depicted on screen. Lost Girls is based on the shockingly true story that unravels in the aftermath of the disappearance of a Long Island woman named Shannan Gilbert (Sarah Wisser). As the police prove less than eager to fully dive into this missing persons case, the victim's mother, Mari (Amy Ryan), decides to investigate herself, and a dip into the seedy side of her world turns one mystery into many. Mari simply will not stop trying to find out what happened to her daughter, nor will she let the numerous unsolved murders of sex workers go un-investigated or forgotten. Often in a mystery, a deceased person is a prop, a starting point for the clue-seeking. In Lost Girls, the deaths are true tragedies, leading to a striving humanity not often seen in this kind of movie.