Here's How You Can Watch The Code 8 Sequel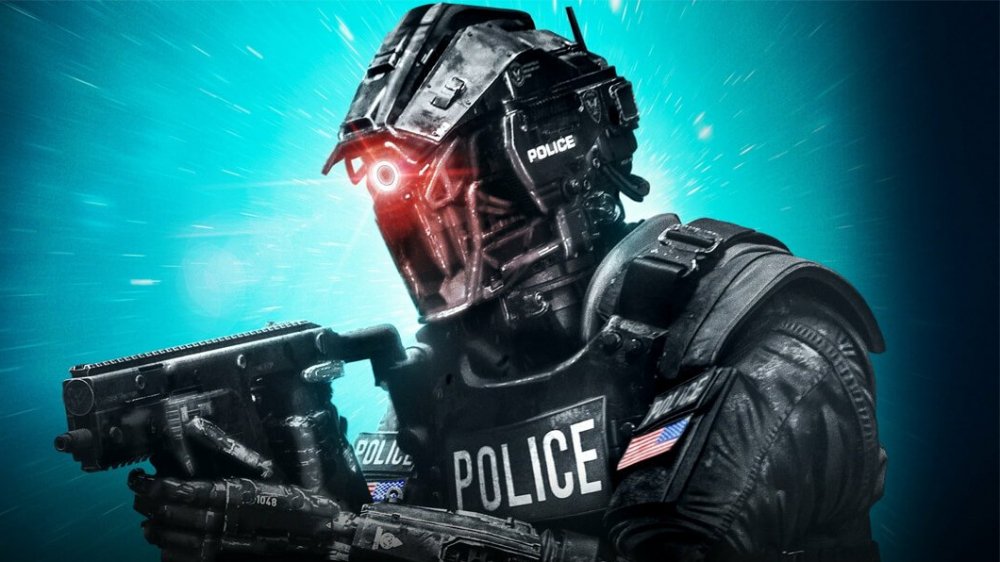 Netflix
Cousins and former CW Network stars Robbie and Stephen Amell's new film Code 8 may have just dropped on Netflix, but it already has a sequel lined up on a new streaming service.
A feature film continuation of director Jeff Chan's (Plus One, Pen 15) 2016 short film of the same name, the big-concept sci-fi action movie filmed on a small budget sees extraordinary people fighting ordinary evils. Now, four years after the short trended online and the Amells successfully raised more than $2 million through an Indiegogo campaign to fund it, Code 8 is getting a follow-up at Quibi (via CBR).
Part family drama, part crime thriller, and part superhero social commentary, Code 8 is set in the early 20th century after the world discovers that 4 percent of its population has superhuman abilities. But instead of embracing them as heroes, the public treats them as second-class citizens. Among these people, dubbed "Powers," is the 20-something electrokinetic Connor Reed (Robbie Amell). When he discovers his mother has cancer, Reed joins the telekinetic leader of a superpowered criminal crew, Garrett (Stephen Amell), helping him carry out a risky heist in hopes of securing a big enough payday to save his mom.
Fast and Furious fan-favorite Sung Kang stars alongside the Amells in the film, which caught on like wildfire after dropping on Netflix earlier this month. Between its mostly positive reception, web short origins, and stars with relatively big online fan followings, the digital short-form platform Quibi seems like the perfect home for a Code 8 continuation. Launched on April 6, the subscription-based platform gives viewers access to its billion-dollar content library of reality and scripted web series for only $4.99 a month.
The Code 8 sequel will reunite the Amells in a mission to take down a trafficking ring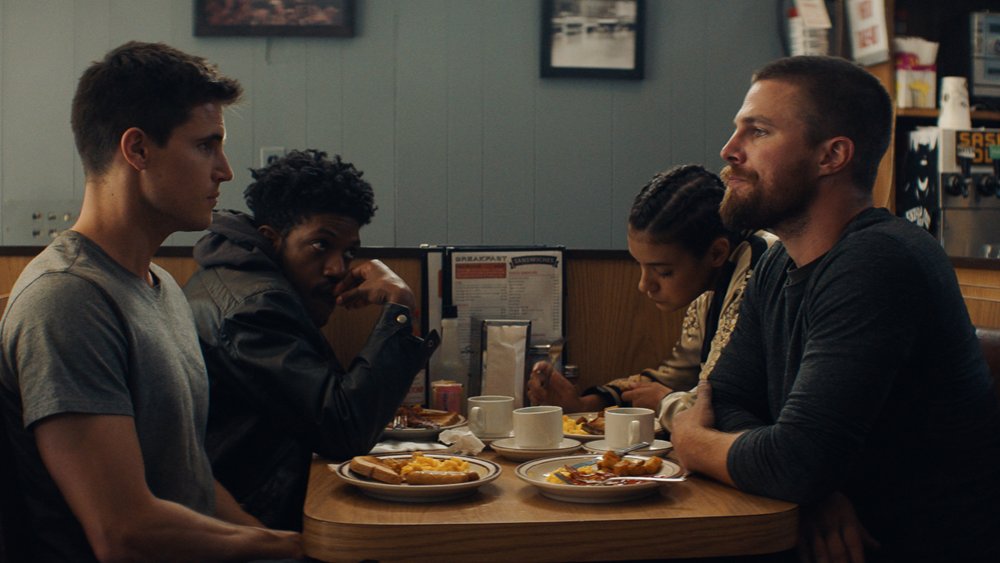 Netflix
Chan's movie ends with things relatively tied up for his main characters, with everyone not quite where they'd prefer to be. The sequel, which will undoubtedly be released in Quibi's signature "quick bite" format of 3 to 10 minute episodes, will hopefully resolve some of this tension, picking up years later, according to CBR.
Robbie Amell's Connor and Stephen Amell's Garrett will both be returning. Now an ex-con, Connor will team up with telekinetic drug dealer Garrett again, only this time they're taking down a group of corrupt cops and city elites running a trafficking ring. There's no word about whether Kang will return, but it's certainly possible, assuming there's no scheduling conflict with the tenth chapter of the Fast and Furious franchise.
Code 8 writer Chris Paré will return to pen the sequel with Chan back in the director's chair. Because the follow-up will be produced as a series instead of a feature film, it will likely build out the movie's massive X-men-esque universe now that it potentially has more time and funding. In an interview with Entertainment Weekly, Robbie Amell said that the decision to do it as a series was part of what excited him about the return to Code 8.
"When we made the project, it was great world-building, but we didn't feel like we were done telling the story," Amell told EW. "Quibi is a really exciting place for it."
Little more has been released about the Code 8 sequel series, including its episode order and when it's set to premiere on the Quibi platform. But fans should expect the Amells and their superpowered characters to be as just as electrifying as they were in Code 8's first chapter, now streaming on Netflix.