Why Vice Principals Will End After Season 2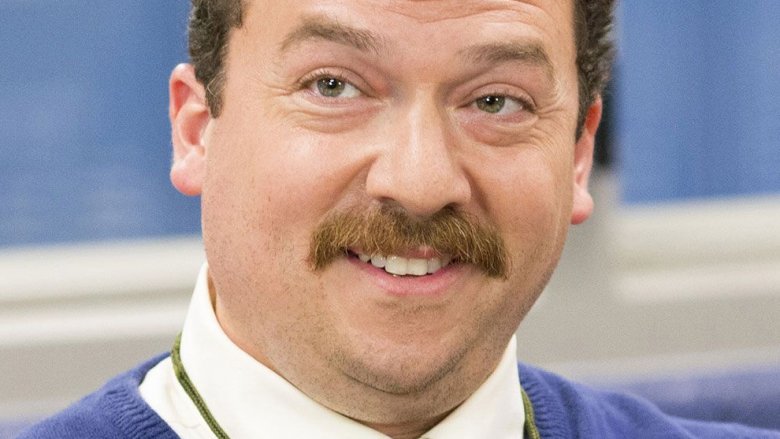 HBO
The school bell will sadly ring one last time when Vice Principals wraps its forthcoming second season, but there's a reason for the series' short run. 
During an appearance on the most recent episode of Entertainment Weekly: The Show, Vice Principals actors and co-creators Danny McBride and Walton Goggins previewed the raucous HBO comedy's return. There, McBride explained why the second season will be the show's last. 
"I think I had been burned by too many TV shows that I invested in, where they started out great, and then, with each season, stuff changed, cast members left, and ultimately, at the end of the day, you don't know if you saw the completed thing that the original creators had in mind," McBride, admitted. "So we wanted to create a show that finality to it, that had a beginning, middle, and end, and give people a complete story."
However, McBride is still open to the possibility of stepping back into the classroom sometime in the future. "[Vice Principals] is a completed tale, but I will say that I enjoyed working with Walton so much that who knows what could happen," he stated.
Both McBride and Goggins star in the series, which was also created by McBride's frequent collaborator Jody Hill. It follows McBride's Neal Gamby, a divorced high school vice principal tasked with keeping students out of trouble, and Goggins' Lee Russell, the conniving and politics-oriented vice principal of curriculum at the same high school. The pair engage in an all-out turf war, entering into questionable alliances with fellow faculty members in efforts to finally sit in the coveted principal's chair. 
Vice Principals also features Kimberly Hebert Gregory as Dr. Belinda Brown, North Jackson High's confident and powerful principal; Georgia King as Amanda Snodgrass, a perpetually upbeat English teacher; Sheaun McKinney as Dayshawn, a cafeteria worker who often gets caught in the crossfires of Gamby and Russell's fights; Busy Philipps as Gale Liptrapp, Neal's ex-wife; and Shea Whigham as Ray Liptrapp, Gale's new husband and the target of Gamby's hostility, despite being quite a nice guy. 
The second season, aptly subtitled "The Final Semester," will consist of nine episodes, bringing the show to 18 episodes total. Here's the official synopsis for Vice Principals season 2: "The tumultuous school year at North Jackson High continues and a new semester brings lots of changes. Gamby and Russell are about to learn that the only thing harder than gaining power is holding onto it, as the darkest comedy on television returns to finish what was started."
Vice Principals is set to return on HBO on Sunday, September 17. For now, take a look at some of McBride's performances that may have slipped under your radar.