Whatever Happened To Noah Ringer From The Last Airbender?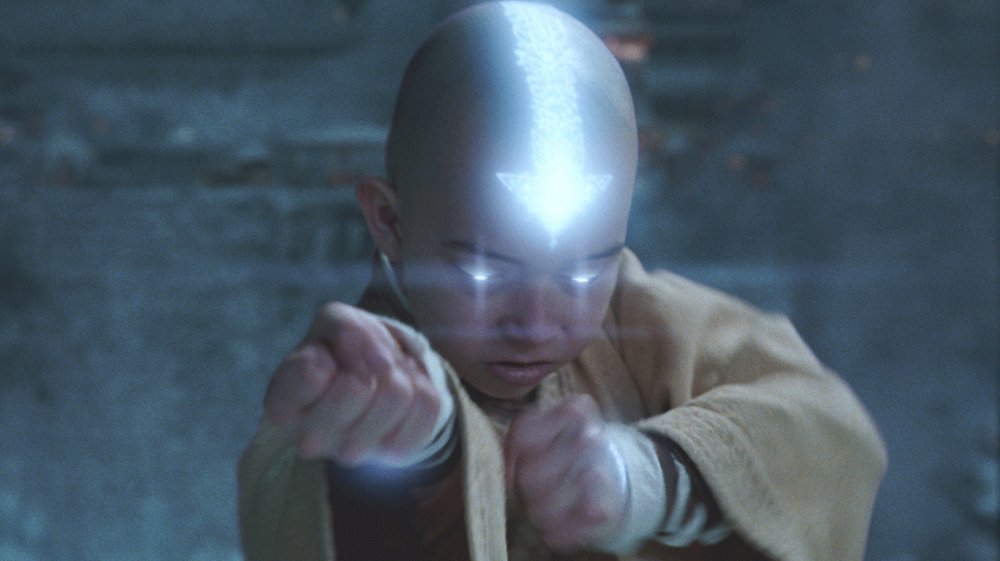 Paramount Pictures
You would be forgiven if you wanted to forget everything about M. Night Shyamalan's tragic live-action adaptation of Bryan Konietzko and Michael Dante DiMartino's Avatar: The Last Airbender. Shyamalan's flick was meant to bring the first season of the beloved Nickelodeon animated series Avatar: The Last Airbender to life. The original plan was to follow up The Last Airbender with two sequels, adapting the second and third seasons of the series for a complete cinematic treatment of Avatar Aang's quest to master the four elements and bring an end to the 100-year war against the Fire Nation. That plan was not to be, as the first film flopped spectacularly and brought an untimely demise to the budding franchise.
Ten years later, Netflix is set to take another crack at a live-action Avatar, so it seems like as good a time as any to take a look back at the 2010 feature's cast. The story of Avatar revolves around three young protagonists — Sokka (Jackson Rathbone), Katara (Nicola Peltz), and Aang (Noah Ringer), the titular last airbender. The lead triumvirate squares off against the angsty teenage prince of the Fire Nation, Zuko, played by Dev Patel. 
While the film itself was an epic flop, many of the young stars filling out the cast actually survived the ignominy and went on to have successful careers — like Katara actress Nicola Peltz, who's been in everything from Bates Motel to the Transformers franchise since Avatar: The Last Airbender. The one exception seems to be the leading little dude Noah Ringer, who keeps a low profile around Hollywood these days. Here's what he's been up to.
Noah Ringer returned to his first love: martial arts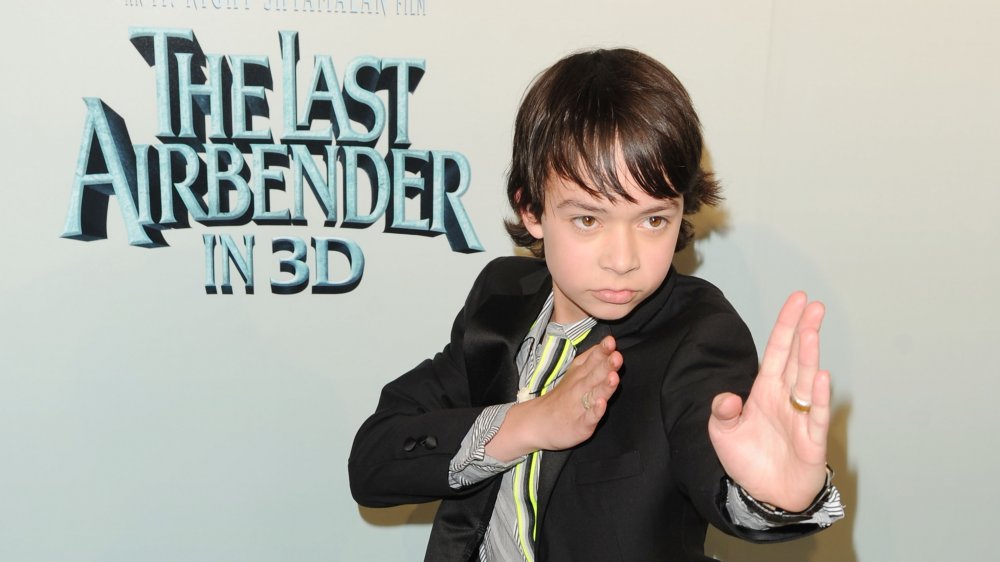 Stephen Lovekin/Getty Images
Ringer didn't turn in his SAG card immediately after The Last Airbender's bow. In 2011, he appeared in another ill-fated genre production, Cowboys & Aliens, playing the role of Emmett Taggert. Not even the substantial acting chops of Daniel Craig and Abigail Spencer could save that ill-conceived concept, and after its theatrical release, Ringer moved on to other things.
According to IMDb, Ringer is a dedicated Taekwondo practitioner. When he was discovered at an open casting call for The Last Airbender, the Dallas, Texas native's prodigious martial arts skills were likely a determining factor in his selection. The world of Avatar: The Last Airbender has a decidedly Asian aesthetic, and the fictional martial art of Bending owes a significant debt to actual martial arts appropriated from the real world. In the course of preparing for his role as Aang, Ringer learned three new martial arts: Baguazhang, T'ai Chi, and Wushu (via First News). In October of 2010, he earned his First Degree Black Belt in his primary art of Taekwondo.
Ringer now shares his love of martial arts with other young practitioners as part of the American Taekwondo Association's Leadership Program. He participates in local events and charities, activities that he used to share on his personal Facebook page, which hasn't been updated since 2015.
It seems that Ringer is just like any other young adult. Per his interviews, he enjoys reading, sports, and hanging out with friends. His Facebook page indicates that, as of August 2015, he graduated high school (he was homeschooled his entire life) and was gearing up to head off to college. We're not sure if he'll ever return to the world of film, but it sounds like he's managing to keep pretty busy without it.