Avatar: The Last Airbender Live-Action Series In The Works At Netflix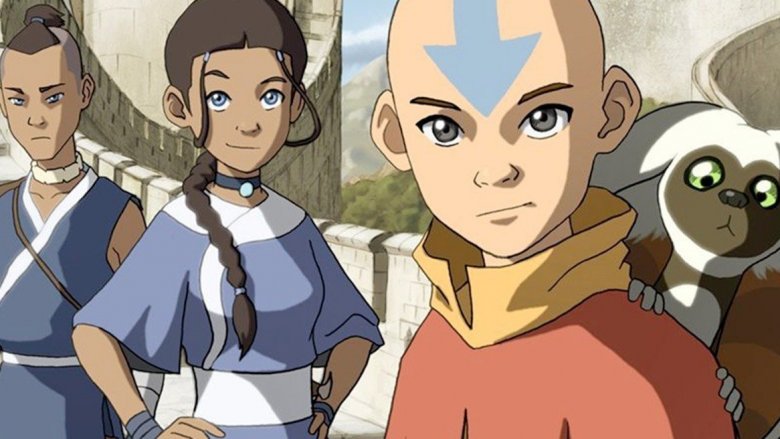 Nickelodeon
We haven't seen the last of Avatar: The Last Airbender. 
Netflix revealed on Tuesday that a live-action Avatar: The Last Airbender series is in development with Bryan Konietzko and Michael DiMartino, the original show creators, on board as directors. IGN relayed the news, detailing that production will kick off sometime in 2019 and sharing concept art by John Staub, displayed at the bottom of this article.
In a statement at the time of the project's announcement, Konietzko and DiMartino explained that the new Avatar: The Last Airbender series will feature a "culturally appropriate, non-whitewashed cast" — a big thing in Hollywood these days, especially after director Rupert Sanders recently made the controversial decision to cast Scarlett Johansson as the canonically Japanese character Major Motoko Kusanagi in Ghost in the Shell. 
The importance of selecting actors of color can't be understated here, and will certainly make the series that much more enticing. It will also right the disastrous wrong M. Night Shyamalan's The Last Airbender movie committed: whitewashing nearly all the characters after specifically calling for "Caucasians and other ethnicities" rather than East Asian, South Asian, or Inuit actors for the roles, which led the Media Action Network for Asian Americans to boycott the film. 
"We're thrilled for the opportunity to helm this live-action adaptation of Avatar: The Last Airbender. We can't wait to realize Aang's world as cinematically as we always imagined it to be," Konietzko and DiMartino stated. "It's a once-in-a-lifetime chance to build upon everyone's great work on the original animated series and go even deeper into the characters, story, action, and world-building. Netflix is wholly dedicated to manifesting our vision for this retelling, and we're incredibly grateful to be partnering with them."
According to IGN, Netflix is teaming up with Nickelodeon for the live-action Avatar: The Last Airbender series. Netflix's vice-president of Kids & Family Content Melissa Cobb promised that the many executives at the streaming site and at Nickelodeon are "committed to honoring Bryan and Mike's vision for this retelling" and couldn't be more excited to support the duo in "bringing Aang's epic world of elemental magic to life for global audiences on Netflix."
Having premiered on Nickelodeon in February 2005, the animated Avatar: The Last Airbender series ran for three seasons before it wrapped up with a two-hour movie finale in July 2008. During its time on television, the show, which followed a young Airbender named Aang and his group of friends who navigate a world of warring nations, earned Annie Awards, Genesis Awards, an Emmy Award, and a Peabody. 
The new Avatar: The Last Airbender has a lot to live up to compared to its animated predecessor, but it's bound to be more successful than the live-action film that came before it. (Well, at least we hope it will be.)
Check back with Looper to learn when the live-action Avatar: The Last Airbender series will hit Netflix.