Read This Before You See Sergio
This content was paid for by Netflix and created by Looper.
Launching on Netflix in April of 2020, the Greg Barker-helmed Sergio has the makings of an instant classic. It's got a Sundance premiere under its belt, true-story bona fides, and a cast of talented actors giving their all to bring the riveting tale of UN Diplomat Sérgio Vieira de Mello to life. Drama, political intrigue, romance — let's face it, Netflix's film Sergio may be a self-contained spectacle all on its own. 
But there's still a ton of information about this story you may not know. Before you queue up this Netflix original, here's a breakdown of everything you should know about Sergio.
Based on a true story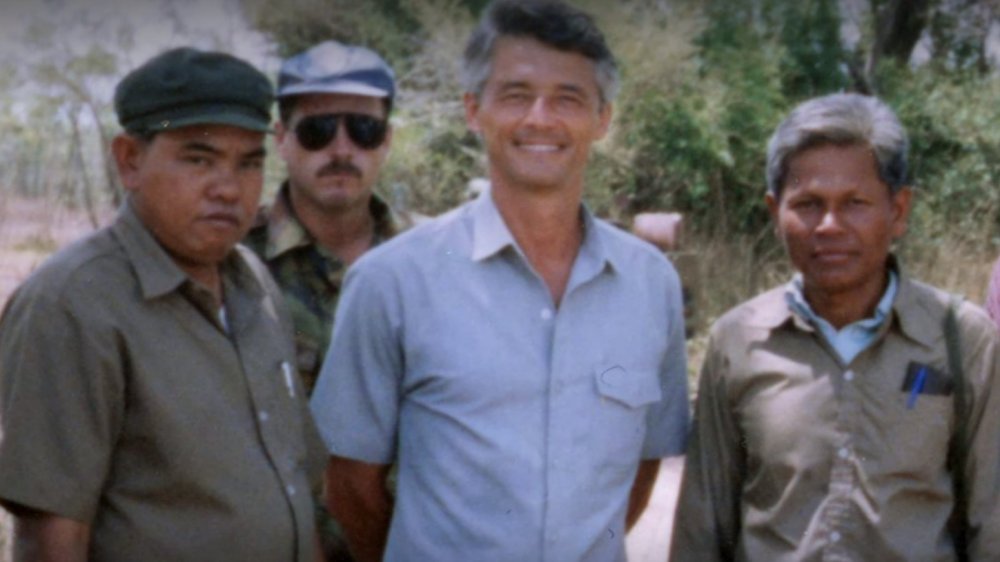 Netflix
The tense geopolitical conflict portrayed in Sergio didn't come out of a writer's room. It centers on real-life events that took place in Baghdad in 2003 in the midst of the Iraq war. At the heart of the story is Sergio Vieira de Mello, a real-life United Nations diplomat who brokered numerous peace deals for the UN over the course of his career. He spent his professional life dropping feet-first into armed conflicts, negotiating with warlords, and shining a spotlight on humanitarian crises around the globe.
Sure, there have been critics of Vieira de Mello's apparent tendency to chase conflicts, and, as The New Yorker revealed in 2007, even his own colleagues in the UN often disapproved of his "amoral" methods of securing treaties with some of the more volatile regional leaders. Leaders like, oh, those in charge of the Khmer Rouge.
But one aspect that stands above criticism is Vieiro de Mello's optimistic message about leaving the world a better place. It's even possible that this attitude led him to grudgingly accept one final assignment in Baghdad. While there, Vieira de Mello was caught in a bombing at the Canal Hotel. In the hours that followed, an intense life-and-death struggle played out in the rubble as Vieira de Mello waited desperately for rescuers to arrive and dig him out.
It's not a story that makes for light viewing, there's no doubt about that. But for white-knuckle tension it's right on the mark.
Emmy-winning director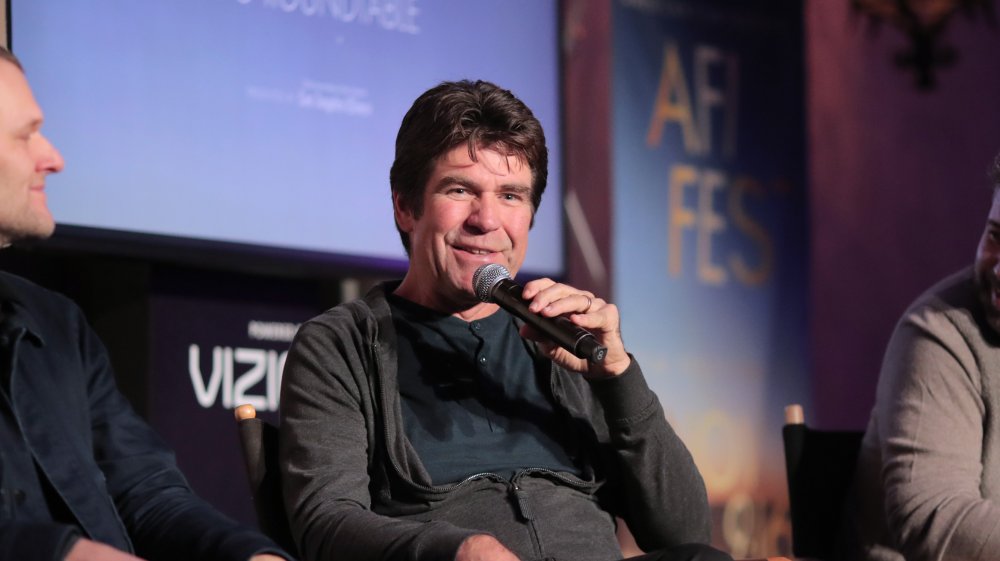 Christopher Polk/Getty Images
For over two decades now, Greg Barker has been in the business of capturing the world through a documentarian's lens. He started in the made-for-TV arena, but soon made a name for himself writing and directing episodes of PBS's long-running docuseries Frontline, including the two-hour-long special Ghosts of Rwanda, aired to coincide with the 10-year anniversary of the horrific Rwandan genocide.
But it was arguably 2013's Manhunt: The Inside Story of the Hunt for Bin Laden that best showcased Barker's eye for digging into the emotional heart of the most explosive political moments of our times. The documentary landed him a Primetime Emmy and no doubt loosened a few checkbooks for future projects to make their way to festival screens. However it happened, Barker has continued to turn out thought-provoking documentaries.
In fact, 2020's Sergio is Barker's first foray into narrative filmmaking. But believe it or not, this isn't Barker's first exploration of the life and work of Vieira de Mello.
Twice told tale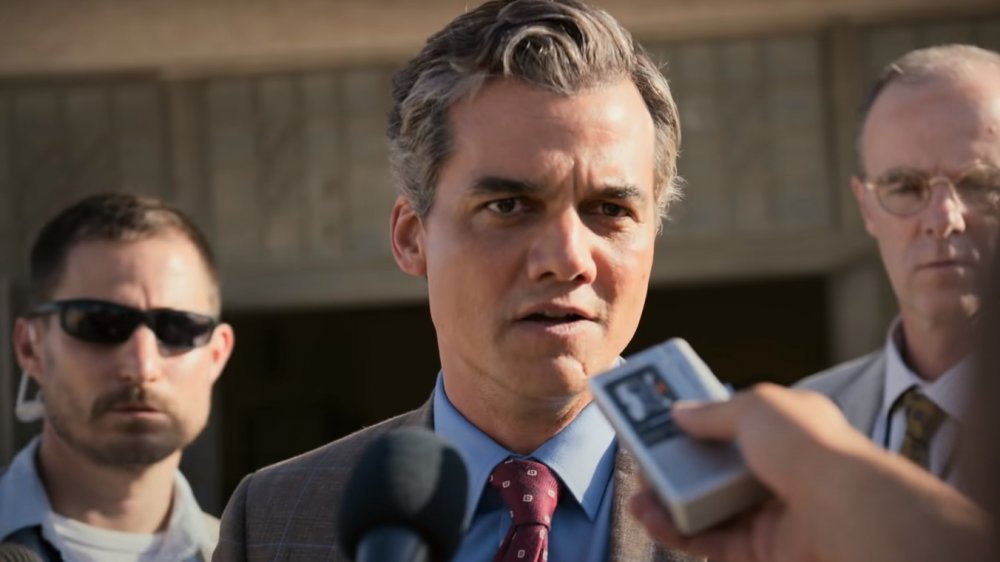 YouTube
If you really want to dig into the story of Sergio Vieira de Mello, you could always read a book about him, or browse his Wikipedia page. Or, you could get a deeper look at his remarkable achievements through director Greg Barker's own 2009 documentary Sergio. Through insider interviews and archival footage, Sergio gets up close and intimate with the UN ambassador on the ground, tracing a roadmap of his efforts everywhere from Mozambique to Peru.
But don't think these globetrotting adventures had anything in common with your average jet-setting Instagrammer. Vieira de Mello's travels were a quest for human rights around the world, whether he was assisting Cambodian refugees under threat of the Khmer Rouge or negotiating the release of the Fijian prime minister following a military coup.
Sergio (2009) is a truly eye-opening documentary, and if it lacks the tight plot of Barker's 2020 film of the same name, it more than makes up for that with its real-life dramatic stakes. More than that, the documentary makes a strong case that Barker has a deep understanding of the subject at hand.
Stacked cast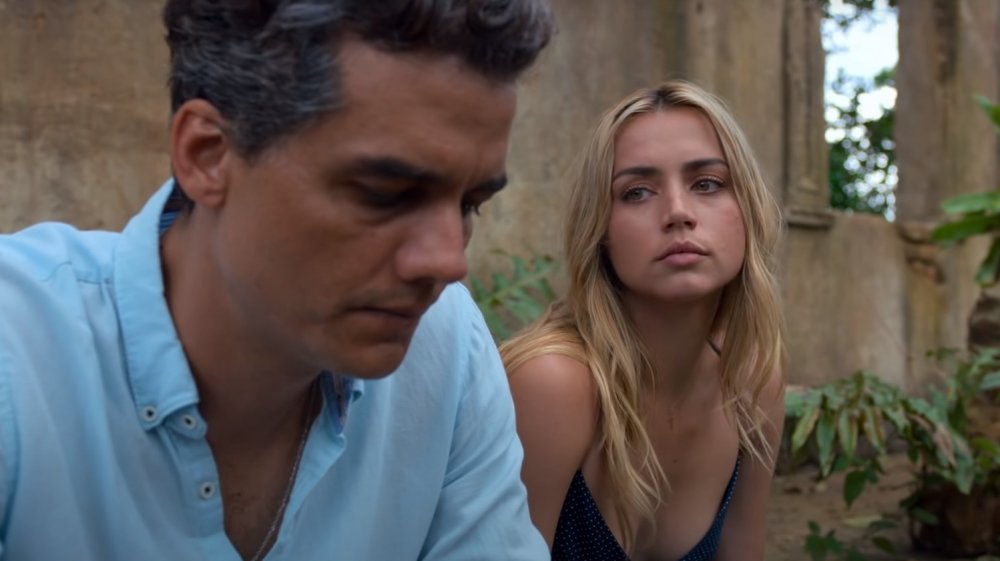 YouTube
Of course, a film based on the exploits of larger-than-life people needs a larger-than life cast to match, and 2020's Sergio boasts an impressive list of stars.
You're most likely to recognize Brazilian actor Wagner Moura, who plays Sergio, from his role in Netflix's Narcos, in which he tackled the infamous, and very rich, Pablo Escobar — not an easy role for even the most seasoned actor, but critics loved Moura's portrayal of the unhinged Colombian drug lord, and Moura managed to carry that manic energy for two seasons of the hit show.
Moura had his own personal reasons for taking on the project, explaining to TheWrap, "I have this ambition, this dream, of producing films about Latin people that don't bring forth stereotypes. This film is kind of based on a book about Sergio and for me that was the best way to start that kind of dream."
For the role of Sergio's partner, Carolina Larriera, the production cast Ana de Armas. If you don't recognize the name, just ask yourself: What do a deranged houseguest, a vomiting crime-solver, and a 400-foot-high hologram have in common? You guessed it: Ana de Armas.
Ana de Armas is rapidly rising to Hollywood's A-list, particularly following her quiet-yet-captivating turn as Marta in Rian Johnson's hilarious whodunnit Knives Out. Before that, de Armas appeared as Joi in 2017's Blade Runner 2049. Each new part only seems to expand her range as an actress, and her co-starring role in Sergio is even more proof that Ana de Armas should be a household name.
Sergio's cast is rounded out with a who's-who of familiar faces, including Bradley Whitford — known for roles in Get Out, The Cabin in the Woods, and, of course, The West Wing — and Garret Dillahunt, who's appeared in everything from Fear the Walking Dead to No Country for Old Men.
Festival debut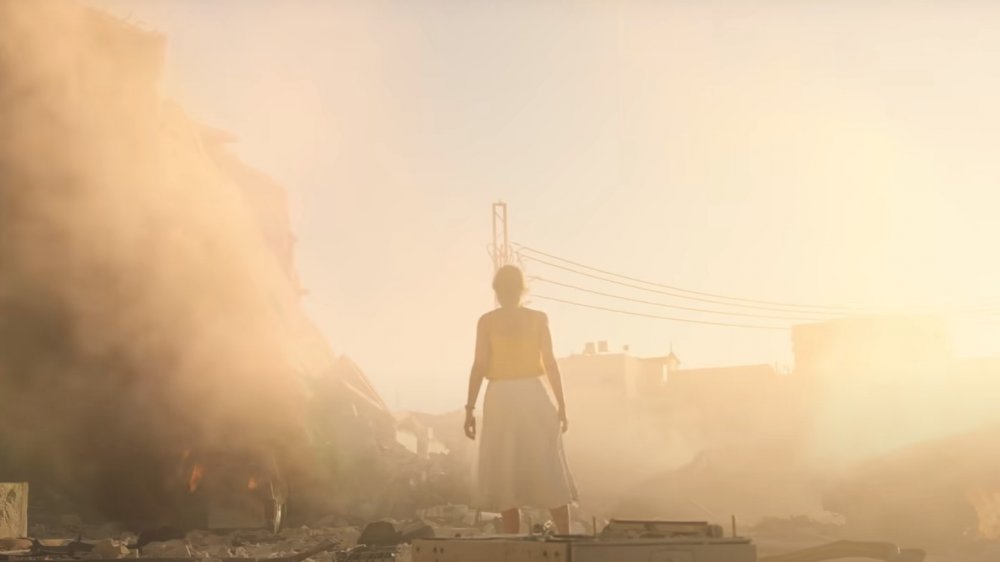 YouTube
Sergio premiered at the Sundance Film Festival on January 28, 2020, just over 10 years after Barker's 2009 documentary on Vieira de Mello first screened at the same festival. When Deadline caught up with director Greg Barker and asked him why he decided to tackle the same subject twice, Barker explained that he'd actually always pictured the story as a more traditional film.
He said, "I had this vision for this film as a story of one guy's struggle to understand himself and this world and to find a way through the darkness. [...] At the core of the story is a message of hope, empathy and to see people different from yourself and see inside yourself."
Clearly, if you're looking to spend a few hours on a dramatic roller coaster and maybe, just maybe, shed a few tears, you may not have to look any farther than Sergio.