Why Mike Banning's Dad From Angel Has Fallen Looks So Familiar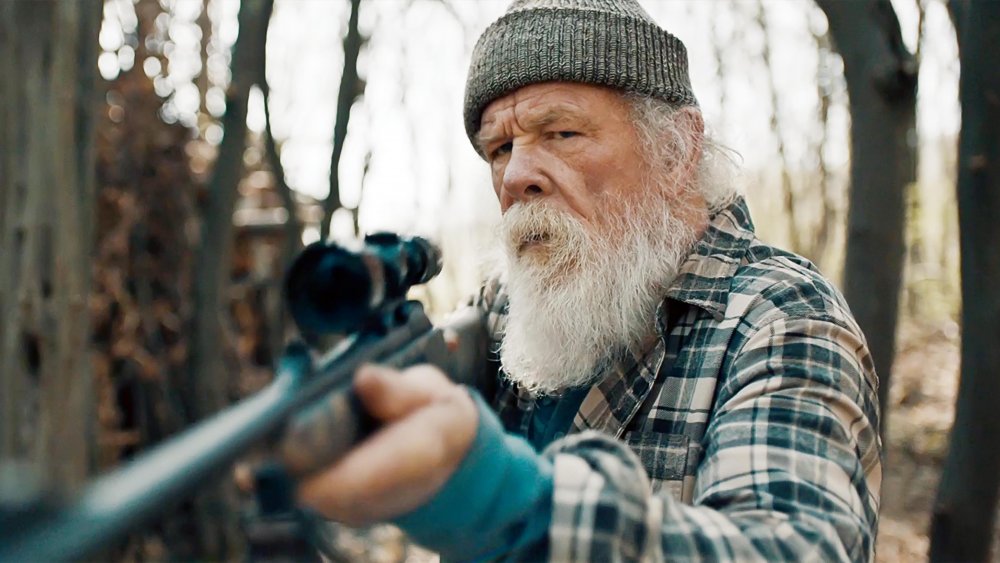 Lionsgate
The third entry in the Fallen movie series, Angel Has Fallen, continues to pluck up household names to add to its canon. This time around, the franchise has decided to expand Mike Banning's background a little more and bring his father in on all the high-octane adventure and anti-terrorism action. 
In Angel Has Fallen, Clay Banning is bearded and draped in flannel, making him look like any one of a handful of other older actors out there. But underneath that grizzled recluse exterior is Nick Nolte, a veteran actor whose career stretches back nearly 50 years. He's seen the pinnacle of artistic recognition and rock bottom due to previous drug addiction. Through it all, he's barely let up insofar as his work is concerned — and even refers to acting as more of a compulsion than a simple lifelong passion or interest.
Pick a genre, and Nolte has probably represented it in some way in either film or television. If you found his role as Clay Banning in Angel Has Fallen intriguing enough to pursue — or if you finally want to take the time to sit down and plow through a celebrated actor's particularly varied filmography — we've put together some of the best of what he's had to offer, past and relative present.
Nick Nolte's high-brow cinematic fame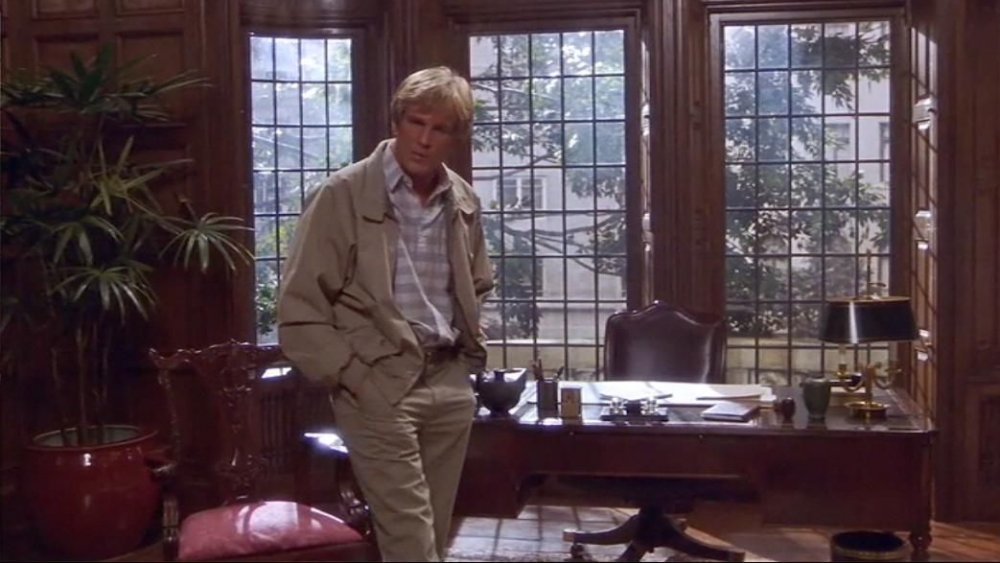 Columbia Pictures
Nick Nolte has garnered his share of critical attention over the course of his career. He's been nominated for three Oscars, but has won none of them. That small fact, however, doesn't dilute the potency of his acting prowess or the artistic impact of the films in which he appears. One film for which Nolte was nominated for an Oscar — and won a Golden Globe — is The Prince of Tides, a drama released in 1991 that co-stars Barbara Streisand. In it, he plays Tom Wingo, a man who reluctantly travels to New York City at the behest of his mother to assist a psychiatrist (Streisand) treating his twin sister's dissociative episodes and suicidal ideation. Over time, he kindles an affair with the doctor, and the personal journey that ensues teaches him to speak on and resolve his own lifelong traumas in order to heal himself and others. 
Another of Nolte's Oscar noms came from 2011's Warrior, in which he was supporting actor as the father to Tommy (Tom Hardy) and Brendan Conlon (Joel Edgerton). The two brothers, estranged for years over the ways their father Paddy's alcoholism strained their family, each enter the same MMA tournament. Tommy entered because he got lucky with a viral video of him punching out a famous fighter at a gym, and Brendan did because he'd fallen on hard times and needs the $5 million winner-take-all pot. Warrior may be a sports film, but it's a family drama first, where old arguments and tattered relationships can only be rehabilitated through a touch of fisticuffs in front of an audience.
Nick Nolte's popcorn movie fame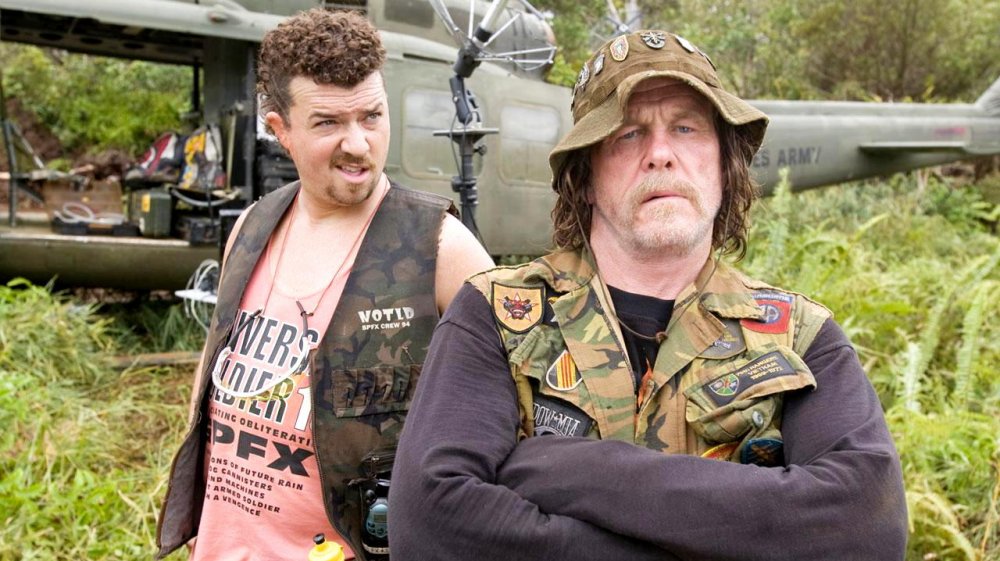 Paramount
If one was to pick the single movie your average American born before the '90s would know Nick Nolte from, it's probably 48 Hrs. In it, Eddie Murphy co-stars as Reggie Hammond, a small-time robber sprung from prison to assist Nolte's Detective Jack Cates in hunting down his former partner on a major crime spree. 48 Hrs. set the standard of the buddy-cop genre when it exploded onto the box office in 1982, and it's every inch the '80s crime movie you would expect: edgy one-liners, big suits, grim and moody ambiance, and, of course, plenty of violence. It's no Robocop in terms of gratuitous gore, but hardly a minute of this film stops punching or shooting one hapless toadie or another.
You may also recognize Nolte from the 2008 meta-textual satire film Tropic Thunder as Four Leaf Tayback, whose Vietnam War memoir is being adapted for the film-within-a-film that makes the setting for Ben Stiller's farcical story. Stiller, Robert Downey Jr., Jack Black, Brandon T. Jackson, and Jay Baruchel all co-star as five actors cast in the in-movie film, forced to both act and fight their way out from under a production that has gone completely off the rails after the sudden death of its director. It's not a movie about a movie, per se, so much as it is a movie about movies in general and the various personality archetypes that work within the industry.
Deep cuts from Nick Nolte's filmography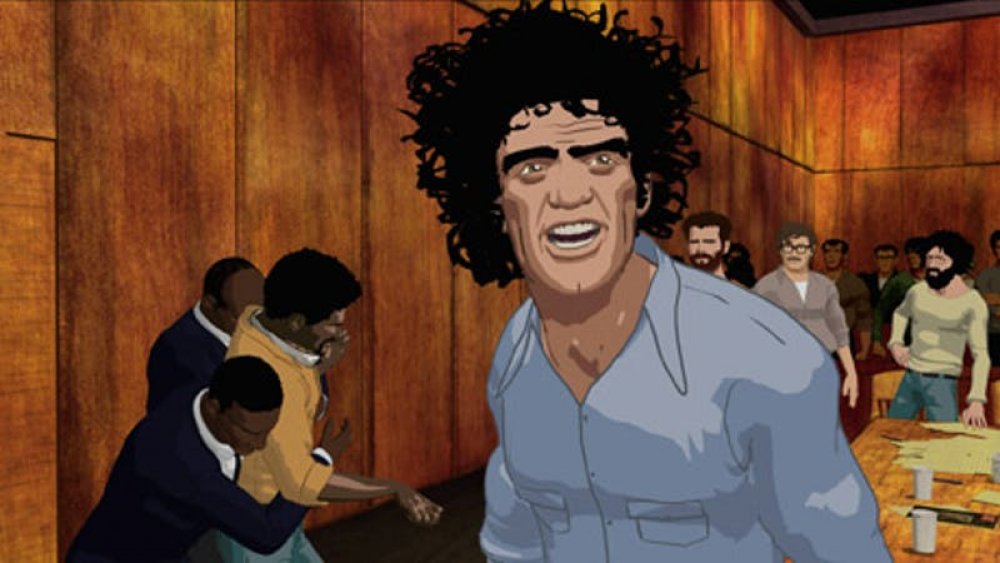 Roadside Attractions
When any actor's active career stretches beyond a couple decades, many of their projects — especially voice work, where immediate recognition can be lost — can end up swept under the rug of legacy in favor of more splashy or traditionally recognized fare. Such is the case with 2007's Chicago 10, a unique documentary covering the controversial trial of the seven people (and including, for narrative reasons, Bobby Seale and their two lawyers) charged for inciting riots and conspiracy after the disastrous 1968 Democratic Convention and the protests that occurred during it. Nolte is a member of the heavily star-studded voice cast (he portrays the prosecutor, Tom Foran) in a narrative format that utilizes both archival footage and animated recreation to explain the story.
Nolte can also be recognized for his live-action and voiceover work in 2008's The Spiderwick Chronicles, a film adaptation of the books by Holly Black and Tony DiTerlizzi. In the film, Nolte stars as the antagonist, the goblin king Mulgarath; though he physically appears in the film only briefly, he voices the animated character as a whole performance. Freddie Highmore stars in a dual role, portraying twin brothers Jared and Simon Spiderwick. Upon moving with his family reclaim the generational estate, Jared discovers the titular Spiderwick Chronicles, a book categorizing fae creatures that his grandfather wrote. Though his family doesn't at first believe him about his discovery of supernatural creatures, the kidnapping of his brother sets in motion a magical adventure revealing a desperate bid by Mulgarath to acquire the book and utilize its information to dominate the supernatural world.
Nick Nolte is still grinding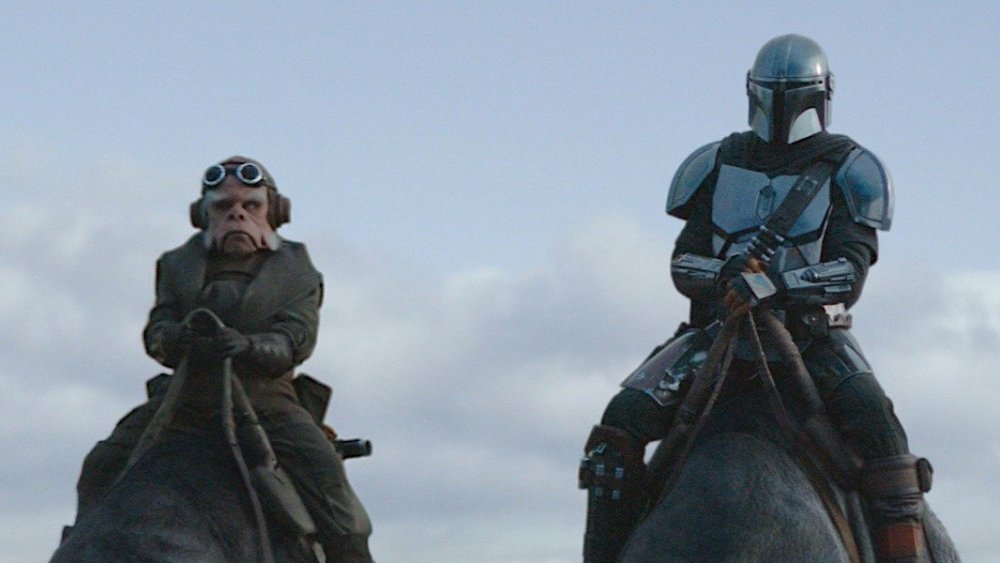 Disney/Lucasfilm
Besides transforming into Gerard Butler's backwoods-recluse dad in 2019's Angel Has Fallen, Nick Nolte has had his fair share of interesting work — even as he approaches 80. You might be charmed to learn that Nolte has solidified his place in the Star Wars universe as the man behind the voice (though not the body) of Kuiil, the diminutive and cryptic Ugnaught who teaches the titular bounty-hunter of The Mandalorian a whole bunch of important life lessons — and how to ride a blurrg. Even for a secondary character on The Mandalorian, Kuiil stands out in the ragged post-Imperial landscape of the Outer Rim, and his story will stick with you well after you finish the season's eight episodes.
Finally, Nolte will also be back on television for the upcoming series Paradise Lost, which will air on Spectrum Cable's own original content streaming service in April 2020. It's not an adaptation of the series of poems from the 17th century, but the little bit of information available about the not-yet-released series suggests at least some religious thematic overtones. Josh Harnett and Bridget Regan are set to portray a couple transplanting from California to Mississippi, where Hartnett's character is from and his extended family still lives. The move will uncover mystery and family lies, and test the question as to whether or not it's possible to ever return home again. Nolte will be portraying Hartnett's father on Paradise Lost. 
Even as his age grows advanced, Nolte is determined to entertain, and we'll be pleased to keep showing up for his roles as long as he will offer them.