Why Brad From Molly's Game Looks So Familiar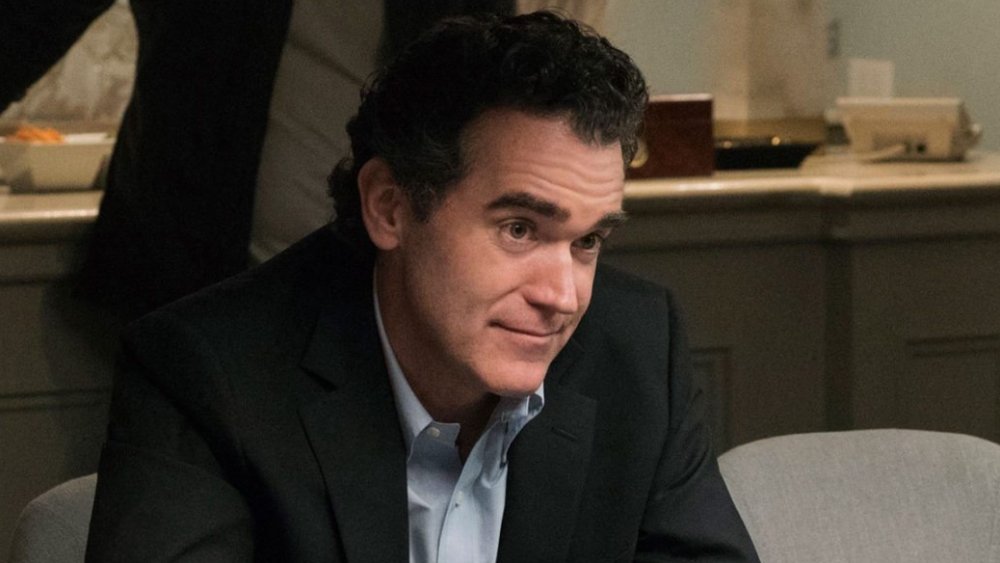 STX Films
If you, like a lot of folks, have recently become acquainted with the 2017 biopic Molly's Game on Netflix, then we feel comfortable in stating that you have also recently had a scintillating, satisfying viewing experience full of twists, turns, and Aaron Sorkin-y dialogue. The flick, which tells the story of real-life Olympic level skier-turned-underground high stakes poker game organizer Molly Bloom (Jessica Chastain), certainly makes for riveting viewing — but we're willing to bet (see what we did there?) that it also left you with a few questions.
We're thinking that chief among these are: how did you not know that Chastain was that good? Are that many athletes, actors, and other assorted super-rich people really that into the world of underground poker? And, where in the heck have you seen the guy who plays Brad, the hedge fund manager who gives all of those card shark celebrities a run for their money, before?
Well, if that last one has really been bugging you, then you just may be a fan of theater. The actor's name is Brian D'Arcy James, and he has a list of Broadway and off-Broadway credits — including such productions as Dirty Rotten Scoundrels, Shrek the Musical, and Hamilton — about a mile long. But he also has a slew of film and TV credits to his name, and though he may look like an everyman, even a glance at his filmography will be enough to illustrate that he's an actor of uncommon range. Here's why he looks so familiar.
You've probably seen Brian D'Arcy James on Netflix before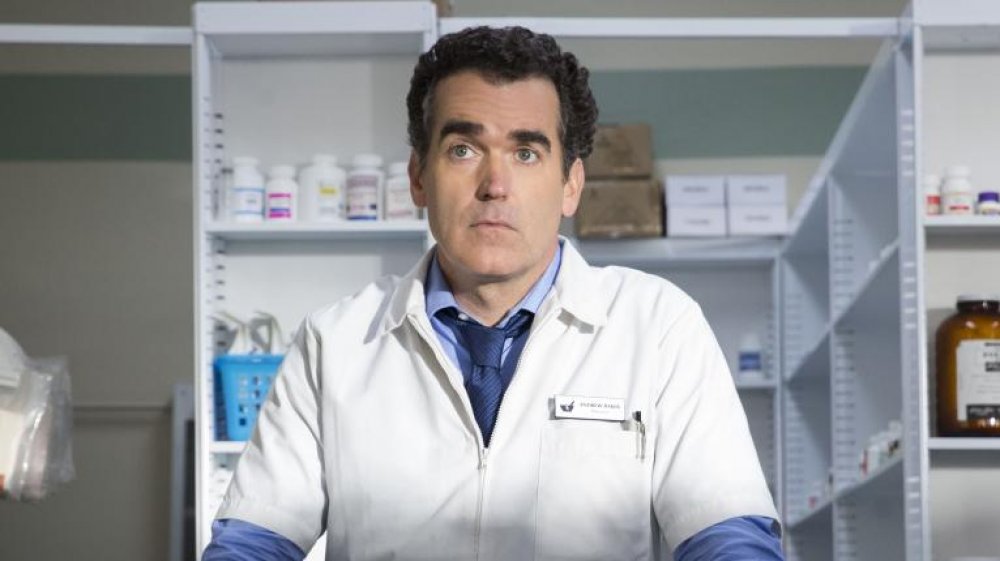 Netflix
If James' face stuck in your craw after catching Molly's Game on Netflix, there's a chance that it's because he's popped up in a metric ton of guest appearances on various TV series over the years. The laundry list of shows in which he's appeared in one-off spots include Rescue Me, Person of Interest, The Big C, The Good Wife, Law & Order: Special Victims Unit, Manhunt: Unabomber, and Devs, among others.
However, it might very well be because of a couple of recent high-profile appearances in Netflix originals that his face rings a bell. In 2017, he appeared opposite Thomas Jane and Neal McDonough in the Stephen King adaptation 1922, portraying Sheriff Jones. That same year, he played a key role in a series that became a cultural phenomenon: 13 Reasons Why, in which he portrayed Andy Baker, the grieving father of Hannah Baker (Katherine Langford), whose suicide was the anchoring event of the season. He continued in the role for the second outing of the series, appearing in a total of 16 episodes.
Brian D'Arcy James has also showed up in some major feature films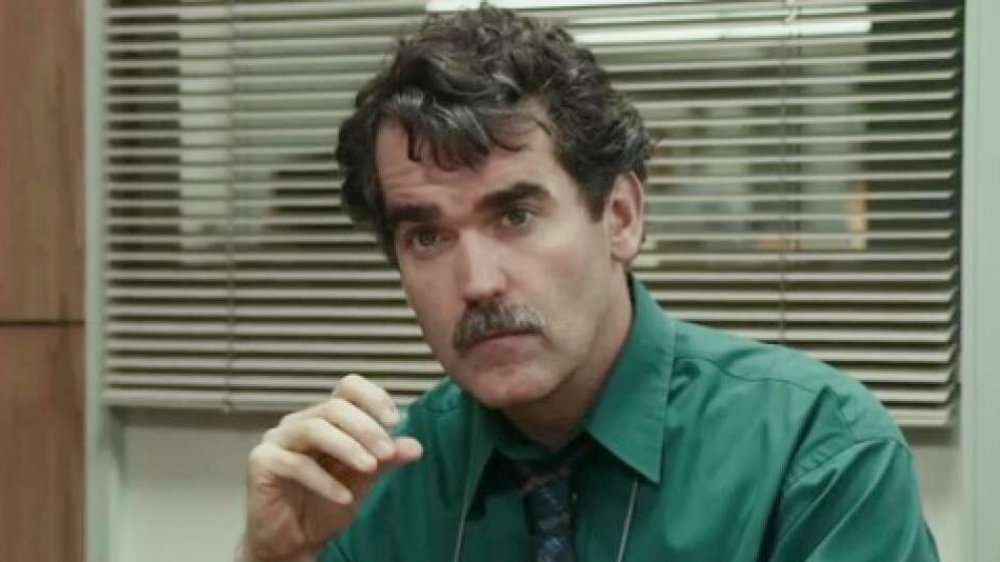 Open Road Films
James has appeared in bit parts in a slew of features dating back to the mid-'90s, but his breakthrough role came in 2015. That year, he starred as a member of the Boston Globe's crack team of investigative journalists probing sexual misconduct within the Catholic Church in the acclaimed film Spotlight, which was nominated for six Oscars (winning Best Picture and Best Screenplay) among a truckload of other awards. James more than held his own among a cast stacked with talent, including Mark Ruffalo, Michael Keaton, Liev Schreiber, Rachel McAdams, John Slattery, Stanley Tucci, and Billy Crudup.
More recently, the actor appeared as NASA test pilot Joe Walker in 2018's First Man, and in 2019, he could be seen in a trio of high profile features: the Fox-produced X-Men series capper Dark Phoenix (in which he cameoed as the President of the U.S.), the crime thriller The Kitchen opposite Melissa McCarthy, Tiffany Haddish, and Elisabeth Moss, and the Roger Ailes/Fox News expose Bombshell, in which he made an uncredited appearance as longtime Fox News anchor Brian Wilson.
It's been a busy few years for James, and he doesn't appear to be slowing down anytime soon. Later this year, you can catch him in Steven Spielberg's highly-anticipated remake of the classic musical West Side Story, and he'll also appear as former Deputy FBI director Mark Giuliano in the CBS miniseries A Higher Loyalty, based on the tell-all book of the same name by James Comey, who served as director of the FBI in the early days of the Trump presidency.
As we've made plain, extreme versatility is the name of the game for James — which is why we'll doubtless be seeing a heck of a lot more of him on the stage and on screens big and small in the years to come.