Rumor Report: Is Thor 4 Bringing Back Another Original Avenger?
Any announcement of a new Marvel movie is going to generate a certain amount of excitement, but when the super-studio revealed during San Diego Comic-Con in July 2019 that it would be launching a fourth Thor movie, Thor: Love and Thunder, it's safe to say Marvel blew the roof off the joint. Not only will the film bring back director Taika Waititi, whose quirky humor had made Thor: Ragnarok such a hit, but we'll also see the return of Natalie Portman as a Mjölnir-wielding Jane Foster, as well as fan-favorite character Valkyrie, played by Tessa Thompson. While the film has been delayed from November 5, 2021 to February 18, 2022, that hasn't tamped down the anticipation for Thor: Love and Thunder – especially with Waititi and Thompson recently taking to Instagram Live to tease some details about the plot.
Now, there's a new rumor circulating that makes Thor: Love and Thunder all the more intriguing. 
We Got This Covered, a site that traffics in anonymously sourced insider information, has reported that we can expect to see another familiar face from the Marvel Cinematic Universe show up in Thor's big-screen latest adventure. That face belongs to Mark Ruffalo, which means the Hulk could be rearing his emerald head once more in the Thor franchise after teaming up so successfully with the God of Thunder in the previous film in the series.
Will Hulk smash in Thor: Love and Thunder?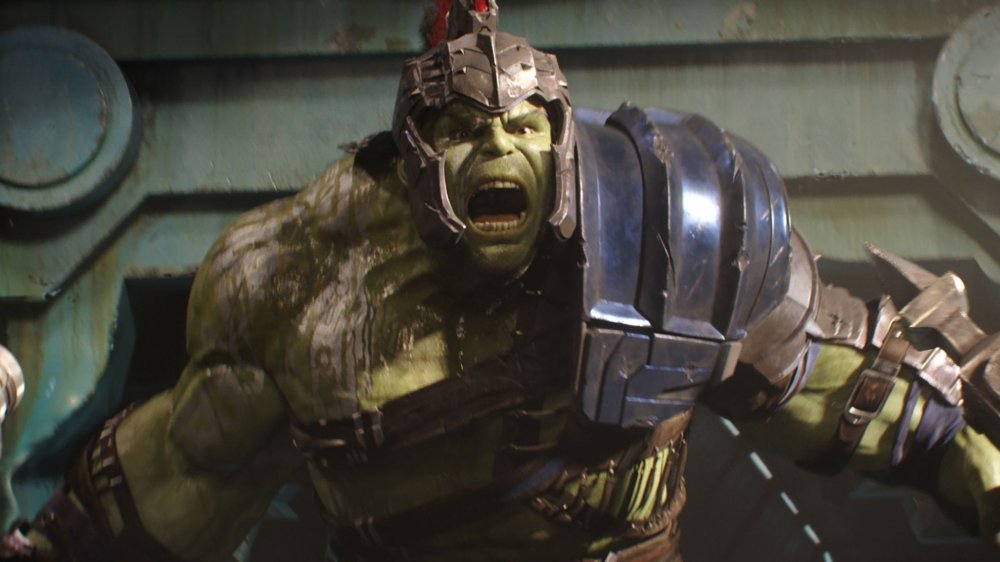 So, how much weight to put in this report? It's hard to say, at this point. In the aforementioned Instagram Live session, Waititi mentioned that the Love and Thunder team is currently four or five drafts into the script, with no mention of actually being finished, so things are still in flux in terms of what will actually appear on screen. It could be that Bruce Banner was a part of the story at some point but has since been axed, or that he might not make it to the shooting draft, especially since We Got This Covered's source indicates that the role will be much reduced from his major supporting part in Thor: Ragnarok.
What's more, it should be noted that We Got This Covered has a scattershot record when it comes to the veracity of the rumors it reports. MCU Exchange's Pierre Chanliau conducted a months-long survey of the site's scoops, and of those that could be confirmed, a whopping 44.3 percent proved wrong, as opposed to 8.2 percent that were right and 47.5 percent that qualified as already-known public information. The site does get it right sometimes, such as in a recently-confirmed report about the Guardians of the Galaxy appearing in Thor: Love and Thunder, but it's worth noting that anything We Got This Covered publishes is worth viewing with a grain of salt.
We wanna know what Love and Thunder is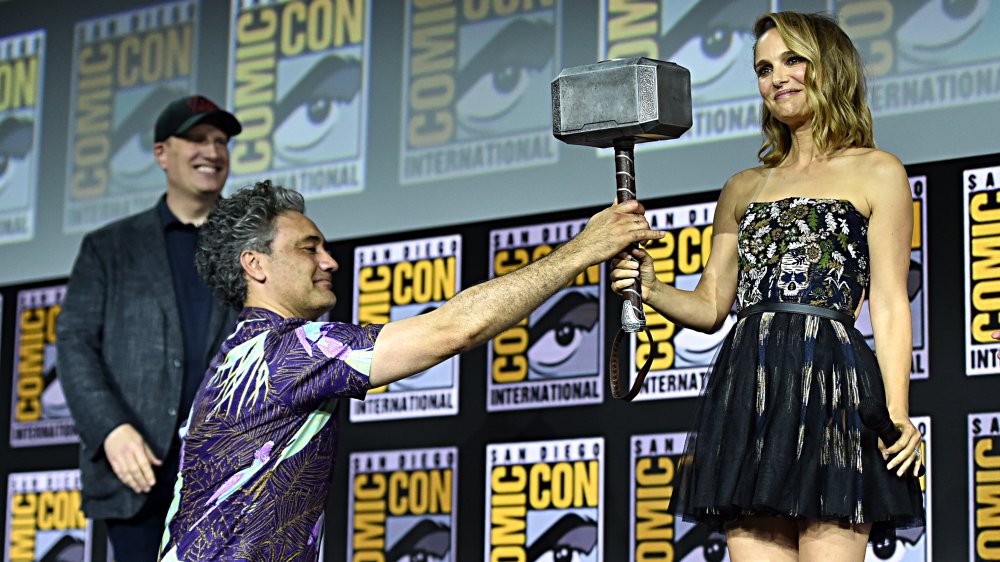 Alberto E. Rodriguez/Getty Images
Now, what do we know for sure about Waititi's upcoming sequel? Well, there's the Guardians' appearance, which was recently confirmed by the voice of Groot himself, Vin Diesel. The 2019 Comic-Con announcement came with the revelation that Jane Foster would be taking up the power of Thor, in a nod to a recent and hailed arc in the comics. We were also told that Thompson's Valkyrie, now ruler of Asgard, will be searching for her queen in the film — which marks a pretty big step for the MCU in terms of LGBTQIA+ representation. 
Additionally, Christian Bale has been linked to the project – and in an interview ET Now, Thompson revealed he'd be playing the villain, so there's that. Finally, Waititi and Thompson's Instagram Live session revealed a few key nuggets: another appearance by the Kronan warrior Korg, and a deeper dive into his culture, plus the on-screen debut of the comics' Starsharks.
With that stuffed a lineup, is there room enough for the Hulk's giant, green footprint? Marvel has never been shy about connecting its movies to its larger cinematic universe, even with minor cameos and Easter eggs, so anything is possible. We'll just have to hold on to our hammers until Thor: Love and Thunder arrives on February 18, 2022 to find out.