A New Tiger King Episode Is Coming To Netflix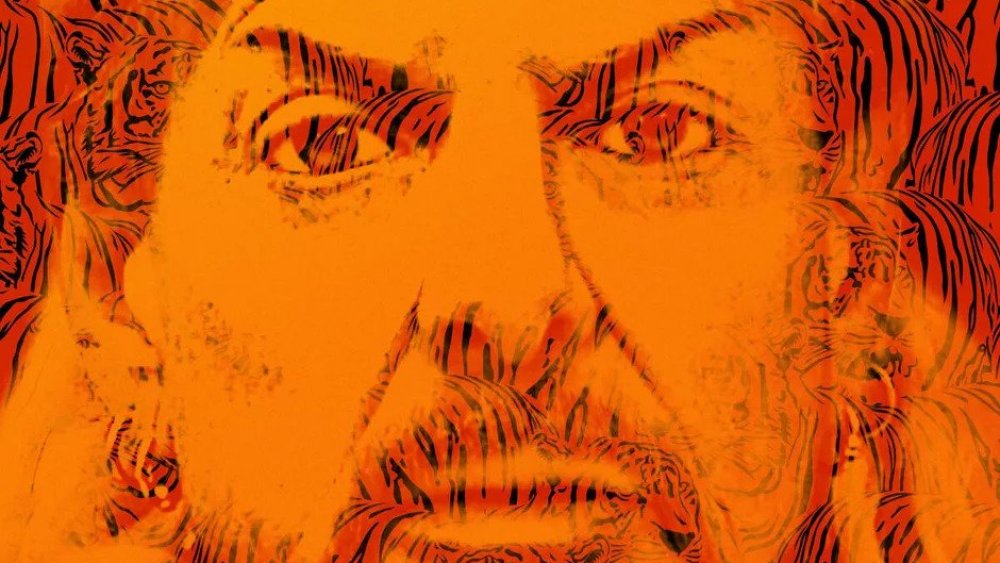 Netflix
The strange saga of Joe Exotic isn't quite over.
Comedian and TV personality Joel McHale took to social media on Thursday to confirm that Netflix will be adding an eighth episode of Tiger King: Murder, Madness, and Mayhem this Sunday, April 12. The confirmation came after Jeff Lowe, one of the principal figures in the docuseries, suggested that a new episode might be in the works earlier this week. Just in case you've recently been hit very hard in the head — which, frankly, is pretty much the only reason you wouldn't be at least passingly familiar with Tiger King at this point — here's a brief recap. 
The series focuses on the blindingly flamboyant figure of Joe Passage-Maldonado, professionally known as Joe Exotic, the former proprietor of Oklahoma's Greater Wynnewood Exotic Animal Park (or "GW Zoo," in case you're into the whole brevity thing). Exotic presents himself as a champion of big cats, and along with his multiple husbands and loyal employees, he uses his facility to showcase the majestic animals to the public. (There are currently no laws, you see, against private ownership of big cats in the U.S.)
The series spotlights other figures in the world of private zoos, such as Bhagavan "Doc" Antle and his multiple wives/girlfriends (we're not sure what it is with these people and polyamory, but to each their own). The series quickly comes to focus, though, on Exotic's antagonistic relationship with self-proclaimed big cat rescuer Carole Baskin, who — despite owning a facility quite similar to Exotic's — has engaged in a lifelong crusade to shut down private zoo owners, whom she accuses of exploiting and abusing big cats.
Oh, and it turns out that Baskin's husband Don Lewis disappeared in 1997 — and pretty much everyone who appears on camera accuses her, whether directly or indirectly, of feeding him to her tigers. There's also that.
What's the deal with the eighth episode of Tiger King?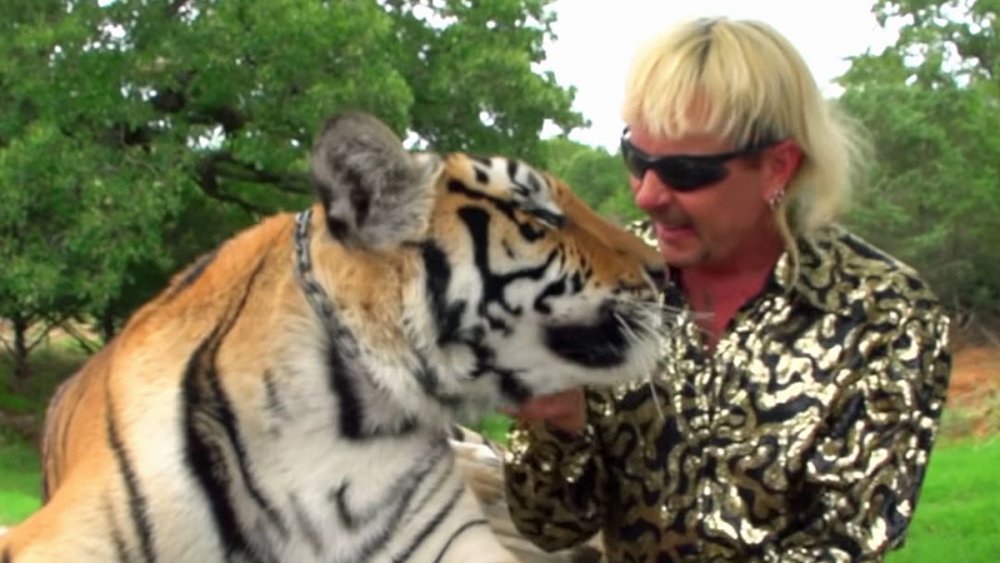 Netflix
According to McHale, the new episode will be an "after show," titled The Tiger King and I, in which he'll interview some of the players from the main series to see what's happened in their lives since it aired. Among those taking part will be Lowe and his wife Lauren, longtime GW Zoo manager John Reinke, Joe Exotic associate Joshua Dial, his ex-husband John Finlay, GW Zoo employees Kelci "Saff" Saffery and Eric Cowie, and Rick Kirkham, the deadpan ex-reality TV producer who worked with Exotic to develop a reality show (which never materialized).
Presumably not taking part in the show will be Exotic himself, as he is currently serving a 22-year prison sentence for allegedly hiring a hitman to kill Baskin. Speaking of Baskin, it's also doubtful that she'll be involved, as she has loudly and publicly denounced the filmmakers behind Tiger King for basically slandering her, and allowing all of those unreliable, untrustworthy people to talk about how she maybe fed her husband to tigers.
It also looks like "Doc" Antle, who is still quite busy running The Institute for Greatly Endangered and Rare Species (or T.I.G.E.R.S.) down in Florida. Considering the insanely wild ride that was Tiger King, though, it's certain that McHale's subjects will have a heck of a lot to say. In a video announcing the episode drop, McHale promised that the after show will be "eye-opening, and hopefully funny." We have no doubt that it'll be both.