Why Jonah From Ozark Looks So Familiar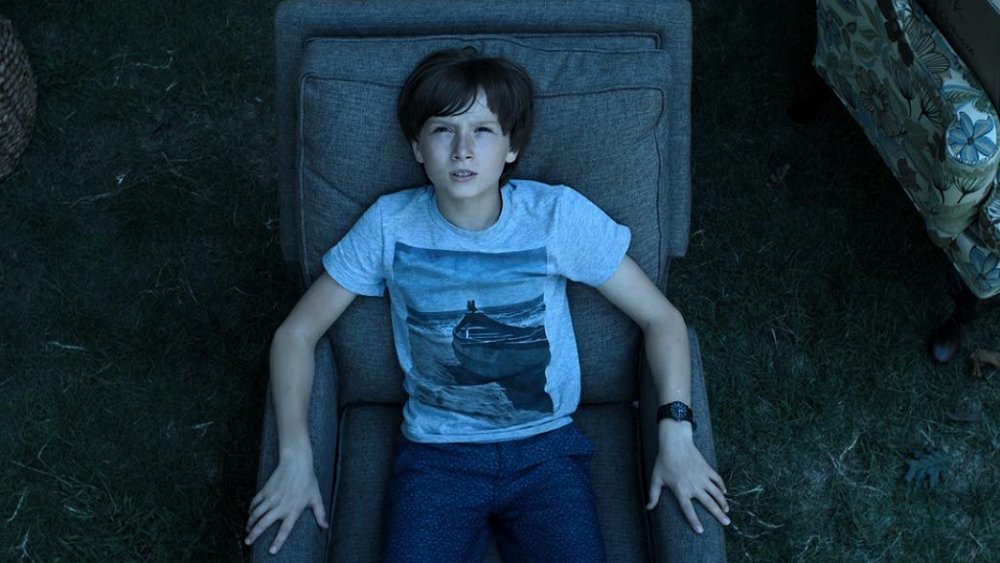 Netflix
Contains spoilers for Ozark through season 3
On Ozark season 3, now streaming on Netflix after an 18-month hiatus, the entire Byrde clan descends deeper into the criminal underworld that their family patriarch built in southern Missouri. Even the youngest Byrde is finally finding his criminal footing, and viewers are wondering why he seems so familiar.
Marty's (Jason Bateman) young son Jonah Byrde begins his character arc on Ozark as an intelligent but shy child, enjoying his comfortable bourgeois existence on the stony north shore of Chicago. Over the last three seasons of Ozark, we've watched a darkness grow in Jonah's soul as a result of his proximity to his father's myriad dirty dealings. What started out as a budding fascination with firearms on season 1 has now blossomed into a full-fledged violent streak. Just as it was for his mother and sister, season 3 was the time in which Jonah buckled and jumped head-first into his role as a scion of the Navarro Cartel head.
The Ozark season 3 finale finds Jonah capturing a drone video of Navarro's rival Lagunas Drug Cartel that he gives to his father. This video ultimately allows Marty to take down Lagunas, thus earning Navarro's loyalty and trust. In addition to providing this valuable evidence to Marty, Jonah breaks bad analogue-style, holding up Navarro lawyer –and rival to the Byrdes — Helen Pierce (Janet McTeer) at gunpoint. That's a significant fall for an upper-middle-class kid from Chicago who never held a gun before moving to Missouri. 
The talented young actor making Jonah's long descent believable is none other than Skylar Gaertner — and you may have seen him somewhere before.
Skylar Gaertner ran the TV gamut before landing a starring role on Ozark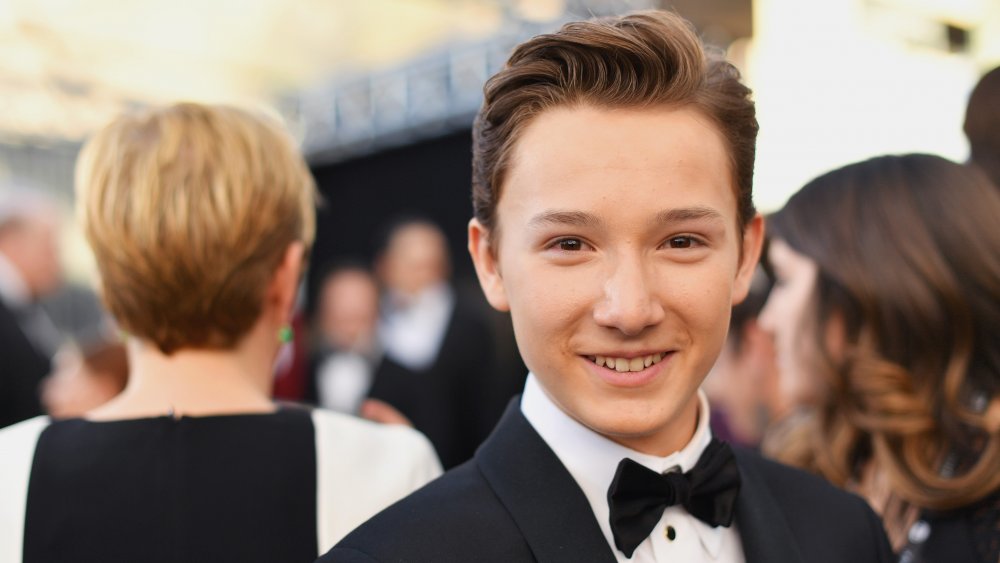 Mike Coppola/Getty Images
For such a young talent, Gaertner has really been around the block. By the time Ozark started back in 2017, he had already done guest spots on some of the most popular procedurals on network television, and had a recurring turn on one of Netflix's suite of Marvel series.
Gaertner's acting journey started all the way back in 2008, when he played Sam on the pilot episode of Lipstick Jungle. After that, he paid homage to the great Dick Wolf, patron saint of police procedurals, by portraying Anthony on an episode of Law & Order: Special Victims Unit. Gaertner then turned up on a single episode of CSI: Crime Scene Investigation in 2011 before making the guest-spot rounds on Person of Interest, Nurse Jackie, and FX's popular 1980s spy thriller The Americans. 
In 2015, Gaertner was cast to play the young Matt Murdock on Netflix's Daredevil TV series, inducting him — at least temporarily — into the Marvel Cinematic Universe. The young star would return on three more occasions to reprise that role for the duration of the series' run. (Daredevil, along with the rest of Netflix's Marvel series, was canceled in a clean sweep that took place from late 2018 to early 2019.)
One fascinating piece of trivia: Around the time Gaertner made the jump from police procedurals to premium TV he was also cast in the original, ill-fated feature film adaptation of Joe Hill and Gabriel Rodriguez's Locke & Key. That's right — Gaertner was supposed to play Bode Locke, a juicy role now occupied by Jackson Robert Scott on the Netflix series.
So while no one would recognize Gaertner from the 2011 Locke & Key that never was, chances are good you've seen him on one of the many TV shows that he previously graced with his performance.