Gorgeous New Wonder Woman 1984 Poster Is Extremely Revealing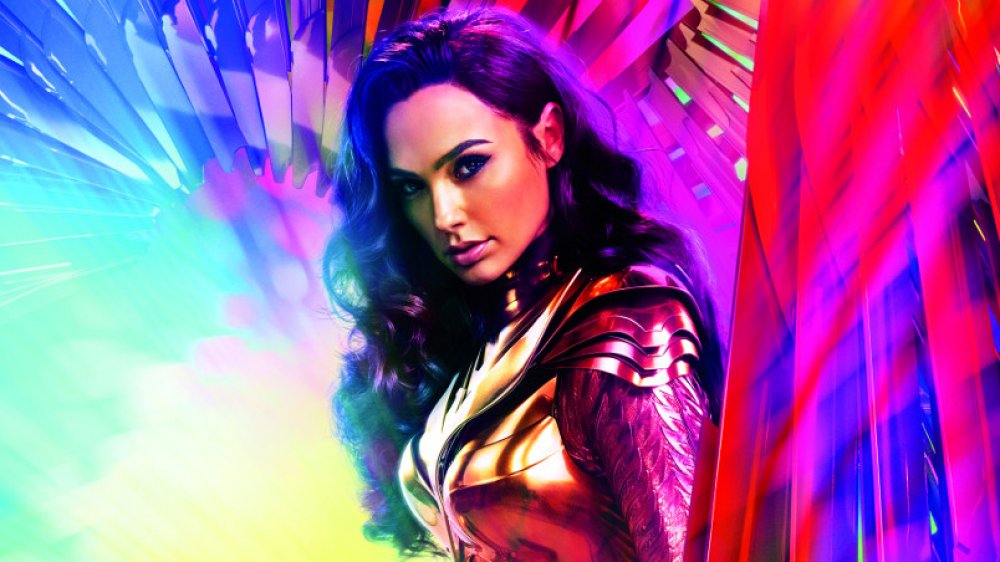 Warner Bros.
DC Extended Universe fans, rejoice. Warner Bros. just dropped a new poster promoting the forthcoming Wonder Woman 1984 film, and the visual content is rather revealing.
Wonder Woman 1984 is the follow-up to 2017's Wonder Woman, one of the better-received entries in Warner Bros.' mostly troubled attempt to contend with the Marvel Cinematic Universe. Considering the popularity of the original film and its leading lady, fans have been eager to devour this Ronald Reagan-era sequel since it was announced back in 2018. Sadly, Wonder Woman 1984 has had a pretty tortured path to the big screen since that announcement. Warner Bros. originally slated Wonder Woman 1984 for a December 2019 release, then pushed that date up to November 2019 — then way back to June 2020. Unfortunately, that wasn't the end of the drama.
Wonder Woman 1984 was recently delayed again, though by only a few months. The film is still slated for a summer release — August 14, 2020, to be precise. Warner Bros. must be pretty committed to this ambitious new date, because the studio has already started pulling out the big promotional guns, releasing a new poster that reveals some important information.
If we're being honest with ourselves, any new poster featuring Gal Gadot as Wonder Woman seems like a newsworthy development, but this one has elevated significance. The latest art from the film is a kaleidoscopic blast of color centered on Gadot in her Golden Eagle armor. The ad copy promises that the princess of Themyscira will be making her return to the world of man in August. Stunning visuals aside, this poster teaches us a few things we didn't already know.
Wonder Woman's Golden Eagle armor likely central to the film's plot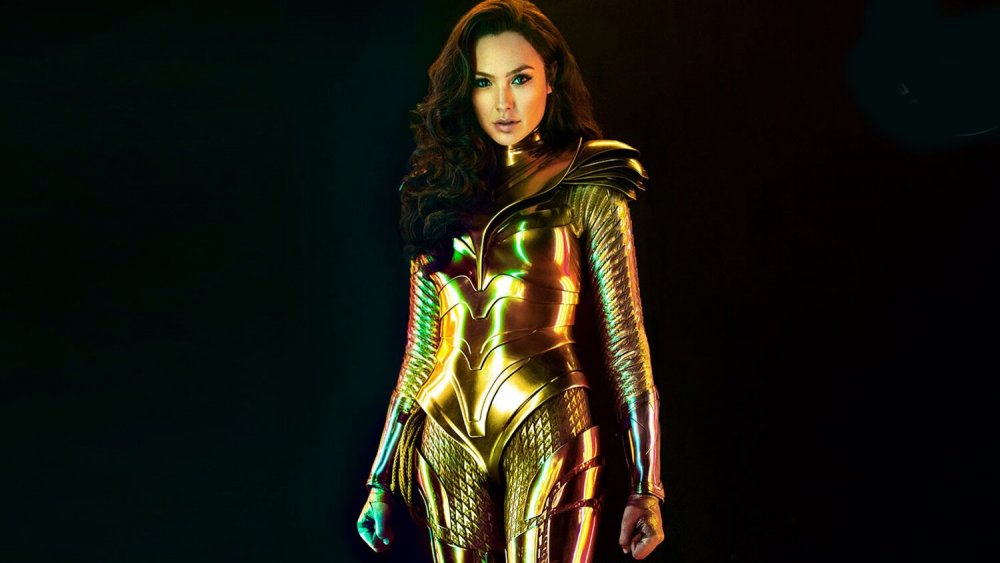 Warner Bros.
This psychedelic new Wonder Woman 1984 poster features another shot of Gadot donning Diana Prince's rad-looking Golden Eagle armor. The battle suit first debuted in the third issue of Elseworlds: Kingdom Come, a short Wonder Woman and Superman crossover comic story from creators Alex Ross and Mark Waid that DC ran in 1996. Unlike Wonder Woman 1984, Kingdom Come takes place in the near future and concerns the original Justice League's efforts to thwart a new generation of meta-humans that pursue the superhero trade through violent means. It's in the middle of this conflict that Wonder Woman busts out her new golden threads.
Since Kingdom Come, many other Wonder Woman stories have featured the Golden Eagle armor — including Wonder Woman #144, Our Worlds at War, and Rise of an Olympian. Will we see some of the elements from these popular comic arcs adapted into the feature film? Only time will tell. Given the film's 1984 setting, its plot likely won't address any of the cliffhangers set up by 2017's Justice League, but it promises to be an entertaining technicolor romp nonetheless.
Aside from the new look, the most important piece of information on the poster is the confirmation that Warner Bros. plans to forge ahead with Wonder Woman 1984's late summer release date. This is quite the scheduling flex, since the sequel flick could be pushed back yet again, depending on when it's safe to return to movie theaters. It would be pretty hard to imagine Warner Bros. letting such an important (and expensive) film play to empty seats; for now, we can at least appreciate the studio's optimism.
Fans are getting anxious for the release of Wonder Woman 1984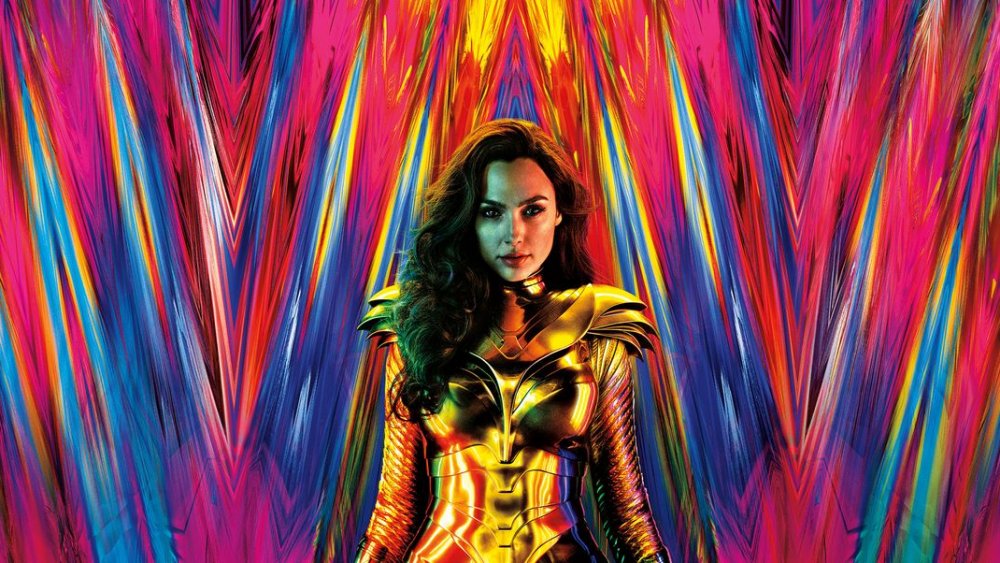 Warner Bros.
Fans who have already been burned twice before by thwarted release dates for Wonder Woman 1984 await the new August drop with cautious optimism. Many other tentpole films have been delayed this year, including the latest James Bond flick, the live-action Mulan movie, and The New Mutants. None of those projects have dared to formalize a summer theatrical release in writing, let alone in expensive marketing materials.
Alongside Gadot's Diana Prince, Warner Bros. has already confirmed that Wonder Woman 1984 will feature the return of Chris Pine's Steve Trevor, though just how that will be possible within the DCEU's internal logic has been a topic of heated debate. (As you'll remember, Steve seemingly died at the end of the first Wonder Woman movie.) Also confirmed is Kristen Wiig, who will portray the villainous Cheetah, and Pedro Pascal as Maxwell Lord. Although neither Wiig nor Pascal is featured in the latest poster for Wonder Woman 1984, fans are equally — if not more — eager to see how they bring their new characters to the screen. With any luck, we'll find out by August 14.