Why Diego From Umbrella Academy Looks So Familiar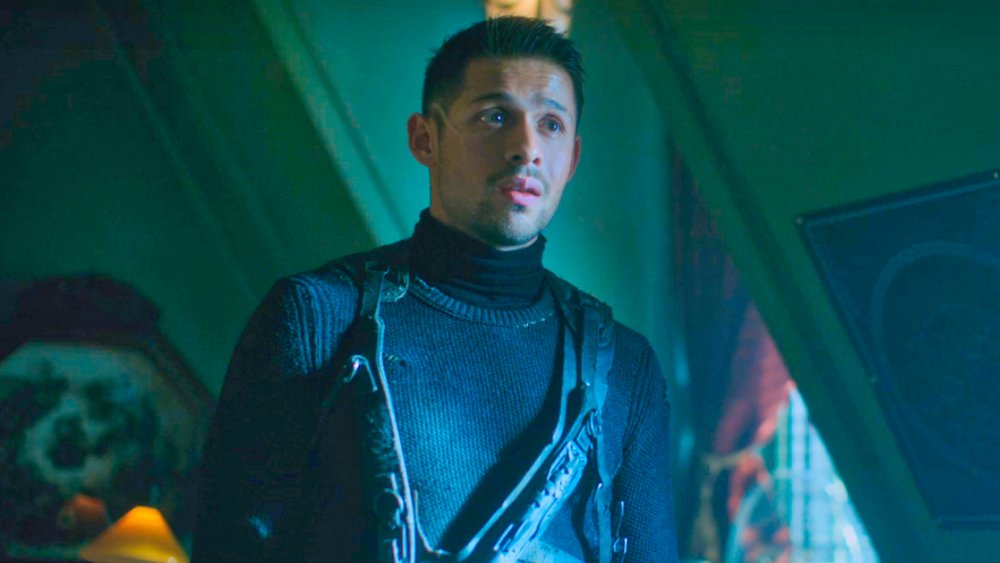 Netflix
For the millions of streamers who have already binged the first season of Netflix's wildly original superhero series The Umbrella Academy, the show's first run of episodes was a legit rollercoaster ride that sported no end of narrative acrobatics. The same was true, of course, for the characters who found themselves enmeshed in that twisty narrative, with the super-powered Hargreeves kids all being put through miraculous highs and apocalyptic lows. That was particularly true of the knife-wielding badass Diego Hargreeves.
Not only was the tough-as-nails Diego tapped to forever play second-fiddle to the oft blundering, de facto team leader Luther (Tom Hopper), but the gifted young sleuth also spent the bulk of The Umbrella Academy's inaugural season watching the women he loved most in the world (i.e. his cyborg Mom and his detective ex) being taken out of the picture by one situational crisis or another. Come to think of it, there weren't all that many highs for poor Diego as season one unfolded, a fact evinced in the perpetually pained eyes and expressions of the actor charged with bringing Diego to life in the series.
If at any point in season 1 of The Umbrella Academy, you found yourself gazing into the face of that actor thinking you've seen him somewhere before, it's because you probably have. His name is David Castañeda, and though he's still at an early stage in his career, he'd already appeared in a handful of fairly impressive small screen and big screen projects prior to his Netflix breakout. Here's why Diego from The Umbrella Academy looks so familiar. 
David Castañeda plotted for stardom on Jane The Virgin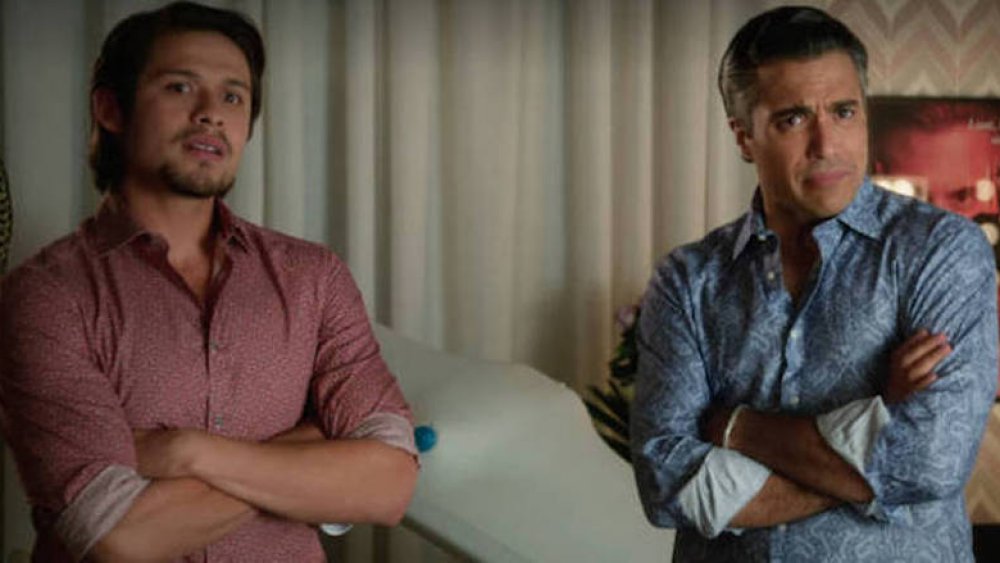 The CW Network
Like most actors who have found themselves landing a prime role in a high-profile series, Castañeda's fortuitous casting in The Umbrella Academy was actually the result of a few years of hard work as a supporting player. To that point, we'd wager that fans of such small screen series as Lie To Me, Switched at Birth, and Blindspot are likely to remember Castañeda for his memorable, short-term work on each of those shows. Some of you may even recognize the actor for his supporting turn opposite '90s action-icon Jean-Claude Van Damme in 2019's We Die Young (even if you aren't keen to admit the fact). 
Still, of Castañeda's pre-Umbrella Academy supporting roles, its a safer bet that the world remembers his face from his work in the first season of The CW's critical darling Jane The Virgin. If you're having trouble placing Castañeda's face in the series, he turned up in a three episode arc as the duplicitous PA Nicholas, the seemingly innocuous schemer who tried and failed to supplant soap opera star Rogelio de la Vega (Jaime Camil) late in Jane The Virgin's inaugural season. If you never caught up with Jane The Virgin but want to see Castañeda at work on the series, you can currently do so via Netflix.   
David Castañeda was part of the beyond stacked cast of Sicario: Day of the Soldado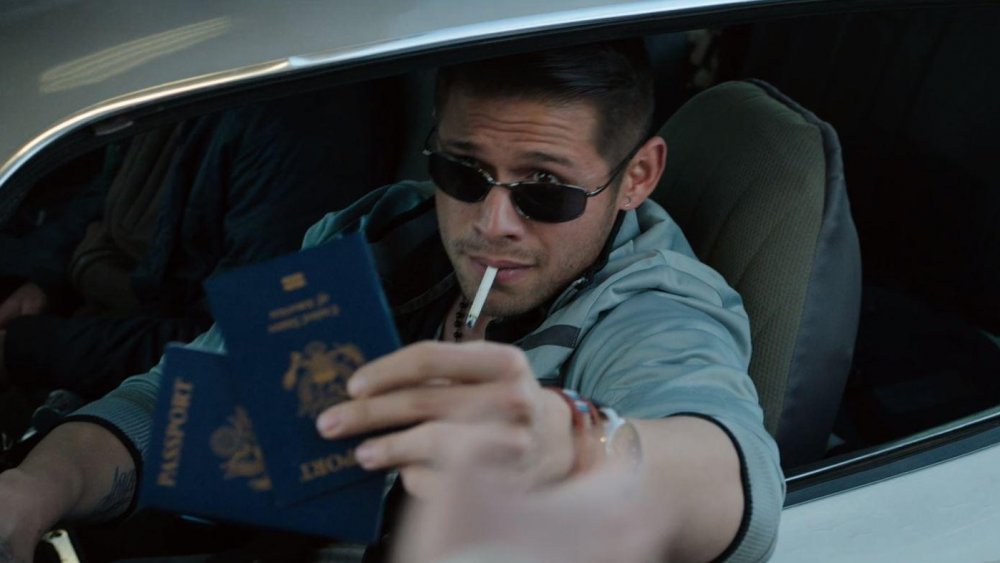 Columbia Pictures
Now, if you can't be bothered to check in with Jane The Virgin just to get a glimpse of pre-Umbrella Academy Diego at work, there's still a couple of places you can see the young actor doing his thing onscreen. He turned up for a brief moment as a Latino cowboy in the underrated Jake Gyllenhaal-starring cop drama End of Watch, and in the unheralded, star-studded horror-comedy Freaks of Nature. If you really want to see Castañeda showing off his charisma, though, we'd wholly recommend you track down 2018's cartel thriller Sicario: Day of the Soldado.
Penned by current Yellowstone guru Taylor Sheridan, Sicario: Day of the Soldado is a direct sequel to Sheridan's lauded, Denis Villeneuve-directed 2015 original Sicario. While Day of the Soldado was not received quite as well, it's another brooding beast of a crime flick that picks up more or less in the aftermath of that original. As such, it finds Benicio Del Toro reprising his role as the enigmatic lawyer-slash-assassin Alejandro, and re-teaming with U.S. Agents (led by Josh Brolin's ruthless Matt Graver) on a new mission South of the Border.
Castañeda didn't have a huge part to play among Day of the Soldado's impressive ensemble (which included the likes of Jeffrey Donovan, Catherine Keener, and Shea Whigham), but the actor still delivered memorable work as a young Cartel "coyote" named Hector — and in our humble opinion, Sicario: Day of the Soldado really is an underrated little thriller that's well worth checking out in any event.