The Real Reason Dwayne Johnson Couldn't Make A Tiger King Movie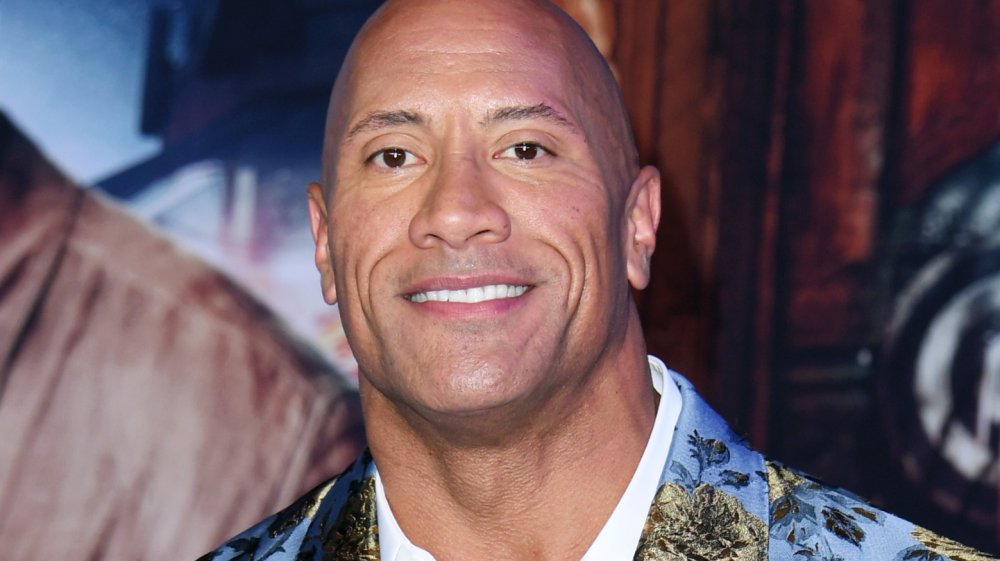 Jon Kopaloff/Getty Images
There's seemingly very little that Dwayne "The Rock" Johnson can't do. Win a national championship playing football for the University of Miami, and come close to having a professional career in football in the mid-1990s? Johnson did both. Step into the spotlight as a professional wrestler for the World Wrestling Federation, winning tons of championships and breaking TV ratings records thanks to his charismatic, trash-talking in-ring persona? Yep, Johnson's done that. Become one of the most recognizable actors working today and a massive box-office draw? Check. Be a part of the Fast and Furious franchise; land a role as the famed DC Comics character, Black Adam, who's set to lead his own movie; and establish a successful company, Seven Bucks Productions? Triple check. Johnson's also a husband, a father, and a total gym fiend to boot.
But as highly capable and multi-skilled as Johnson is, there's one thing he hasn't been able to accomplish: make a movie based on Netflix's hit crime docuseries Tiger King: Murder, Mayhem and Madness. During an Instagram Live session on Sunday, March 29, the actor-slash-producer revealed the reason why his latest dream didn't come true.
The rights to a Tiger King movie have already been secured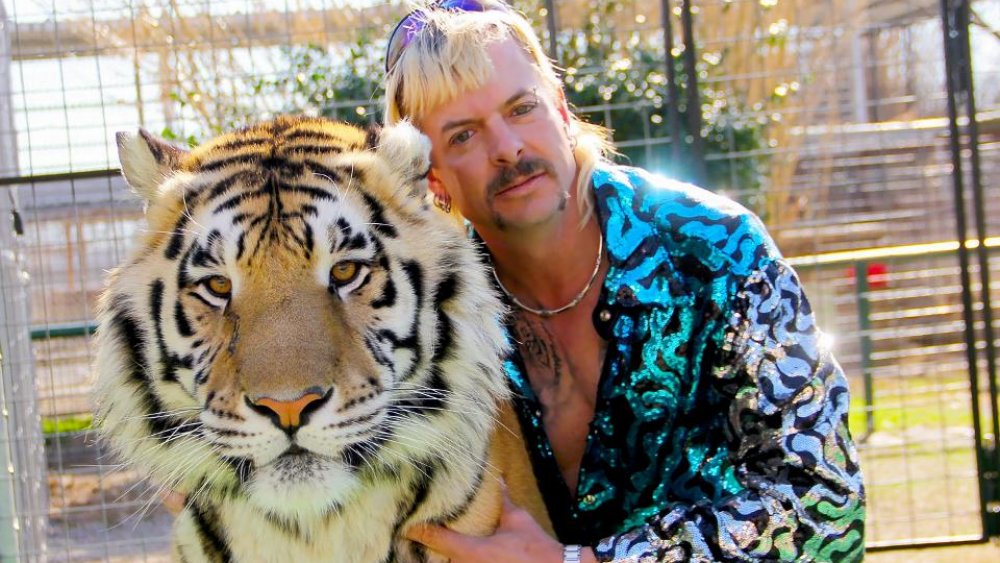 Like basically everyone in the world with a Netflix subscription, Johnson was instantly captivated by Tiger King – the seven-episode true crime documentary series that follows the lives of renowned animal trainer and Myrtle Beach Safari founder Bhagavan "Doc" Antle, eccentric Greater Wynnewood Exotic Animal Park owner Joe Exotic, and animal rights activist Carole Baskin, who owns the non-profit animal sanctuary Big Cat Rescue. Exotic and Baskin in particular were engaged in a lengthy feud, with the latter attempting to prove that the former was abusive to the lions and tigers on property at G.W. Zoo. The rivalry reached its peak after Big Cat Rescue won a million-dollar lawsuit against Exotic for trademark infringement. To retaliate, Exotic attempted to hire a hitman to murder Baskin. He's currently serving a 22-year prison sentence for two counts of murder for hire — as well as for multiple counts of violations of animal rights and conservation acts after he killed five tigers and tried to sell tiger cubs.
It's a story that's darkly enthralling, one you truly have to see to believe, and any film producer would jump on the chance to turn the Tiger King docuseries into a feature-length movie starring A-list actors portraying the real-life characters. Johnson was one of them, ringing up his agent to see if he could secure the film rights to Tiger King soon after he finished binge-watching the documentary. Unfortunately, the call didn't go as Johnson wanted it to, and his agent told him that the rights had already been purchased by another party. 
"I was thoroughly entertained, up to three o'clock in the morning watching that. So much so that I called my agent and I said, 'Brother, get me the rights to this because I wanna make this movie. I think Seven Bucks can really produce something special and something revealing and informative and entertaining and really dig in to these human beings who have just led this insane life.' And then he said, 'Nope, can't do it, somebody else snatched the rights up,'" Johnson explained (via Screen Rant). "I was like, 'Ah! S***.' Well, somebody else will make that movie."
There's been no official word on who has the rights to a Tiger King movie, or whether that project would ever actually happen. Until such an announcement is made, we can all fantasize about which Hollywood stars would get weird as Doc, Carole, and Joe Exotic on the big screen. David Spade for Joe, or perhaps Margot Robbie in gender-bending costuming, hair, and makeup? Paul Giamatti as Doc? Lisa Kudrow as Carole? The thought alone has us excited — even if a Tiger King film won't have Johnson's name on it.