Danai Gurira's Walking Dead Farewell Letter May Make You Cry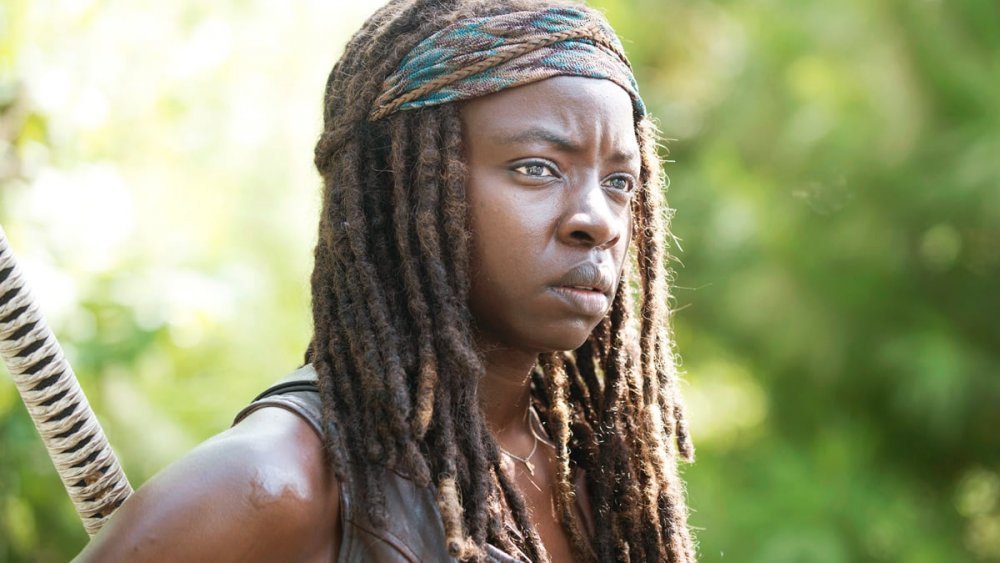 Michonne may be gone, but her memory will always live on.
Danai Gurira, the woman behind one of The Walking Dead's most popular and unforgettable characters, has left the long-running television show after eight years and eight seasons. The March 24, 2020 episode of The Walking Dead — the 13th episode of season 10, entitled "What We Become" — marked Gurira's final appearance as Michonne.To honor her time on the show, Gurira published a heartfelt letter to her cast and fans that might even make you a little misty.
As Michonne, the katana-wielding warrior who walks into the story with two seemingly trained "pet" walkers, Gurira brought heart and emotional heft to what could have been a simple "tough girl" trope, charming fans and earning their sympathy and affection during her time on The Walking Dead. While Michonne also appears in the comic book series upon which The Walking Dead is based, the television show works a little harder to make her a fully fleshed-out person — giving her a thorough backstory, a young son, and real emotional connections. An initially guarded and private person, Michonne ultimately opens up and learns to trust other survivors, even striking up a romance with Rick Grimes (Andrew Lincoln), the show's original lead who left the series in 2018.
Though it was clearly the right time for Gurira to move on and take on exciting new projects, leaving The Walking Dead was also obviously bittersweet. Check out Gurira's emotional letter, and be sure to have a box of tissues handy.
Gurira's goodbye to The Walking Dead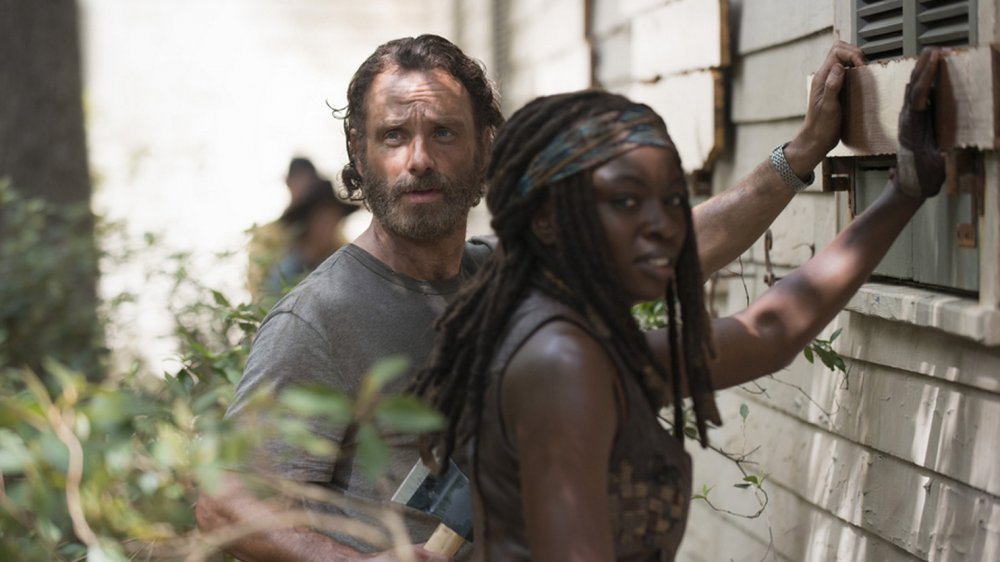 Gurira took to Twitter to discuss her departure from The Walking Dead, and the result is as emotional as it is beautifully written.
The actress began by asking an important question, then delved into how The Walking Dead changed her life and how the decision to leave the show wasn't one easily made: "Is it possible to feel your heart is broken and overwhelmed with love all at once? Leaving Michonne was one of the hardest things I have ever done. I am so grateful for the kindness, beauty, and generosity of love that I have received over the last couple days. I have changed and grown living in this role which has been one of the greatest privileges of my life to play. The astounding Walking Dead fandom who supported the characters we created and the world we strived to bring to life are the ones who made this incredible journey possible. To receive so much love from you means everything to me."
Gurira also made sure to thank her fans and collaborators, writing, "Thank you to the amazing cast and crew I had the pleasure and honor to work with to tell this tory. SO many incredible human beings. I leave knowing with every ounce of my being how hard it is to find that type of community and connection. People who have your back, true collaborators who are pursuing the story above all things and who are pouring it out with love and abundance."
She then expressed gratitude to fans and what she referred to as the #TWDFamily: "We will continue to grow and be together in various ways along the journey. We have touched each other. And so, it never ends." Gurira closed out her letter by saying, "Thank you so much for the videos and tributes; for all the messages of love and support. For sharing what Michonne meant to you. They have enriched me so much during this difficult time in the world. I cannot express my love and gratitude enough." 
If that wasn't enough for you emotionally, Andrew Lincoln also sent a sweet video message to Gurira, which she shared to Instagram.
Danai Gurira's future is bright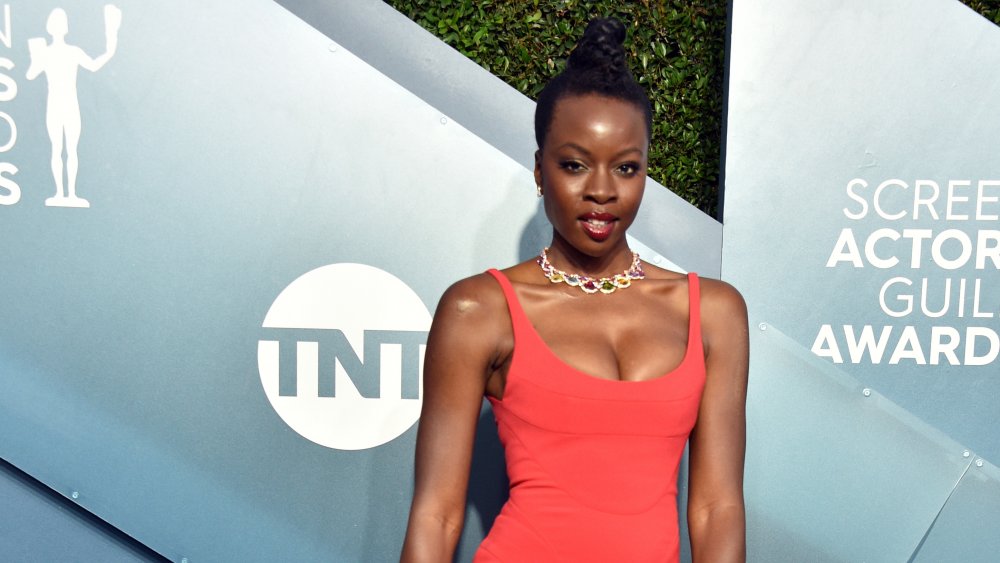 Gregg Deguire/Getty Images
The Walking Dead may be in Gurira's rear view at this point, but her star is definitely on the rise.
Though fans might know Gurira best for her action-packed leading roles, she's also an accomplished playwright. After earning a Master's of Fine Arts at New York University's Tisch School of the Arts, Gurira wrote Eclipsed – a play about women held captive by sexual violence in war-torn Africa (which starred her future Marvel Cinematic Universe co-star and real-life friend Lupita Nyong'o) that was ultimately nominated for the Tony Award for Best Play in 2015. 
However, if you're not much of a theater buff, you probably know Gurira for her attention-grabbing, butt-kicking role in the MCU. As Okoye — the incredibly skilled and fierce head of the Dora Milaje, a group that serves as personal bodyguards to the King of Wakanda — Gurira made her MCU debut in 2018's Black Panther, reprising the role in both Avengers: Infinity War and Avengers: Endgame. As her star continues to rise, Gurira will work alongside Nyong'o once again on the latter's upcoming miniseries Americanah as a writer and producer. She's also expected to appear in Black Panther 2.
If you're sad to see Gurira depart The Walking Dead, she's right there with you. On the bright side, it's clear that this talented performer has plenty of exciting things coming up soon — and Gurira will stay on both the small and big screen for years to come.