The Real Reason Michonne Is Leaving The Walking Dead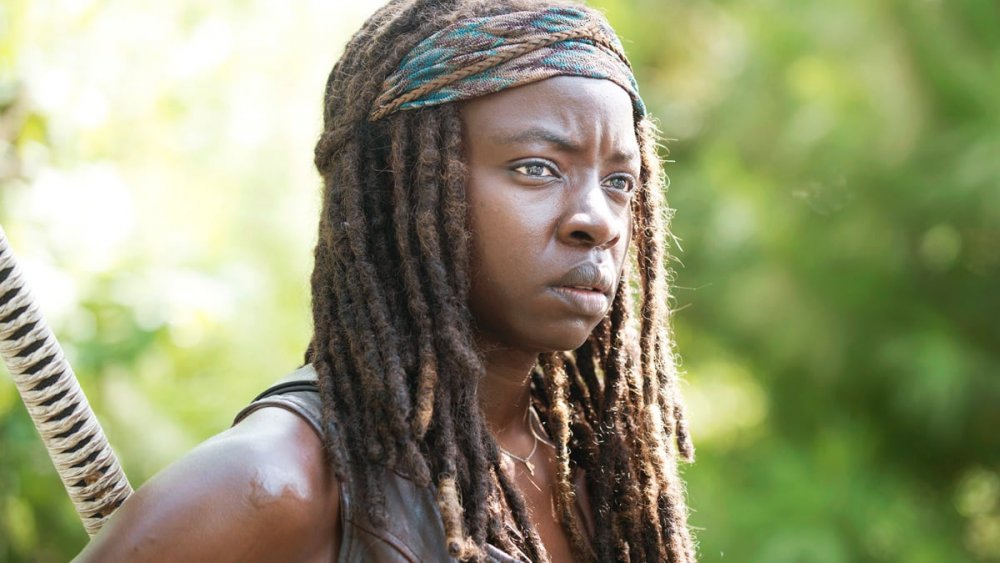 AMC
We all know what's coming, but that doesn't make it hurt any less.
At San Diego Comic-Con in July 2019, actress Danai Gurira revealed that the upcoming tenth season of The Walking Dead would be her last, meaning her days playing Michonne were numbered. The samurai sword-wielding former attorney has been a fixture of the series since season 3, and she recently rose to the ranks of leadership in the wake of her in-show partner Rick Grimes' (Andrew Lincoln) helicopter abduction.
The Walking Dead has never been precious about its cast. Since the series debuted in 2010, showrunners Frank Darabont and Greg Nicotero have been pretty ruthless when it comes to killing off their stars. Even so, the loss of Michonne ranks up there with the death's Rick and Carl Grimes (Chandler Riggs). Reeling fans are understandably looking for answers as to why Gurira is leaving the series.
As comic readers will tell you, Gurira made Michonne her own, navigating the character through uncharted zombie-infested territory. The Walking Dead TV series has always been willing to depart from its source material in important ways, and many of those departures concerned the story's utilization of Michonne. In the comic series, Rick partners up with Andrea, a character with a much bigger role than her short-lived turn on the show. Gurira's Michonne picked up most of the Andrea-slack in the television storyline — and then much of the Rick-slack as well. Though it's been a formidable undertaking that she's discharged with aplomb, all good things must come to an end.
Here's the real reason Danai Gurira is leaving The Walking Dead.
Playing Michonne took Danai Gurira's career to new heights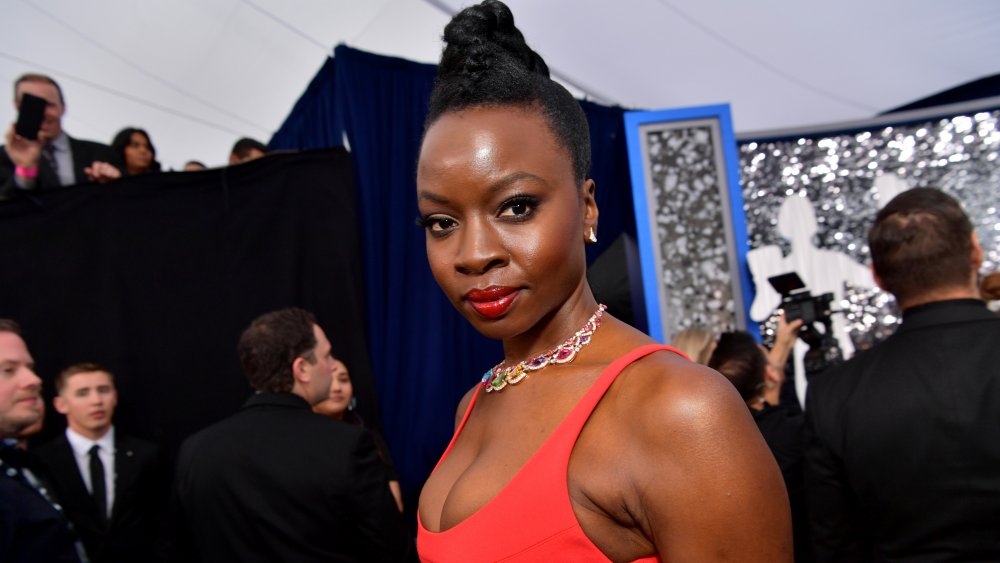 Emma Mcintyre/Getty Images
Over the last eight years on The Walking Dead, Gurira proved herself to be not just a compelling actress, but also a marketable action star. It's no surprise that other opportunities came knocking. In 2018, she made the leap into the Marvel Cinematic Universe playing Dora Milaje general Okoye in the box office smash Black Panther. She reprised that role in last year's Avengers: Endgame, and she's according to Deadline, she's ready to beam her way up to the Starship Enterprise in the long-awaited J.J. Abrams sequel, Star Trek 4. Gurira is on the cusp of becoming a full-fledged movie star, so it's no wonder that The Walking Dead's aggressive production schedule might have been holding her back.
AMC president of original programming David Madden previously noted that the reason why Gurira is exiting The Walking Dead is because she had (and continues to have) a lot of other opportunities at her feet, and needed to prioritize. He told The Hollywood Reporter, "We love Danai; we love that character ... She's got a lot of opportunities and she needs to weigh what she feels is best for her."
As if her dance card wasn't already full enough, Gurira is also a budding playwright. Her 2012 drama The Convert enjoyed a long stage run in London and won a Whiting Award. According to a profile done by PBS Newshour, Gurira is committed to creating work that elevates black female voices. Drawing from her own experience in the entertainment industry, she's now using her star power to elevate marginalized voices through her writing. Sounds like a noble reason to be moving on from a hit TV show.
Rumors of Michonne's death may be greatly exaggerated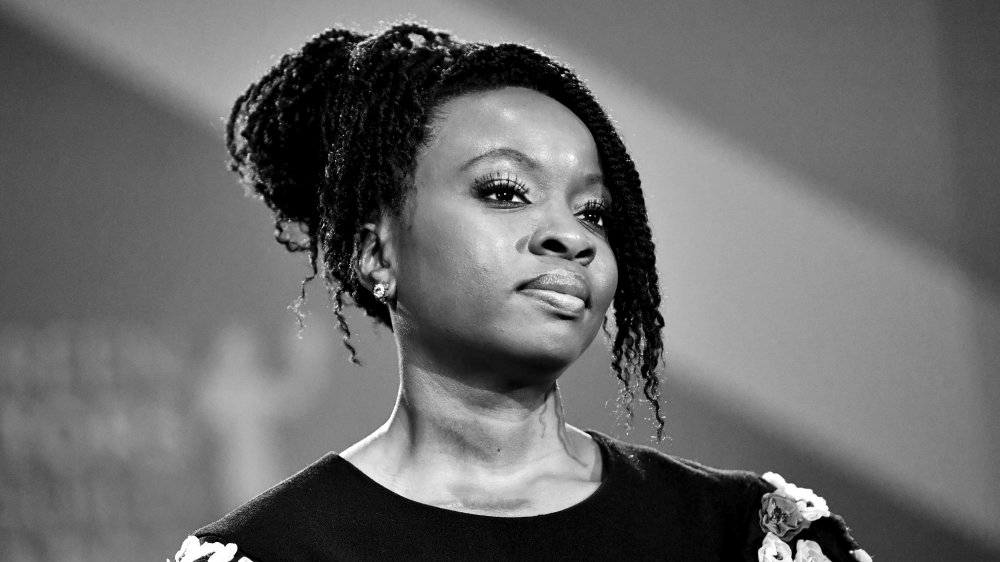 Emma Mcintyre/Getty Images
As one door closes, another may be opening. Gurira's departure from the flagship Walking Dead series doesn't necessarily mean we won't see her character in future expansions of the franchise. And just because Michonne is leaving The Walking Dead doesn't mean she'll be killed. The show has facilitated less-fatal exits before — look no further than the departure of former series protagonist Rick Grimes. Just as has been the case with Michonne, AMC teased Rick's impending exit for months before his final episode actually dropped. Fans quite rationally assumed the worst, and prepared to see their favorite team leader chewed up by walkers or turned into one himself.
"Not so fast," said The Walking Dead's writing room. After a fake-out explosion during Rick's last stand at the newly-constructed bridge, viewers were treated to a teaser scene of the injured Rick still very much alive, being whisked away in some mysterious helicopter. That's the last we saw of Rick on The Walking Dead, but AMC has confirmed his fate is set to be the subject of three upcoming feature films. It's not totally unimaginable that Gurira might pop up in one of those movies to reprise her role as Michonne.
But even if the worst does come to pass and Michonne meets a warrior's end on the upcoming season 10 finale, that doesn't necessarily mean the end of the road for the character. As the franchise expands to include a third TV series in April 2020, it's becoming even more apparent that Walking Dead property overlord Scott M. Gimple is more than willing to jump around in time. There's always potential for a flashback sequence — or even a full series — set in a time period where Michonne is still very much alive.
Although we're sad to see her journey on The Walking Dead come to an end, one thing's for certain: Gurira is likely to keep killing it.