The Untold Truth Of Corona Zombies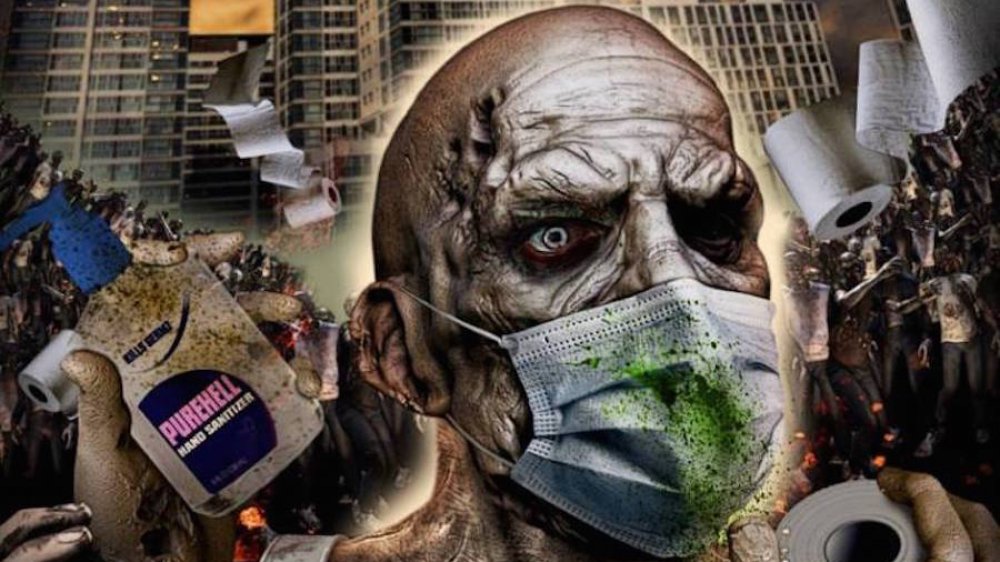 Full Moon Features
That was quick.
With most of the movie industry reeling from the existential economic threat posed by the coronavirus, one enterprising indie studio has found a rare opportunity in this challenging environment. According to Dread Central, Full Moon Features has already entered post-production on their pandemic-inspired zombie thriller Corona Zombies. Considering that the first known cases of COVID-19, the respiratory disease caused by the novel coronavirus, didn't appear in Wuhan, China until December of 2019, that means Full Moon Features completed development, pre-production and principal photography over the span of just three months. Sounds like the makings of some high quality cinema.
Since those early cases started cropping up in December, the world has undergone one of its most rapid periods of upheaval in the last century. While many Asian countries like China, Singapore, and South Korea have managed to get their outbreaks of COVID-19 under control, the highly infectious disease is testing the limits of liberal democracies unaccustomed to authoritarian lockdowns. Enter: Corona Zombies, to either take the edge off your social distancing or provide you with problematic fodder for Twitter complaints.
Corona Zombies is perfectly on brand for Full Moon Features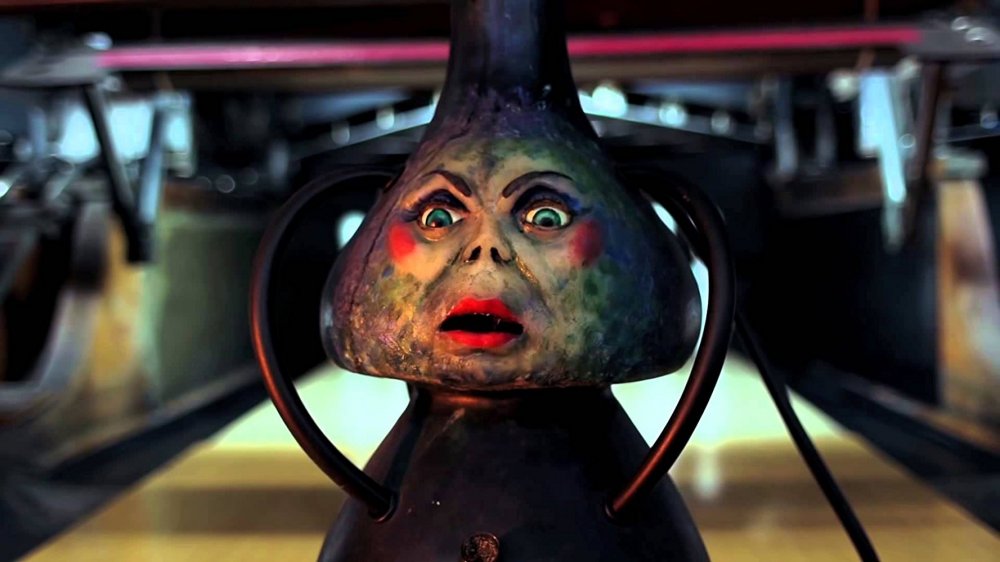 Full Moon Features
Full Moon Features, the company responsible for this expeditious production, was founded in 1988 by cult filmmaker Charles Band. They specialize in sensationalist horror and science fiction films that typically go direct-to-video (per ScreenRant). You might recognize them from their previous Oscar-worthy offerings like Puppet Master (1989) or Evil Bong (2006). The latter is a B-horror "classic" starring Tommy Chong in a bloody tale about a group of college potheads who smoke out of (what else?) a sentient bong that traps the circle in a supernatural strip club populated by murderous strippers and other malevolent beasts.
Horror Society has the closest thing to a plot synopsis for Band's latest exploitation film. According to their reporting, the plot involves a global pandemic that turns the infected into voracious zombies. And...that's it.
When Corona Zombies arrives, it will join the ranks of other vaunted horror films that looked to capitalize on global anxieties. Since Full Moon Pictures never bothers with theatrical releases, the shuttered movie theaters across the country won't cause any disruption in their typical distribution strategy. Even mainstream studios like Warner Bros. and Sony's Columbia Pictures are now taking a page out of Full Moon's book and rushing marquee properties to streaming.
While some of us may be wondering if Corona Zombies is arriving a bit too soon, we can at least thank Full Moon Features for answering that age-old industry question: "How fast can an enterprising filmmaker capitalize on a global crisis?" Subscribers to Full Moon's streaming platform will be able to tune into the madness on April 10th.