Disney Is Making The Coronavirus Shut-In A Little Easier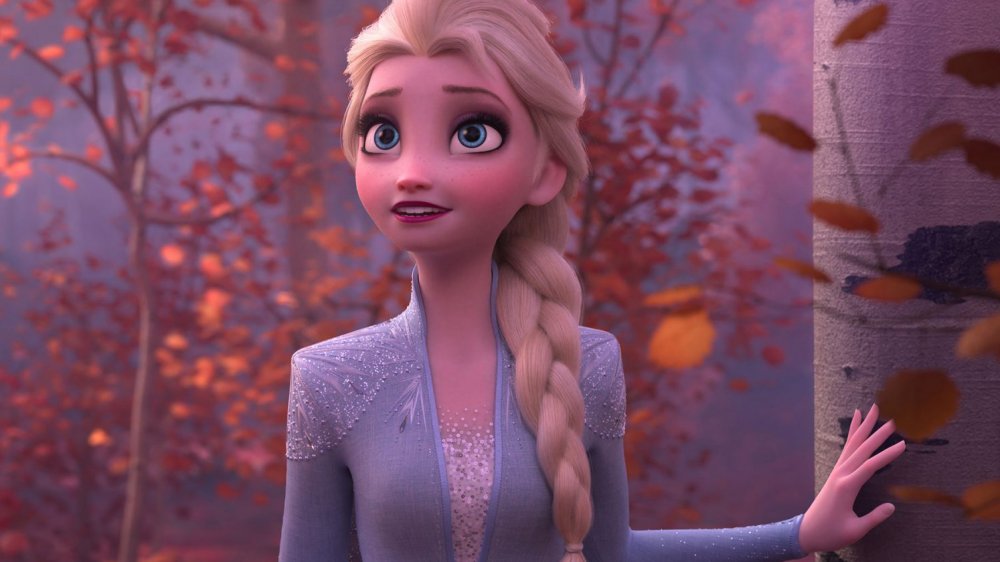 As COVID-19 continues to spread, world governments are recommending citizens self-isolate and practice "social distancing." This means avoiding going outdoors unless when absolutely necessary, and even then maintaining a distance of at least three feet between yourself and others, particularly anyone who is coughing or sneezing. Self-isolation sounds in equal parts an unsettling and unstimulating proposition — the Walt Disney Company is well aware of this, and has taken a step to make the coronavirus shut-in a little less scary and a bit more bearable. 
On Friday, March 13, the Twitter account for Disney+ announced that subscribers in the U.S. can stream the animated sequel flick Frozen 2 beginning on Sunday, March 15. Subscribers in Australia, Canada, the Netherlands, and New Zealand will be able to watch Frozen 2 on Disney+ starting on Tuesday, March 17. 
Those who are diehard fans of the Frozen franchise, which kicked off with the original film in 2013, may have already watched the sequel from the comfort of their own homes, as Frozen 2, the top-earning animated film in all of cinematic history, has been available to stream (via purchase or rental) on Amazon Prime Video and iTunes for nearly a month as of this writing. Still, the addition of Frozen 2 to Disney+ is a nice surprise for subscribers, particularly since it wasn't meant to hit the streamer until June.
Bob Chapek, the new CEO of the Walt Disney Company who took over from former head honcho Bob Iger at the end of February, said in a statement, "Frozen 2 has captivated audiences around the world through its powerful themes of perseverance and the importance of family, messages that are incredibly relevant during this time, and we are pleased to be able to share this heartwarming story early with our Disney+ subscribers to enjoy at home on any device" (via The Hollywood Reporter). 
In releasing Frozen 2 on Disney+ months ahead of schedule, Disney aims to provide people with "some fun and joy during this challenging period."
The House of Mouse is still taking major precautions during the COVID-19 pandemic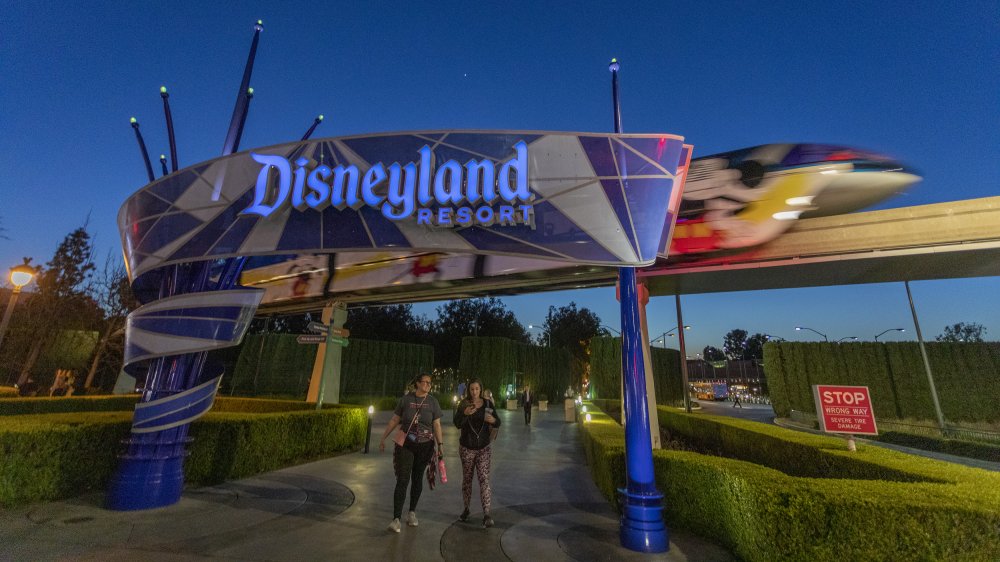 David Mcnew/Getty Images
The cold may not bother the Frozen franchise's frost queen Elsa, but the coronavirus certainly is bothering Disney. Throughout the week of Monday, March 9, Disney and its many subsidiaries including Marvel Studios and Walt Disney Television confirmed that they had halted production on a number of movies and television shows. The Mouse House even pushed back the releases of its live-action Mulan remake (originally set for a March 27 launch) and the troubled New Mutants (delayed for a fourth time to an unspecified date).
In addition to bringing its entertainment divisions to a standstill amid the coronavirus pandemic, the Walt Disney Company has carried out an order it's done only three times before: closed its Disneyland Resort theme park in Anaheim, California. Previous unscheduled closures happened in 1963 (after the assassination of John F. Kennedy), 1994 (after the Northridge Earthquake), and 2001 (in response to the September 11 terrorist attacks). 
COVID-19 — the novel coronavirus strain that originated in Wuhan, China in December 2019 — is highly contagious and spreads through "small droplets from the nose or mouth" that are expelled when an infected person coughs, sneezes, or exhales. When those droplets land on things around the person with COVID-19, others can pick up the illness if they touch said surfaces and/or objects and then put their hands on their face. COVID-19 can also be transmitted by breathing in droplets from an infected individual.
The World Health Organization advises keeping a three-foot distance between yourself and anyone who is or could be sick. A theme park is a place where a ton of people, usually from all over the world, congregate in close quarters, so Disney was wise in closing down its Disneyland Resort until the coronavirus pandemic deescalates. In the meantime, Disney+ subscribers can stream Frozen 2 from the safety of their homes as early as Sunday, March 15.