Does Bloodshot Have A Post-Credits Scene?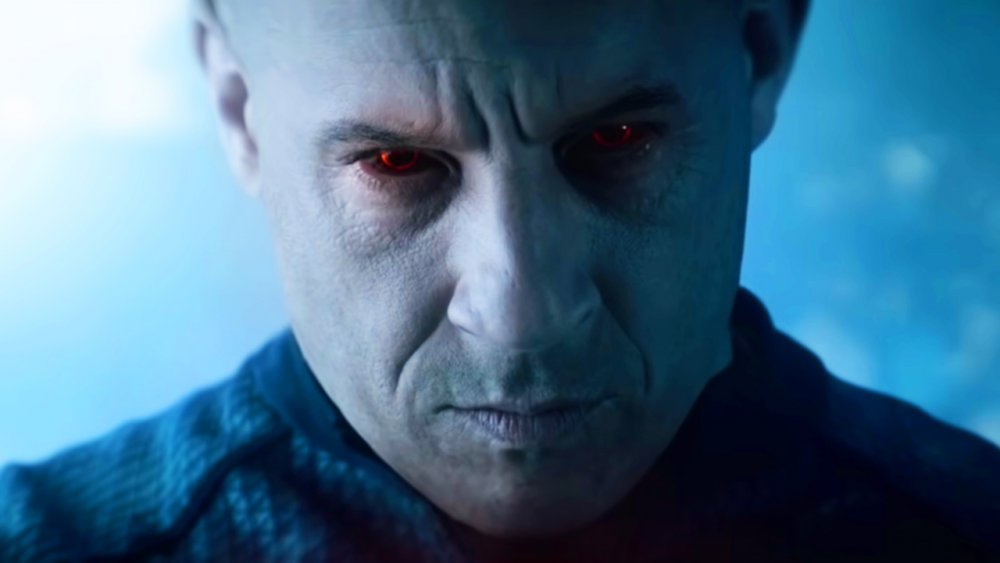 Sony Pictures' Bloodshot shot into cinemas on Friday, March 13, delivering an hour and 49 minutes of Vin Diesel-led action. Based on the Valiant Comics character of the same name, Bloodshot stars Diesel as former U.S. Marine Ray Garrison, whom experimental scientist Dr. Emil Harting (Guy Pearce) and his team bring back to life using nanotechnology after Garrison and his wife are assassinated. Now an enhanced super-soldier-slash-killing-machine known as Bloodshot, Garrison initially doesn't remember anything about his life pre-resurrection. But when the memories start flooding back in as he trains alongside fellow soldiers KT (Eiza González), Tibbs (Alex Hernandez), and Jimmy (Sam Heughan), Bloodshot sets out to avenge the death of his wife and take down the man who killed her.
It's certainly the stuff of adrenaline-pumping comic book action, and presumably a great starting place to build a Bloodshot film franchise. Thus, many are probably wondering whether Bloodshot has a post-credits scene. 
Looper can confirm that the film doesn't have any extra footage during or after the credits. It's simply the 109-minute-long film and then the credits as normal, no additional sequences to be seen.
Does no post-credits scene mean no Bloodshot sequel?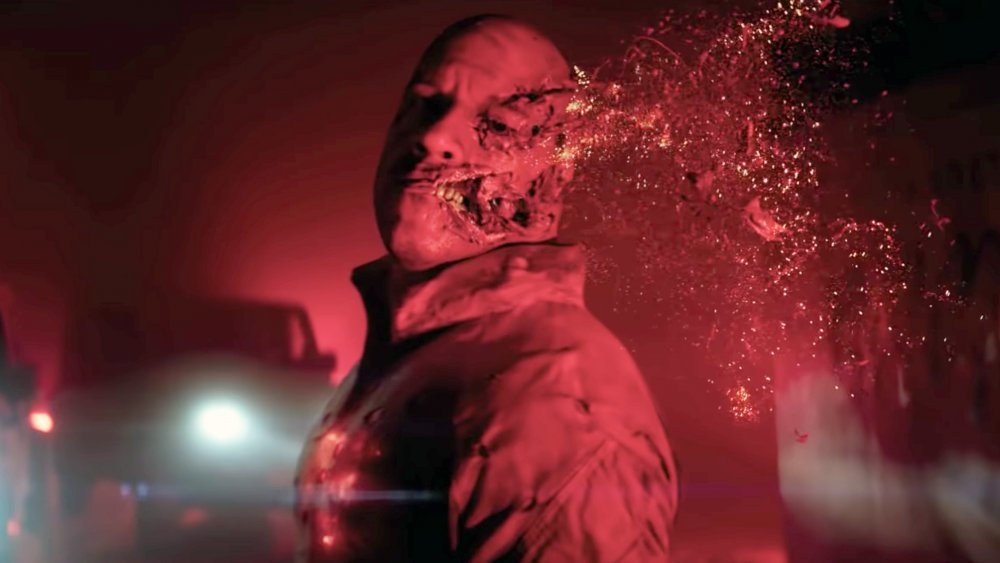 The primary use for mid- and post-credits scenes is to set up a sequel (regardless if it's officially in the works or not). Marvel has done post-credits scenes for years, and the formula works swimmingly: tack on a sequence or two to the end of one movie to pique audiences' interests for a totally new one. It's an especially keen tactic for use within the Marvel Cinematic Universe considering that franchise is massive, ever-growing, and tied together with strings that have formed a rather intricate net. 
So when a film — especially one like Bloodshot, a comic book movie that would feasibly have little trouble expanding into new territory for a second movie given all the written material that's available to source — skips out on a post-credits scene, the question of whether or not a sequel is in the cards naturally arises. 
In April 2015, it was announced that Valiant Entertainment had inked a five-movie deal with Sony Pictures to create a series of films based on two Valiant Comics collections, Bloodshot and Harbringer. At the time, it was Sony's aim to have Bloodshot be the first of the five films, and to create a sequel to that movie. The studio also planned to give Harbringer, a comic book series about teen outcasts with superpowers, two movies before rolling out Harbinger Wars, a crossover that would bring the two Valiant properties together.
However, those plans didn't pan out, and Paramount eventually picked up the rights to a Harbringer movie. It's unclear whether Sony plans to make a second Bloodshot movie – and what's perhaps the biggest reason why that probably won't happen isn't the film's lack of a post-credits scene but its terrible critical performance. Critics loathe Bloodshot, and that will probably dissuade Sony from ever greenlighting a sequel.