How Long Is Bloodshot?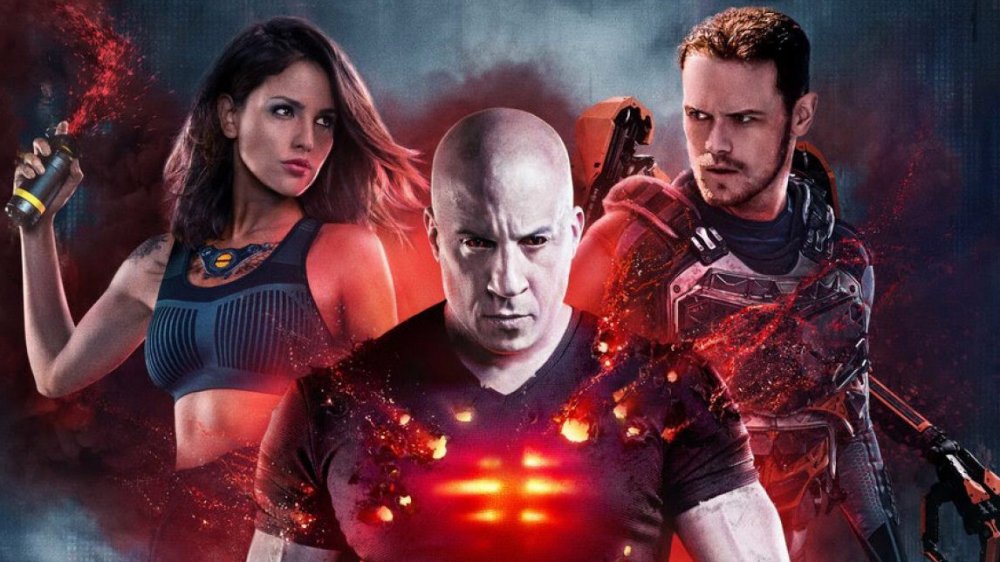 Sony Pictures Releasing
Sony Pictures' Bloodshot will finally ricochet into theaters on Friday, March 13 — and when it does, it'll bring with it action of the based-on-a-comic-book-character ilk, a story of an assassinated super-soldier named Ray Garrison being brought back to life and transformed into a nanotech-enhanced killing machine, and Vin Diesel's glistening bald head. (Who wouldn't want to see that?) Fans of the Valiant Comics character — created by Kevin VanHook, Don Perlin, and Bob Layton — have long been waiting for Bloodshot to have his moment in the cinematic spotlight, and now that the film is nearing its theatrical launch, those same enthusiasts are wondering just how many minutes of Bloodshot goodness they'll be gifted with. 
So, how long is Bloodshot? According to IMDb, the film clocks in at 109 minutes, or 1 hour and 49 minutes.
Our current age of cinema has normalized lengthy runtimes, and film studios and directors are seemingly now in some kind of secret competition to see which of them can test the attention spans and bladder capacities of audiences the most with the longest-running flicks. Years ago, the 201-minute-long The Lord of the Rings: The Return of the King was sort of an anomaly; a film longer than 3 hours felt then like a special cinematic event of the Gone with the Wind, Lawrence of Arabia, Ben-Hur, and Titanic variety. Nowadays, high-brow flicks and tentpole blockbusters alike often break the two-and-a-half and three-hour runtime marks with ease. In 2019 alone, fans kept their butts in theater seats for over three hours for Avengers: Endgame and director Martin Scorsese's The Irishman. 
That said, Bloodshot not even cracking the two-hour threshold can feel out of the ordinary. But for a movie of its kind, it's actually quite normal.
Bloodshot's runtime is pretty standard for the genre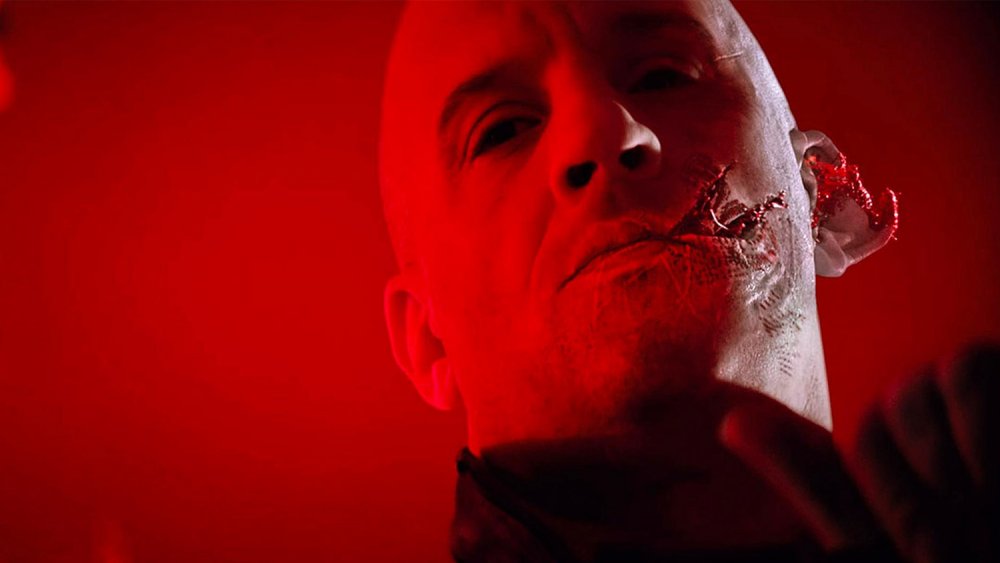 With Marvel releasing the behemoth Avengers: Infinity War and Avengers: Endgame (which ran for 2 hours and 29 minutes and 3 hours and 1 minute, respectively) in 2018 and 2019, it's become easy to forget a time in which comic book movies didn't require viewers to carve out several hours to watch. After all, the House of Heroes dominates that particular genre, so it's easy to believe that Marvel makes and maintains the status quo — especially when two of the company's most recent offerings were both massive in size and remain fresh in fans' minds.
But that isn't true, and shorter comic book movies aren't nearly as rare as the film industry may have recently convinced you they are. Per The Hollywood Reporter, the vast majority of superhero movies fall into two runtime windows: 120 to 150 minutes, and 90 to 120 minutes. At 109 minutes in length, Bloodshot falls squarely in the second category — fitting in amongst the likes of Ant-Man and the Wasp (118 minutes), Doctor Strange (115 minutes), Thor: The Dark World (112 minutes), Deadpool (108 minutes), X-Men Origins: Wolverine (107 minutes), and more.
Bloodshot is set for release on March 13.