The Effect The Coronavirus Could Have On Netflix Is Surprising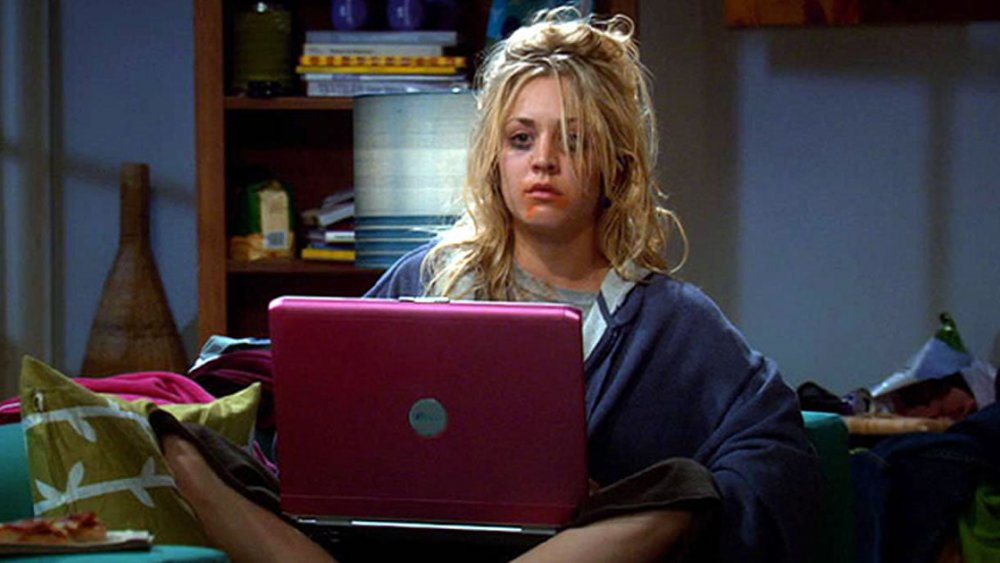 Amid the coronavirus outbreak currently sweeping the globe, the World Health Organization has provided a number of top tips to keep safe: wash your hands frequently, avoid touching your face, maintain a distance of at least three feet between yourself and anyone who's seen coughing or sneezing, and stay indoors as much as possible.
That last one is especially important. Social isolation for disease prevention sounds like the perfect opportunity to binge-watch the latest and greatest Netflix offerings, which should translate into continued success for the streamer. However, Netflix may still suffer negative effects from the COVID-19 outbreak.
According to Laura Martin, a senior analyst at the investment bank and asset management firm Needham, Netflix is poised to suffer consequences from the spread of COVID-19 (via Yahoo! Finance). It's in Martin estimations that the streamer will face "the threat of losing international subscribers," and that it may soon be unable to halt the flow of its existing cash as the stock market continues to plummet as a result of coronavirus fears.
This goes against what many have been led to believe: that Netflix's massive global subscriber base wouldn't falter in the face of the COVID-19 pandemic, and that the company would remain financially strong. Since many film studios are delaying movie releases and theaters are being closed in several countries around the world, it would be easy to think that Netflix, the king of at-home entertainment, would boom. But Martin has noted that people staying at home to avoid the spread of the virus doesn't automatically mean increased revenue. As she explained, a Netflix subscription costs a certain amount per month "regardless of how many hours are watched," and thus "more hours viewed by existing subs are not monetized."
Netflix likely won't see a rise in subscribers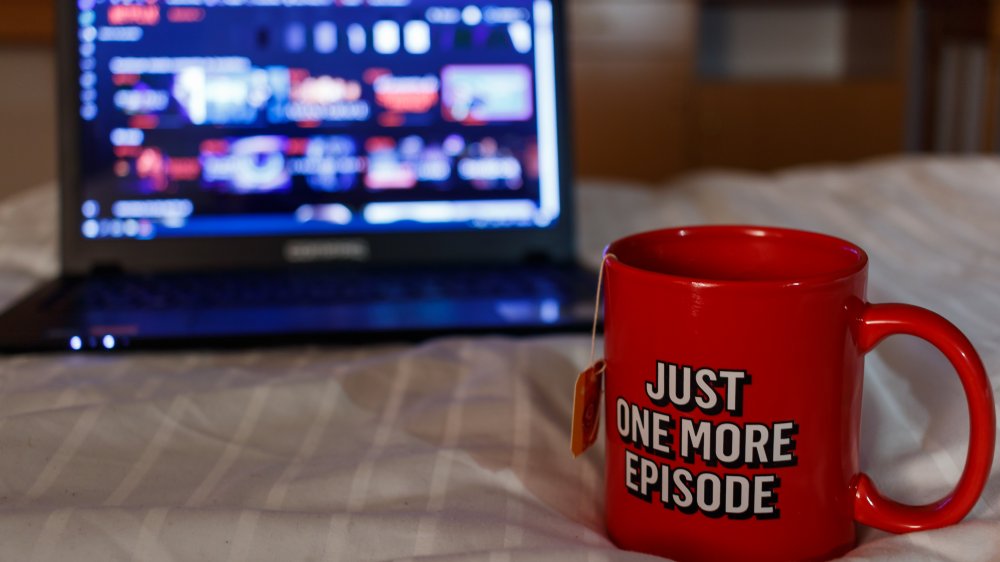 Shutterstock
Prior to the emergence of COVID-19 in late December 2019, Netflix had a staggering 61 million U.S. subscribers and about 106 million international subscribers. According to Martin, it's "unlikely that COVID-19 adds new U.S. subs," even with so many people staying indoors. The disease will likely have the same effect overseas as well, as Martin suspects the spread of coronavirus may "cap growth" of Netflix's worldwide subscribers. 
Why is this? Well, the biggest portions of the streamer's subscriber base outside of North America are Europe, the Middle East, and Africa. One European country, Italy, has issued a territory-wide quarantine, leaving millions of workers without a way to earn a living since they can't travel to their jobs. Without that guaranteed money, some people may tighten their belts and cut ties with Netflix to save some cash.
"Italy just quarantined its entire country, implying millions of travel employees are not going to work or get paid, and travel globally has declined precipitously," Martin explained. "Since [Netflix] is a luxury, we assume international churn will rise and offshore revenue growth will slow until COVID-19 retreats."
Netflix may face money troubles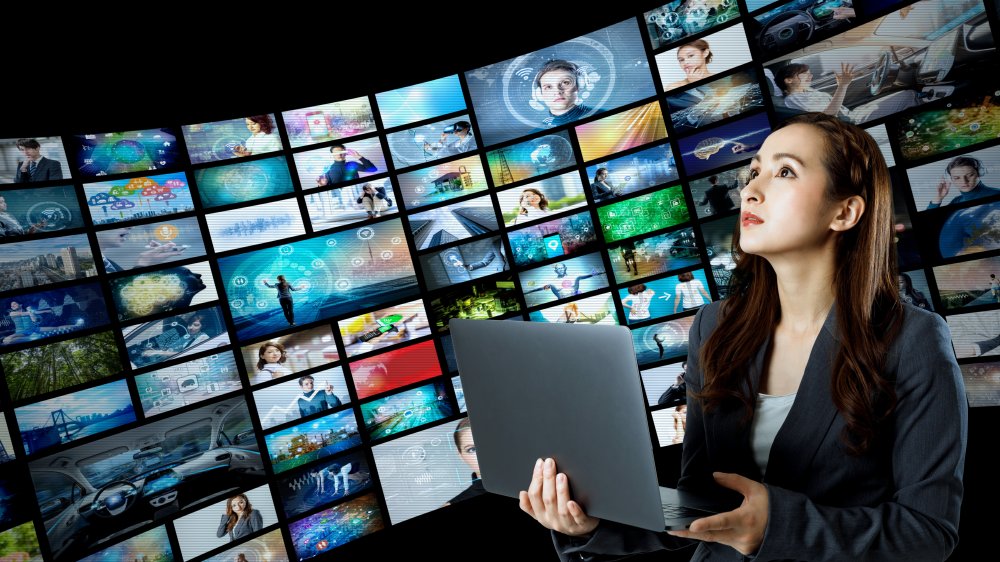 Shutterstock
Not only might Netflix experience a stall in subscriber growth due to the coronavirus, but it may also face a drop in revenue, which could have a ripple effect financially. The company is known for spending billions of dollars per year on original content, with the estimate for 2020 potentially bumping up to $18 billion from last year's $15 billion bill. In 2019, Netflix experienced a negative free cash flow of $3.3 billion, and Martin's estimations pin the company at possibly experiencing an even larger negative FCF if revenue drops. 
"Even if [Netflix's] revenue falls, its content commitments are largely fixed," Martin noted. She added that it could become tough for Netflix to gain access to additional cash flow if the coronavirus halts subscriber growth and makes a dent in its overall revenue, as that would cause its value in the stock market to drop. "One of the benchmarks that lenders look for when they price [Netflix's] debt is how much of a cushion they have based on the market value of [Netflix's] equity. This cushion falls with [Netflix's] share price," said Martin.
The entertainment industry is taking a hit due to the coronavirus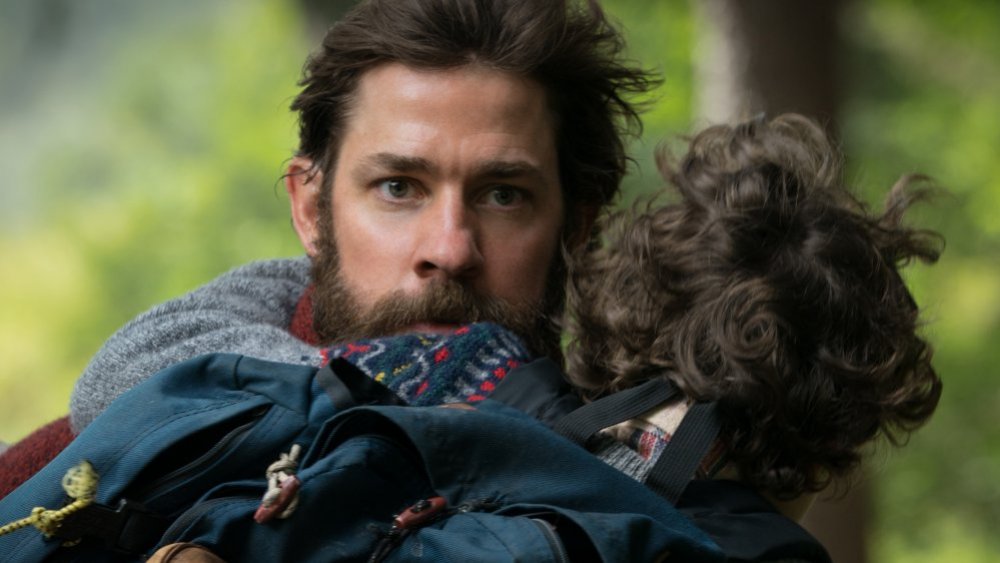 The entertainment industry as a whole has taken blow after blow recently, all due to the COVID-19 pandemic. A number of movies and TV shows have been delayed or halted because of the coronavirus – including A Quiet Place Part II, the 25th James Bond movie No Time to Die, Fast and Furious 9, Riverdale season 4, Peter Rabbit 2: The Runaway, The Falcon and the Winter Soldier, and The Lovebirds. 
As the illness continues to spread and more countries cancel public events, ban travel between certain areas, and advise citizens to stay indoors, companies are gauging whether they value financial gain over global safety. For now, it seems that the wellbeing of people around the world is at the forefront of everyone's minds. So even if Netflix is negatively impacted by the coronavirus, at least it won't be the only company to suffer.