The Jeff Ross Roast That Resulted In The Most Hurt Feelings
Movie stars, TV icons, musicians, politicians, and many more have been the subject of stand-up comedian and actor Jeff Ross' roasts. Known as the Roastmaster General, Ross has participated in a number of celebrity roasts on Comedy Central — firing clever shots at everyone from Bob Saget and William Shatner to James Franco, Justin Bieber, and even the current President of the United States, Donald Trump.
But which of Ross' roasts resulted in the most bruised feelings? Ross revealed the answer during a recent episode of Hiking with Kevin, the digital series created and hosted by Saturday Night Live legend Kevin Nealon. 
The premise of the show, which airs new episodes on Nealon's YouTube channel, is that Nealon takes his guests on hikes through Los Angeles and asks them intriguing questions along the trail. When chatting with a guy like Ross, of course the conversation would shift to his roasts, and which of them stung someone the most.
"Do you ever do a roast and then start feeling bad for the person?" Nealon asked Ross, later following that up with, "Out of all the roasts you've done, whose feelings do you think were hurt the most?"
Ross answered, "Ann Coulter, but I'm not sure she has feelings. She was at the Rob Lowe roast and we roasted her viscously." He elaborated that Coulter "couldn't take it well," compared with someone like Caitlyn Jenner, whom Ross put in the hot seat during the Comedy Central roast of Alec Baldwin in September 2019.
Jeff Ross is actually a sensitive guy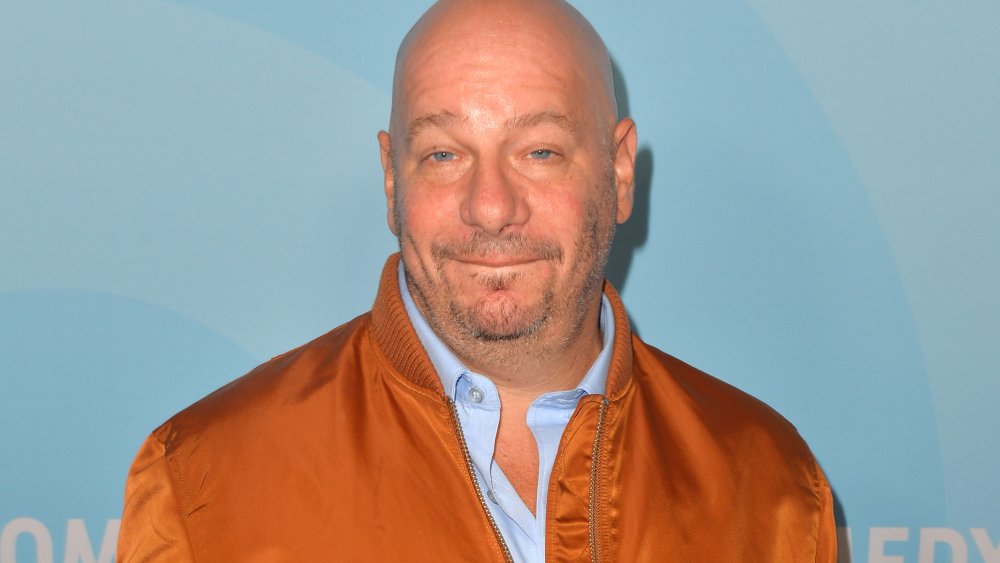 Jerod Harris/Getty Images
For as sharp-tongued as Ross can be on stage when he's roasting people to a crisp, he isn't always that way in real life, and is quite soft on the inside. 
During their Hiking with Kevin excursion, Nealon asked whether Ross had received harsh reviews of his roasts. Ross admitted that he has faced his fair share of criticism — and it affects him just like it would any other person. When Nealon suggested that negative responses to his roasts don't hurt Ross' feelings because he's "thick-skinned," Ross said, "No, I am sensitive." He continued, "I have to call my show thick-skinned, and I have to practice thick skin to get through that. I'm naturally sensitive."
While he likely won't be showing that sensitive side on screen any time soon (his acting resume is mostly filled with comedic roles as well), fans looking for their Jeff Ross roasting fix can catch him on Historical Roasts on Netflix now. 
Watch the full conversation between Ross and Nealon when the newest episode of Hiking with Kevin drops on YouTube on Thursday, March 12.