The Untold Truth Of Hiking With Kevin - Exclusive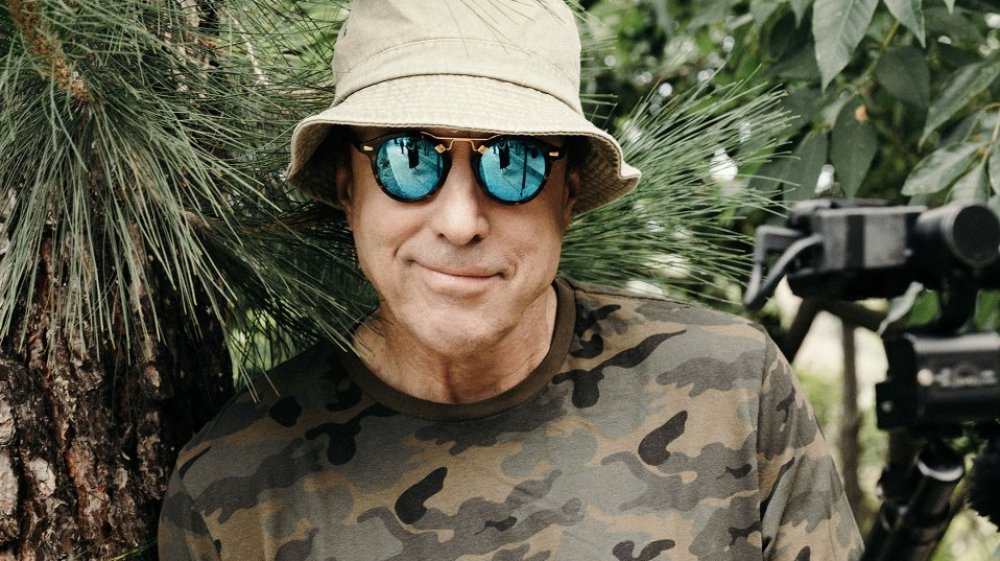 Maybe you know Kevin Nealon from his nine-season stint on Saturday Night Live. Perhaps you recognize him from his TV work, which includes the Showtime dramedy Weeds and the CBS sitcom Man with a Plan. You may have seen Nealon performing stand-up at a local venue, cracking jokes on a late night talk show, or in one of Adam Sandler's Happy Madison Productions movies. Or maybe, just maybe, you know Nealon from his YouTube series Hiking with Kevin.
Compared to Nealon's other projects, Hiking with Kevin is remarkably low-key. It's just Nealon, the celebrity guest of his choice, a GoPro camera on a selfie-stick, and some of the most beautiful hiking trails that the Los Angeles area has to offer. And yet, despite its simple format or perhaps even because of it, millions of viewers have tuned in to see Nealon and guests like Conan O'Brien, Tim Meadows, Kate Beckinsale, Brad Garrett, Jack Black, and more sweat, wheeze, and shoot the breeze on Hiking with Kevin.
Looper recently spoke with Nealon about what makes Hiking with Kevin so special, and how his long and storied entertainment career informs the production of his own show. Here's the untold truth of Hiking with Kevin.
Hiking with Kevin is, well, all about the hike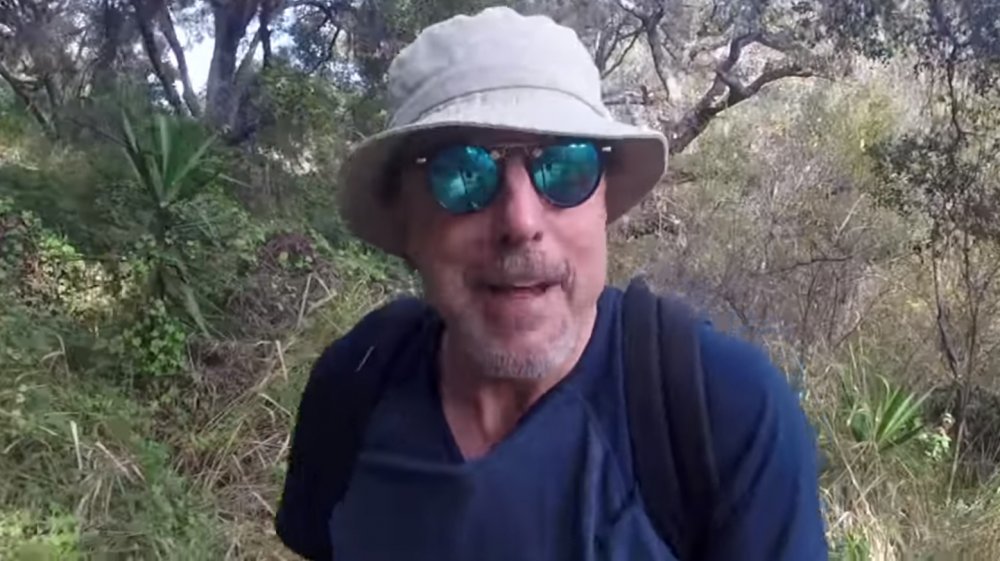 Seeing some of the world's biggest celebrities in a casual and relaxed setting might be Hiking with Kevin's big hook, but to Nealon, the hiking is just as important as the guests. "I think the appeal to it is being outside and walking and having nature kind of behind you," Nealon told Looper. "If the interview is boring, you can just look at the scenery."
Nealon, who lived in Germany when he was young, grew up hiking in the Black Forest and the Alps. His love of hiking continued into adulthood. Even now, Nealon shared, he gets most of his exercise by hiking. There's a trail close to his house in Temescal Canyon that he frequently hikes, and he also enjoys trails in Malibu, including Solstice Canyon and Corral Canyon.
"I think it's really kind of a meditation form for me," said Nealon. "I get so much writing and thinking done when I'm just hiking alone." 
That relaxed, introspective feeling informs Hiking with Kevin's interviews, too. Nealon's guests seem unusually relaxed on the show, and tend to be much more candid than they are in other interviews. As Nealon put it, There are so many talk shows out now. That's why I'm thinking the hiking thing is different. It's kind of casual. There's no audience." Informality encourages guests to open up and share, and the results speak for themselves on Hiking with Kevin.
How Kevin Nealon makes Hiking with Kevin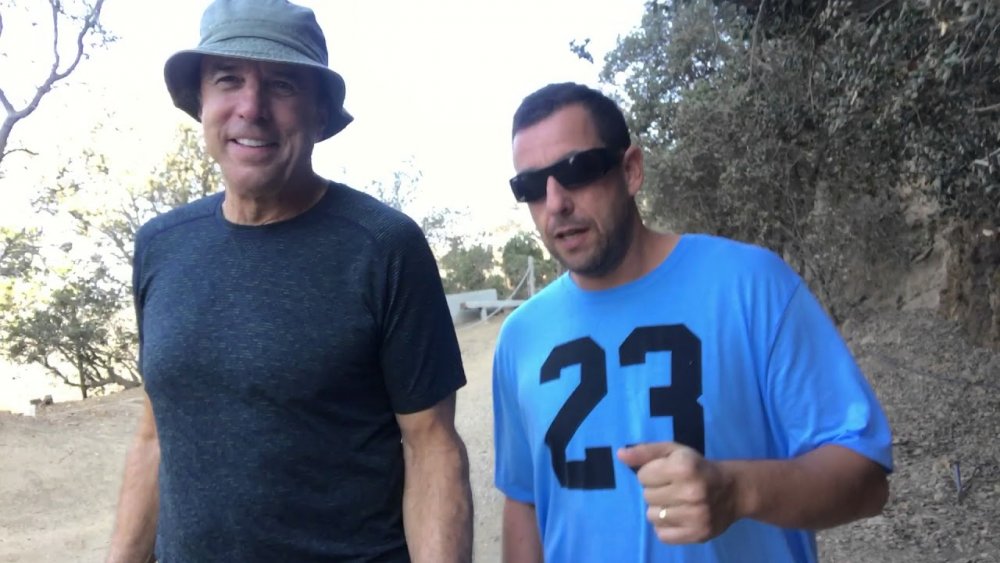 Here's the secret to Hiking with Kevin's success: Nealon makes the entire show himself. He does all of it. "I edited it myself. I fly the drone. It's kind of a self-contained act for me," he explained.
When Hiking with Kevin started, Nealon filmed the show on his iPhone using a selfie-stick. Since then, he's upgraded. "EVO Gimbals sent me this rig that they put together with a carbon graphite selfie stick, and then a GoPro on the end, and then an external mic," said Nealon. That's a nice setup, but it's not exactly pro equipment. In fact, Nealon told Looper he's thinking of trading in the GoPro for an iPhone 11, which has a very good camera and supports external microphones. 
Even with the EVO and the GoPro, however, Hiking with Kevin's cinematography isn't perfect. Nealon explained, "It's kind of risky because there's no LED screen. You can't see what you're shooting. You have to just estimate. It has a fish-eye lens, but sometimes I still clip off people."
Instead of lamenting the show's flaws, Nealon thinks that Hiking with Kevin's low-tech, DIY approach is the secret to its success: "It's very raw and it's not highly polished. I think that's what people like about it. They can relate. They go, 'Oh, yeah, this looks like my videos.'"
Recently, Nealon has had a little bit of help producing the show, though. "I am trying to teach my son, he's 13, to fly the drone and get those shots," he shared. As a result, Hiking with Kevin is now a family experience. It's a real labor of love.
The DIY vibe is crucial to Hiking with Kevin's appeal. It doesn't feel like watching a talk show — it's more like hitting the trail with friends. That the faces on-screen happen to belong to some of the biggest celebrities in the business is just a bonus.
Kevin Nealon has a process for interview prep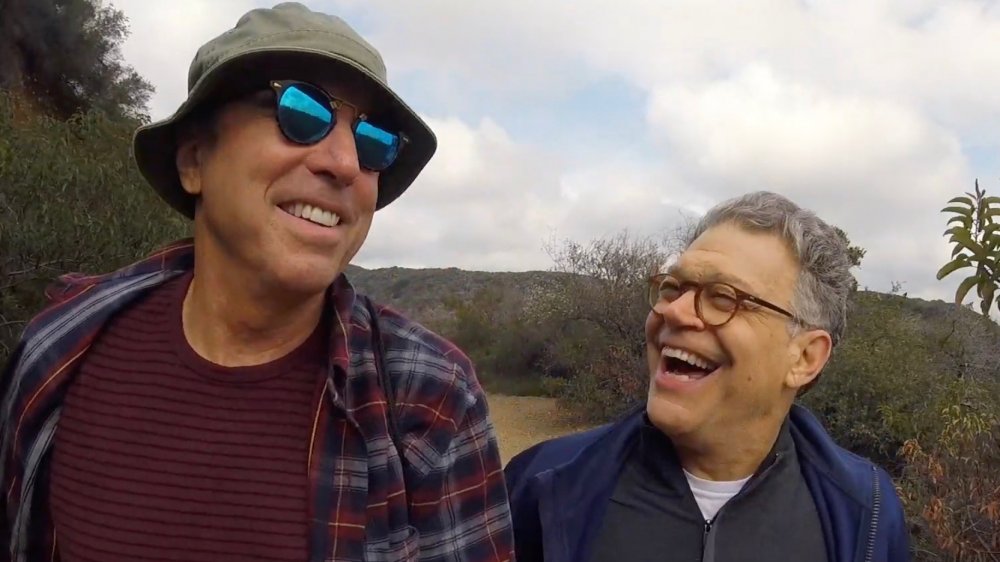 The first two seasons of Hiking with Kevin mostly featured actors, many of whom are Nealon's long-time acquaintances. While talking with Looper, Nealon was getting ready to take a hike with Tim Meadows, whom Nealon worked with on Saturday Night Live and in movies like Popstar: Never Stop Never Stopping.
Nealon described his process for getting ready to chat with someone like Meadows: first, he checks his guest's credits, which he uses to formulate an intro; then, if he needs to, he'll do some additional research. "I kind of go online and I check just... what he's been up to," Nealon said. "Maybe look at his Instagram. That helps me formulate questions."
Not everyone that Nealon interviews is a close friend, however. In fact, for Hiking with Kevin's third season, which is currently being released on YouTube, Nealon is branching out beyond actors and comedians to include other sides of the entertainment industry. "I have a couple of authors coming up that I'm excited about," Nealon noted. "I'll be hiking with David Sedaris and Elizabeth Gilbert."
When asked who his dream Hiking with Kevin guests are, Nealon didn't hesitate: "Probably the big ones. Oprah would be fun, and Obama." He has some younger guests on his wishlist, too: "Musician-wise, I'd love to hike with Billy Eilish." Overall, Nealon said he'd love to get more musicians and athletes on the show in general. Given that Nealon films Hiking with Kevin in LA, that shouldn't be too much of a challenge.
Kevin Nealon's career has been leading up to this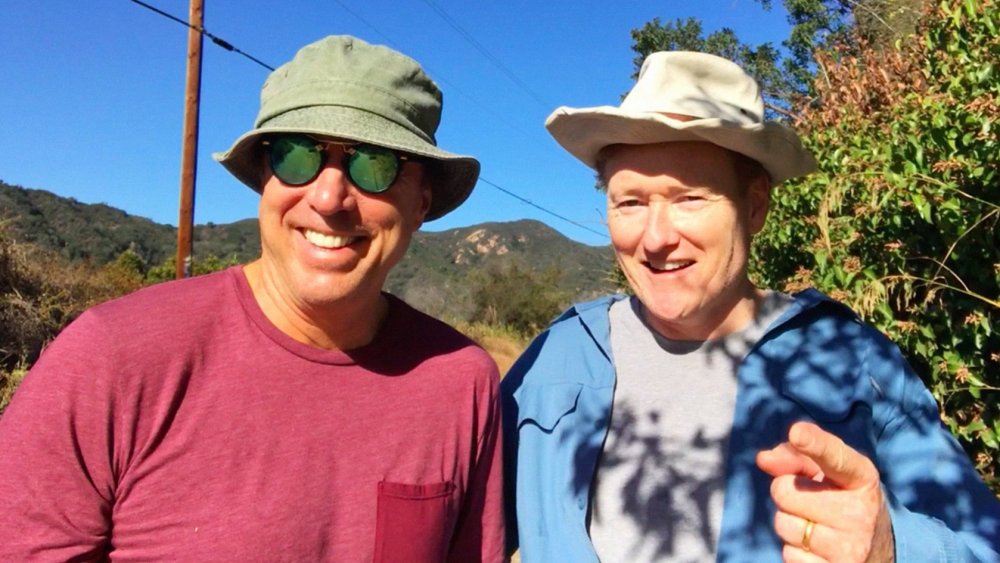 Thanks to his long stint as both a comedian and an actor, Nealon has a strong talk show background. He's a popular guest, and he's been on almost every show you can think of. As he told Looper, "I've been doing talk shows for almost 30 years. I've been with Johnny Carson and everyone from Merv Griffin and Mike Douglas to Letterman to all the current talk show hosts today."
That experience has helped Nealon as he transitions from a guest to a host, even though Hiking with Kevin doesn't follow a normal talk show format. "I've learned over the years... how it's important to keep your personality in there," Nealon said, "and mistakes are okay."
All of that practice has certainly paid off. "I've learned how to listen a lot better," Nealon shared. "I think it is listening and then following up on questions."
Nealon then noted that he has some interest in hosting a more traditional talk show, should the opportunity become available, but for now he's focused on making Hiking with Kevin as good as it can be. "I never expected it to be a big show," he said. "It was really for the love of hiking and having control over something in my life.... It's just such a great outlet for me in a lot of ways. From the editing to the filming to hanging out with people to just getting exercise, too."
Hiking with Kevin is currently in its third season. All episodes are available on YouTube.