The Actor Who Played The Joker In Birds Of Prey Has Been Revealed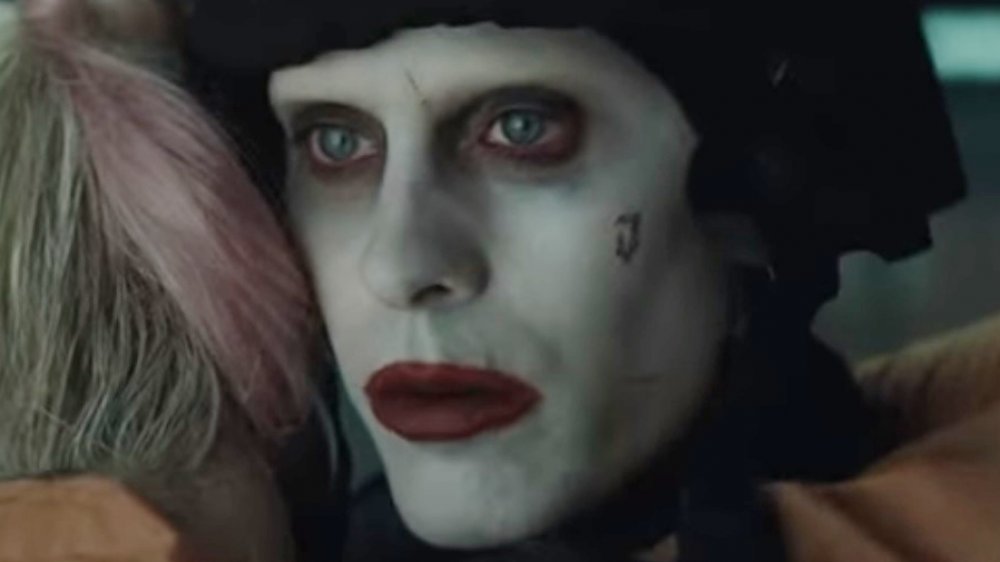 Warner Bros./DC Films
Will the real Mr. J please stand up?
After the brief, fuzzy appearance by the Joker in a flashback scene in Birds of Prey, fans were left wondering just who it was filling the iconic villain's clown shoes. Now, we know: it was California musician Johnny Goth, standing in for Jared Leto, who held down the role in 2016's Suicide Squad.
Goth (which may or may not be his real name) revealed in a conversation with Earshot Media that the opportunity to appear onscreen as the Joker basically came about due to sheer blind luck. The rocker previously had zero acting experience, but happened to have some critical connections which helped him land the role (via ComicBook).
"I knew a few people working on the film, and they had heard they needed someone to be the Joker, and thought it would be sick if I did it," Goth explained. "They needed someone with similar hands to Leto's Joker, and someone who would fit the costumes. So I just came in and turned out to be the same sizes, and they gave me the part. We filmed about a month after."
Although the appearance was a minor one — Mr. J is only seen extremely briefly, and his face is never in focus — Goth was still cognizant of all of the great actors he was following, and he's hopeful that his appearance will lead to more acting work. "There were big shoes to fill taking on this role as someone with no experience, but we had a good time, and I hope to make my way back to the big screen soon," he said.
Why didn't Jared Leto play the Joker in Birds of Prey?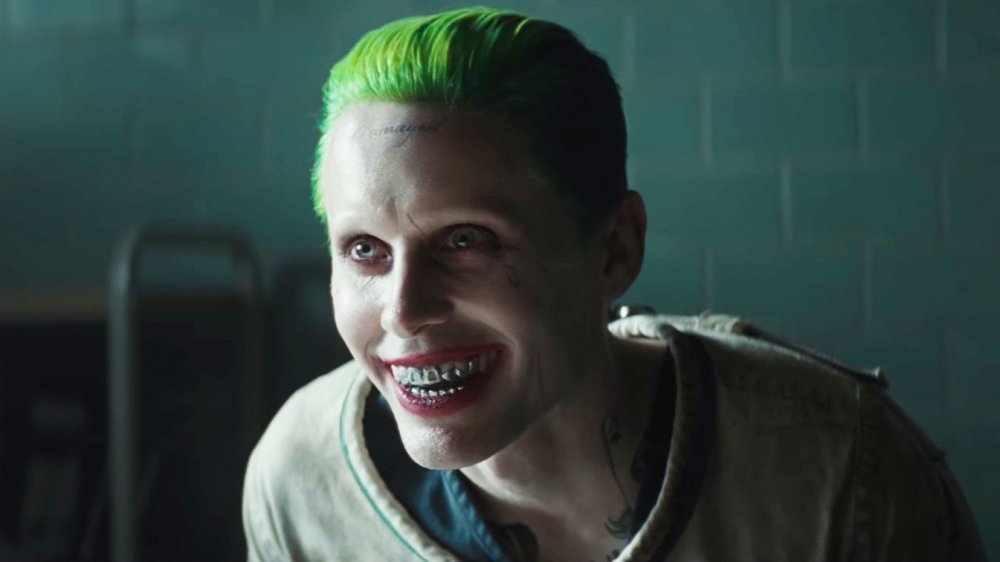 Warner Bros./DC Films
Of course, this raises the question of why Leto — who was famously, er, dedicated to the role — wasn't simply asked to make a cameo in Birds of Prey. There are several potential answers to that question, and they range from, "Yeah, that pretty much makes sense," to "Damn, that's cold."
The most diplomatic answer would be that the actor was probably too busy to simply drop by the Birds set. He'd been hard at work on the Sony-Marvel flick Morbius for some time, not to mention the John Lee Hancock thriller The Little Things with Denzel Washington and Rami Malek, which is currently in post-production.
The slightly less diplomatic answer: Warner Bros. and DC Films may not have been too keen on seeing Leto's face around the Birds set, due to the gripes the actor had around the very existence of director Todd Phillips and star Joaquin Phoenix's Joker (gripes which were unfortunately made public). It was reported that Leto actively tried to sabotage Phoenix's movie, going so far as to ask his music manager Irving Azoff to pull a few strings and get the film killed. This is, of course, the very same film that grossed over $1 billion worldwide, and won Phoenix a Best Actor Oscar.
The even less diplomatic answer: Warner Bros. and DC Films would like for Leto to kindly step off. Joker won't appear in James Gunn's soft reboot The Suicide Squad, and two planned movies featuring Leto's version have been shelved; it's pretty plain that the studios (like most fans) simply weren't psyched about the actor's take on the character, which at this point is looking very much like a one-and-done.
When will the Joker be seen onscreen again?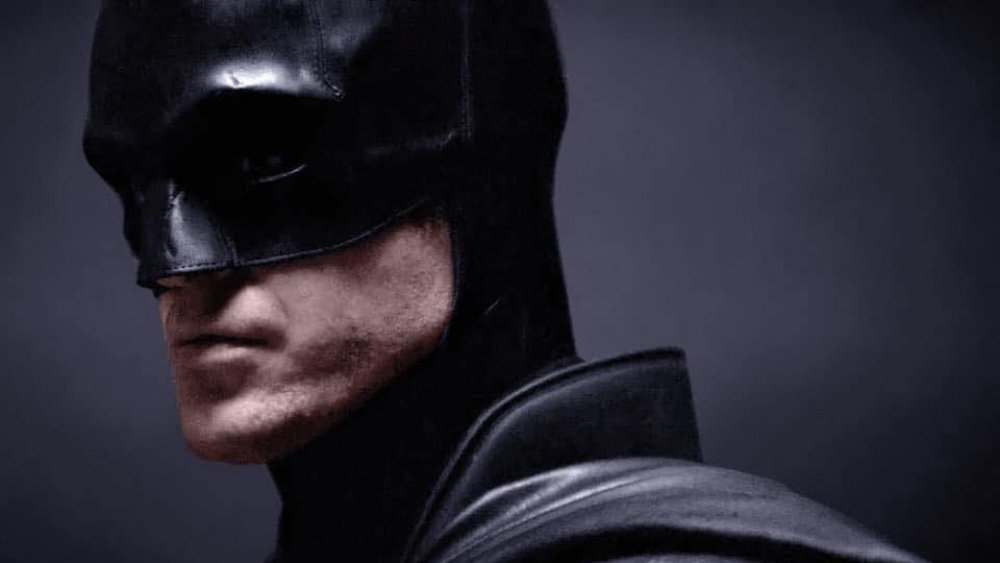 Warner Bros./DC Films
With Birds of Prey disappointing at the box office, and writer-director Matt Reeves' upcoming The Batman already well-stocked with villains, it's not at all clear when we might be seeing the Clown Prince of Crime onscreen again. Oh, sure, if Joker would have been a more traditional comic book film, a sequel would have been guaranteed — but Phillips has made it clear that the picture had always been conceived as a singular tale, and while Joker 2 is a possibility, it is in no way a certainty.
At the moment, a whole lot appears to riding on The Batman. If the movie flops, then Warner Bros. will have to go back to the Bat-drawing board with the Dark Knight and, more likely than not, all of his ancillary characters. (Yes, Margot Robbie's Harley Quinn will make at least one more appearance in The Suicide Squad, but beyond that, her big screen future is uncertain.)
If it's a success, however — and we get the distinct feeling that it will be — then it wouldn't surprise us to see the next cinematic incarnation of the Joker make his appearance in the flick's sequel. It's a strategy that worked out pretty well for Christopher Nolan and his Dark Knight trilogy, and if Mr. J happens to go on big-screen hiatus between now and the release of The Batman Comes Flapping Back (or whatever it ends up being called), fans will be more than ready for a new take on the villain.
Heck, maybe those fans will even get their wish, and the great Willem Dafoe will take on the role of the Joker next. First, though, The Batman has some box office butt to kick; the movie drops on June 25, 2021.