The Best Amazon Prime Video Arrivals Of March 2020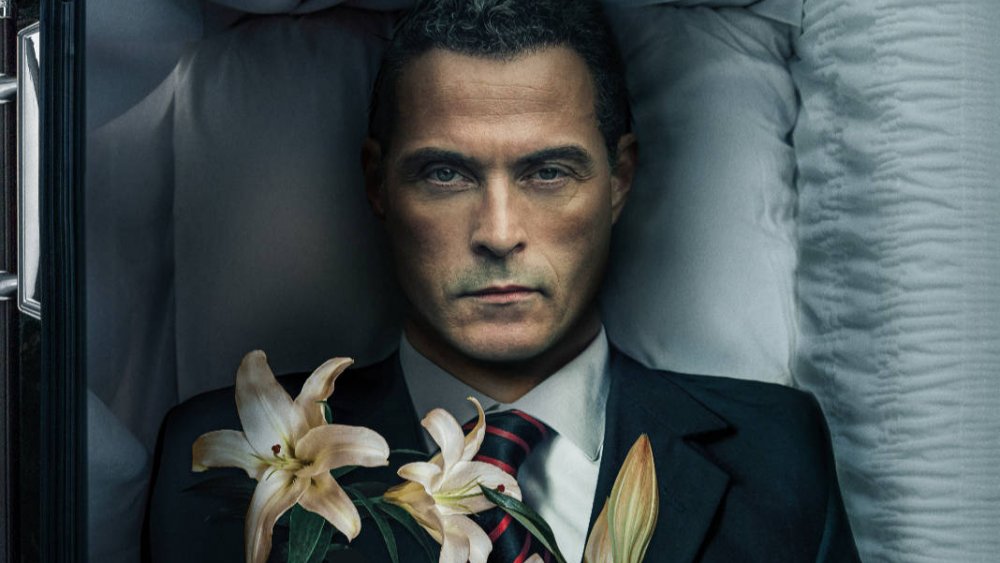 February 2020's extra leap year day will give Amazon Prime Video subscribers just one more day to wait for its new March offerings, which includes a promising new batch of original material.
On March 6, the new Prime series ZeroZeroZero follows a shipment of cocaine across countries and continents. The following week subscribers can watch Agatha Christie's A Pale Horse, starring Rufus Sewell as an antiques dealer turned sleuth. Toward the end of the month the Tribeca Film Festival winner Blow the Man Down makes its debut on Prime, following a pair of sisters as they uncover the darkest secrets of a coastal Maine fishing village.
Besides original content, Prime brings more movies and TV shows from outside properties to its streaming service in March and most will be available on March 1. While Prime notably toned down the screams in February, it dials the terror back up in March with a bunch of new horror films including the 2019 remake of a Stephen King film. Prime offers more laughs as well with Kevin Smith's latest film and the animated adventures of a high-kicking panda bear. 
For more about those and more, here are the best Amazon Prime Video arrivals of March 2020.
ZeroZeroZero: Season 1 - March 6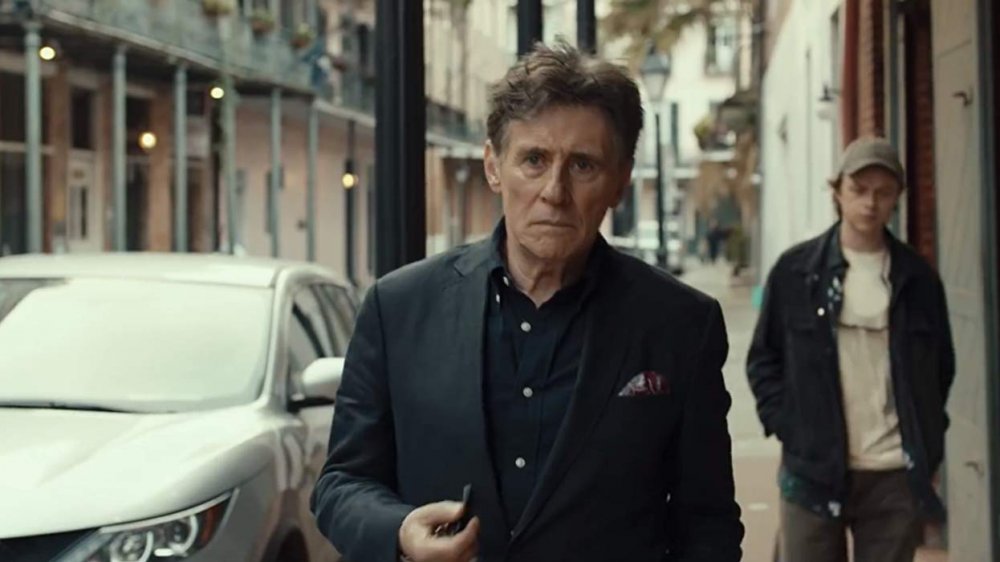 ZeroZeroZero follows a single huge shipment of cocaine and the violent power struggles sparked by the transaction. The original Prime limited series is based on the 2015 novel of the same name by Roberto Saviano, who first rose to fame with his 2008 nonfiction book Gomorrah about organized crime in Italy. 
We've all likely seen shows and movies about drugs changing hands in clandestine meetings in warehouses or in the docks of a major city, but ZeroZeroZero encompasses more than a single illegal transaction. Director and co-creator Stefano Sollima told Reuters in 2019 that the goal of the series was to demonstrate how "all of us, even if you, personally, don't use it... you're not involved in any illegal activity that comes with cocaine, your life is still affected by it." To do that, the series takes us to Mexico where cartels make the cocaine, to Italy where we meet the criminal organizations distributing it, and to America where successful and supposedly legitimate businessman Edward Lynwood (Gabriel Byrne) and his shipping company act as a middleman between Mexico and Italy.
Judging by the tense trailer filled with explosions and gunfire, things don't go as planned for any of the parties involved. Author Saviano told Reuters that "Like petrol fuels motors, cocaine fuels human bodies." Premiering on March 6, ZeroZeroZero promises to show us how. 
Agatha Christie's The Pale Horse: Season 1 - March 13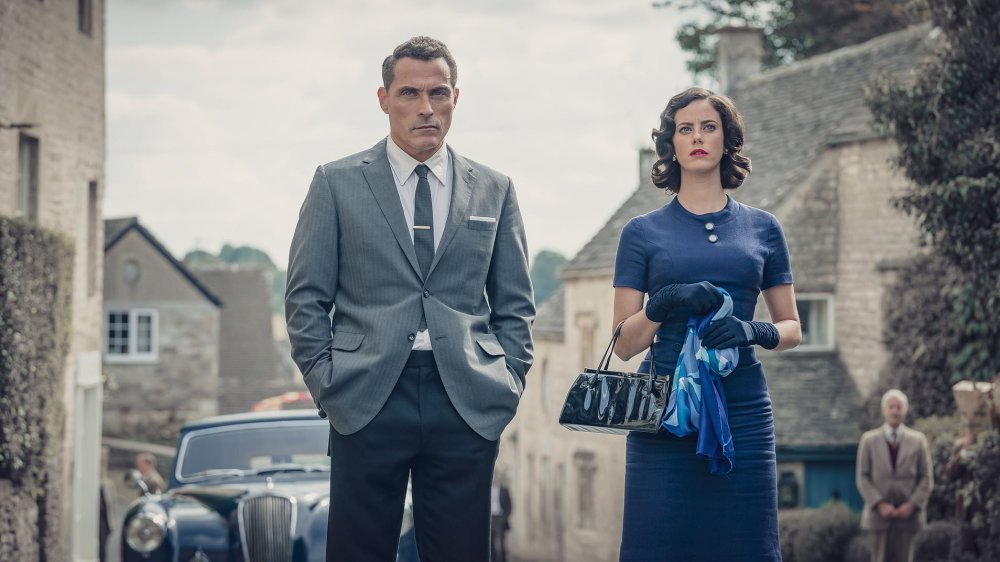 When Mark Easterbrook's (Rufus Sewell) name is found on a list in a dead woman's shoe, it inspires the antiques dealer to take a break from his usual work to solve a mystery in Agatha Christie's The Pale Horse. But unlike other sleuths, Easterbrook isn't chasing clues for the thrill of the hunt or as an intellectual exercise. Easterbrook's adventures become a matter of survival once he discovers most of the other names on the list belong to the recently deceased.
Based on the 1961 Agatha Christie novel, The Pale Horse is a murder mystery that threatens to become a supernatural thriller. As Easterbrook continues to investigate things on his own, he discovers a theory that the list's victims all somehow made themselves enemies of a coven of witches that is mystically killing them off. Easterbrook, who calls himself "a rational man" in the series trailer, has his view of reality challenged as he digs deeper to learn the truth and hopefully prevent his own untimely death. 
Fittingly, Agatha Christie's The Pale Horse premieres on Amazon Prime Video on Friday the 13th of March.
Blow the Man Down - March 20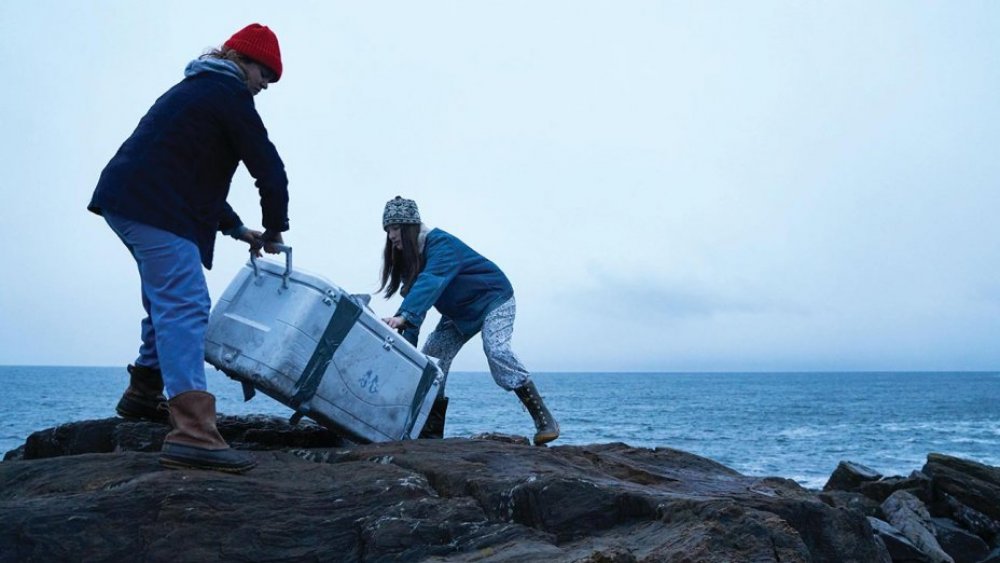 On the night of her mother's funeral, Mary Beth Connolly (Morgan Saylor) runs afoul of a would-be rapist who winds up dead for his trouble. Mary Beth confides in her sister Priscilla (Sophie Lowe) and the pair decide hiding the body is safer than going to the police. Unfortunately, the coverup starts the sisters on a dark road that reveals more than they ever wanted to know about their small coastal fishing village Easter Cove.
Part drama, part mystery, and darkly comic, Blow the Man Down made its world premiere at the 2019 Tribeca Film Festival where the writer/director team of Bridget Savage Cole and Danielle Krudy won best screenplay in a U.S. narrative feature. THR's review praised the film for "droll dialogue, a female empowerment theme and a sly use of crime elements."  In particular THR's Caryn James was impressed with the genuine small-town feel Cole and Krudy capture with the film, and delighted in the portrayal of Easter Cove's "snoopy town patriarchs" played June Squibb, Annette O'Toole, and Marceline Hugot.
With a trailer that looks just as cleverly funny as it does suspenseful, Blow the Man Down is set to impress Prime subscribers when it premieres on Friday, March 20.
Action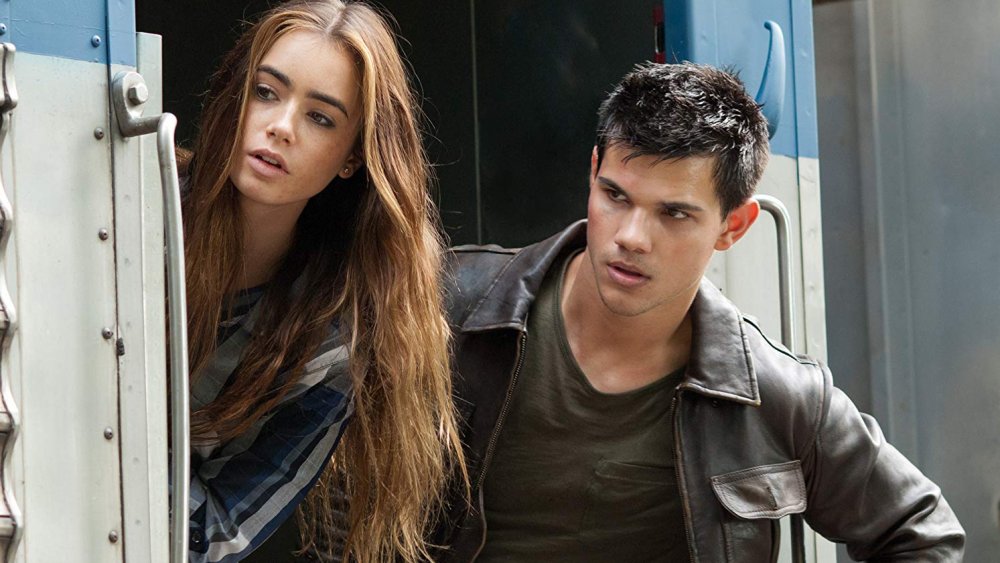 In April 2019 the history-making writer and director John Singleton passed away after suffering a massive stroke. Nominated for the Academy Award for Best Director for 1991's Boyz N The Hood, Singleton was not only the first African-American to be nominated for the award, but the youngest person ever to receive the nomination. On March 1, Prime Video subscribers can stream Singleton's final film — 2011's Abduction, starring Taylor Lautner of Twilight fame. Lautner plays Nathan, a young man whose recurring nightmares lead him to discover he's not who his family has told him he is. Joined by classmate Karen (Lily Collins), Nathan's revelations about his identity send him on the run from assassins and uncover a conspiracy revolving around the CIA and Serbian terrorists. 
For more thrills, there's 2012's star-studded Man on a Ledge, in which Sam Worthington plays disgraced cop Nick Cassidy who risks his life in a desperate gamble to clear his name. And if you prefer swords to gunfire, you can transport to the twelfth century with 2014's Richard The Lionheart.
March 1
Abduction (2011)
Man on a Ledge (2012)
Richard the Lionheart (2014)
Thriller/Horror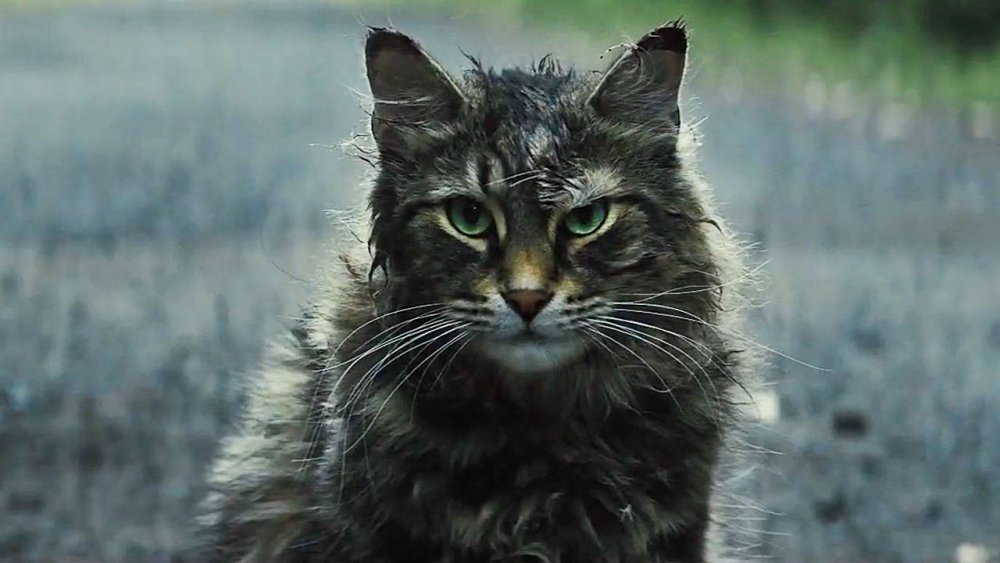 One of the most recent films coming to Prime to March falls under its scarier categories — 2019's Pet Sematary. Based on the 1983 Stephen King novel about a family transplanted to Maine, Pet Sematary stars Jason Clarke as Louis Creed, whose discovery of an ancient burial ground that allows the dead to return to life leads to all kinds of nasty repercussions. This is the second film to adapt this particular King story, with the first appearing in theaters in 1989. The more recent version taps John Lithgow as Jud Crandall — the Maine native who tells Creed about the fateful burial ground — who was played by Fred Gwynne of Munsters fame in the original.
Pet Sematary isn't the only horror remake appearing in March. On March 1, you can watch Jim Broadstreet's 2006 remake of George Romero's Night of the Living Dead and its sequel Night of the Living Dead: Resurrection.
For something with more twists and turns than zombies, on March 21 Prime begins streaming 2019's I See You, starring Helen Hunt. I See You begins with the disappearance of a young boy and follows the efforts Greg Harper (Jon Tenney) to solve the mystery while contending with the fallout of his wife's recent affair.

March 1
The Crazies (2013)
The Descent (2006)
The Descent: Part 2 (2010)
Night of the Living Dead (2006)
Night of the Living Dead: Resurrection (2013)
The Skull (1965)
March 19
Pet Sematary (2019)
March 21
I See You (2019)
Comedy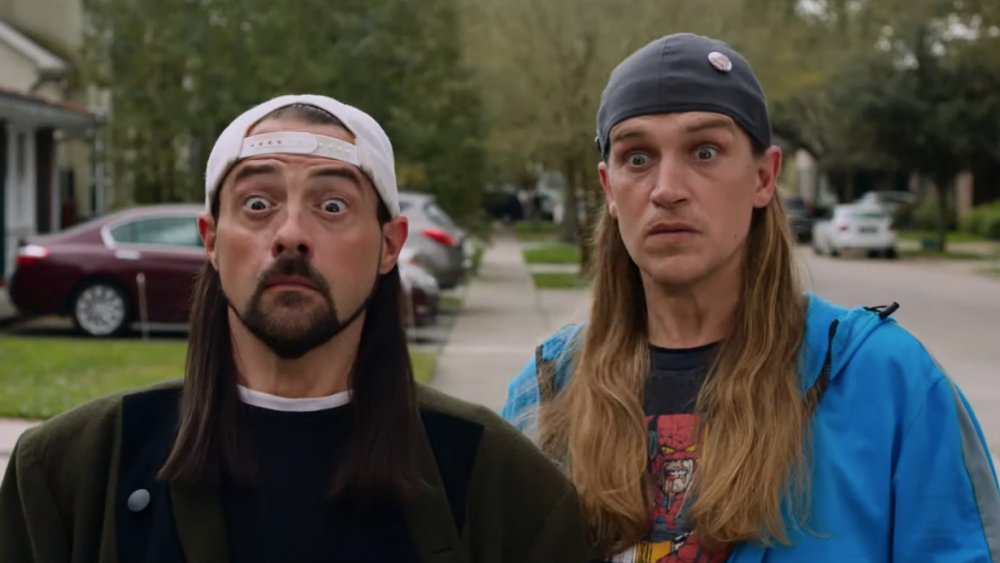 On Friday the 13th, Amazon Prime Video begins streaming 2019's Jay and Silent Bob Reboot — the follow-up to 2001's Jay and Silent Bob Strike Back (which was supposed to be the last of Kevin Smith's View Askewniverse flicks, but the fans wanted more). The goofy stoner heroes Jay (Jason Mewes) and Silent Bob (Kevin Smith) go on a road trip just as they did in the previous flick, but this time to sabotage the making of a film based on Bluntman and Chronic — the superheroes Jay and Bob's likenesses helped create. Just about everyone from Smith's previous View Askewniverse movies makes an appearance, including Dante Hicks (Brian O'Halloran), the hapless hero who wasn't supposed to be there today in 1994's Clerks — Smith's first film.
But if you're looking for something with fewer references you'll want to hide from the kids, starting March 1 Prime streams 2008's animated comedy Kung Fu Panda. Jack Black voices the clumsy panda Po, who needs to figure out a way to be the dropkicking warrior he's always wanted to be so he can defeat the villainous snow leopard Tai Lung (Ian McShane).
March 1
Chilly Dogs (2001)
Henry's Crime (2010)
Kung Fu Panda (2008)
March 13
Jay and Silent Bob Reboot (2019)
March 23
A Good Old Fashioned Orgy (2011)
Television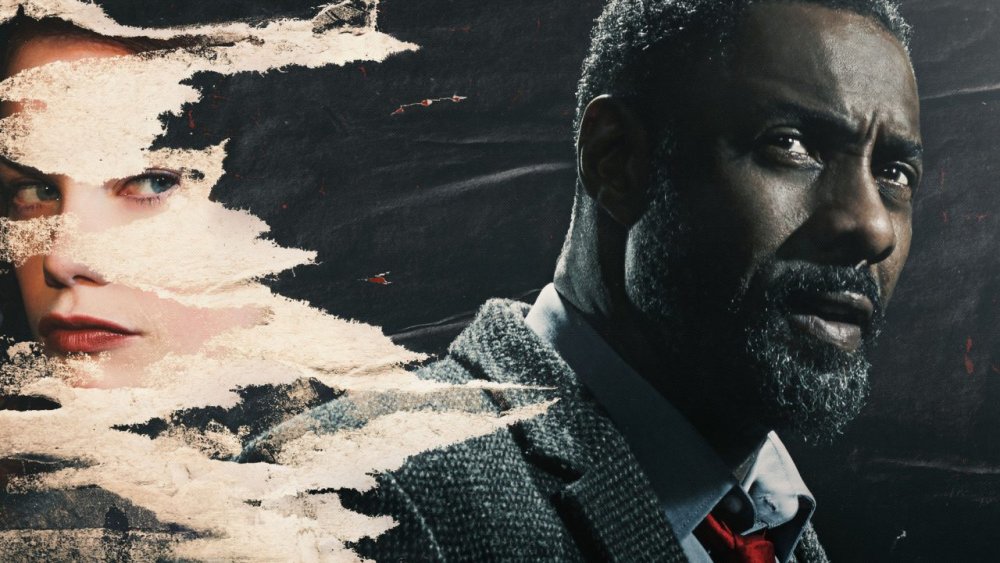 Most of Prime's March television additions are its own original series. But one noteworthy standout is the fifth and most recent season of Luther – the hit BBC One psychological crime drama starring Idris Elba as Detective Chief Inspector John Luther. This season finds the titular hero chasing a macabre killer while trying to deal with the return of an old acquaintance, believed killed earlier in the series. 
While you have to wait to March 23 to watch season 5 on Prime, Luther's previous four seasons are there now. Like most BBC series, the seasons are relatively short; the longest season of Luther, its first, is six episodes long. So if you're a fan of binging — and particularly if you're also a fan of Idris Elba — it might be the perfect series to check out.

March 6
ZeroZeroZero: Season 1
March 13
Agatha Christie's The Pale Horse: Season 1
March 23
Luther: Season 5