The Best New Amazon Prime Video Arrivals Of February 2020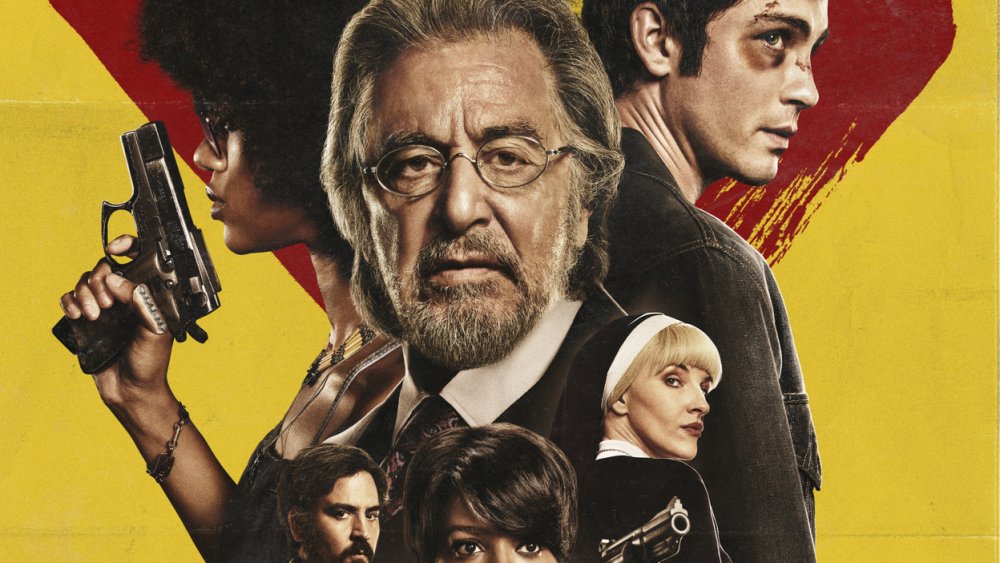 The new year and decade is here, and February is close behind. As resolutions fall by the wayside and the gyms starts to empty, Amazon Prime Video will have a diverse new batch of offerings streaming starting February 1. 
The feather in Prime's February cap is the new original series Hunters, starring Al Pacino as Meyer Offerman. The series follows a group of private citizens — put together by Offerman, a concentration camp survivor — who band together to bring justice to Nazis in 1977's New York City.
The last few months on Prime have featured a fairly heavy dose of horror. Amazon dials back the screams a bit in February while offering classic favorites for all tastes. Action fans will have new offerings from leading men like Arnold Schwarzenegger and martial arts master Jackie Chan. If you're looking for laughs, there's an '80s Cheech & Chong classic along with a more recent dramedy starring Awkwafina. Patrick Swayze and Demi Moore will be there to reminds us that love can survive from beyond the grave, and there's still plenty of screams and thrills if that's what you're looking for. 
Here's the best of Amazon Prime Video's new arrivals for February 2020. 
Hunters: Season 1 - February 21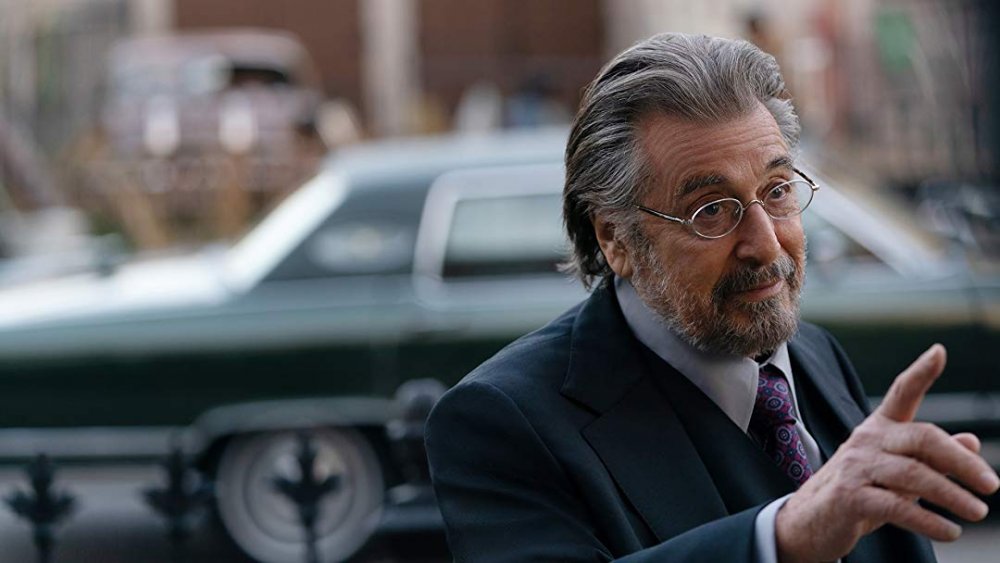 Produced by Jordan Peele, Amazon Prime's Hunters looks like the show to watch in February. Hunters is a conspiracy thriller set in New York City in the '70s, following a group of vigilantes led by concentration camp survivor Meyer Offerman. The group discovers hundreds of high-ranking Nazi officials are living in secret in America, and they decide to take justice into their own hands. 
Former Percy Jackson star Logan Lerman leads the cast as Jonah Heidelbaum, a young man who joins the Hunters after his grandmother's murder. He's recruited by Meyer Offerman, played by Al Pacino, who makes his TV series starring debut with Hunters. 
A trailer for Hunters dropped in early January. The teaser has a darkly comic, brutal Quentin Tarantino feel that makes good use of the 1977 Talking Heads classic "Psycho Killer" while giving us our first look at this diverse band of Nazi hunters. Along with Pacino and Lerman, the crew includes Kate Mulvany as the gun-toting nun Sister Harriet, veteran character actors Saul Kubinek and Carol Kane as the weapons experts Murray and Mindy Markowitz, Tiffany Boone as lockpicker Roxy Jones, How I Met Your Mother's Josh Radnor as master of disguise Lonny Flash, and Louis Ozawa Changchien as soldier Joe Torrance. Meanwhile both the Hunters and their Nazi targets are pursued by FBI Agent Millie Malone, played by Jerrika Hinton — best known as Dr. Stephanie Edwards on the medical drama Grey's Anatomy. 
Action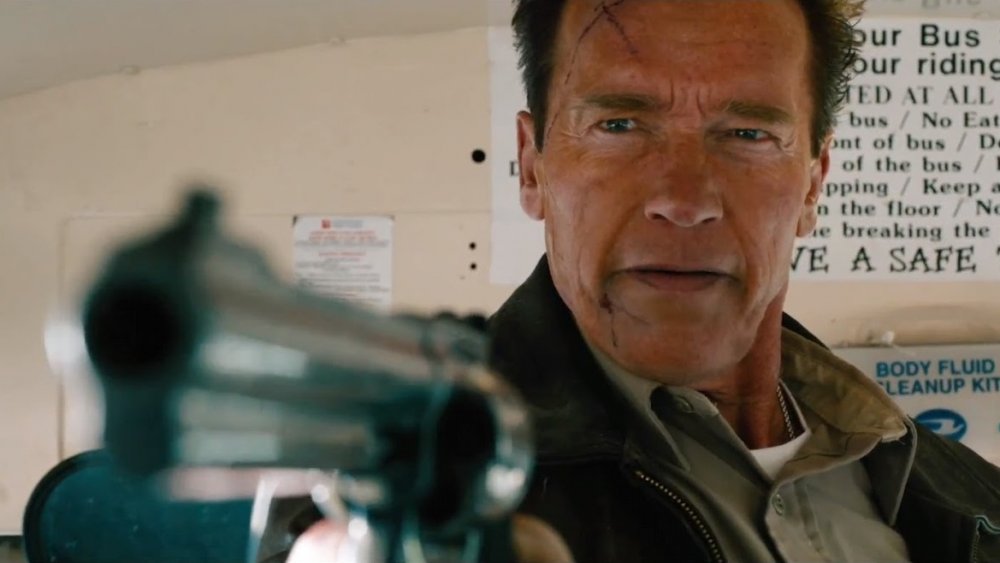 Three of Amazon Prime Video's best action offerings will be available for streaming as soon as February is here. 
Released two years after Arnold Schwarzenegger's second term as governor of California ended, 2013's The Last Stand was his first leading action role since 2003's Terminator 3: Rise of the Machines. Schwarzenegger stars as a small-town sheriff pulled into a conflict between the drug lord Gabriel Cortez (Eduardo Noriega) and the FBI agents racing to stop him from crossing the border. Unfortunately for Sheriff Ray Owens, the drug lord's path to freedom leads through the small town of Sommerton Junction, Arizona, so Owens won't be able to sit out the fireworks. 
If you like your action with a few more chuckles, on the same day you can watch 2010's The Spy Next Door. Jackie Chan stars as CIA Agent Bob Ho who pulls double duty babysitting his neighbor's kids and protecting them from murderous spies. 
For a film filled with vibrant color and a long list of stars, there's the comic strip-inspired Dick Tracy from 1990. Warren Beatty stars as the titular police detective, pop star Madonna is there as Breathless Mahoney, and joining them is an ensemble cast including Al Pacino, Mandy Patinkin, Dustin Hoffman, Kathy Bates, Dick Van Dyke, Catherine O'Hara, and James Caan.
February 1
Dick Tracy (1990)
The Last Stand (2013)
The Spy Next Door (2010)
February 4
Jallikattu (2019)
February 15
American Ultra (2015)
Danger Close (2019)
Thriller/Horror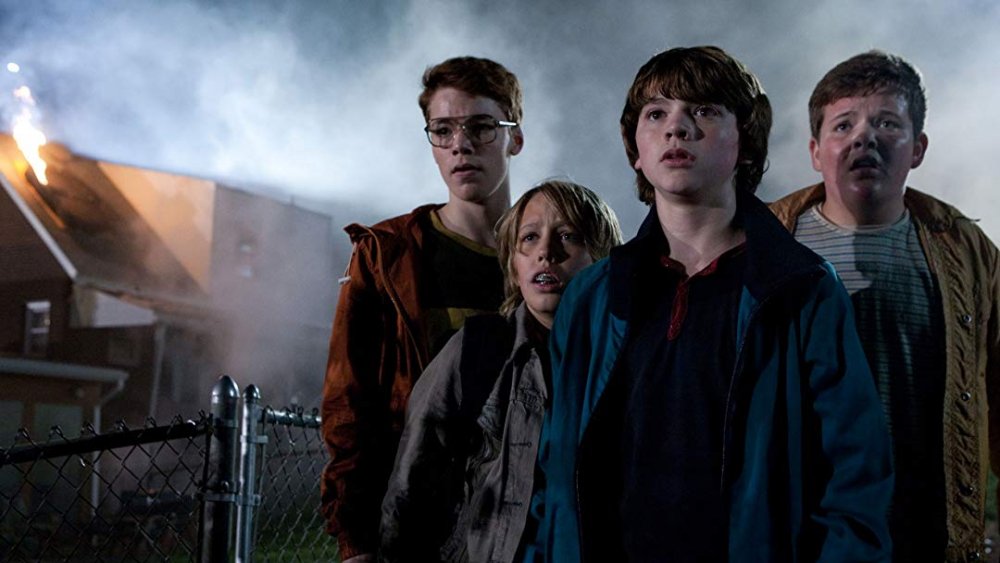 Don't feel like choosing between laughing or screaming? On February 3rd, Amazon Prime Video will be streaming 2012's horror comedy The Cabin in the Woods. Starring sometimes thunder god Chris Hemsworth, The Cabin in the Woods follows a group of college students whose forest trip turns bad when they run into zombies. Fans of the classic horror/action/comedy TV series Buffy the Vampire Slayer will definitely want to tune in as Buffy creator Joss Whedon co-wrote the zombie flick, and Buffy veteran Drew Goddard co-wrote and directed it. 
For not quite so many laughs but a heavy dose of Stranger Things-esque nostalgia, there's 2011's Super 8, in which a group of young teenagers run afoul of a dangerous creature. Super 8 marked a major collaboration between J.J. Abrams and Steven Spielberg, and was known for callbacks to '80s classics like E.T. and The Goonies.
February 1
Captain Kronos – Vampire Hunter (1974)
Judgment Day (1999)
February 3
The Cabin in the Woods (2012)
February 16
47 Meters Down: Uncaged (2019)
February 18
Super 8 (2011)
Drama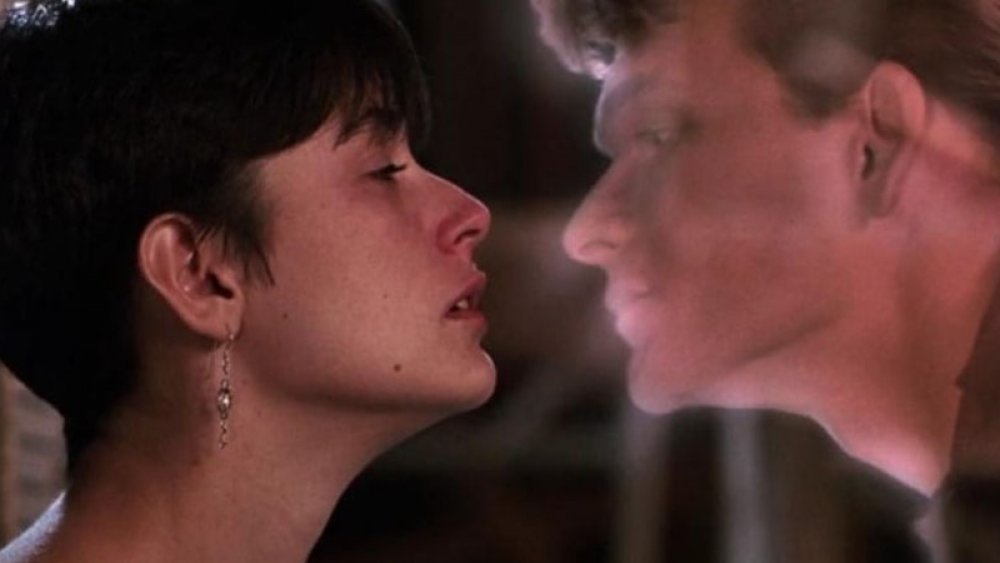 If you were around in 1990, then you know there was no way of escaping the romance fantasy Ghost. Starring Patrick Swayze and Demi Moore, Ghost tells the story of Sam Wheat's (Swayze) refusal to let death take him away from the love of his life, Molly (Moore). When Sam is murdered, his ghost remains on Earth by Molly's side. Sam eventually finds help in the form of Oda Mae Brown (Whoopi Goldberg), a woman who works as a fake psychic but who learns she actually can communicate with the dead. Ghost was a huge hit when it was released, and singlehandedly revived interest in the Righteous Brothers' 1965 recording of "Unchained Melody."
From the other end of the '90s, there's Buffalo '66. If you were released from a lengthy stay in prison, what would be the first thing you'd do? Obviously, you'd kidnap a tap dancer and tell her to pretend to be your wife in order to impress your parents. That's what Billy Brown (Vincent Gallo) does in the acclaimed indie crime drama with a rich ensemble cast including Vincent Gallo, Anjelica Huston, Mickey Rourke, and Rosanna Arquette.
Into the current century there's 2005's Lord of War, starring Nicolas Cage as an arms dealer, there's 2009's award-winning Precious, and 2012's Channing Tatum-led stripper dramedy Magic Mike. 
February 1
A Little Princess (1995)
Buffalo '66 (1998)
Ghost (1990)
Lord of War (2005)
Magic Mike (2012)
Precious (2009)
February 5
Warrior (2011)
February 9
Alive (2019)
Comedy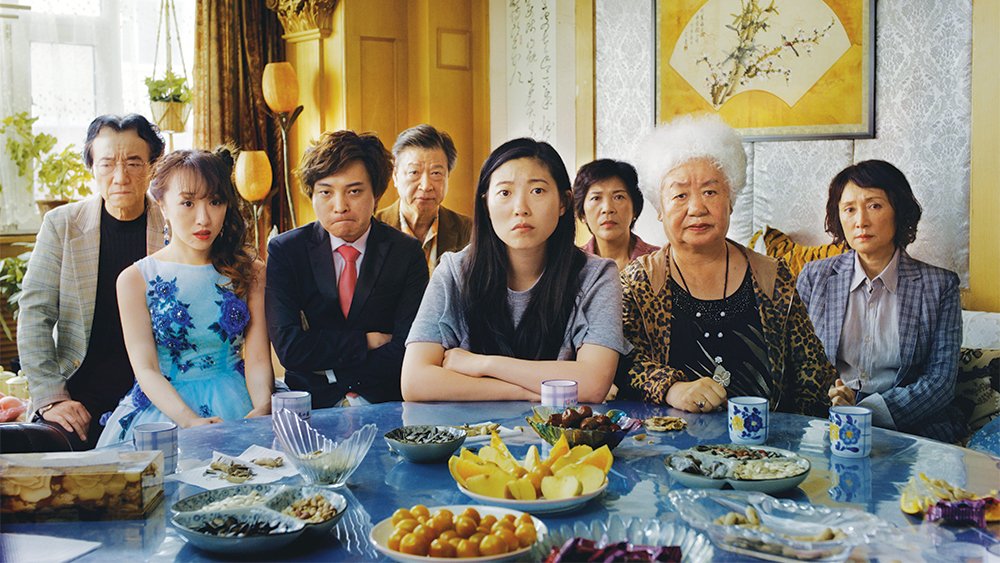 Two days before Valentine's Day, Amazon Prime Video subscribers can watch 2019's The Farewell, the touching comedy drama that won Awkwafina her Golden Globe for Best Actress – Musical or Comedy. Awkwafina stars as Billi, a woman who returns to China after learning her grandmother has only a short while to live. Rather than tell her grandmother of her impending fate, Billi and her family decide to stage a fake wedding to afford everyone a chance to say goodbye.
If you like your laughter with fewer tears mixed in, Amazon Prime won't leave you in the cold. Two classic '80s comedies start streaming on Prime on February 1. For comedy that's more legal in some states than others, there's 1983's Cheech & Chong's Still Smokin', equal parts live performance and sketch comedy. Then there's 1989's Earth Girls Are Easy, starring Geena Davis as a woman who befriends a trio of furry aliens played by Jeff Golblum, Damon Wayans, and Jim Carrey. 

February 1
Cheech & Chong's Still Smokin' (1983)
Earth Girls Are Easy (1989)
February 6
Disaster Movie (2008)
February 12
The Farewell (2019)
Television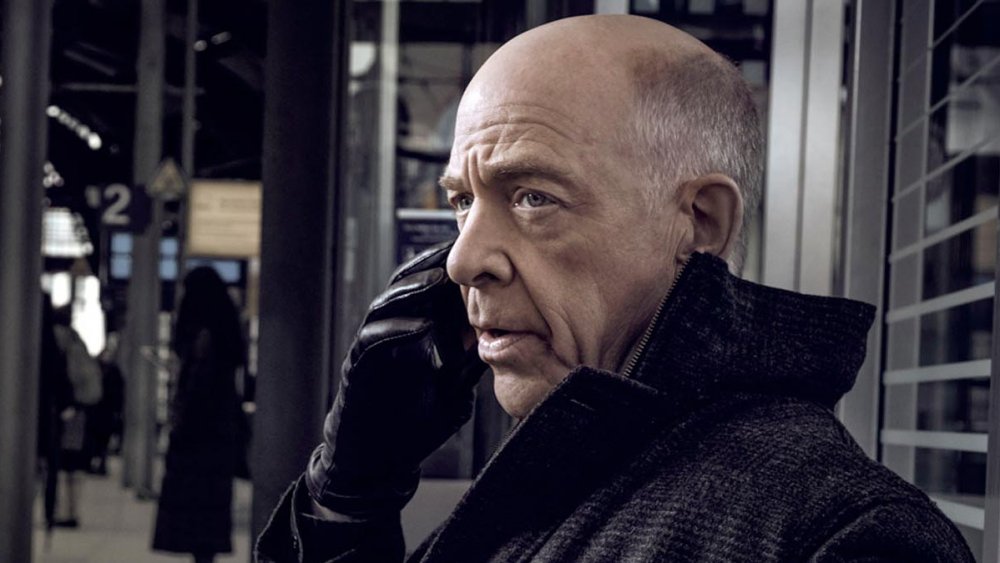 While we're definitely looking forward to the Amazon Prime original Hunters, much earlier in February, Prime subscribers can watch both seasons of the JK Simmons-led Counterpart. 
Formerly on Starz, Counterpart is a science fiction thriller series starring Simmons as both Howard Silk and, well, Howard Silk. Simmons' character works for the fictional United Nations agency, the Office of the Interchange (OI). After decades of working for the agency, Silk still doesn't know exactly what his work is really all about. He eventually learns that a parallel Earth exists and his agency is in charge of any travel between the worlds. The Howard Silk of the second Earth — or the "Prime" Earth — is a much more accomplished agent of his version of OI, and Simmons plays both roles. 
Counterpart is no stranger to acclaim. The series enjoys an extremely impressive score on the aggregate site Rotten Tomatoes, but regardless its cancellation was announced early in 2019. Sadly, you won't be able to watch any Counterpart stories after season 2, but 20 episodes of an acclaimed TV show led by an Academy Award winner sounds like pretty decent binge fare for anyone. 
February 1
Counterpart: Seasons 1 & 2
February 21
Hunters: Season 1