The New Netflix Horror Series Too Scary To Finish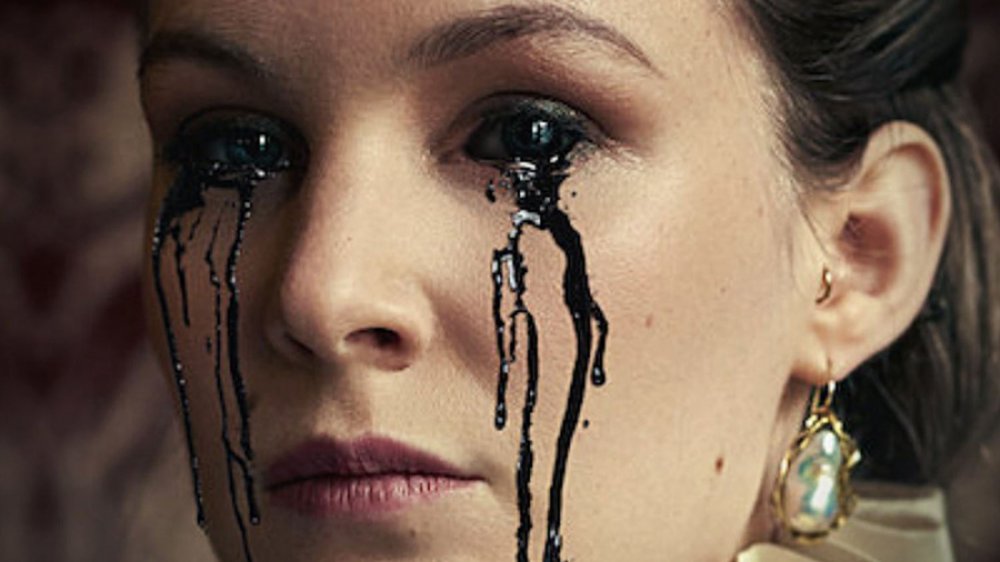 Netflix
You wanna see something really scary?
It may have flown under the radar until now, but Netflix subscribers are taking to social media in droves to sing the dark praises of the original series Ares. It is, they say, scary as hell — so much so that some haven't even been able to finish it.
If this is your first time hearing of Ares, you're not alone. The first season dropped to little fanfare on January 17th, and as it is a Dutch-language series with a cast unknown to most Americans, it wasn't exactly hotly anticipated stateside. Those viewers who decided to give it a whirl, however, quickly discovered that they may have bitten off more than they could chew.
The show deals with Rosa (Jade Olieberg), a first-year medical student attending classes in the Netherlands. In an attempt to network, she joins a secretive student organization known as Ares, and comes to find out that it is secretive for a reason: it is "hiding a horrifying secret," according to Netflix's official synopsis, and no, it doesn't get any more specific. If you want to find out what the secret is, you'll just have to watch Ares for yourself. If you dare.
The cast full of unfamiliar faces is sure to make the proceedings even more visceral and disorienting for Americans, and the eight-episode series is said to declare its intent to scare your pants off from its outset (as in, within the first few minutes). If you're a horror fan who is turned off by foreign-language fare, now may be a good time to reassess that preference.

What are fans saying about Ares?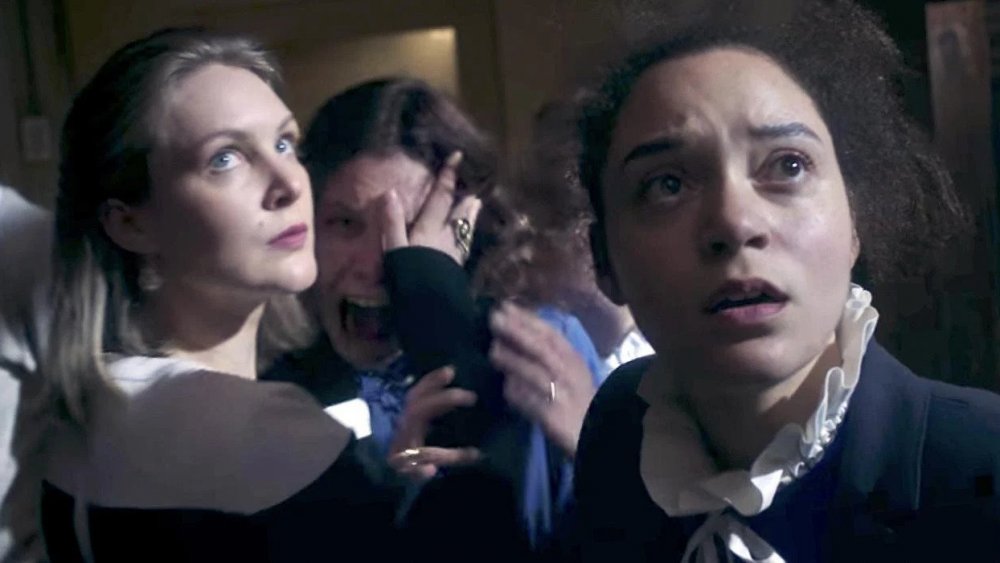 Netflix
The Twitterverse is positively freaking out over the series, with a goodly number of users being eager to turn non-Dutch horror fans on to it. "Has anyone watched this Ares series on Netflix?" asked user @MikeStuchbery; his query was followed by the word "holy" with too many O's, followed by another word containing too many I's, which we will not print here. User @mood_blu wondered, "How the ever loving f**k is this show being slept on?" Yes, it seems that Ares seems to bring out the profanity in many of those who watch it.
Meanwhile, user @shesmessyx stated flat-out, "Ares on Netflix is so f***ing disturbing I can't finish it." The series also nearly conquered user @CCTabet, who wrote, "I don't even know why I finished [Ares], it freaked the hell out of me... I would love to read black female critics' thoughts on the show — it's got as much social commentary as a Jordan Peele film."
Geez, now we're really intrigued. Like we mentioned before, though, if you do decide to check out Ares, don't expect a slow start. Wrote user @_angpowers, "3 minutes into that new Ares show on Netflix and I am shook as hell... the only other 'scary' TV show I genuinely enjoy is [The Haunting of Hill House]. I have high hopes for this show."
Well, we know what we'll be binging this weekend. As of right now, there's no word on whether Ares will be renewed for a second season — but judging from the responses it's provoked in so many famously subtitle-averse Americans, we like its chances.
What other non-English language Netflix horror series deserve attention?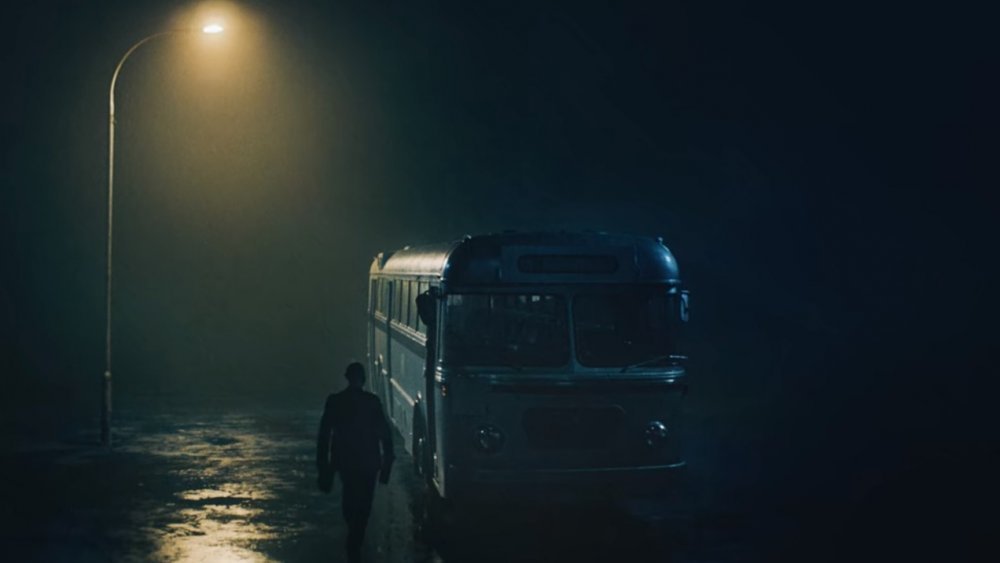 Netflix
If you're not one of those subtitle-averse types, and you're in the mood for even more fingernail-biting horror which doesn't have that distinctly American sensibility, we've got a few suggestions for you. Of course, there are more foreign series being added to the streamer every month, and it's always worth browsing to see what's new — but when it comes to the scariest foreign serials, these are our picks.
There is only one, eight-episode season of the French series Marianne, as the show was cancelled earlier this year — but it is a hell of a season. It follows a young novelist (Victoire Du Bois, Call Me By Your Name) who discovers that her characters are manifesting in the real world during a trip to her hometown. The season ends on a bit of a cliffhanger, so it's a bummer it wasn't picked up for a second one — but the eight slow-burn, creepy episodes are well worth a watch.
Typewriter is an Indian series from director Sujoy Ghosh, whose list of credits in his home country is a mile long. Its five-episode first season introduces us to a band of intrepid young ghost hunters who are captivated by an old, foreboding house and a mysterious book. The series has received rave reviews, with Metro going so far as to opine that it's the scariest thing on Netflix.
Finally, you simply have to check out Bloodride, a Norwegian anthology series which examines a different, doomed passenger on a mysterious bus with each of its six episodes. The series' sinister framing device is creepy enough on its own, and its tight, taut, stories all bring the creepy goods.