Fans React To Robert Pattinson's Batman Reveal
Let the Battinson bonanza begin.
When Matt Reeves, the co-writer and director of the upcoming superhero film The Batman, shared to Twitter the first camera test of Robert Pattinson as Gotham's greatest protector, the internet practically collapsed in on itself. For a brief moment, it felt as though the world stopped turning — a sudden halt spurred by the thousands of tweets sent out by fans responding to the big reveal. #RobertPattinson and #TheBatman began trending on Twitter, and the hashtags #Daredevil and #ArkhamKnight started picking up steam as well, as fans drew comparisons between the visuals of the Pattison Batsuit and other superhero media. 
As with any reveal of this sort — one that gives the world the first official glimpse of an actor in costume as a beloved, internationally recognized pop culture figure — reactions to Pattinson as Batman have been mixed. From expressions of amazement and excitement to admissions of disappointment and complicated feelings bordering on genuine anger, here's how fans have reacted to Robert Pattinson's Batman reveal.
Some people loved the Battinson reveal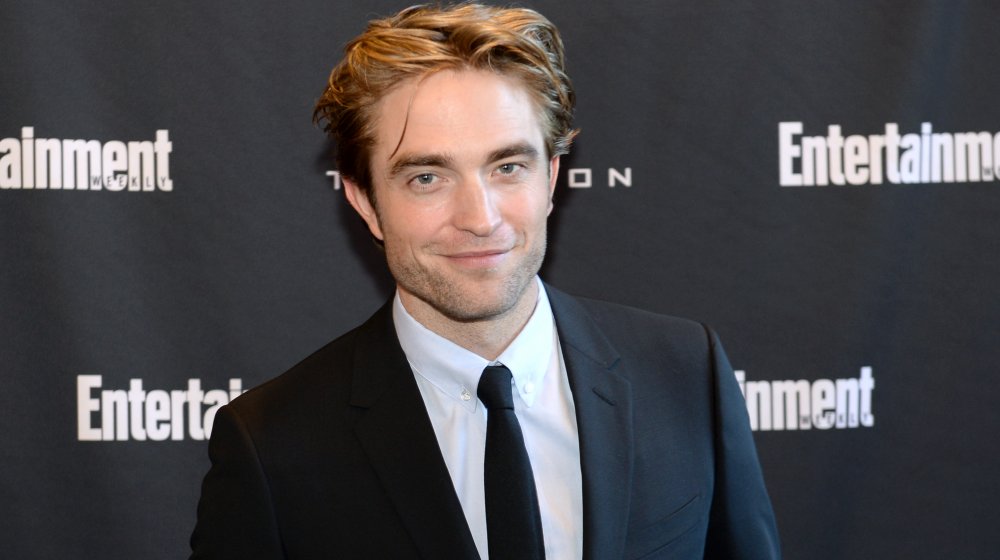 Andrew Toth/Getty Images
Within minutes of Reeves dropping the video of Pattinson suited up as Batman, many fans made their elation known. It seemed that the majority of early responses to the reveal were positive, with countless Twitter users gushing over the first-look footage. 
One user wrote, "I'm ecstatic. This movie will be amazing." Another added that they enjoyed both the way the Battinson suit looks and the way the score for The Batman, written by Michael Giacchino and teased in the camera test video, sounds: "The Batman teaser looked really dope. I especially loved the tone that was playing during it. Hope to get a fleshed out version of it when it releases."
Plenty of fans analyzed the video with a keener eye, picking up on possible references to Batman's past and to other iterations of the character. Comparisons were made to the new Batsuit for The Batman and the costumes seen in Batman: Arkham Knight, Arkham Origins, and Batman: Gotham Knight. Many also noted that the video felt somewhat like a tease for a Daredevil project, since it's dimly lit and doused in a striking red hue similar to the color of the Marvel hero's suit. 
"I'm definitely getting some Daredevil vibes," Twitter user @ChibuikemMolok1 wrote. "The new Batman suit looks incredible for what it is. Man I'm so excited for Matt Reeves take on the character."
One fan, who was actually one of several who presented this theory, posited that the new Bat-symbol could be made from a gun — perhaps the one used to murder Bruce Wayne's parents. That fan also wrote on Twitter that Pattinson "looks amazing," and that they "can't wait" to see The Batman.
"Very much excited for the movie... Fantabulous first look from #MattReeves can't wait for the movie.. one hella of a suit... DC is absolutely back!!" user @lamaks2132 shared. Another fan tweeted a simple but impactful response to the reveal: "A simple camera test and I am 300 times more excited for Pattinson as Batman."
Others aren't thrilled with how Robert Pattinson's Batman looks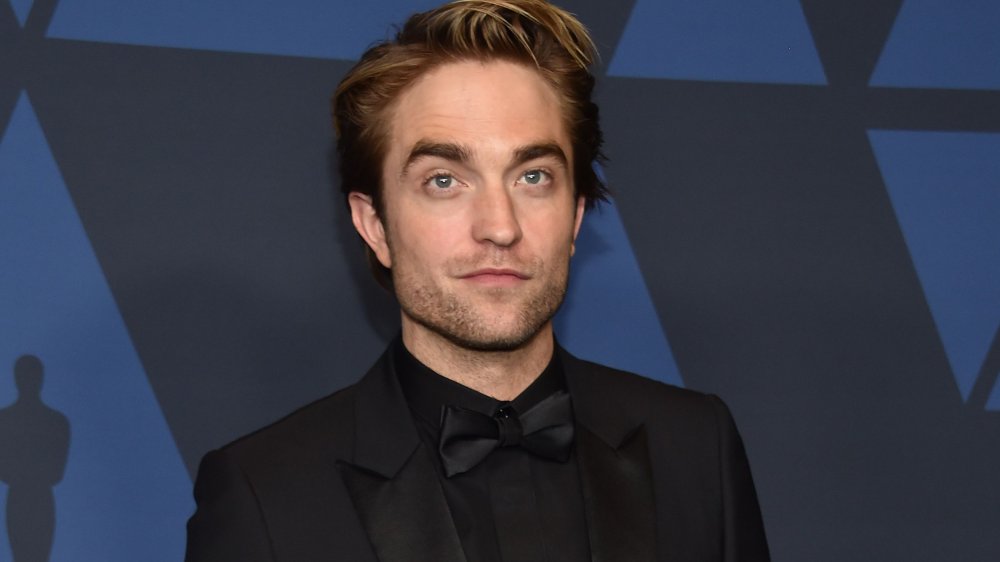 Chris Delmas/Getty Images
Unfortunately, the initial wave of positive reactions to the Battinson reveal was soon met with one of negative responses. People slammed the reveal video as "lame" and "stupid," and used plenty of unsavory words to criticize the way Pattinson looks as Batman. 
"So basically it's yet another ugly armor suit, only this time they couldn't even be bothered to make the emblem look good," user @ReidWmMason1 tweeted. "Wow. Is there a rule at WB/DC that no Batman actor can have a decent-looking costume anymore?" 
Another fan wrote on Twitter, "The new Batman suit is ugly if you ask me. I do like the mask and the collar, but I'm not a fan of the armor look." Meanwhile, NRG Esports' Richard "KingRichard" Nelson minced no words in saying, "Bruh that Batman reveal is terrible." 
This trend of unfiltered reactions to the reveal continued all across Twitter, with one fan tweeting, "Excuse me for my language but that is just f****** awful! I know [Ben] Affleck had doubters, but as soon as we saw him in the suit, no one, no one doubted then! I'm a huge batman fan and this may very well be the first time I don't go see the movie."
While that fan clearly believes Ben Affleck was the best Batman and that Pattinson can never measure up, others have said that seeing this reveal for The Batman solidifies the notion that Christian Bale is the best actor to have stepped into the Batsuit. User @sham_cb argued, "Batman should have ended when Christian bale stopped playing him. Stop over killing it! Affleck was terrible, Robert is out here looking like daredevil...STOP IT."
All things considered, this feels like a fairly normal response to a reveal of this caliber. Not everyone was going to love how Pattinson looks as Batman, and not everyone was going to hate it (well, at least that's what Reeves and the rest of the film's team would hope). It's just the name of the superhero movie game. Though plenty have been vocal about both their adoration for and disdain toward Pattinson's Batman reveal, some have maintained a cool head and advised others do the same until The Batman actually opens in theaters. As one fan tweeted, "People deciding the new Batman is s**** after one short teaser image... I thought Guardians of the Galaxy looked terrible after one image. A talking raccoon and a tree? No, thanks. Yeah, it's one of my favourite films. Wait and see." 
The Batman will fly into theaters on June 25, 2021.