Pattinson Doubles Down On His Head-Turning Batman Comments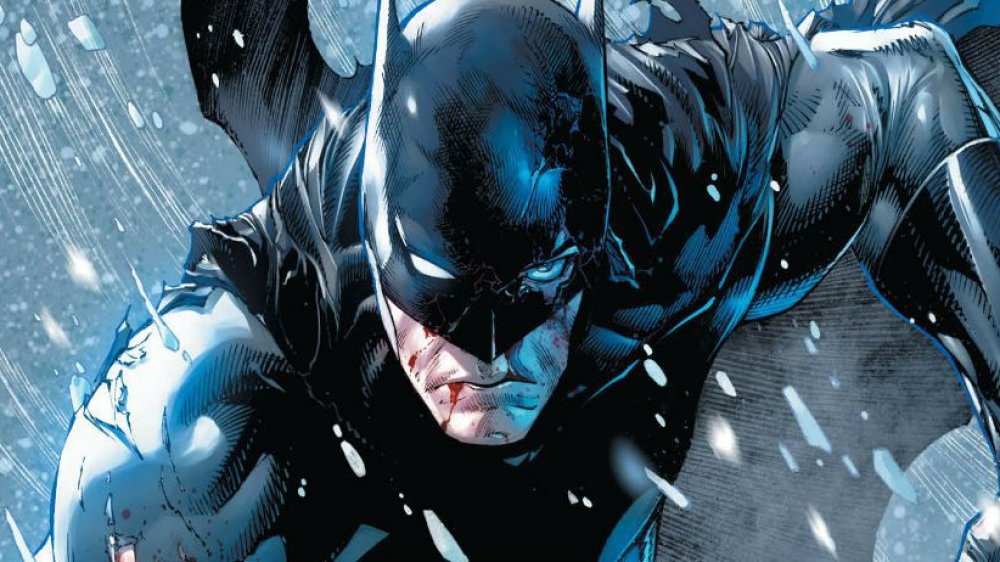 Tony S. Daniel/DC Comics
Robert Pattinson still doesn't quite believe in the Batman.
After making some head-turning comments about whether or not Gotham's Caped Crusader is a true vigilante, the actor has reaffirmed his stance: Batman isn't a superhero.
During an interview with NBC News' Sunday Today with Willie Geist (via PEOPLE), Pattinson was quick to offer his thoughts about Batman's superhero status (or lack thereof, in his eyes) when Geist called the famous comic book character one. "Batman's not a superhero," he said. "It's weird. I always balk at it. I'm like, it doesn't count. You need to have, like, magical powers to be a superhero."
So, if Pattinson doesn't think Batman is a superhero, how will Matt Reeves' The Batman paint him? According to the director, the upcoming flick presents Bruce Wayne as he's always been depicted in the comics (but rarely on the screen): as the world's greatest detective. Reeves has described The Batman, set for release in June 2021, as "a point of view-driven, noir Batman tale" that's "told very squarely on his shoulders." He added, "I hope it's going to be a story that will be thrilling but also emotional. It's more Batman in his detective mode that we've seen in the films."
From Pattinson's perspective, Batman may need magical powers to be considered an actual superhero, but he apparently only needs smarts and hard-earned skills to be the best detective the world has ever seen. 
Elsewhere in the interview, Pattinson admitted that he's concerned audiences won't show up to see his rebooted Batman, saying, "There's a part of me that just thinks it's impossible to be what happened with Twilight because it was so sudden. I'm hoping it won't be people hanging out outside my place. I just think I'm kind of boring and old now."
This isn't the first time that Pattinson has expressed confusion and doubt over his upcoming role. In a recent interview with Esquire UK, Pattinson told the outlet that even he's still shocked that he'll be playing Batman: "It's kind of insane. I was so far away from ever thinking it was a realistic prospect. I literally do not understand how I've got it, at all. [...] It's much more fun when you're an underdog. There's no expectation of you."
It also isn't the first time Pattinson has gone after Batman himself. In October 2019, during a discussion with The New York Times' Kyle Buchanan, he shared plenty of praise for Reeves... while also bashing Bruce Wayne. In the interview, Pattinson said that he loves Reeves and that Batman is "a dope character" but ultimately not a true hero: "His morality is a little bit off. He's not the golden boy, unlike almost every other comic-book character. There is a simplicity to his worldview, but where it sits is strange, which allows you to have more scope with the character. Batman's not a hero. He's a complicated character. I don't think I could ever play a real hero — there's always got to be something a little bit wrong."
Certainly, Reeves has said that he wants to present an entirely new spin on this familiar character, but Pattinson's take might seem surprising to diehard Batman fans.
Pattinson's best putdowns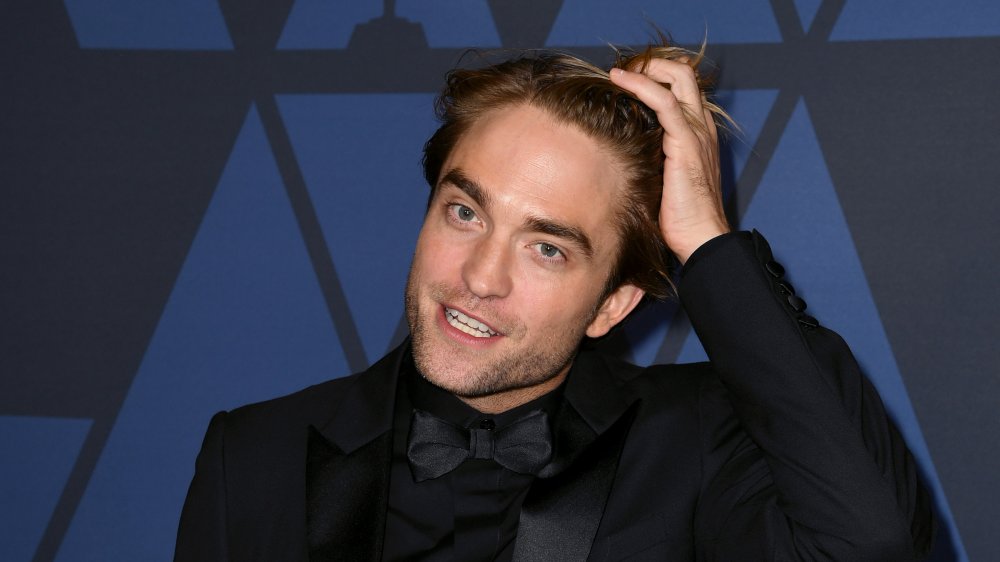 /Getty Images
Throughout his career, Robert Pattinson has made a habit of putting down not just his characters but also his own performances — a tradition that started during the Twilight series. 
Right off the bat, Pattinson had plenty of unflattering comments locked and loaded about his Twilight character, the brooding vampire Edward Cullen, whom he once described as "suicidally depressed" and "the most ridiculous person" that he absolutely "hated." Though Pattinson has said he now looks fondly upon the film series, he's still cracking jokes about Twilight. Recently, his DVD commentary for the first Twilight film resurfaced, offering up even more barbs about his breakout role.
Pattinson has also been honest about his struggles with fame and his performances before. As he told The Guardian in 2015, "I definitely feel like I need to prove something and I'm not entirely sure what it is. So that's probably what my turmoil is." However, in the years since, Pattinson has more than proven himself as a serious talent to watch, thanks to blockbuster fare and indie films like The Lighthouse.
At the very least, one of Pattinson's former flames — who also happened to be his Twilight co-star — has complete faith in him. Kristen Stewart, who played Pattinson's on-screen love Bella Swan (and also dated the future Batman star on-and-off for five years), told Variety that she fully stands behind Pattinson's casting as Batman. Back in September 2019, Stewart gushed over Pattinson's big news, saying, "I feel like he's the only guy that could play that part. I'm so happy for him. It's crazy. I'm very, very happy about that. I heard that and I was like, 'Oh man!' It's awesome."
Of course, the Twilight saga had plenty of laughable moments and will likely bear no resemblance to The Batman, and Pattinson's comments about the Caped Crusader aren't nearly as intense as his Twilight trolling. Still, it's clear that Pattinson will continue to be open and honest when it comes to his projects, which is a pretty refreshing quality for such a big star.
In the meantime, we can all keep wondering what Pattinson's take on Batman will be like, but nobody will get any definitive answers until the film hits theaters on June 25, 2021.