What The Critics Are Saying About The Invisible Man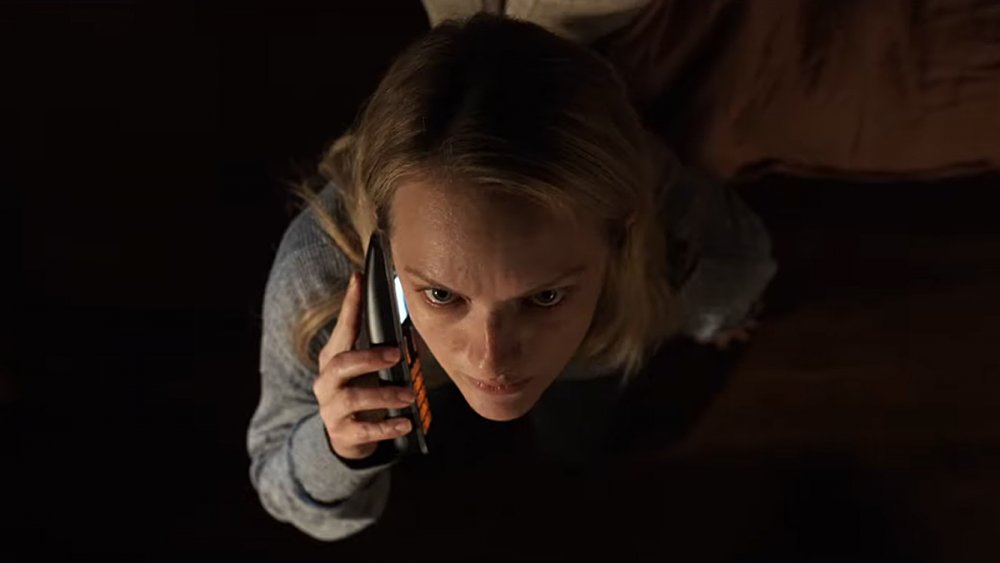 Blumhouse / Universal
Don't look now, but writer-director Leigh Whannell's The Invisible Man is shaping up to be one of the year's biggest horror hits.
The flick has been screened for critics, and while there is still an embargo on formal reviews, they're taking to social media in droves to report that The Invisible Man is the real deal — a tense, terrifying thriller grounded in real-world issues and featuring a performance for the ages from Elisabeth Moss (The Handmaid's Tale).
A bit of background: the movie is the result of a major course-correction by studio Universal, which at one point was planning a Marvel-esque series of interconnected franchises (known as the "Dark Universe") based on its classic monster properties. The first of these, the 2017 Tom Cruise starrer The Mummy, also ended up becoming the last when it underperformed severely at the box office.
Plans for big-budget tentpole features starring A-list actors based on properties like Bride of Frankenstein (which was to have starred Javier Bardem) and yes, The Invisible Man (which had Johnny Depp on board at one point) were subsequently scrapped, and Universal wisely decided to scale back its plans. Its new approach: more modestly-budgeted, updated takes on its properties crafted by experienced horror filmmakers. To help implement this plan, the studio partnered with reliable horrormeisters Blumhouse; this new Invisible Man is the first fruit of that partnership.
So far, so good. The flick may only be Whannell's third feature as a director, but his previous flick — 2018's Upgrade — showed a great deal of promise, upon which he has apparently now delivered. Critics are going absolutely bonkers over The Invisible Man, in no small part due to Moss' committed turn as a woman whose abusive, recently deceased boyfriend may not be quite so deceased as she thought.

Elisabeth Moss crushes it in The Invisible Man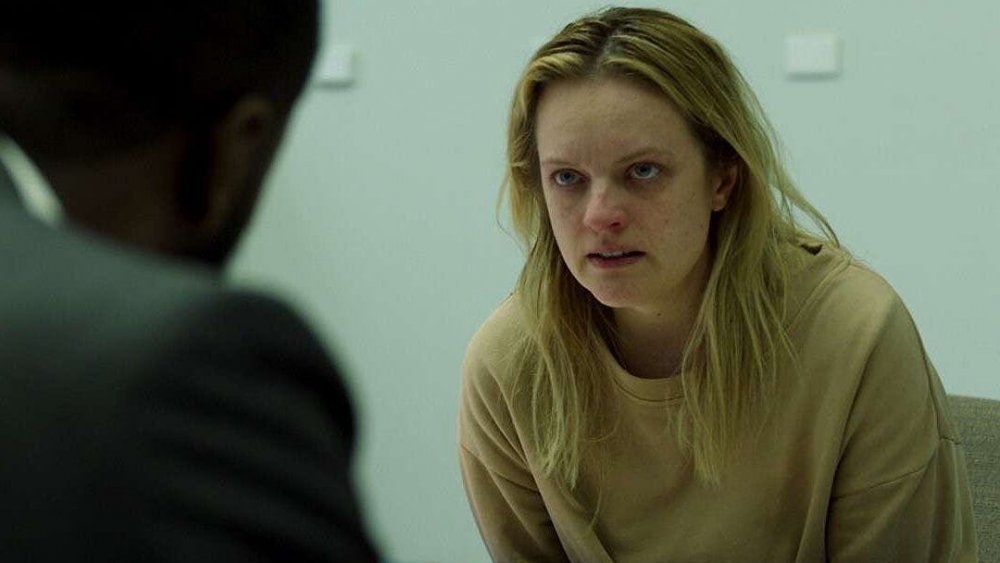 Blumhouse / Universal
Moss stars as Cecilia Kass, whose boyfriend Adrian was a real louse before apparently committing suicide. Cecilia eventually becomes convinced that he has returned to torment her as... well, an invisible man, although she understandably has a hard time getting anyone to believe her.
Critic Witney Seibold was one of many to praise the film's examination of the dynamics of abuse while also standing in awe of just how damn scary it is — and how much Moss sells Cecilia's mounting terror. "[The invisible Man] is not just one of the most tightly-wound thrillers in recent memory, but it is a pertinent and all-too-real look at the panic and damage left by an abusive relationship," she tweeted. "Elisabeth Moss digs deep."
We Live Entertainment editor-in-chief Scott Menzel concurred. "The Invisible Man is a tension filled thrill-ride from start to finish," he tweeted. "Elizabeth Moss delivers a... captivating performance that is... some of her finest work to date."
The Playlist's Griffin Schiller called the film "a modern horror classic... Poignant & timely, packed full of edge of your seat anxiety inducing suspense! Sound & production design are MASSIVE standouts but Elizabeth Moss OWNS this film."
The superlatives used to describe Moss' work in The Invisible Man were many; the performance was described as "incredible," "brilliant," and "haunting," to name just a few. Singled out for just as much praise, however, was Whannell — who appears to have graduated from writing Saw and Insidious movies to catapult himself right into horror cinema's big leagues.
Leigh Whannell outdoes himself with The Invisible Man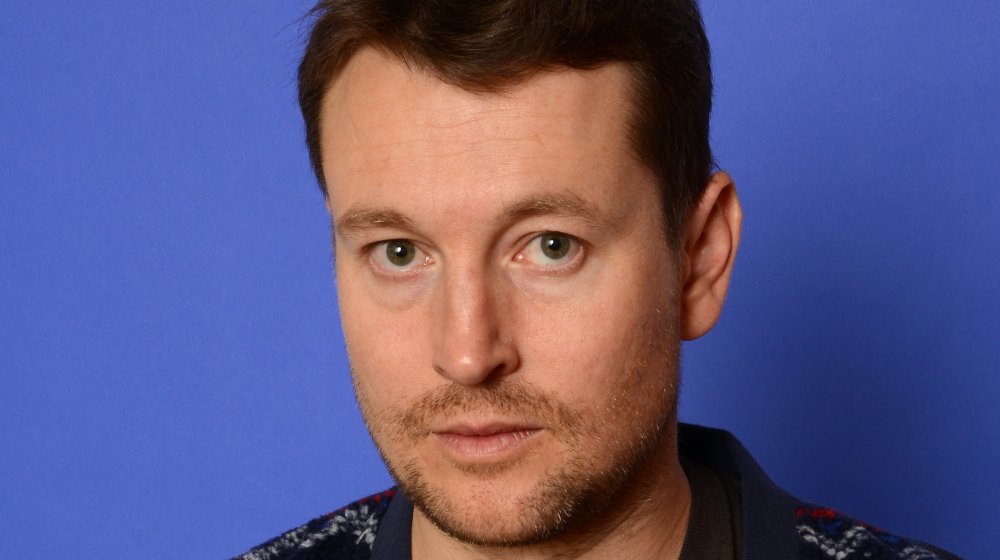 Larry Busacca/Getty Images
Virtually all of the critics who took to Twitter to freak out over The Invisible Man were in awe of Whannell's command of his craft, and his ability to generate nerve-wracking suspense. Tweeted Daily Dead News managing editor Heather Wixson, "Leigh Whannell has crafted a masterclass in tension and terror, and I think my jaw was left on the floor at least twice. Completely thrilling, visceral and emotional."
Meanwhile, Fringefeed editor Julian Wright offered the kind of praise we can really get behind. "I needed to pee the entire film but couldn't move," he tweeted. "Then got home and was convinced an invisible entity was standing in the corner watching me. It's that great. Incredible script, direction."
Just in case you're not yet convinced, consider the words of Coming Soon contributor Grant Hermanns, whose praise might seem hyperbolic if we hadn't gotten the freaking chills just from watching the flick's trailers. "[The Invisible Man] is one of the best horror films in years," he tweeted. "[Whannell] has set the bar high for the rest of the year. It's tense from start to finish in the same vein as a Hitchcock masterpiece. I seriously can't recommend this movie enough, I plan to see it multiple times!"
With initial reactions like this, The Invisible Man could wind up being a major hit. It doesn't hurt that its promotional campaign, which makes heavy use of stark black-and-white one-sheets with phrases such as "HE'S SITTING IN YOUR BACK SEAT" and "HE'S RIGHT BEHIND YOU," is pretty brilliant, and oh, yeah — if you're wondering why there's a blank space next to the flick's hashtag in all of those tweets, there isn't. It's an emoji... an invisible one, of course.
The Invisible Man opens on February 28.