What Maggie Siff Has Been Doing Since Playing Tara Knowles On Sons Of Anarchy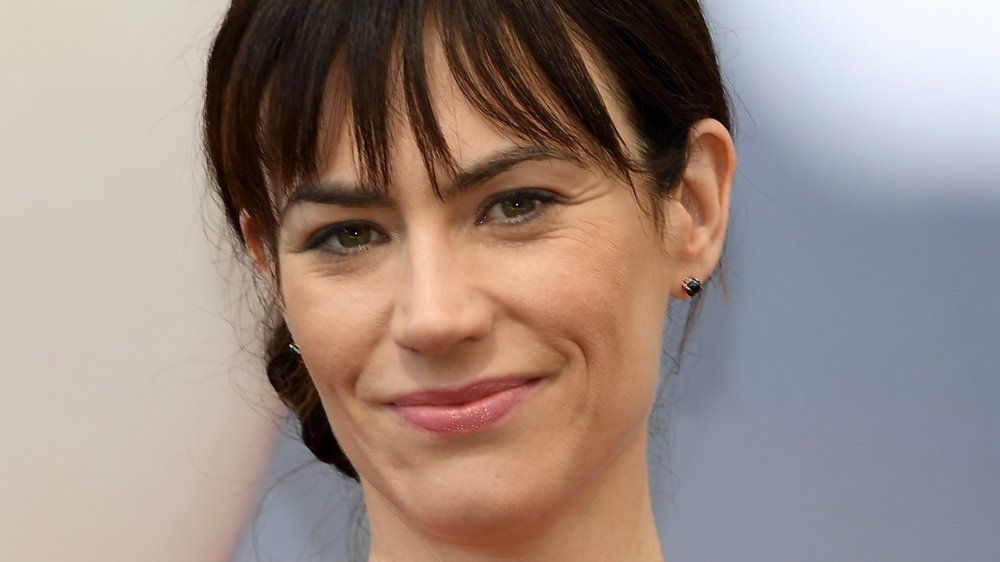 Pascal Le Segretain/Getty Images
Maggie Siff appeared on six seasons of FX's motorcycle gang drama Sons of Anarchy as Tara Knowles, second wife and primary love interest to Charlie Hunnam's Jax Teller. Knowles was a doctor brought by fate back to her fictional California hometown of Charming, where the outlaw motorcycle club SAMCRO operates. In her youth, she had been Jax's high school sweetheart, and she'd left Charming in her teens to escape the influence of the club, not to mention her troubled family life — but she'd been drawn back after fleeing a toxic relationship, returning to the house in Charming she'd inherited after her father passed. 
Although seven seasons aired, Siff left at the end of season six after — spoiler alert – her character was brutally murdered just before entering federal witness protection. After portraying a woman that was led to committing a number of serious crimes, up to and including murder, where did her career take her — and have the roles been as rough-cut and violent as her time on Sons of Anarchy?
Less violence, but no less questionable morals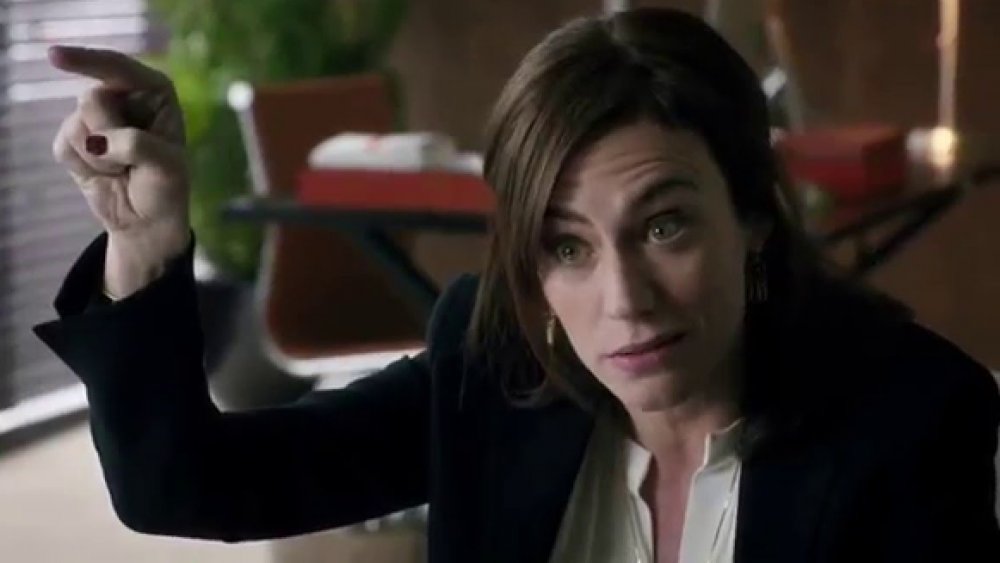 Showtime
During some of Siff's run on Sons of Anarchy, she also had a recurring role on Mad Men's first two seasons as Rachel Menken Katz, a department store heiress who contracted the services of the Sterling Cooper advertising agency at the heart of the show. Her character had a brief affair with main character Don Draper, and after it ended in season two, she did not appear again until after departing Sons of Anarchy, in the seventh and final season of Mad Men. She's also made appearances in a few feature films, most notably the alien invasion flick The 5th Wave.
In 2016, Siff landed a major role on Showtime's financial-sector drama Billions as psychiatrist Wendy Rhoades, the wife of US Attorney Charles "Chuck" Rhoades Jr. (Paul Giamatti), who is employed as a performance coach at the hedge fund firm that her husband has under his scrutiny. That she refuses to resign her position despite her husband's legal interest in finding criminal activity within the company, plus the fact that she makes a far higher income than her husband, are just a couple of the many sources of tension between them.
Billions is loosely based on the interplay between former US Attorney General Preet Bharara and hedge fund manager Steve Cohen, who famously was the head of the now-defunct fund S.A.C. Capital Advisors. Cohen avoided insider trading charges despite the hedge fund being civilly liable for $1.8 billion in penalties by the SEC. 
Though it might be centered on the financial sector, Billions isn't interested in being dry or procedural, as it incorporates plenty of interpersonal high-stakes backstabbing and frames the Rhoades' unique marriage dynamic in juxtaposition with Chuck's powerful position. Siff seems to have a taste for cunning and take-no-guff types of roles, and as she has begun to draw attention and acclaim for her work, here's hoping the future only has higher peaks yet to come.