Kathleen Kennedy Confirms Something Big For Indiana Jones 5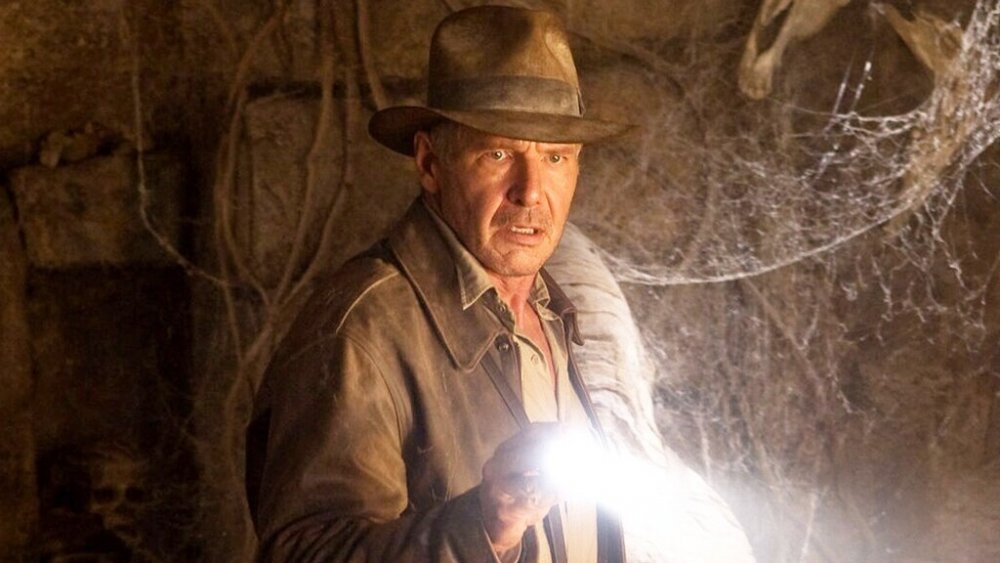 Lucasfilm/Disney
Time to saddle up, Indy.
Lucasfilm president Kathleen Kennedy recently gave a brief update on the status of Indiana Jones 5 during a chat with the BBC on the red carpet at the 2020 BAFTA Awards. While she didn't dive into too many details, she was clear about one thing: the series isn't getting rebooted just yet.
Given that star Harrison Ford is... you know, getting on in years, it's been speculated that Indy 5 might see the role being passed on to another actor, perhaps even rebooting the story of the famed archaeologist and adventurer. Not so, said Kennedy.
"We're working away, getting the script where we want it to be, and then we'll be ready to go," Kennedy said. When the interviewer invoked the R-word, she was quick to shut that talk right down, saying, "No, Harrison Ford will be involved," she said. "It's not a reboot. It's a continuation." Asked if Ford were up for the task of appearing as Indiana Jones for the fifth time, Kennedy said, "Oh, yeah! He can't wait! He absolutely is."
That... doesn't sound like the Harrison Ford we know, but the guy is fiercely protective of that particular character, even going so far as to say that he wants Indy to die with him in a recent interview. The as-yet untitled Indiana Jones 5 will be the first in the series since 2008's Indiana Jones and the Kingdom of the Crystal Skull, and it will likely mark the last time that Ford dons the famous fedora.
Indiana Jones 5 has been a long time in the making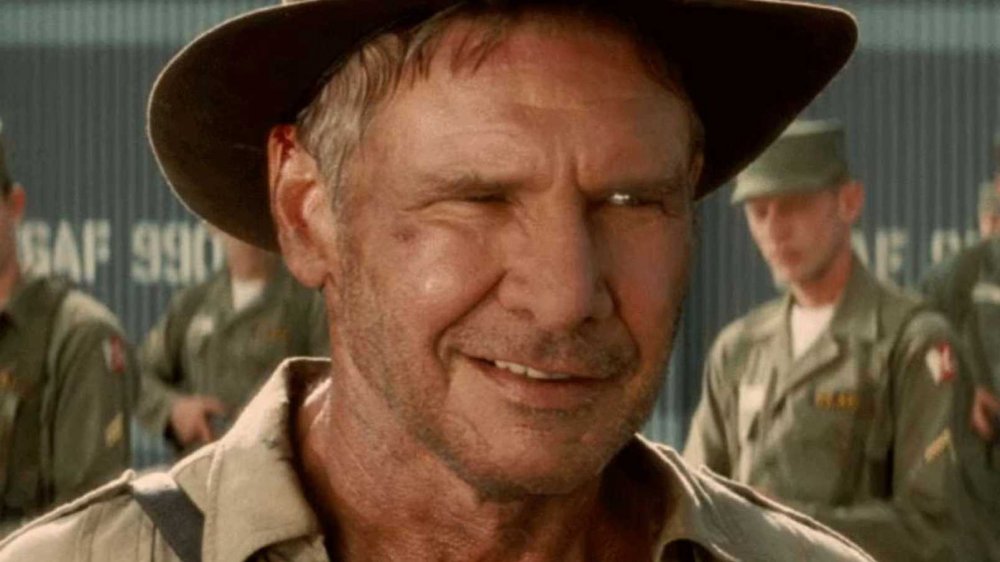 Lucasfilm/Disney
Talk began swirling around a potential fifth Indiana Jones film shortly after the release of Crystal Skull; while that flick famously irked fans with some of its more implausible plot elements, it was generally well-received, and finished its theatrical run as the highest-grossing movie in the franchise.
This talk slowly simmered down until 2012, when Disney's acquisition of Lucasfilm renewed speculation that the series would be revived. By 2015, it was being reported that the Mouse House was seeking to reboot the series with one of the Hollywood Chrises — Pratt, most likely, or perhaps Pine — taking over the role of Indy. The idea was short-lived, though, as Ford and series director Steven Spielberg decided to get together for one more collab in early 2016.
Since then, the script has been passed between veteran scribe David Koepp (Spider-Man) and Jonathan Kasdan (Solo: A Star Wars Story), with the latest revision apparently completed by Koepp late last year (via Den of Geek). Since Kennedy alluded to said script still not quite being hammered into shape, it looks like that shuffling may continue for a time — but the scribes will have to work fast, as filming is still set to commence this year for a July 2021 release.
It may be taking awhile to come together, but with Ford on board for one last hurrah, we're hopeful that Indy 5 will be a rousing and fitting conclusion to Dr. Jones' story. Of course, it won't be a definitive end; despite Ford's wishes, Spielberg has made it clear that one way or another, the series will almost certainly continue without him when he's done.
Of course, we'll keep both ears to the ground for all the Indy 5 news fit to report, and we'll keep you informed.