Margot Robbie Reveals The Hardest Part Of Playing Harley Quinn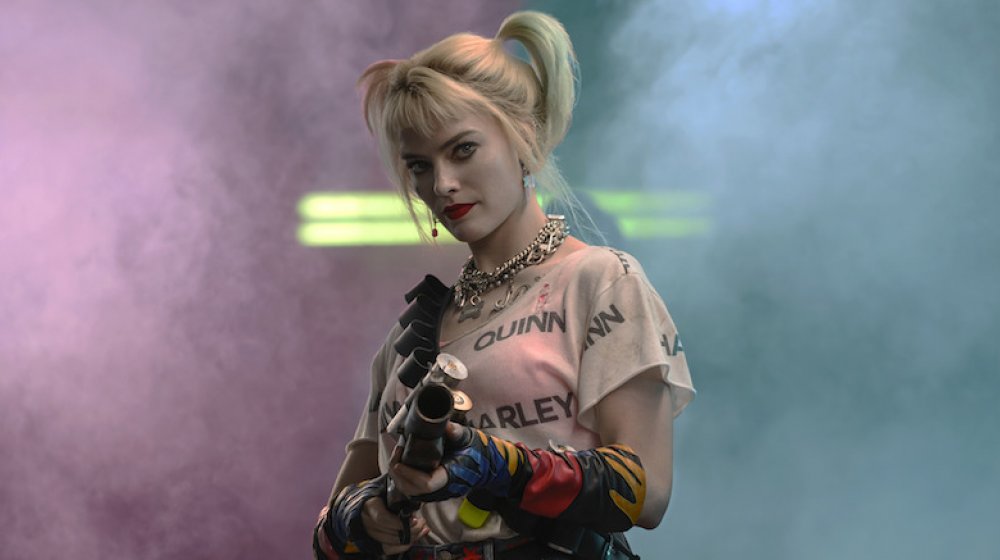 Warner Bros./DC Films
It's hard playing a tough-as-nails antiheroine, but not quite as tough as facing down a plate full of the hottest wings ever.
On a recent episode of Hot Ones from the YouTube channel First We Feast, Margot Robbie was asked to pin down the most difficult part of her role as Harley Quinn in Birds of Prey. Her answer wasn't too surprising; the surprising part was that she could even field a response as her tongue caught fire and smoke began to billow from her ears with each progressively spicier chicken wing she ate. (We're exaggerating, but not by much.)
Host Sean Evans referred back to Robbie's first appearance as Harley, in 2016's Suicide Squad, for which the star learned to hold her breath underwater for five minutes. Asked if she had to do anything as physically daunting for Birds of Prey, Robbie singled out Harley's skating habit; her comparatively lengthy response was due to the fact that she was only on her second wing, which registered a paltry 1,800 on the fabled Scoville Scale.
"I spend a lot of the movie on roller skates, and they actually had the big scene on a moving carousel, and then I'm behind a car," Robbie said. "And like... it's just really hard to do all that on wheels... so that was actually very challenging."
That does sound challenging, but Robbie was about to have her idea of the definition of "challenging" pretty strenuously challenged.
Harley's stunts were no walk in the park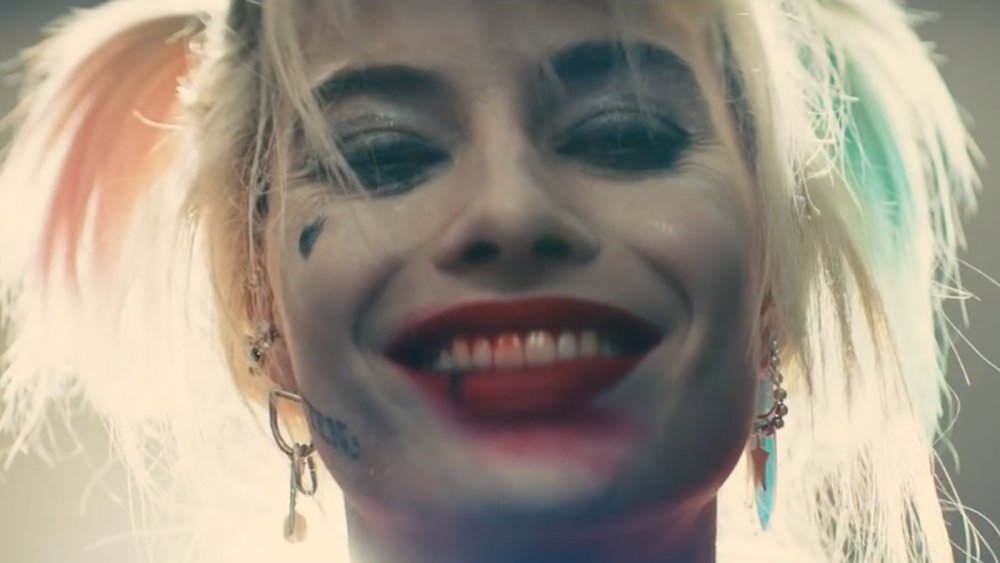 Warner Bros./DC Films
Evans eventually got around to questions being posed by Robbie's Birds of Prey co-stars, at which point the actress was struggling with a wing with a whopping Scoville score of 37,000. Her first question came from Jurnee Smollett-Bell, who stars as Dinah Lance/Black Canary. She asked: "For me, the most challenging thing about shooting Birds of Prey and playing Black Canary was obviously the stunts. Those kicks kicked my ass. What was the most challenging part for you in playing Harley?"
Fanning herself, Robbie for some reason saw fit to divulge a bunch of unrelated information, such as "My mouth is on fire" and "I can barely concentrate." Finally, she managed, "The most challenging part of playing Harley was... maybe, um... the stunt stuff was really hard." It should be noted that it took her a full twenty seconds to produce that sentence.
In Robbie's defense, she's Australian, and she said she's not terribly used to spicy food. She stuck with the challenge to the bitter end, though, eventually taking a tiny nibble on a wing that notched a Scoville score in excess of 2,000,000 (yes, two million, that was not a typo). Her Birds of Prey castmates Ella Jay Basco (Cassandra Cain), Mary Elizabeth Winstead (Huntress), and Bell joined her for that one; while everyone else was reaching for the milk straight away, Bell actually seemed to enjoy it, and nearly ate the whole damn wing.
It sounds like the cast of Birds of Prey was required to be pretty physically committed to all of those insane action set pieces; it's also clear that they're used to taking punishment. The latest installment in the nicely recalibrated DC Extended Universe is in theaters now.