Margot Robbie Reportedly Eyed To Play This Huge Role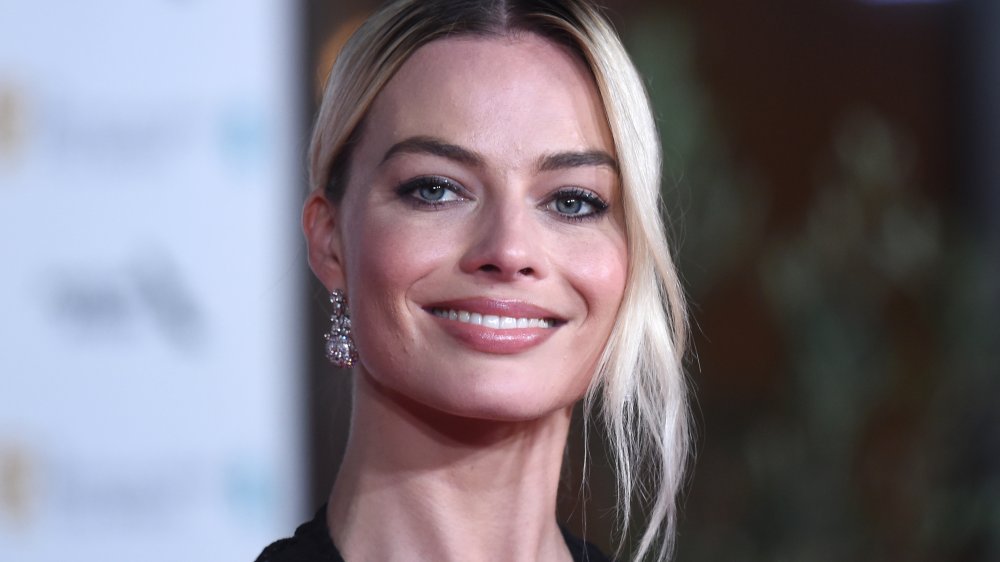 Stuart C. Wilson/Getty Images
Margot Robbie might be winging her way to Neverland.
In an exclusive scoop obtained by The Illuminerdi, the outlet revealed that the role of Tinkerbell in an upcoming live-action adaptation of the familiar Peter Pan story — entitled Peter Pan and Wendy — has reportedly been offered to Academy Award-nominated Australian actress Margot Robbie. However, The Illuminerdi took great care to note that this is only an offer, and nobody knows yet if Robbie has followed up with Walt Disney Studios to accept the role.
The outlet also snagged a purported description of the role, which reads as follows: "Peter's partner-in-crime and voice of reason with the voice of a million tiny bells, Tink helps the Darlings avoid danger during their Neverland adventure. When Peter, the Darlings, and/or the Lost Boys are in trouble, she uses her magical powers to save the day."
The film — which will be directed by David Lowery (Pete's Dragon), co-written by Lowery and Toby Halbrooks, and produced by Jim Whitaker — is set to begin production this coming April in Vancouver, but other than that, very few specific details are known about Peter Pan and Wendy just yet. As The Illuminerdi points out, though, it seems like a pretty traditional take on this classic tale, and it's not yet known if the project shares any DNA with the rumored Tinkerbell origin story film fronted by Reese Witherspoon that never came to fruition. Regardless — and even though it's still quite an early stage — you could hardly imagine a performer better suited to the famous role of Tinkerbell than Robbie, the very picture of a classic blonde Hollywood bombshell.
The legacy of Tinkerbell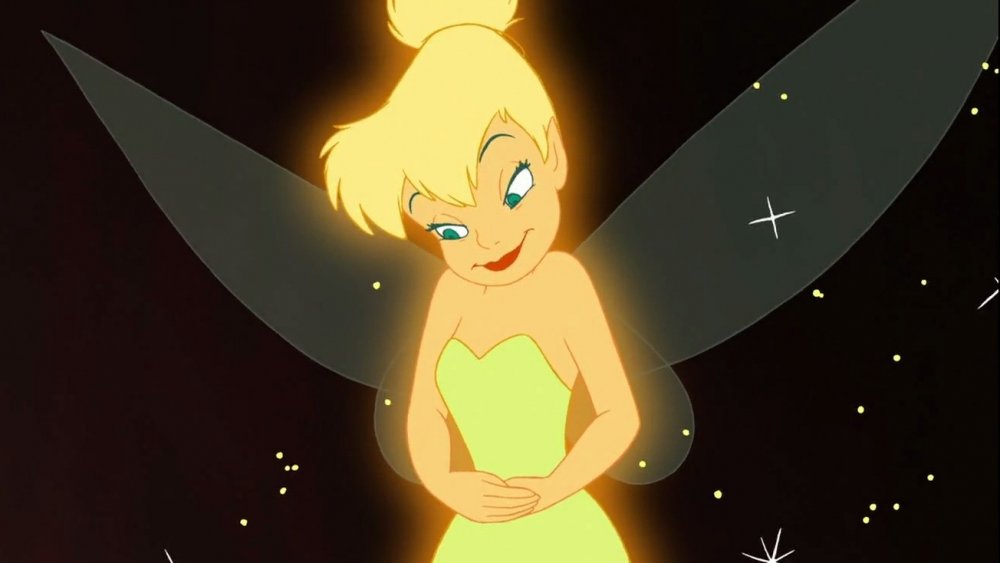 The character of Tinkerbell — who sometimes goes by the nickname "Tink" — first appeared in J.M. Barrie's original stage play of Peter Pan as Peter's intrepid sidekick. Though she's prone to bad moods, self-absorption, and other less-than-deal qualities, she always stays by Peter's side, and can only be understood by the boy who won't grow up, since her voice comes across as the gentle tinkling of a bell. It wasn't until 1953 that the world was gifted the definitive vision of Tinkerbell thanks to the animated Disney adaptation of Peter Pan, in which the fairy was depicted as a tiny, spunky blonde in a green dress.
Since then, Tinkerbell is one of the most iconic characters not just for Disney, but also in all of pop culture. The House of Mouse still uses her image in logos and the openings of its movies, and in many ways, Tinkerbell represents the magic of Disney just as much as Mickey Mouse, Goofy, or any of the other studio's most famous characters do. The character even got her own star on the Hollywood Walk of Fame in 2010, and aside from the animated character, she's been played several times over by performers like Julia Roberts (in Hook), Keira Knightley (on the television miniseries Neverland), and Rose McIver (on ABC's Once Upon a Time).
The role of Tinkerbell could be intimidating for an inexperienced actor, but luckily, Robbie, who has exploded onto the scene over the past several years, is more than up to the task.
Margot Robbie has what it takes to play Tinkerbell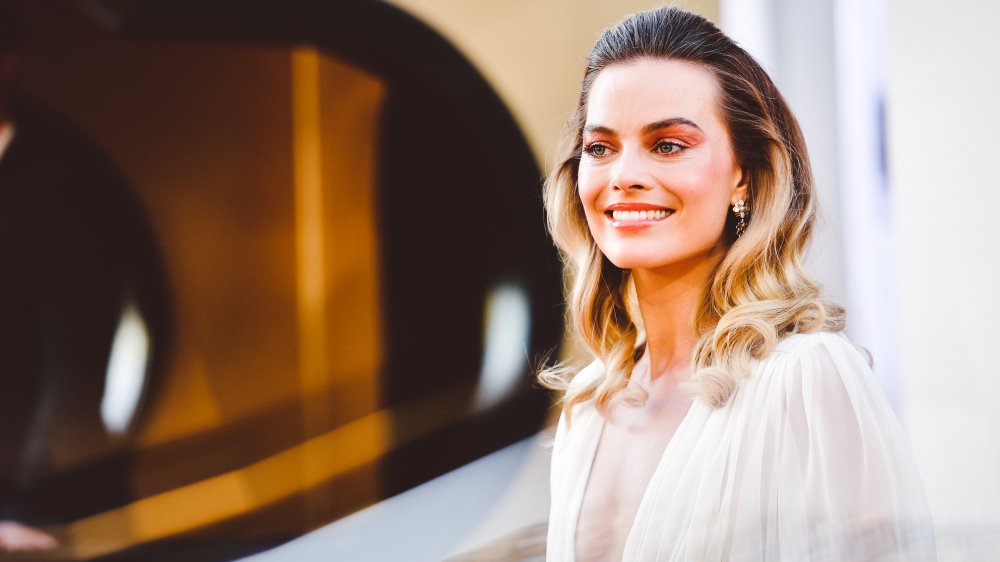 Matt Winkelmeyer/Getty Images
It seems hard to believe that Robbie's breakout role came in 2013, but it's true. After roles on television shows like Neighbours and Pan Am, plus a small role in the Richard Curtis romantic comedy About Time, Robbie made waves in Martin Scorsese's The Wolf of Wall Street that same year. As Naomi, the formidable second wife of Leonardo DiCaprio's Jordan Belfort, Robbie proved herself as a rare performer capable of holding her own against Hollywood royalty.
More prestige projects followed quickly, including a high-profile cameo as herself in the Academy Award-nominated film The Big Short, and after a few blockbusters like Focus and The Legend of Tarzan, Robbie added comic book movies to her resumé when she took on the role of Harley Quinn in the (much-maligned) 2016 adaptation of Suicide Squad. Luckily, she followed that with I, Tonya, which earned her her first-ever Academy Award nomination for Best Actress thanks to her starring turn as real-life figure skater Tonya Harding.
The end of the 2010s has proven huge for Robbie. Between 2019's Once Upon a Time in Hollywood (in which she plays Sharon Tate), Bombshell (a scathing look at the toxic environment within Fox News), and the early 2020 release Birds of Prey (which finds her reprising her role as Harley Quinn), Robbie is more in demand than ever. (As if that list wasn't enough, Bombshell earned Robbie her second Oscar nod.) With all of these projects under her belt, a starring role as Tinkerbell certainly feels like a great next step.
If you need your Robbie fix now, Bombshell and Once Upon a Time in Hollywood are currently in theaters, with Birds of Prey flying into cinemas on February 7.