Will Spider-Gwen Ever Get Her Own Movie?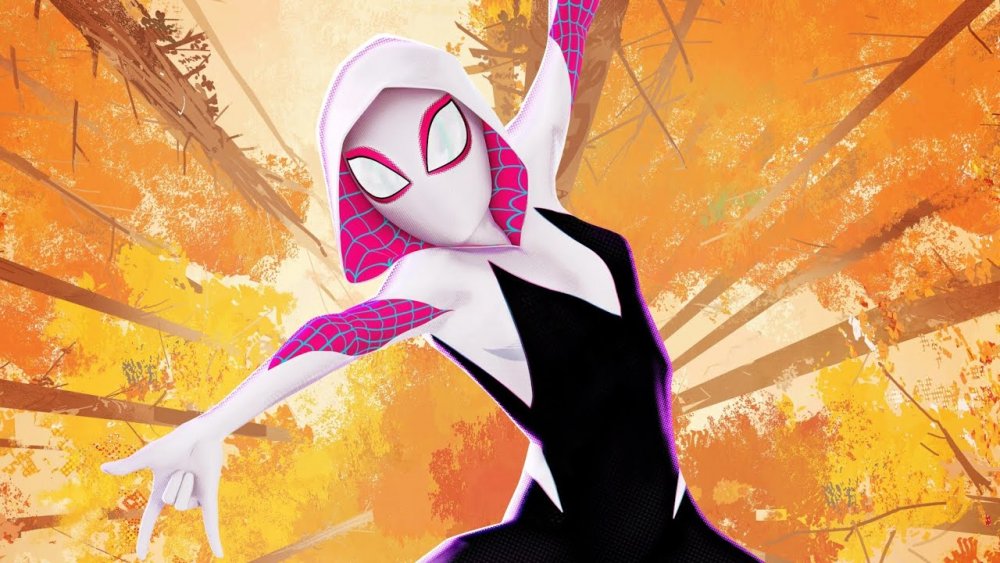 Sony Pictures
Since 2017, Spider-Man has officially been back on the most popular superhero list. That July saw the release and immediate embrace of the MCU reboot, featuring Tom Holland as New York's friendly neighborhood wall-crawler. In 2018, we got to see another dimension to the franchise — literally — in the animated masterpiece Spider-Man: Into the Spider-Verse. The film introduced multiple Spidey characters, including Brooklyn teen Miles Morales (Shameik Moore) and Gwen Stacy, the Spider-Woman of her universe who is known to fans as Spider-Gwen (Haliee Steinfeld). Quick-witted, confident and able to pull off an impromptu haircut, Stacy's battle skills and warm heart made her an instant fan favorite.
Into the Spider-Verse wasn't Stacy's first appearance on the big screen, but it was the first time we saw the character with powers. She was played by Bryce Dallas Howard in 2007's Spider-Man 3, the last movie in the Tobey McGuire-starring trilogy; she had a bigger role in the Andrew Garfield franchise, in which she was played by Emma Stone. (The pair's chemistry was one of the best things about the Amazing Spider-Man movies.) 
But these versions of Gwen are based on the canonical Spider-Man, in which (spoiler alert) she dies tragically. Spider-Gwen first appeared in the comics in 2014 and got her own series in 2015. She lives in an alternate universe where she was bitten by the radioactive spider instead of her best friend Parker, and she later fails to save him — giving her a similar guilt-tinged motivation to her mainstream counterpart.
So far, so compelling. Powers, check. Sad origin story, check. Sense of humor and heart, check. But will Spider-Gwen ever get her own movie?
Lots of female superheroes are getting their own movies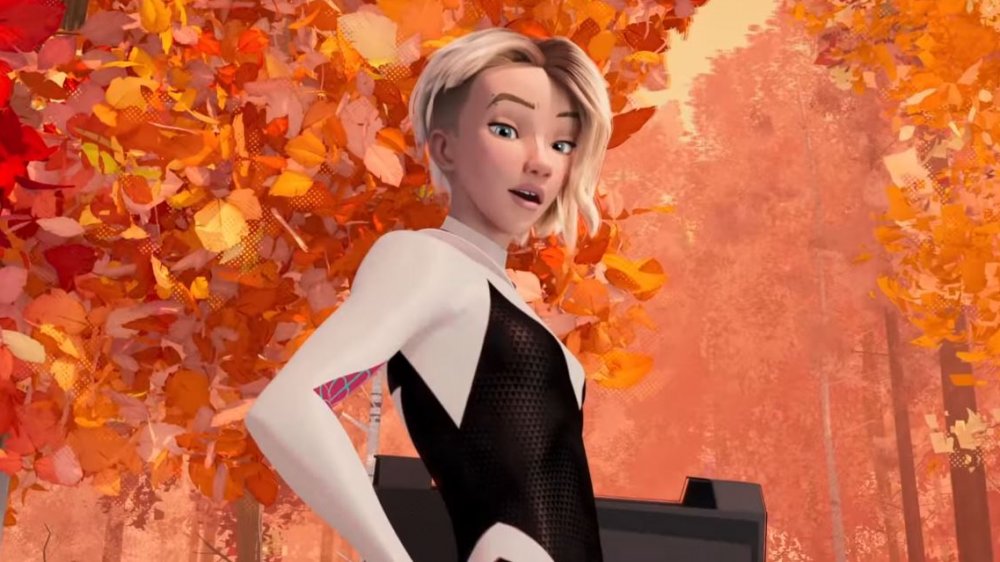 Sony Pictures
While there are no firm plans to give Spider-Gwen her own live-action solo film at this moment, it's safe to say that there's never been a better time at the cinema for female superheroes. After years of being left out, relegated to the background, and fridged, these characters are finally seeing their names in lights. 
In 2017, DC's Wonder Woman became the highest-grossing superhero origin story ever. It was surpassed in 2019 by Captain Marvel, the MCU's first film centered on a female superhero. We know there will be a Captain Marvel 2 coming along within the next few years, and we're also getting movies focused on Black Widow (Scarlett Johansson) and a female Thor played by Natalie Portman in the MCU's Phase 4. 
On the small screen, Disney+ will be offering up the WandaVision series, which focuses on Scarlet Witch (Elizabeth Olsen), and two more about Ms. Marvel and She-Hulk. More immediately, we can get our damsels in no distress fix at the cinema, via DC's anti-heroine Harley Quinn (Margot Robbie) and her solo outing Birds of Prey.
The creators of Into the Spider-Verse drew on the ideas of Marvel mastermind Stan Lee, who always liked Spider-Man because he could be anyone under the mask. They were able to get audiences pumped about Spideys who weren't necessarily white, male, or... er, human, and with their newfound emphasis on showcasing female heroes, it feels like the time is right for Stacy to take center stage.
Marvel wants to see more of Spider-Gwen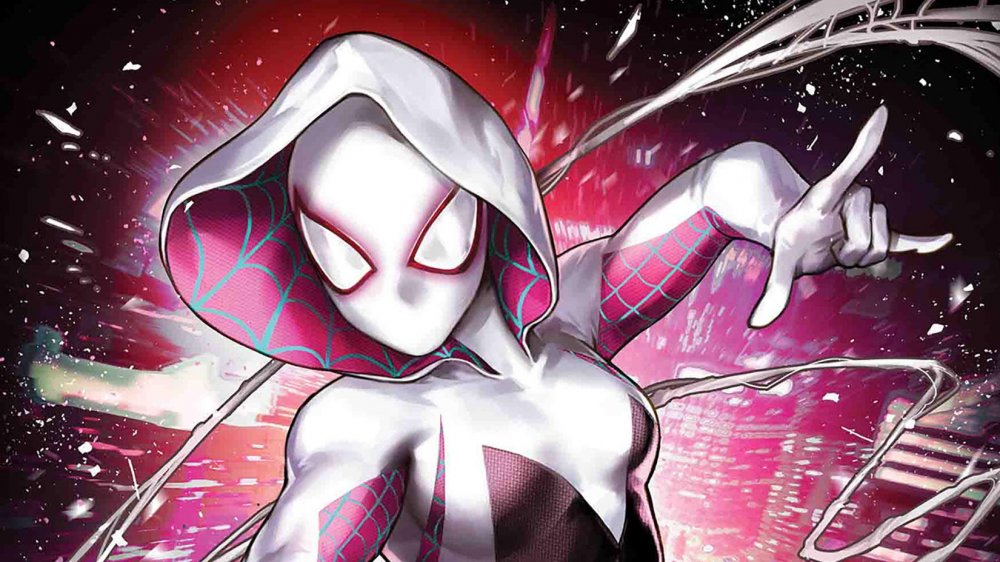 Jong-Ju Kim/Marvel Comics
We aren't the only ones who want to see more Spider-Gwen. Rumors have abounded that Marvel parent company Disney is very keen on the character, and that Marvel wants her to have her own solo MCU movie which might also connect to a potential film based on the Young Avengers. 
We might already have seen her. Eagle-eyed fans watching Avengers: Endgame at home spotted a student at Peter Parker's high school with blonde hair, a pink backpack and a skirt with a spiderweb design. In the comics, blonde-haired Stacy meets Parker at Midtown High School. The MCU has already sneaked in a reference to Spider-Verse hero Miles Morales in Spider-Man: Homecoming, when Aaron Davis (Donald Glover), aka the Prowler, mentions that he has an unnamed nephew, who was confirmed to be Miles in a deleted scene.
Whether we get to see a live-action version of Stacy onscreen or not, it's all but certain that she'll be back in animated form. Into the Spider-Verse did quite well at the box office, and even beat out Incredibles 2 for the Best Animated Feature Oscar. This promptly led to the greenlighting of a sequel which will further explore Miles and Gwen's relationship, and we're also getting an animated spin-off led by Stacy. That film will feature an all-female team of superheroes, including Jessica Drew (the main continuity's Spider-Woman) and Cindy Moon (AKA Silk).
All of this bodes well for Stacy's live-action fortunes, and while we don't know exactly when or how it will happen, we're pretty sure she won't be leaving all of the web-slinging to the boys for much longer.