Ewan McGregor And Chris Messina Have Birds Of Prey Fans Upset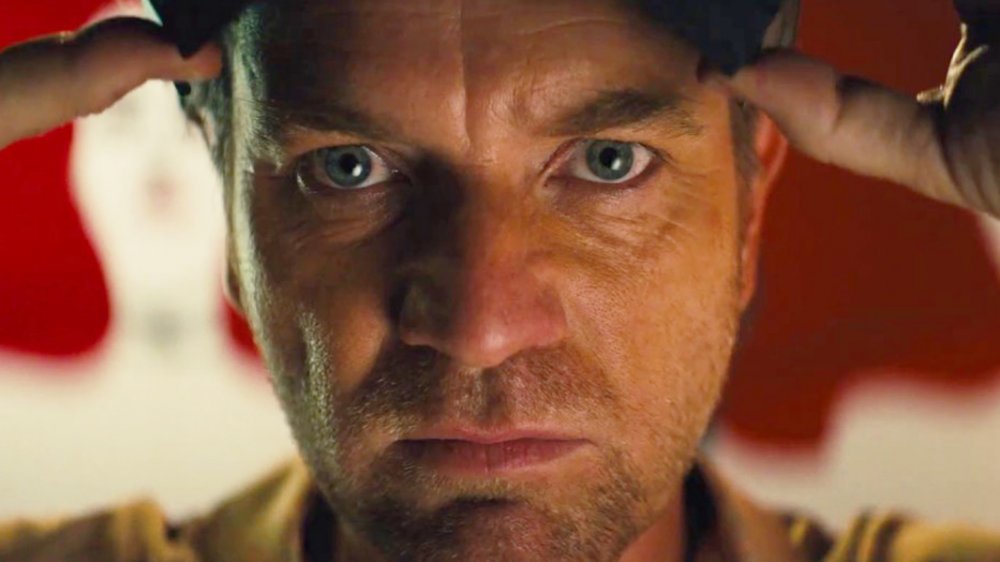 These Birds of Prey actors are already ruffling some feathers.
Ewan McGregor and Chris Messina, two stars of the new DC Comics film about Harley Quinn and her roving band of misfits, have upset some fans by potentially "queerbaiting" audiences, which refers to when actors say their characters "may" be queer without following through in the end. Essentially, queerbaiting is used as a "marketing ploy" to appeal to LGBTQ+ audiences, while avoiding "alienating a main audience by never fully embracing a queer sexuality" (via The Independent). 
McGregor, who plays crime lord Roman Sionis (better known by his villainous moniker Black Mask), and Messina, who plays the deranged serial killer Victor Zsasz, have been quietly dodging questions about whether or not their characters might share a romantic throughline in the film — and unfortunately for LGBTQ+ fans, they're still not committing to an answer one way or another.
Throughout a few interviews, McGregor and Messina have strongly alluded to the fact that their characters are gay — but by not confirming it, they're simply stringing the LGBTQ+ community along, leaving them high and dry without any real representation in a huge blockbuster film. Fans and celebrities alike have spoken out about their disappointment with the possible queerbaiting going on in the lead-up to Birds of Prey, which is pretty understandable — especially for a film that features such a diverse cast and is led by women behind and in front of the camera. (The film is written by Christina Hodson and directed by Cathy Yan.)
Disappointed reactions over this Birds of Prey relationship — or non-relationship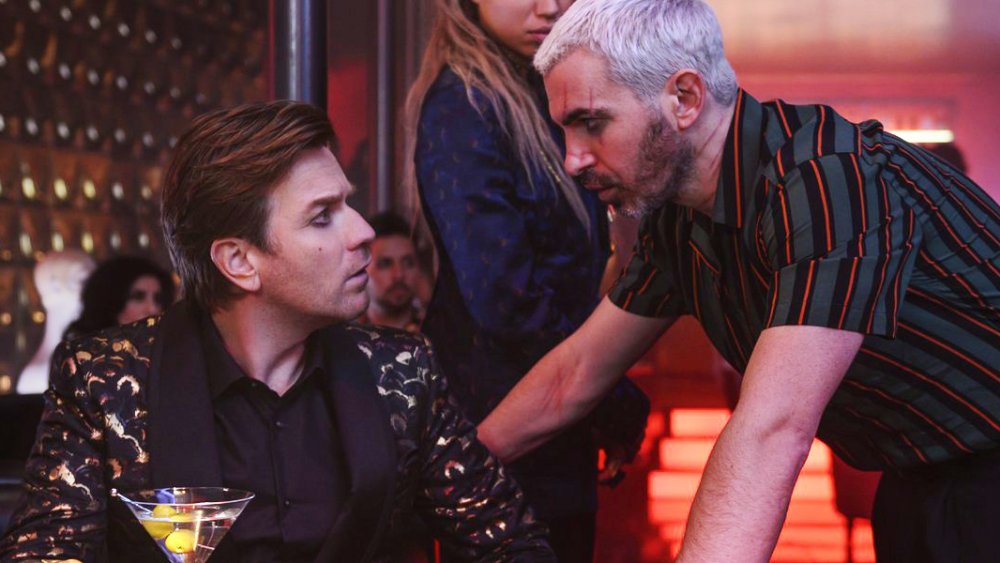 Conversations surrounding Zsasz and Sionis' romantic relationship — or, seemingly, the lack thereof — kicked off after fans of the original DC comics began to surmise that the two characters might get together in the Birds of Prey movie. Following that, McGregor and Messina teased Variety during the Birds of Prey Harlywood exhibit opening on Thursday, January 24, with Messina "[planting] a kiss on McGregor's cheek" before the interview started.
When asked directly about their characters' relationship, McGregor responded, "It's very complicated. Their relationship is very much based... there's a want and a need in there for sure." Messina agreed, saying, "There's like a real love of anarchy." 
As if to drive the point home, McGregor took things one step further, interrupting Messina to say that "more than likely, yes," Zsasz and Sionis will be revealed as being gay.
Many were seriously annoyed by this move. Twitter user @OrvilleLloyd wrote, "Can straight male actors please stop queerbaiting to try to trick gay audiences to see their films. If a character is gay it needs to be obvious to the audience. Tired of the queerbaiting. Please stop it." Another tweeted, "Is it overt? Is it written in the script? Is it textual? No? Then it's not representation."
One outspoken critic was openly gay comedian and actor Billy Eichner, who responded to Variety's tweet about the story with a simple eye roll emoji. He followed that with a concise yet clear statement: "Honestly just say they're straight. Please. Enough with this have it both ways nonsense. IMAGINE HOW TIRED WE ARE."
Eichner might not speak for every single fan, but he's absolutely right: the LGBTQ+ community is clearly tired of being strung along when it comes to representation in major blockbuster films, and the straight community truly can't understand how frustrating the quest for clear LGBTQ+ representation has proven to be throughout Hollywood. As the world learns more about the spectrum of sexuality and gender, the media we consume should reflect the reality in which we live.
Where LGBTQ+ representation in film is now, and where it's headed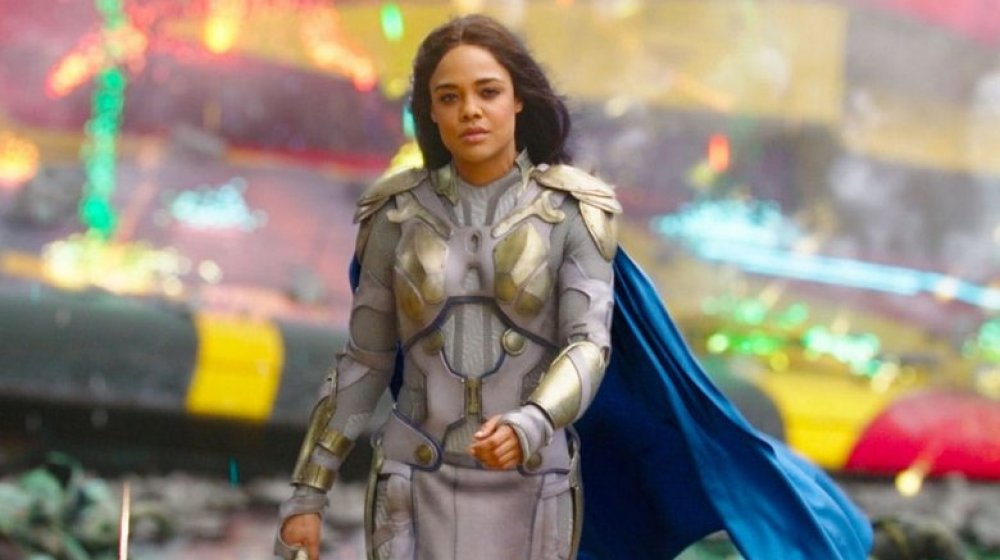 For every step forward for the LGBTQ+ community on the big screen, there have also been several steps backwards. Big studios are starting to take notice and work towards inclusivity, but unfortunately, sometimes these efforts fall short.
One of the most recent examples includes a visible yet incredibly brief same-sex kiss in Star Wars: The Rise of Skywalker, which was touted as a huge step before the film but left many fans unsatisfied. (To add insult to injury, the scene was even censored in some markets.) Avengers: Endgame also tried to throw its hat into the ring with Marvel's first-ever openly gay character – but in the end, all it offered was a brief cameo by co-director Joe Russo as an unnamed gay man grappling with the after-effects of Thanos' snap. 
Additionally, Disney, which owns both Marvel Studios and Lucasfilm, made a big deal over a prominent LGBTQ+ character in the 2017 live-action remake of Beauty and the Beast. Ultimately, Josh Gad's LeFou, the character in question, was nothing more than a stereotype who wasn't explicitly confirmed as queer in the film.
Thankfully, some steps in the right are forthcoming. Within the MCU, Thor: Love and Thunder director Taika Waititi has confirmed that Valkyrie, played by Tessa Thompson, will proudly serve as Marvel's first openly LGBTQ+ superhero. Over in the DC movie world, other characters in Birds of Prey will actually help represent the LGBTQ+ community. Zsasz and Sionis aside, Variety confirmed that stand-up comedian and Always Be My Maybe actress Ali Wong will appear in the film as the ex-girlfriend of Rosie Perez's Renee Montoya.
Messina and McGregor might have their hearts in the right places, but until they can confirm whether or not their characters are LGBTQ+, they'll still come up short.
Birds of Prey flies into theaters on February 7.