Joker Leads List Of 2020 BAFTA Nominees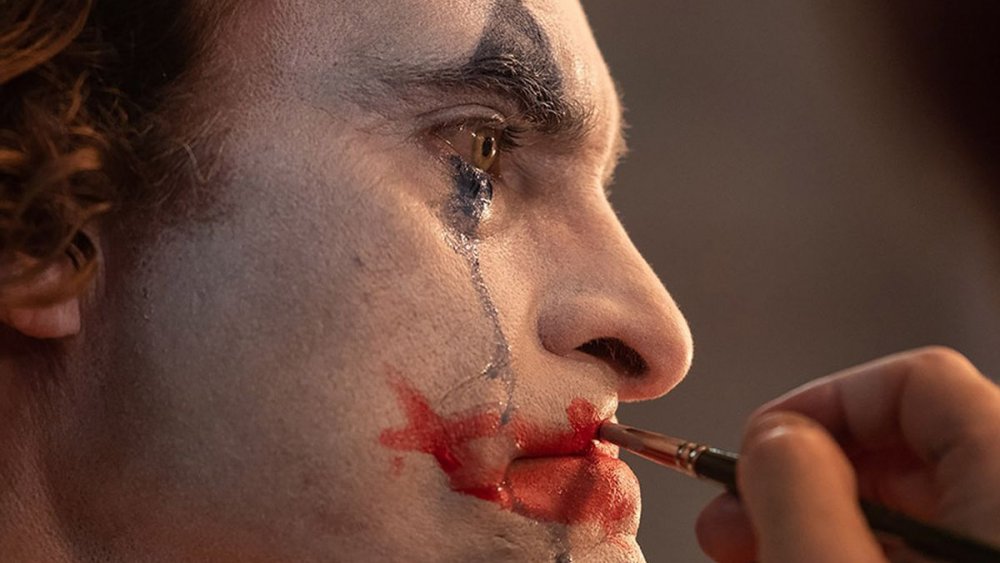 Warner Bros.
Awards season is officially in full swing throughout Hollywood, and the creative team behind Joker have had their happy faces on for much of the ceremonial action thus far. The film, directed by Todd Phillips and starring Joaquin Phoenix in a show-stopping performance, has already earned itself some glory in the guise of four nominations and two wins at this year's Golden Globes ceremony. As awards season fervor continues to build in the U.S. ahead of this year's Academy Award nominations announcement (coming January 13), it's also mounting overseas. Joker has just become a major player at the 2020 BAFTA Awards, essentially the U.K. equivalent of the Academy Awards. 
Collider published the full list of 2020 BAFTA nominees, which Joker led with a surprising 11 nominations, including nods for Best Picture and Best Director. 
While the BAFTA love continues to bolster Joker's chances of playing dark horse this awards season, the list of this year's nominees is already earning sharp criticism for essentially overlooking women and people of color in major creative categories. Even as the issue of diversity continues to be an embarrassing problem for virtually every major awards ceremony in existence, it's particularly puzzling coming in a year that featured such outstanding films as Us, Little Women, Queen & Slim, The Nightingale, and The Souvenir.
Joker's chief competition at this year's BAFTA Awards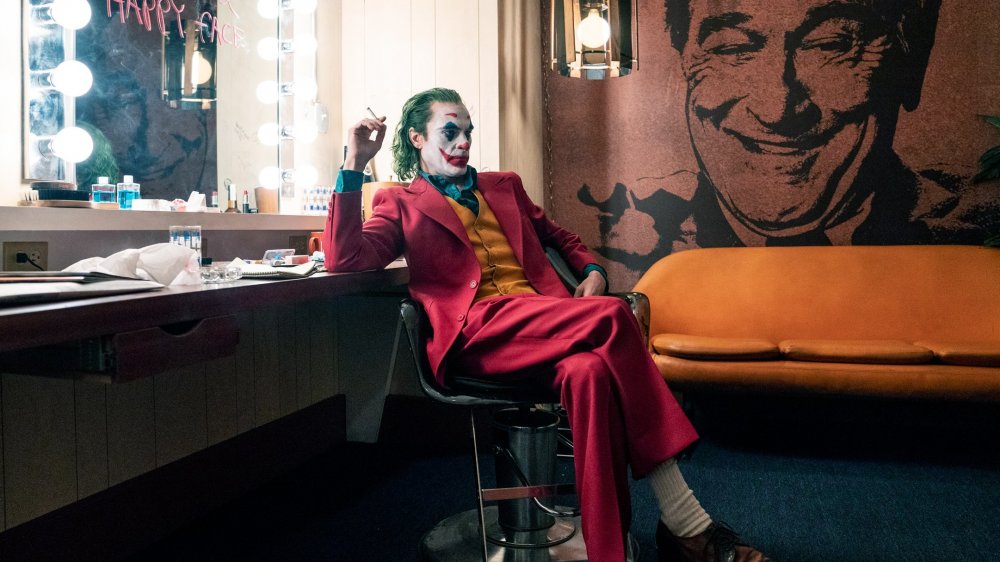 Warner Bros.
The lack of inclusivity remains a bit infuriating, but many agree that the films Joker is competing with in the Best Film category at the 2020 BAFTAS are all worthy of the honor. 
These include Sam Mendes' World War I-era drama 1917, which just took home the Best Motion Picture — Drama award at this year's Golden Globes; Bong Joon-ho's Parasite, which won 2020's Golden Globe for Best Motion Picture – Foreign Language and is a double nominee in the Foreign Language category at this year's BAFTAs; the Martin Scorsese-directed gangster epic The Irishman; and the Fernando Meirelles-helmed The Two Popes. While Scorsese's The Irishman is hardly a surprise player on this year's awards circuit, The Two Popes continues to surprise with its presence in virtually all Best Picture categories so far. That being said, the final film competing against Joker for BAFTA glory is hardly a surprise at all: Quentin Tarantino's rapturous Once Upon a Time in Hollywood has been a mainstay on this year's awards circuit.
Joaquin Phoenix scored a BAFTA nomination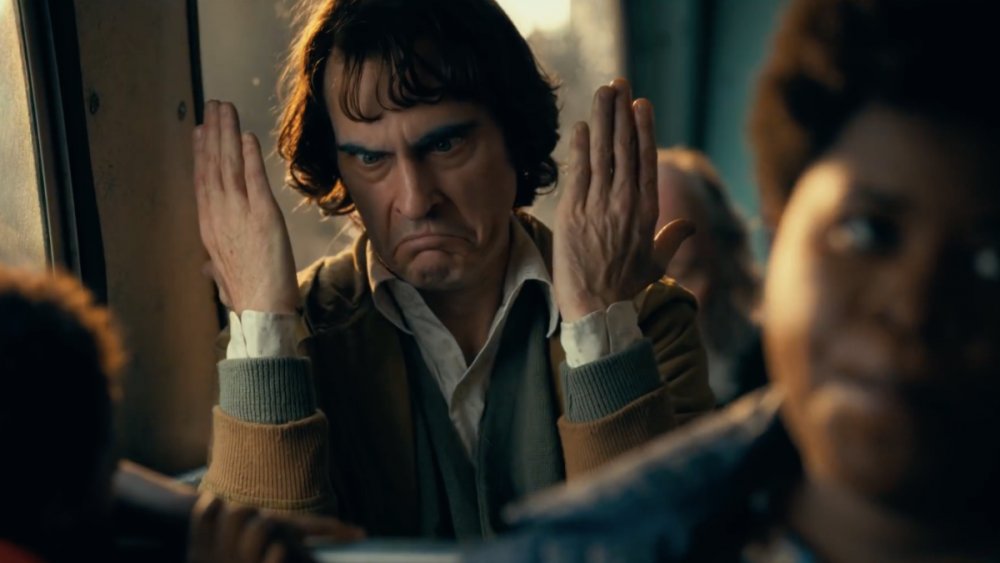 Warner Bros.
Joker continues to factor in the conversation for top honors at most awards ceremonies, but it remains a definite outsider among the competition, with more prestige-centric flicks primed to win instead. While Phillips and the Joker creative team are likely stuck in "it's an honor just to be nominated" mode for the remainder of awards season (save for composer Hildur Guđnadóttir, who's officially on the hunt for her first BAFTA following her Golden Globes win), star Joaquin Phoenix is maintaining his awards season frontrunner status with a Leading Actor BAFTA nomination.
If you've seen Phoenix's transformative work in Joker, you know the praise is well-earned, with the actor disappearing into the twisted world of the film's central anti-hero Arthur Fleck. Phoenix feels like a shoo-in for the Leading Actor prize at the BAFTAs, but he'll be facing stiff competition from many of the same performers he squared off against at the Golden Globes. Among them are Leonardo DiCaprio for his brilliant work in Once Upon a Time in Hollywood, Adam Driver for his turn in Noah Baumbach's heartrending drama Marriage Story, Jonathan Pryce for his work as the would-be Papacy in The Two Popes, and a surprise nominee in Taron Egerton, who just took home a Golden Globe for playing Elton John in Rocketman.
That's a distinguished list of actors, but even as strong as their performances are across the board, Phoenix's towering work in Joker is quickly becoming the stuff of legend, and it's likely to keep him dancing up and down stairs to claim awards at both the BAFTAs and the Oscars this year.
Will Joker laugh all the way to Oscar gold?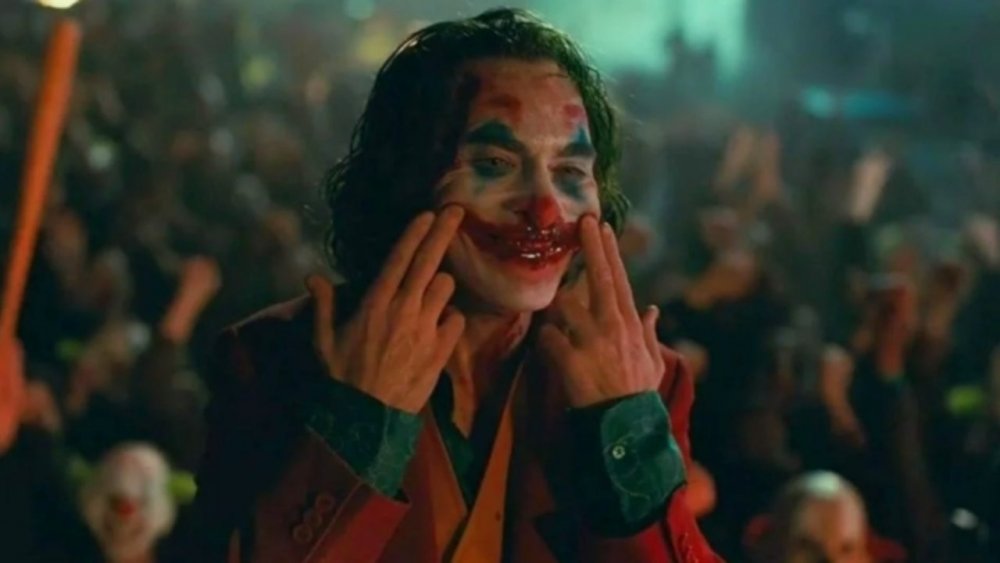 Warner Bros.
Indeed, Phoenix just might be the man to beat at this year's Oscars ceremony. As for the film that contains Phoenix's electrifying performance, it could be relegated to that aforementioned "honor to be nominated" category, with more prestigious works like The Irishman or 1917 taking home the coveted Best Picture award. 
The good news is that Joker seems poised to earn itself a Best Picture nomination this year. If it does, Joker will become just the second movie with comic book origins to ever earn a Best Picture nod, after last year's Marvel Cinematic Universe triumph Black Panther. 
Of course, part of what's made Joker such a special cinematic experience is that it isn't really beholden to its source material. Many would even tab Phillips' and Phoenix's Joker as a wholly original take on the character that owes little to the material that inspired it — one that has more in common with the grittier works of Scorsese than anything glimpsed in the pages or reels of DC fiction over the years. Whether you loved Joker or not, there's little room to argue against the film's creative merits, or even its cultural impact. As such, it's more than earned its place in the Oscar night melee. And we'd honestly relish the sight of jaws hitting the Kodak Theater floor if Joker took home Best Picture.