What Michael Carbonaro Was Like Before All The Fame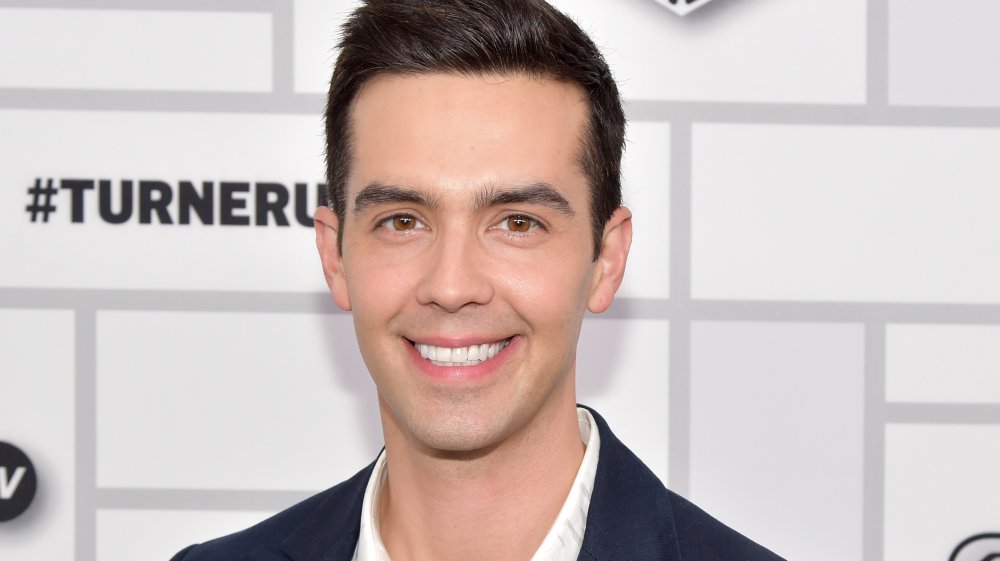 Theo Wargo/Getty Images
Magicians might not have real powers, but their skill at sleight of hand tricks can make you wonder if they've tapped into something otherworldly. And since 2014, Michael Carbonaro has been creating illusions on The Carbonaro Effect, making bystanders question where the line between fantasy and reality really lies. As a professional magician, he can make the impossible seem possible.
There aren't many famous magicians out there, so fans might be curious about how Carbonaro got his start. As it turns out, Carbonaro has always had a passion for creating illusions. His love of special effects, his personal struggles, and his family have all informed his craft, helping him create a truly entertaining TV show. But what was the man like before he stepped in front of a camera? And how has he changed over the course of his career? Well, prepare yourself for some incredible facts and impressive illusions as we find out what Michael Carbonaro's life was like before all the fame.
Michael Carbonaro wanted to be a makeup artist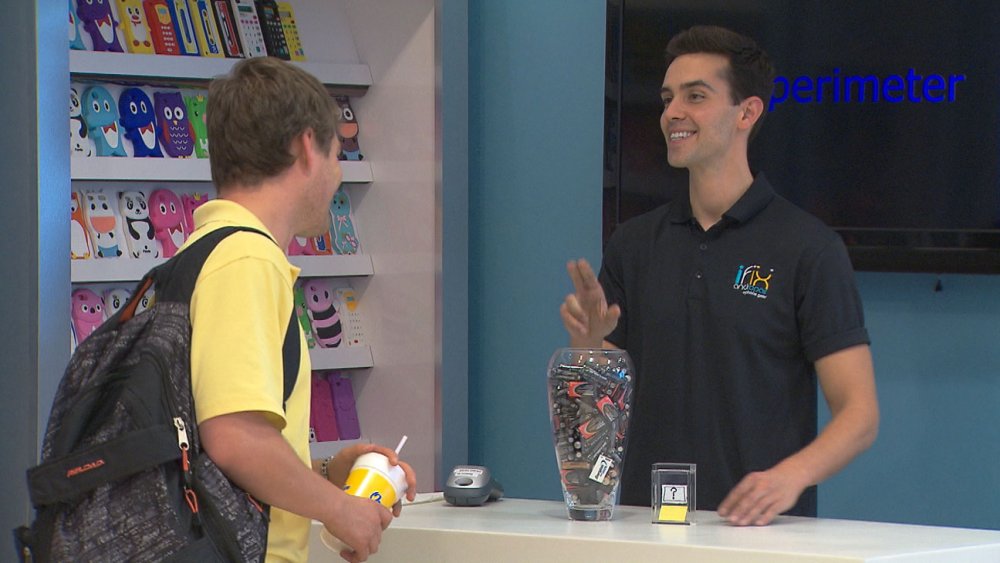 It's easy to assume that Michael Carbonaro always wanted to be a magician. After all, he began learning how to pull off magic tricks at a young age, and he managed to turn it into a full-fledged career. But originally, Carbonaro had a different dream in mind. He was dead set on becoming a makeup artist. He loved Halloween, and he was especially interested in recreating the special effects makeup that he saw used in horror movies.
"I had no doubt that when I grew up, I wanted to be a make-up artist," Carbonaro told Baltimore Outloud. "I would buy make-up supplies at a local magic shop ... near where I grew up on Long Island. There were guys behind the counter who were showing real (magic) tricks." Through his visits to the magic shop, Carbonaro became interested in trying out these tricks for himself, and he started buying supplies to practice at home.
But even today, Carbonaro still appreciates the old-school special effects of horror and sci-fi films like Jaws, E.T., and Gremlins. He felt that movie crews had to be more creative before they could rely on CGI.
He had to come to terms with his sexuality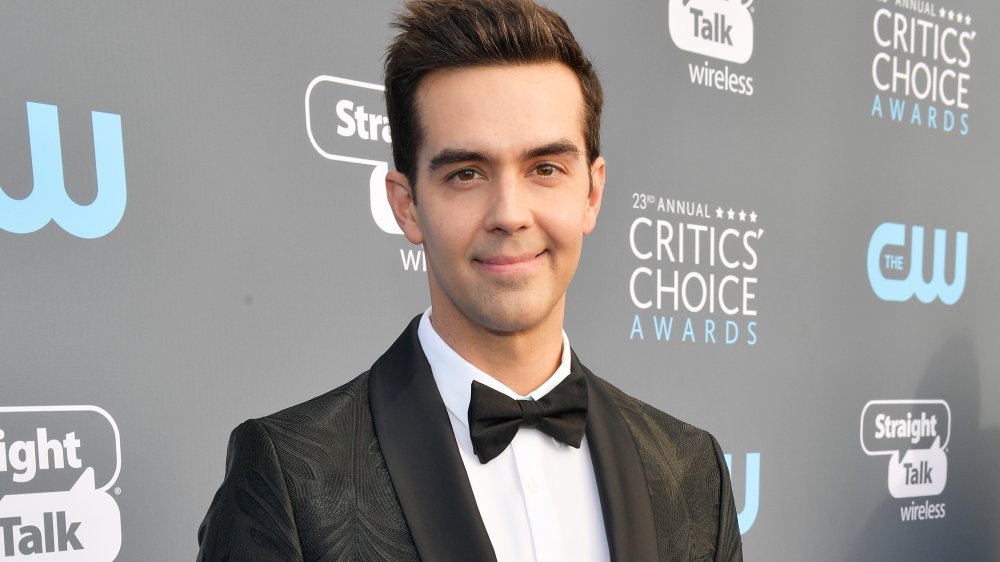 Matt Winkelmeyer/Getty Images
As a public figure, Carbonaro has always been relatively open about the fact that he's gay. In 2014, he married Peter Stickles, who's been one of his biggest supporters in his career as a magician. But when he was a child, Carbonaro realized that he was different, and he instinctively tried to hide it. Society taught him that being gay was something to be ashamed of, so he tried to conceal his feelings. While this was a difficult experience, Carbonaro admits that it has influenced the way he approaches his craft today, as he's not afraid to think outside the box.
"Where it fed me as an artist was that right out of the gate, you learn everyone is saying the world is this [way, but] it's not," Carbonaro told The Huffington Post, adding, "You have an automatic interesting outsider view to what the world [looks like]. I did, certainly, and I imagine most [gay] people who grow up under the American dream and the man and wife and kids [model] would have that same kind of thing."
Carbonaro went to magic camp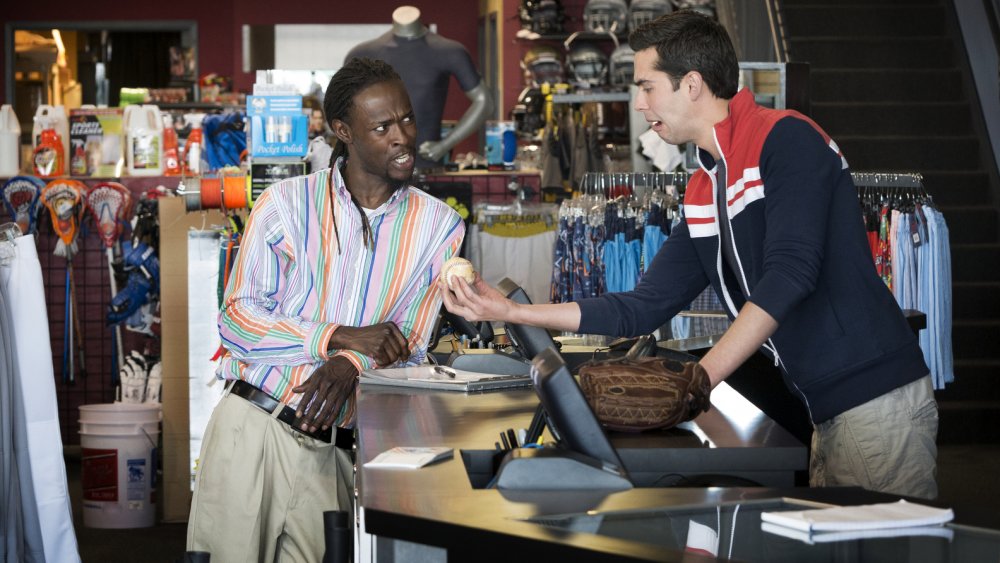 When he was a child, Carbonaro attended Tannens Magic Camp on Long Island. He was lucky to be one of those rare people who knows exactly what they're passionate about from a young age, and he managed to turn it into a successful career. But little did he know that at as a kid, he was already networking and connecting with the people who would work on his show in the future.
See, Carbonaro went on to work with several people who he'd attended magic camp with as a child. For example, there was Darren Burger, a "magic consultant" (yes, that's a real job title) from New York, who went on to join The Carbonaro Effect. So did another magician, Derek Hughes, who Carbonaro also met at Tannens Magic Camp. It just goes to show you never know who will become important later down the line. For Carbonaro, reconnecting with these people has been a dream come true, and he clearly feels a real sense of community with the crew of his show. He's referred to the producers as "my secret dream team of magicians."
His family supported him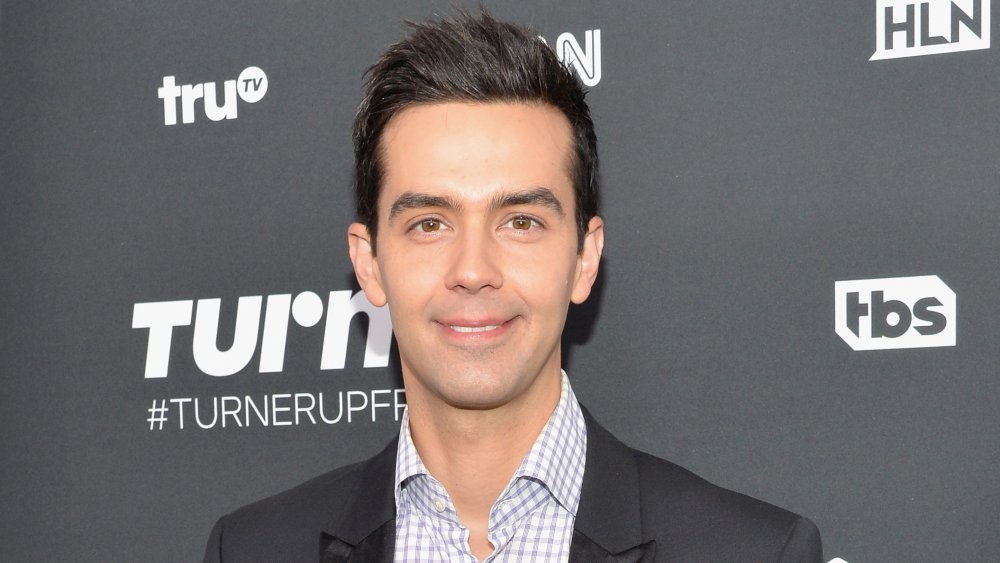 Slaven Vlasic/Getty Images
While some creative children with big dreams feel that their parents don't quite understand them, Michael Carbonaro enjoyed lots of support from his mother and father. In fact, he's described his family as "performance-spirited." As he once explained to Newsday, "My mom became my manager and booker, and my dad would help build props and fix the illusions."
Although Carbonaro definitely chose an unconventional, risky career path, he was well-prepared for the challenge. It's tough to go out on a limb and stray from the conventional life script, knowing that your family might not be there to catch you if you fall. But for Carbonaro, knowing that his mother and father were behind him every step of the way was a confidence booster. Many creative people find themselves handling every aspect of their business on their own, which makes for a difficult balancing act, but Carbonaro had his mom and dad around to give him a helping hand.
He struggled to label himself
Throughout his career, Michael Carbonaro has struggled to figure out who he really is as a performer. He started down this path with a love of special effects and basic tricks, and now, he's got his own TV show, working as a magician and using illusions to make people believe in magic, if only for a split second. But he's wondered if he was really just a magician, or if he was actually more of an actor. The guy didn't really know how to label himself.
"At first I was like, 'Am I an actor? Am I a magician? Am I an actor? Am I a magician?' That was the big question," Carbonaro told The Interrobang. "And then it was like, 'Wait. I'm doing both. I'm doing magic and acting together to fool people with hidden cameras.'" Now, Carbonaro says that the question still pops into his head at times. But lately, he's been having another internal debate, one that goes, "Am I an actor a magician or a special-effects artist?" But hey, can't the man be both?
His role model was David Copperfield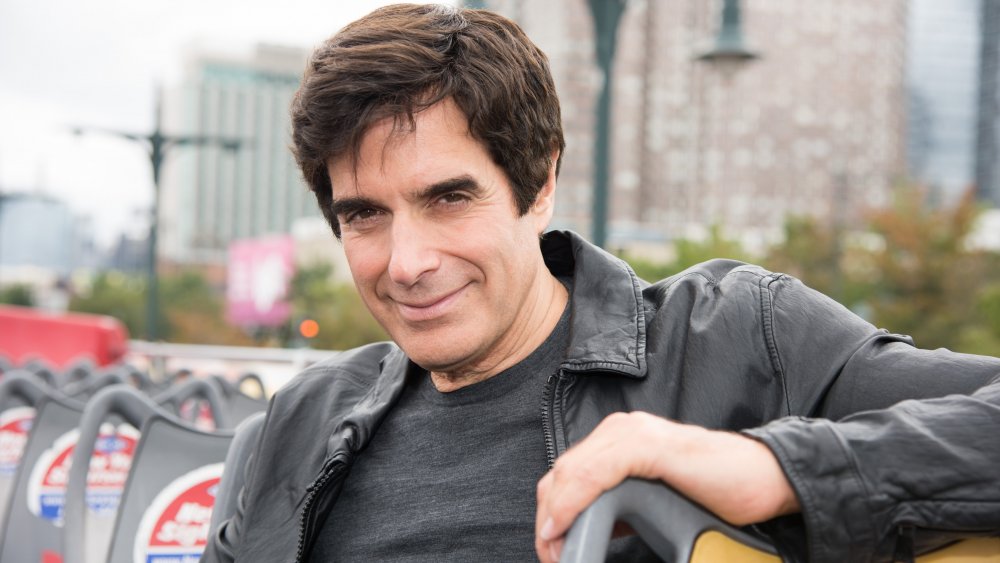 Dave Kotinsky/Getty Images
So who really inspired Carbonaro's career? What famous magician encouraged him on his magical path? Well, growing up, Carbonaro was a huge fan of the illusionist David Copperfield. Copperfield is one of the most successful and well-known magicians of all-time. In fact, he's responsible for one of history's most famous magic tricks, when he made the Statue of Liberty disappear. And for Carbonaro, Copperfield wasn't just another celebrity — he was also a role model, and Carbonaro wanted to learn as much as he could from Copperfield's work.
"My goal was becoming the next David Copperfield," Carbonaro told Newsday. "I learned how to be a performer by emulating him as a kid — his formula of just talking to people onstage, being free to improvise, being charming and witty with a crowd, together with great, beautiful magic." He felt that Copperfield had a knack for drawing the audience into his own magical world and taking them along for the ride.
Of course, Carbonaro drew inspiration from other sources, as well. He loved reading books about magic and illusions. His favorite was Bizarro by Tom Savini, a book about makeup and special effects. And if that name sounds familiar, it's because Savini is the effects genius behind classic horror films like Friday the 13th, Day of the Dead, and The Texas Chainsaw Massacre 2.
Michael Carbonaro began performing in high school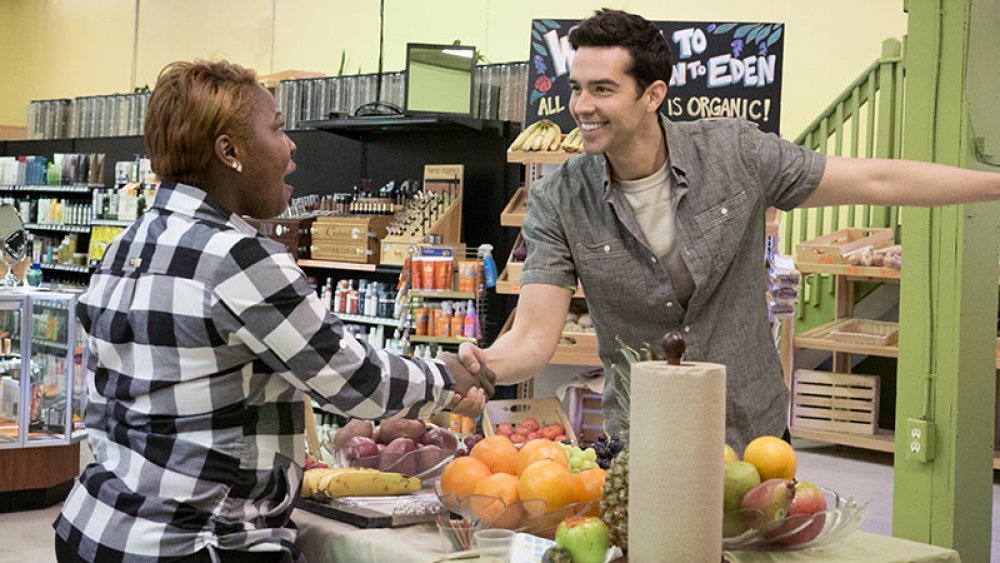 TruTV
Since Michael Carbonaro became interested in magic when he was young, he got a head start in his chosen industry. He didn't wait until he was older to start performing and showing off what he knew. As a teenager, he began putting on shows, and even while he was in high school, he started making a decent income from his performances. Although the "starving artist" stereotype exists for a reason, that didn't necessarily apply to Carbonaro. He saved enough money to pay for his tuition at New York University, and he earned his bachelor's degree in drama from NYU.
Although Carbonaro has clearly put his degree to good use, he also admits that he wasn't always the best student. But in a rather hilarious twist, he actually thinks that slacking off in class has helped him in his career as a magician. "I wasn't the best student in high school or college, and I did a lot of just nodding yes and just getting by with something that sounded like I knew what I was talking about," Carbonaro told The Interrobang. "So that's where this profession came from, I think, is just having to come up with lies to sound like I know what I'm talking about."
He performed under a stage name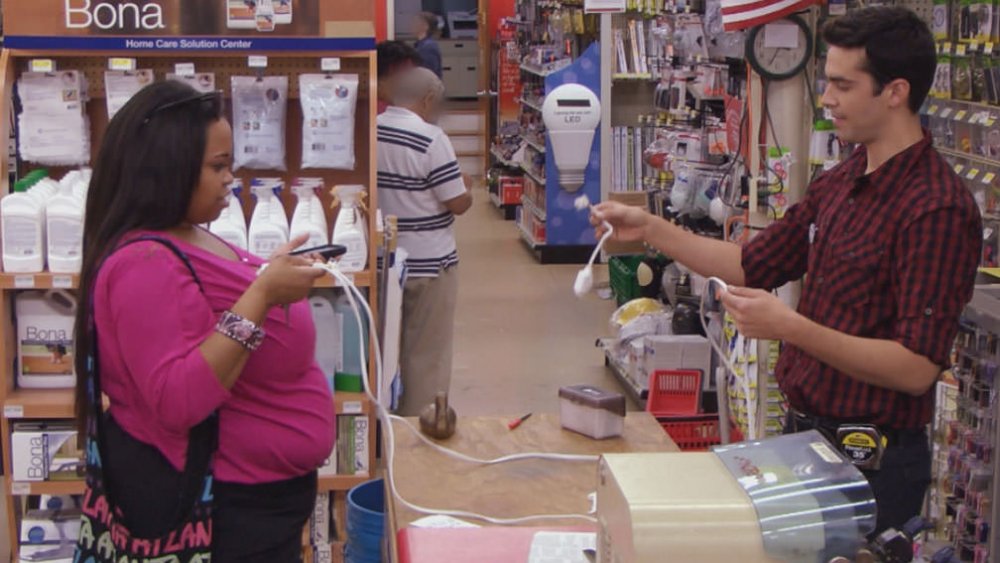 When Michael Carbonaro began performing, he didn't want to use his own name. So, taking a page from the long history of famous performers, the man decided to use a stage name instead. But what was the reason he went with a fake moniker? Well, as he explained to Baltimore Outloud, "I always had this weird thing with my last name. I always thought people wouldn't remember it. It's confusing. When I was 17, I used to perform as Michael Christopher."
Since Carbonaro's role model, David Copperfield, also used a stage name — his real name is David Kotkin — Carbonaro felt like he was more comfortable using one, too. It all added to the illusion. When he was on stage, he got to be someone else, if only for a short period of time. In retrospect, he admits that his old stage name sounds kind of like the name of a "hair salon." Now, he's come to love the name of his show and how it suggests that for a moment or two, he can put the audience under his spell. And that's the real magic of The Carbonaro Effect.
Being famous is a challenge for Michael Carbonaro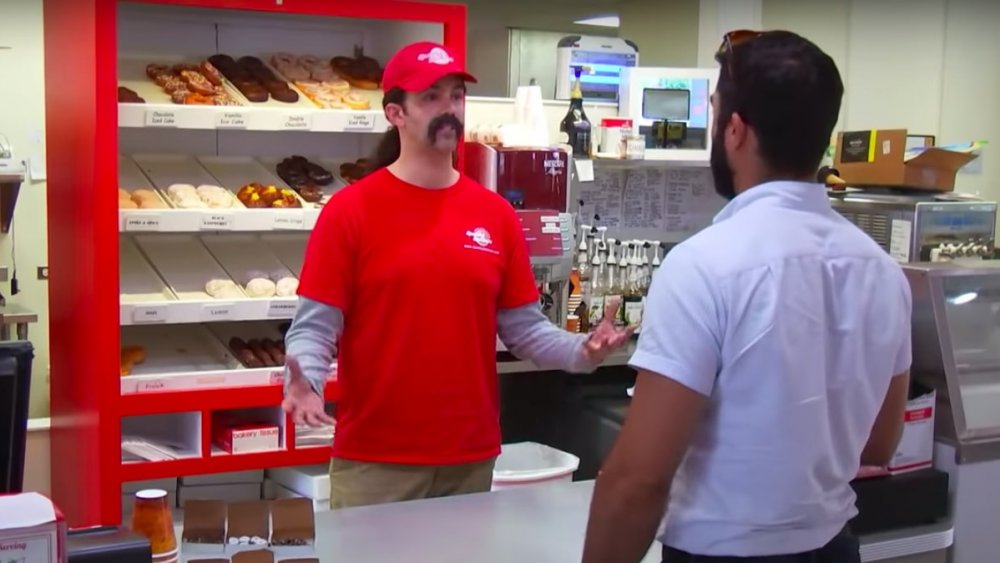 Sure, being famous brings all sorts of awesome perks, but it also has its downsides, especially if your whole shtick is tricking people. And Michael Carbonaro admits that it was much easier to fool people before he had achieved any real fame. These days, he's recognized way more often.
"As I get better at pulling this stuff off, I have less people to pull it off on," Carbonaro told Reality Blurred. "It becomes harder and easier at the same time." Not only does Carbonaro have to deal with potential targets recognizing him and calling him out, but the crew tends to attract bystanders when shooting in public. While fans might want to stick around and see what happens, someone has to escort them away if they hang around for too long and make their presence obvious. Otherwise, the person who Carbonaro is trying to trick might figure out that something is up, and they will have to start the process all over again with someone new.
However, Carbonaro's favorite scenario involves tricking someone who doesn't recognize him .... because he's in a disguise. It's especially rewarding when the ruse is revealed, and the mark says that they've actually seen the show before, but Carbonaro was so convincing that they had no clue they were talking to a super famous magician.
He's had guest spots on other TV shows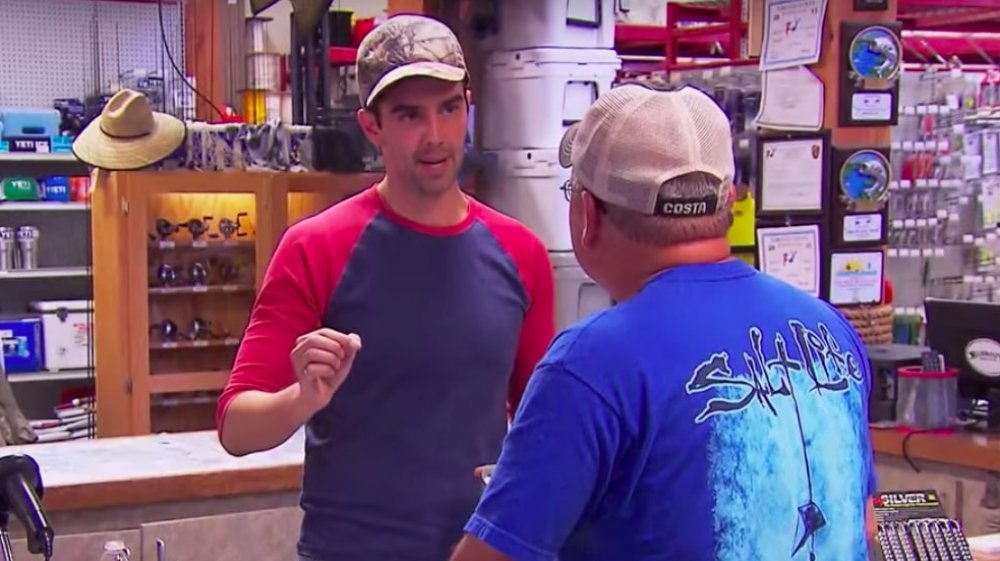 At the beginning of his career, Michael Carbonaro started landing guest spots on popular TV shows, and he even took on small roles in films. His first TV appearance was on Chapelle's Show in 2004, and in 2006, he had a supporting role in Another Gay Movie. (He was also an uncredited extra in the Martin Scorsese/Nicolas Cage flick Bringing Out the Dead.) In addition, Carbonaro has had bit parts on series like iCarly, Law & Order, and 30 Rock.
Carbonaro would like to get back to acting again when he has the time and opportunity. However, The Carbonaro Effect has kept him quite busy for the past few years. He has bigger Hollywood dreams, too, although he will always be a magician first and foremost. Still, he's not afraid to challenge himself and try new things.
"I look forward to having time in my schedule, but right now I'm pretty booked up," Carbonaro told Baltimore Outloud. "I look forward to having a one-man Broadway show and comedic sitcom work and films. I want to direct a horror film myself." And honestly, the moment a Michael Carbonaro horror movie hits theaters, we'll be the first ones in line.
Michael Carbonaro was a fan of Candid Camera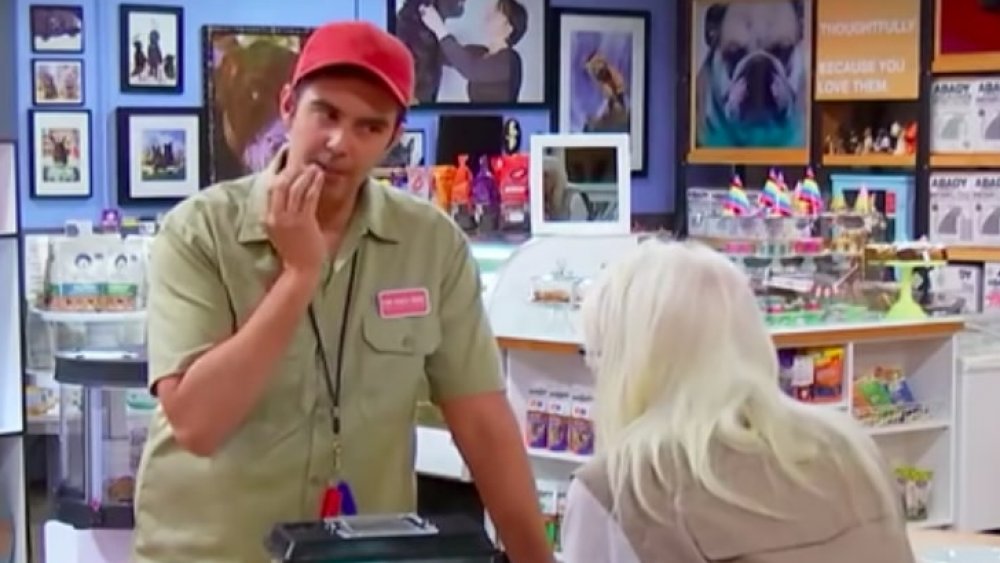 David Copperfield wasn't Michael Carbonaro's only role model. He was also a huge fan of the classic hidden camera show, Candid Camera. He felt that the host, Alan Funt, had a very endearing way of interacting with the unsuspecting people who appeared on the show. To Carbonaro, it never felt like Funt was trying to trick them in a "mean-spirited" way or make them look silly on TV and embarrass them. Instead, he was genuinely trying to have fun and to get everyone laughing in the end.
"I watched his show a lot as a kid. I watched all the reruns of that show," Carbonaro told Baltimore Outloud. Carbonaro also praised Funt in an interview with Newsday, saying, "Alan Funt was the first hidden-camera magician. It was the playful nature of the way he worked that really inspired me." And Carbonaro has always tried to bring that same spirit to his own show. It's not about tricking gullible people. Instead, it's about letting them see what's possible when you let your imagination take hold.
Michael Carbonaro gets to perform on tour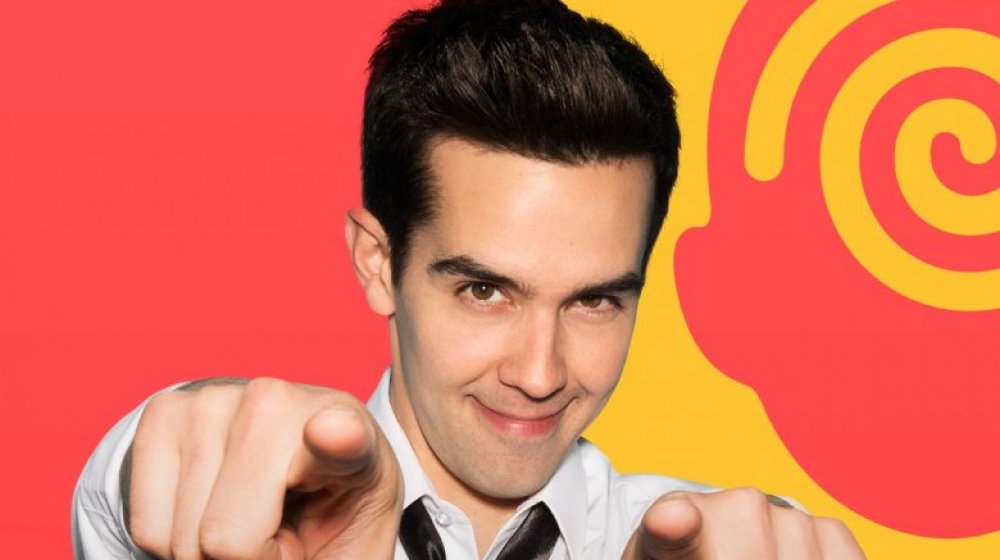 Now that Michael Carbonaro has a larger following, he's able to go on tour and perform for live audiences across the country. Yes, he held live performances before his TV show took off, but now, the experience has a different energy. In fact, it's his favorite aspect of his career.
"When I perform on the television show, nobody knows I'm a magician. I have to play the straight man. But on stage, I get to show off being who I've been my whole life," Carbonaro told Mass Live. "I've been the showman. I like being off-the-wall and being a goofball. It's really my home."
Carbonaro feels that during his live shows, he gets to bring out a whole new side of himself as an artist that the people watching his TV show don't get to see. He can draw from the energy of the audience and be more playful. After all, he doesn't have to be subtle to maintain his disguise when he's standing up in front of a massive crowd. Although his show has given him a much bigger platform, Michael Carbonaro will always be at home on stage.