What Mark Hamill Could Look Like As Vesemir On The Witcher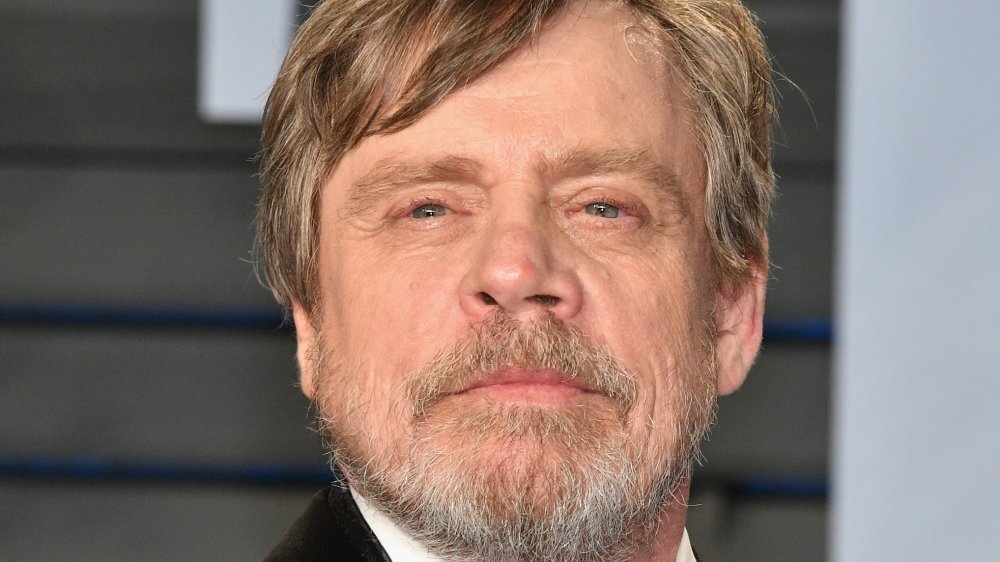 Dia Dipasupil/Getty Images
Will the student (of Master Yoda) become the teacher (of Geralt of Rivia)?
The character of Vesemir, the mentor of Henry Cavill's titular monster slayer in the hit Netflix series The Witcher, has been the subject of intense fan speculation for a couple of reasons. First, they think it'd be cool if the character made an appearance in the show's upcoming second season; second, more than a few of them think it'd be pretty cool if he were played by Mark Hamill.
Just in case this article is literally your first exposure to pop culture of any kind, Hamill is best-known for portraying Luke Skywalker in the original Star Wars trilogy (A New Hope, The Empire Strikes Back, and Return of the Jedi) and the just-completed sequel trilogy (The Force Awakens, The Last Jedi, and The Rise of Skywalker). He's also a prolific voice actor, and is responsible for what many fans consider to be the definitive version of iconic DC villain the Joker, whom he portrayed on Batman: The Animated Series, in addition to a slew of other animated TV series and video games.

While Hamill doesn't exactly look a heck of a lot like Vesemir's typical rendering in the Witcher video game series, it's tough to argue with the fan casting in light of the images posted to Instagram by prolific digital artists bosslogic and spdrmnkyxxiii. Although they couldn't be more different from each other, they're both quite badass in their own way, and it's easy to see either rendition slaying vicious beasts alongside Cavill's Geralt. Check it out:
This is bosslogic's rendition, which is about as grizzled as all get-out. The artist commented that he'd wanted to add a scar or two, but he must not have had time; interestingly enough, he fielded a rendition of Cavill as Geralt shortly before the star's casting was announced which wasn't too terribly far-off from what we ended up getting. Of course, the artist's rendition did feature a big-ass beard and some gnarly facial scars; if Hamill were to eventually be cast, it wouldn't surprise us if he looked just like this, but without the beard. Perhaps something a little closer to this:
Here's spdrmnkyxxiii's rendition: a little less grizzled, a lot more cleaned up, much more recognizably Hamill. The artist admitted that while he had just finished the show, he had yet to dive into the games, so perhaps we'll get a second version once he has a good solid day or two of Witcher-ing (Witch-ing? Witch-ery?) under his belt.
We must say that this is one piece of fan casting that we approve of, and we're not alone. 
What does Mark Hamill think of his fan casting as Vesemir?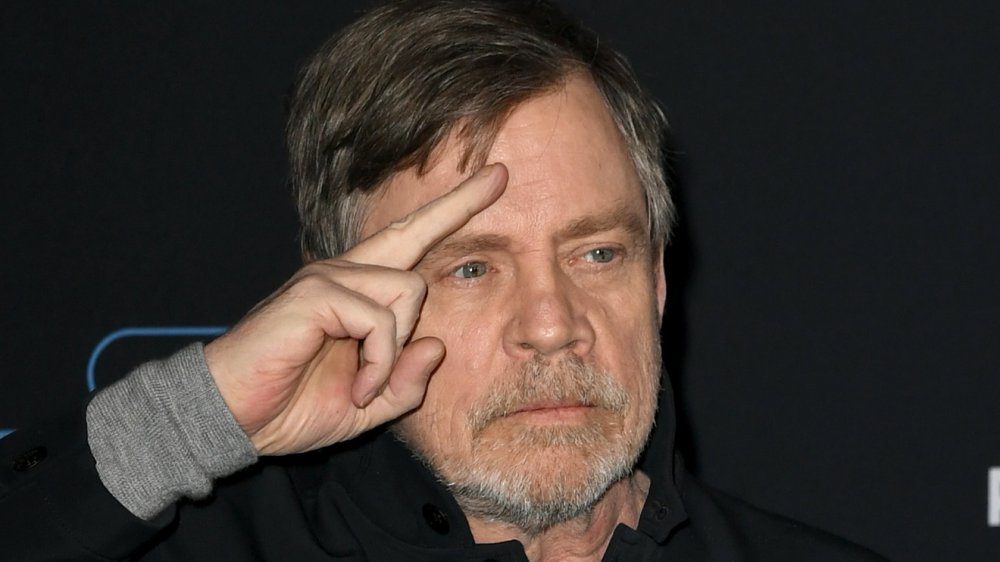 Kevin Winter/Getty Images
News that a certain subset of fans were pining for Hamill to take on the role of Vesemir reached the man himself, and in characteristically blunt fashion, he didn't hold back his opinion. Hamill recently took to Twitter with the following missive: "I still have no idea what this is or what it's about, but I DO know they haven't ever asked me to play Vesemir... yet. #CallMyAgent."
If anyone involved with the production of The Witcher is paying attention, we're thinking that they would do well to heed Hamill's request. While The Witcher season 2 isn't expected to hit Netflix until the spring of 2021 at the earliest, production is expected to begin as soon as February — so if Hamill is indeed interested, it'd probably be best to get him locked down reasonably quickly. 
Fortunately, should the production end up pursuing Hamill, he may very well be available. Currently, his IMDb page lists only a pair of voice roles on his upcoming schedule: in Amazon's animated superhero series Invincible, and in the upcoming action/adventure game Squadron 42 — which, incidentally, has also cast Game of Thrones' Liam Cunningham, who has also been the subject of Vesemir fan casting.
It'll be interesting to see how it pans out, if indeed the character appears in The Witcher's second season at all. Since the series recently became the most in-demand television serial in the whole freakin' world, we'll probably see news concerning season 2 come down the pike sooner rather than later; of course, we'll be keeping our eyes peeled, and we'll be sure to keep you informed.