National Lampoon's Vacation TV Series The Griswolds - What We Know So Far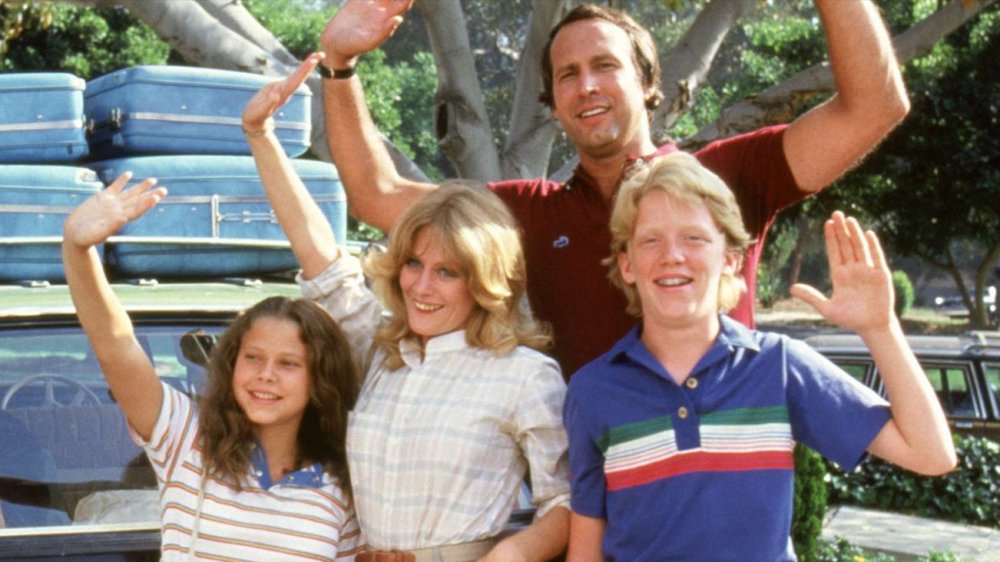 Warner Bros.
Through five theatrical features across three separate decades, The Griswolds — the family at the center of the comedy classic National Lampoon's Vacation — endured problem-plagued getaways that captured the misery and chaos that can often befall the hap-hap-happiest time of the year: vacation time. From cats electrocuted by Christmas trees to sewage explosions, the never-ending litany of unexpected disasters and wildly strange predicaments the family landed in made whole generations feel better about their own stressful, and even embarrassing, family excursions.
Now, more than 35 years after National Lampoon's famous big-screen family moseyed down Holiday Road for a cross-country vacation, Warner Bros. is bringing them back for more misadventures — this time in serial form — with The Griswolds. While it hasn't yet received a full series order, the show has a promising pedigree: former Big Bang Theory star Johnny Galecki will be serving as a producer, with Tim Hobert (Scrubs, The Middle) set to executive produce as well write the series. (via Variety) The single-camera project will double as a return to Galecki's early comedic roots, as the actor also appeared as the Griswolds' youngest son, Rusty, in the third film in the Vacation series, National Lampoon's Christmas Vacation.
The R-rated original film, National Lampoon's Vacation, starred Chevy Chase, Beverly D'Angelo, Randy Quaid, Dana Barron and Anthony Michael Hall as the Griswolds, a family from the Chicago suburbs who see their road trip to California amusement park Wally World go horribly awry. Written by John Hughes, the iconic '80s director and writer behind The Breakfast Club and Trains, Planes and Automobiles, the flick featured a supporting cast of both prominent and upcoming stars such as John Candy, Imogene Coca, Christie Brinkley, and Jane Krakowski. It also spawned four sequels: 1985's European Vacation, the 1989 holiday comedy Christmas Vacation, 1997's Vegas Vacation, and the Ed Helms and Christina Applegate-led 2015 reboot-meets-continuation Vacation.
More Griswold family shenanigans could certainly make for an amazing, raunchy, and riotous sitcom. But when and where can audiences expect to see the family's return to the screen, and who and what will it be about? Here's everything we know about The Griswolds.
Where will The Griswolds stream?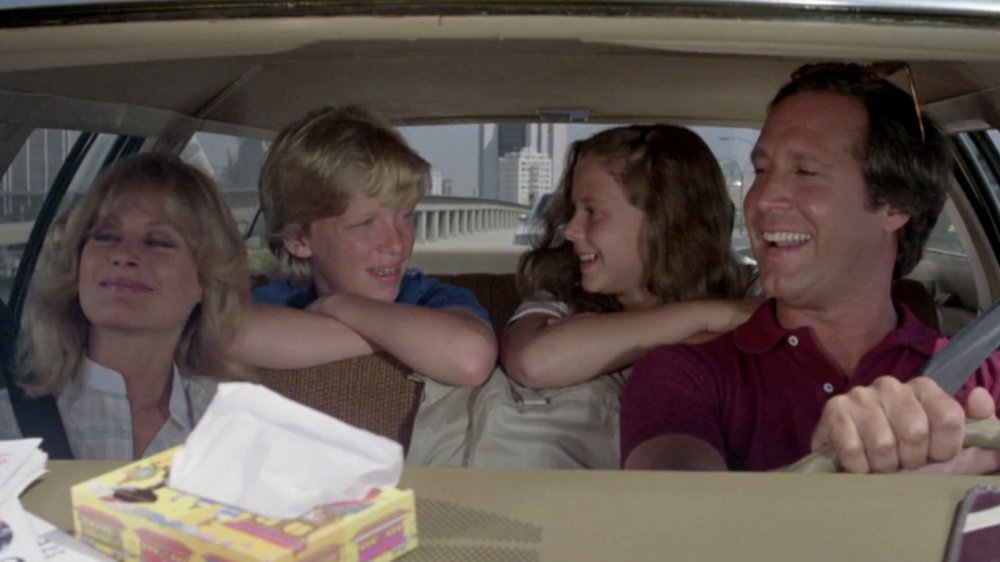 Warner Bros.
Considering the tried-and-true nature of the Vacation franchise, it's not too surprising that Warner Bros. and its parent company WarnerMedia are interested in going back to the well. What is interesting, though, is the decision to do it as a TV show. The series will be debuting (you guessed it) on a new streaming platform, and WarnerMedia definitely hopes the Griswold clan will help prompt you to give said streamer a look.
We refer to HBO Max, the upcoming service that officially launches in May 2020. The choice to revive the franchise on the streaming platform is part of an ongoing strategic effort by WarnerMedia; the company is tapping into their deep well of lucrative and recognizable properties to help bolster the launch of their new platform. HBO Max will not only feature popular WB-backed shows like Game of Thrones and The Big Bang Theory, but will feature modern or rebooted incarnations of other Warner-owned franchises like Gossip Girl, Gremlins and Looney Tunes. 
Expanding the studio's aging but beloved library of IP content is a strategy that has worked out fairly well for other entertainment giants launching their own streaming platforms, most notably Disney, and it's one way that HBO Max plans to stay competitive in a streaming landscape still dominated by Netflix, but increasingly occupied by other services like Apple TV+ and Quibi. 
When is The Griswolds series going to premiere?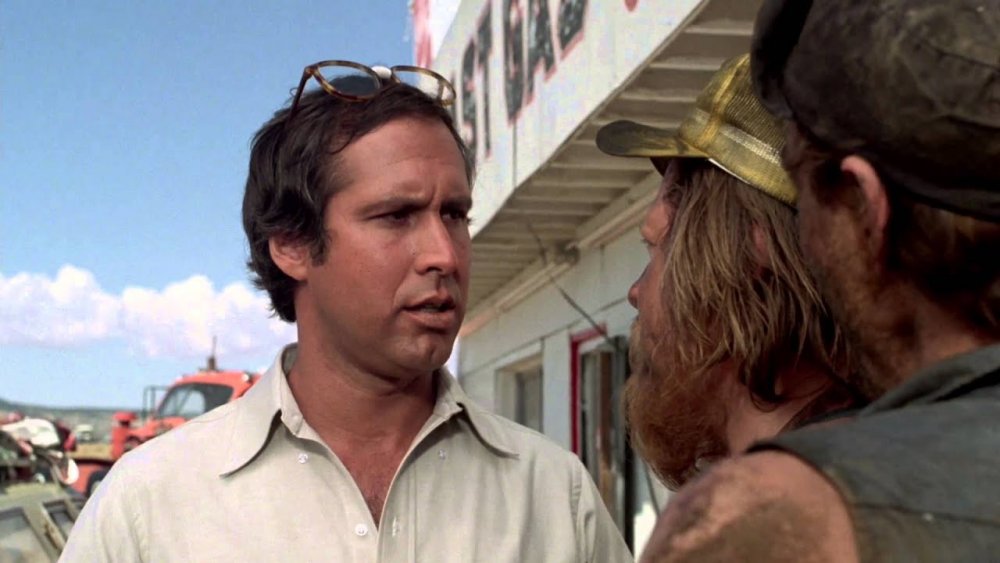 Warner Bros.
The Griswolds will mark the first time the hapless family has ever led a TV series, but it isn't the first time they've been on TV. Back in 2003, at least part of the Griswold clan appeared in the made-for-TV film National Lampoon's Christmas Vacation 2: Cousin Eddie's Island Adventure. That small screen spin-off saw Eddie and his family head to an island in the South Pacific for a vacation, but things got out of hand when Eddie tried to catch a shark during a family boat trip, and they all ended up shipwrecked on an isolated island.
Because this latest version is a serial rather than a standalone film, it's going to require a bit more work and time to get off the ground and onto our screens. Since the series is still in its very early development stages, it's safe to say that fans shouldn't expect to see The Griswolds any time soon. That doesn't mean, though, that they'll have to wait forever. If the project is picked up and earns a series order, it could take anywhere from six months to a year to write, film and edit the first season; this means that we could see it as soon as fall 2020, but it's more likely that it won't premiere until sometime in 2021.
What will the Griswolds be about?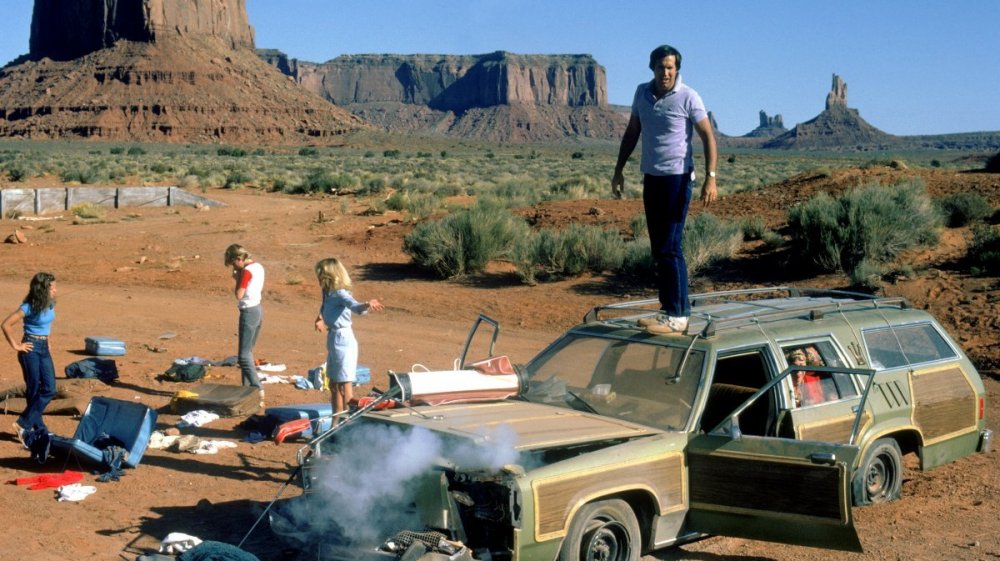 According to The Hollywood Reporter, the series will trace what happens to the disaster-prone family during their everyday lives at home. The series could potentially follow any of the Griswolds, although it seems likely that if we were to pick up with family patriarch Clark (Chase) and Ellen (D'Angelo), the roles may be recast. 
With Galecki involved, there's also the possibility that the series could focus on Rusty and his family — although even if this is the case, Galecki may choose to stay behind the scenes and hand off the role to Helms, who played the character in the 2015 theatrical edition of Vacation. Either way, all we know for sure is that we'll finally get to see how life manages to hand the Griswolds their own rear ends even when they're not trying to get away from it all.
Who has been cast in The Griswolds?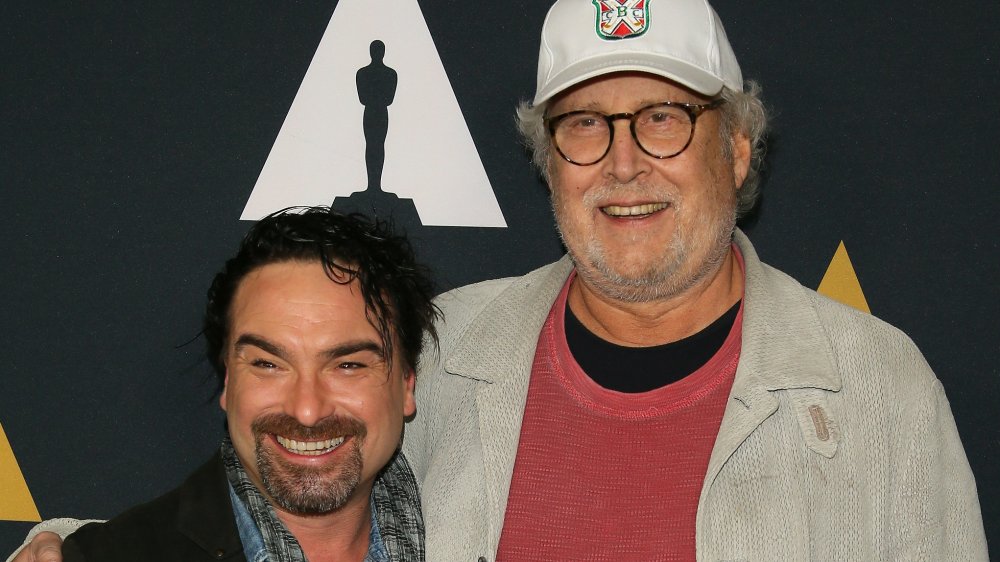 Jean Baptiste Lacroix/Getty Images
The Vacation series has focused on several different members of the Griswold family over the years. It's even featured the same members but with different actors, as stars became unavailable or the ages of characters were maintained for story purposes. One of the most prominent examples of this is Rusty, who was first played by Anthony Michael Hall in the 1983 movie, before being played Jason Lively in European Vacation, followed by Galecki's Christmas Vacation incarnation and Ethan Embry in the 1997 Vegas romp; Helms then took over the role in 2015.
With no official casting announcements having yet been made, it's unclear who the story will center on — but with filmmakers playing fast and loose with the series' casting over the years, Warner Bros. a lot of room to throw its net pretty wide. The only thing that's reasonably clear is that Quaid's Cousin Eddie won't be involved; the famously troubled actor has been in and out of hot water with the law over the last decade, and has only acted in one film (the 2018 comedy Weight) since 2009.  
While there's no clear idea of who might be cast in the series right now, with Galecki at the helm, it seems pretty safe to say the cast and their respective characters will embody much of that chaotic charm of the original family. Of course, we'll keep our ears to the ground for additional details, and we'll keep you updated.