Did The Big Bang Theory Ending Affect Young Sheldon?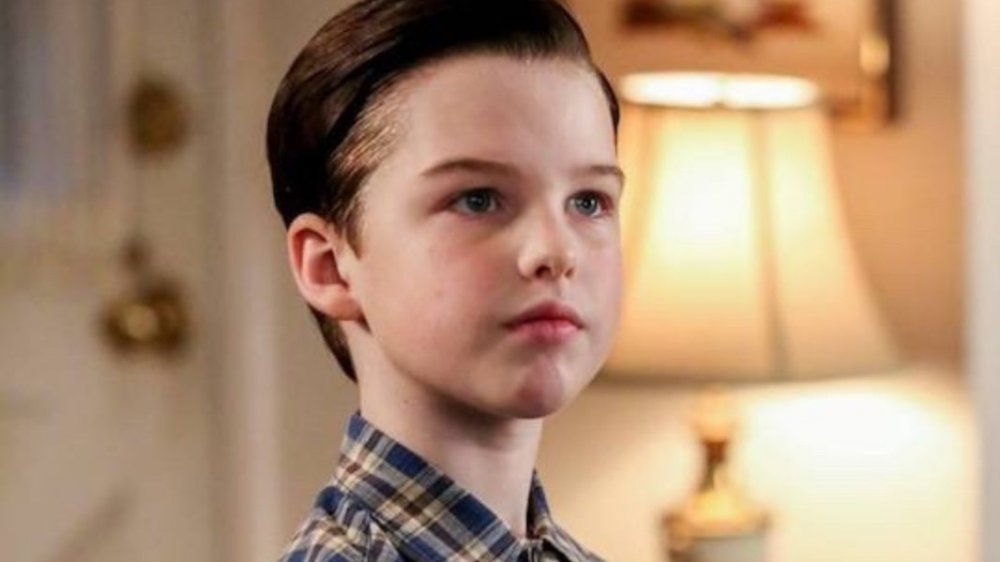 CBS
Adult Sheldon Cooper may have decided to part ways with us, but Young Sheldon is still looking forward to entertaining audiences for some time to come.
The Big Bang Theory had fans laughing and crying at the quirky antics of the particularly nerdy cast for 12 seasons before it concluded in May 2019. The cancellation of the show was due to Jim Parsons, who played Sheldon Cooper on the show, wanting to move on to other projects. Fortunately for fans, the popular sitcom spawned a spin-off during its time on air, with Young Sheldon premiering in 2017. The spin-off lives up to its title, literally following a young Sheldon growing up in East Texas, traversing the confusing world of high school and college way before most kids have to set foot in those halls, and dealing with his less-than-genius family. Iain Armitage plays the younger incarnation of Sheldon, and has the role of the socially awkward, anxiety-riddled child down pat after spending years watching Parsons play the character. Parsons himself also makes an appearance on the show, albeit it only behind the microphone as the narrator, which ties the two sitcoms nicely together.
When it was announced that Parsons wanted to part ways with Sheldon and The Big Bang Theory, fans were concerned that his decision would mean a swift end to the fledgling Young Sheldon as well. While the conclusion of one show didn't mean the axing of another (the spin-off series still has a few more seasons locked in place), did The Big Bang Theory ending affect Young Sheldon in any way? Let's discuss.
Jim Parsons isn't done with Sheldon Cooper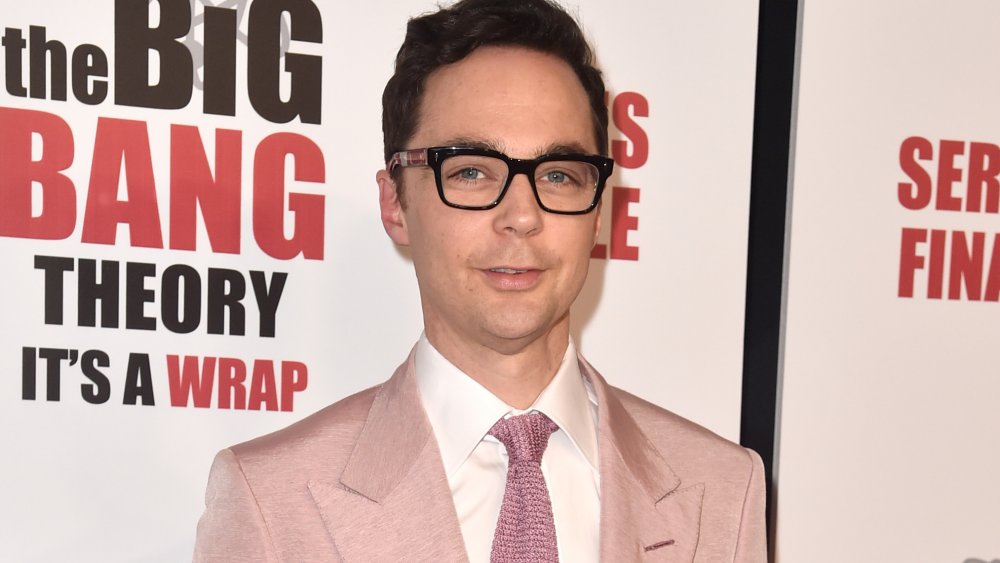 Alberto E. Rodriguez/Getty Images
In September 2019, only a few months after the Big Bang Theory series finale, the third season of Young Sheldon premiered on CBS — and Parsons' voice was still there in the background. The actor confirmed to TV Line at the Big Bang Theory wrap party in May 2019 that just because his time on The Big Bang Theory was over didn't mean that he would drop his responsibilities with Young Sheldon. He shared, "I will still speak from [Sheldon]'s vantage point. In fact, I've already done voiceovers [on Young Sheldon] from ages that are older than I ever got with Sheldon [on Big Bang]. He spoke of his children last season, and obviously we haven't seen that yet. I will get to hear where [the writers'] imaginations take that character... that I never would've gotten to find out otherwise."
Parsons is also a producer on the spin-off, a role he is still undertaking despite the cancellation of The Big Bang Theory.
But Young Sheldon has suffered some setbacks following the end of The Big Bang Theory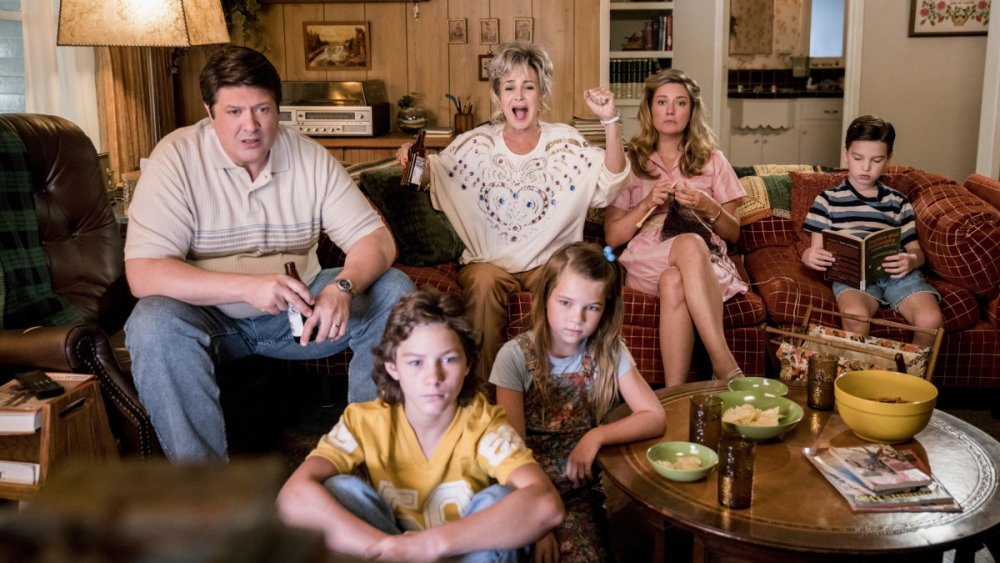 CBS
Despite Parsons continued commitment to Young Sheldon and the fact that a fourth season has already been ordered, the spin-off has indeed been affected by The Big Bang Theory ending. According to Deadline, prior to the parent show's conclusion, Young Sheldon was the second most-watched comedy on television, following Big Bang itself. At the time, the spin-off was bringing in between 10 and 14 million viewers with every episode. Unfortunately, while Young Sheldon isn't doing poorly now, its viewership numbers have changed in its third season, which began after its parent show ended. In October 2019, Cinema Blend reported that Young Sheldon was bringing in only 8 million viewers per episode. This is still pretty impressive, but it's a significant drop from Young Sheldon's previous audience size. From the season 2 finale to the season 3 premiere, there was an almost 23 percent drop in viewership — something that will surely concern Young Sheldon producers.
It's a disappointing drop for a show that was borne out of the brilliant sitcom The Big Bang Theory, and it may have something to do with the other way Young Sheldon was impacted by its parent show's conclusion. When The Big Bang Theory wrapped, the decision was made to move Young Sheldon into the then-vacant 8 PM time slot that Big Bang usually filled. With the reputation of the previous Thursday night primetime television king looming overhead, Young Sheldon certainly had some massive shoes to fill, but with much less hype surrounding it and much smaller shoes on the feet of the show's lead. It's also possible that viewers are more interested in watching series other than Young Sheldon now that The Big Bang Theory is over, forcing the show to take a back seat.
Whatever the reason — be it disappointed fans who can't bear to tune in and hear Sheldon's voice without being able to watch The Big Bang Theory, better viewing options, or just a general lack of interest in the show in the first place – Young Sheldon fans who are anxious about the ratings need not worry just yet. With a two-year extension already signed before season 3 kicked off, there's at least another season and a half of Young Sheldon coming your way.