When Is Rick And Morty Season 4 Coming Back With Episode 6?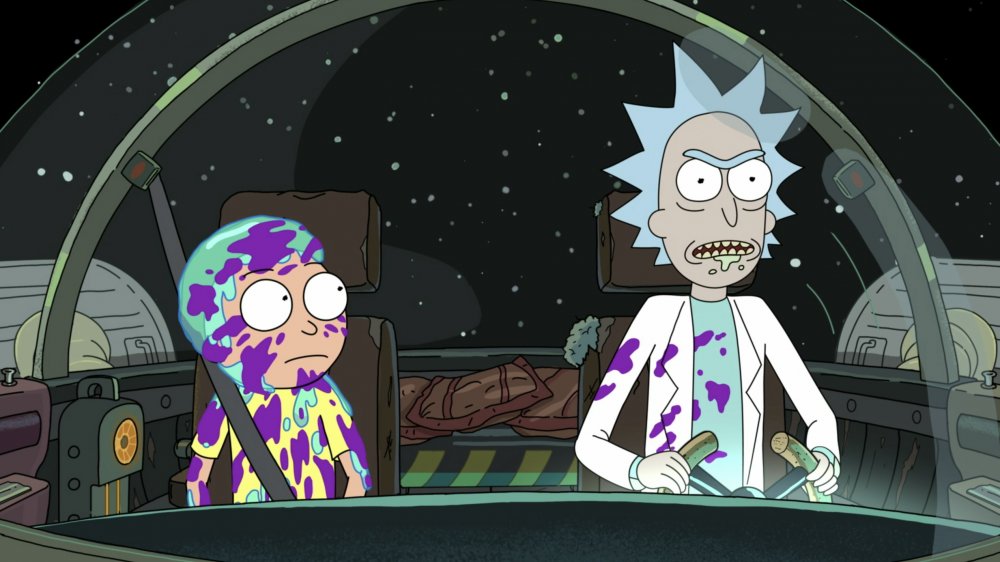 All good things must come to an end, even in regards to our favorite galaxy-traversing, mind-melting, expletive-packed animated series. 
Indeed, Rick and Morty season 4 isn't immune to the age-old saying about the best things in life eventually concluding, as the first half of the long-long-long-awaited new season recently wrapped up on Sunday, December 15. The fifth episode of the newest batch of Rick and Morty madness, entitled "Rattlestar Ricklactica," effectively marks the midseason finale. 
Series creators Dan Harmon and Justin Roiland, who voices both the brilliant-but-unhinged scientist Rick Sanchez and his neurotic grandson Morty Smith on the show, previously confirmed that Rick and Morty season 4 will run for 10 episodes, to be released in two separate parts. After spending over two years waiting for the fourth season of Rick and Morty (the third season concluded its run on Adult Swim in October 2017), fans of the show are understandably concerned about when it will return with episode 6. 
The good news is that there is still more Rick and Morty chaos to come with episodes 6 through 10 of season 4, but the bad news is that no one involved with the series has yet confirmed when the midseason premiere will air. There's an upshot of that downside, however: Harmon and Roiland have promised that fans will never again be subjected to the same lengthy wait they endured between seasons 2 and 3 of Rick and Morty. 
It's likely that the second half of Rick and Morty season 4 will debut on Adult Swim in a few weeks to a few months, probably sometime in late January or early February 2020. That content roll-out schedule was implemented for the first season of Rick and Morty, which debuted on December 2, 2013. Two more episodes followed on December 9 and December 15 of that year, then the series went on a brief break and picked back up on January 13, 2014. 
We wouldn't be surprised if Rick and Morty season 4 circles back for part 2 relatively soon, though we definitely have to wait for confirmation from Harmon, Roiland, and/or the folks at Adult Swim before taking any estimations as fact. 
Why is Rick and Morty season 4 split into two parts?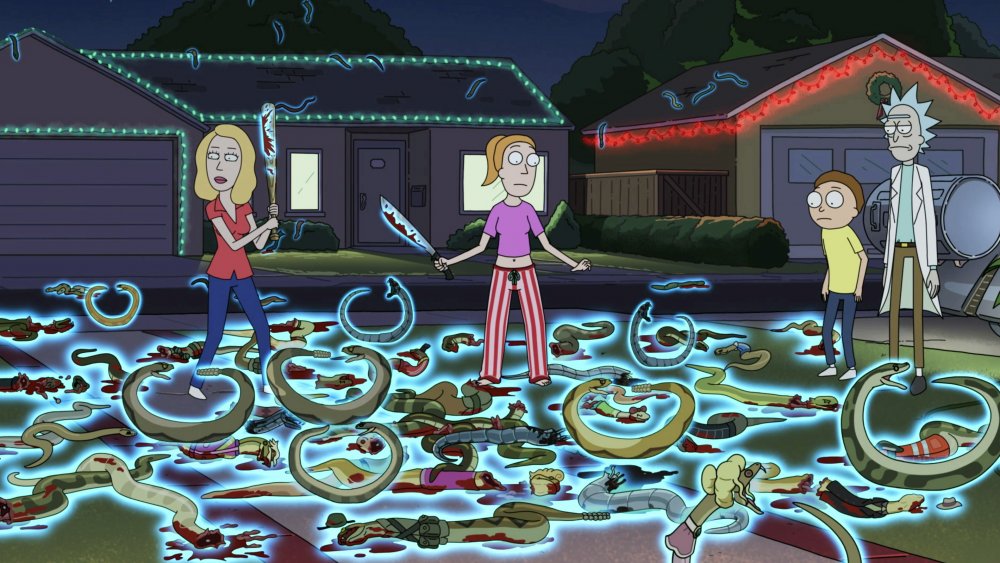 It's not uncommon for television series to split new seasons into two parts — typically one half that premieres in the fall and another that premieres in the late winter or early spring. This not only allows viewers a break to enjoy the winter holidays without worrying about falling behind on the latest episode of a show, but also gives showrunners, producers, and editors a chance to adjust upcoming episodes as they see fit, making alterations to ensure the highest quality product come the midseason premiere. 
In the case of Rick and Morty, this seemingly rings true — more so for the latter than the former. Spencer Grammer, the actress who voices Morty's sister and Rick's granddaughter Summer on the show, told Collider in November 2019 that she had only just finished recording her voice lines for the season 4 finale, and that she'd be heading back into the booth for some additional takes after Harmon, Roiland, and the Rick and Morty writers room finish revising the scripts. 
"I just recorded [season 4, episode 10] when I was in LA a few weeks ago, but those change a lot," she said. "I'll be going back to do pick-ups probably for some of them. They're revising and then re-writing certain things. So, we're not finished yet but yes, I recorded all of them so far."
Grammer also promised that the next five episodes of Rick and Morty season 4 will arrive "sooner than later."
It appears that Rick and Morty season 4 was broken into two halves to create some breathing room for revisions and rewrites, but there's one more reason for the division: five episodes was really all the series' team could handle making and releasing in a continuous stream. In the new season's release date announcement video, it was said that the first five episodes of Rick and Morty season 4 was "half the season you deserve — all the season we could handle."
Here's to hoping that when Rick and Morty season 4 does return, the wait will have been worth it.